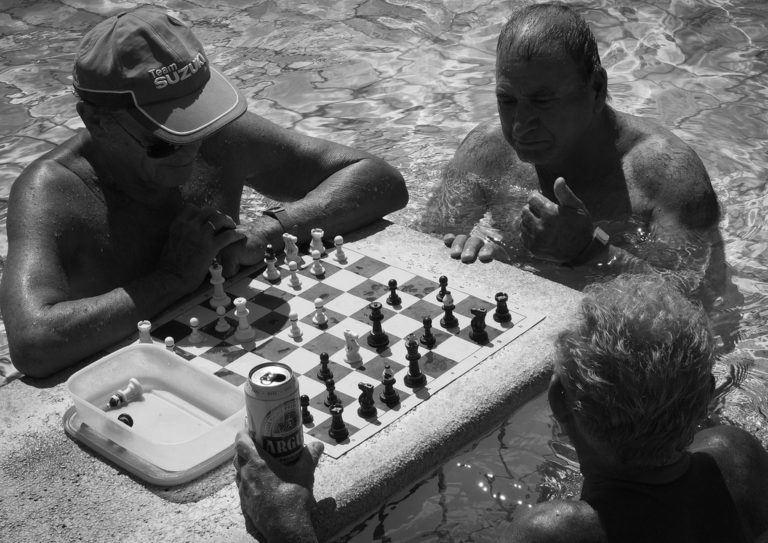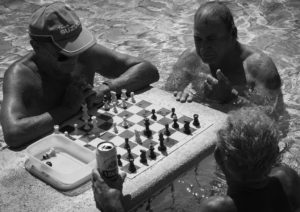 I've now shared details on five of my jobs and what I've learned through each of them.
If you'd like to re-read any, they are as follows:
If you recall, at the end of the last post in this series I talked about a few issues. Since these play a big role in my next job, let me reiterate them here. I said:
I had one General Manager that just didn't like me (for whatever reason — ever have one of those?) and he was rude to me from day #1. Thankfully he was in another division and I didn't have to see him much.
Hard work plus luck equals promotion. I worked hard at my job and had some major accomplishments that got noticed by those higher up in the company. That with a combination of being in the right place at the right time and making one lucky statement got me promoted to an even higher position.
Now for the details.
I was doing well in my job and was responsible for some of the biggest programs our company was running dollar-wise. These were highly visible efforts and when they went very well, my accomplishments were noticed. In addition, fate turned in my direction.
The company took some of the businesses from two other divisions and formed them into one major division. The Vice President of my division was made President of the new division. And since he needed new managers to run his businesses, he knew me, and I had done well, I was on the shortlist for consideration.
Under the President of the new division, there were two General Managers. One of them (we'll call him "Rude") was the guy I reference above that disliked me. The other (we'll call him "Maniac") was a new "go getter" from outside the company. There were spots open reporting to each of these guys. (BTW, at this point I knew Rude was rude, but no one knew Maniac was a maniac.) Rude certainly wasn't going to hire me — he hired all his cronies from his last spot. But Maniac was new and didn't have any pre-conceived notions about potential new hires. So I was placed on an interview list of three people for one job opening that reported to Maniac. The three were me, a good friend of mine working on the same business I was on (who had been there longer than I had and was a good friend of Rude as well), and some other guy I can't remember.
We all had interviews with Maniac. Mine was at a dinner. At this point, he seemed like a good guy and someone I could learn a lot from (his maniac nature was in hiding.) While talking to him, I was brutally honest and said I would enjoy working with him, but I was nervous about working in a division where Rude was such a big part of the management. And under no circumstances would I want to work for Rude.
As I said, at this point I thought Maniac was a fine manager. What I didn't know was that he was the sort that wanted to kill all his potential competitors for the next rung on the ladder. So when I said I disliked Rude, this was music to Maniac's ears — I was as good as hired. In addition, when my friend (really the best candidate) who also interviewed for the spot said that he liked Rude, his hopes were doomed. Now we didn't know any of this at the time. But looking back and putting the pieces together, this is how I'm sure it came down.
A week after the interviews, my boss came in and said that Maniac wanted me to work for him. I said he must be mistaken, that they would certainly want my friend. My boss said "No, they want you. You need to call Human Resources right away." So I did. A few hours later I was promoted to oversee a $30 million business, had one person reporting to me (my first direct report), secured a 12% pay increase plus a bonus, and was on my way to a new building across the street.
The new division was in rough shape financially and this was the last chance for several businesses to be turned around or go away. Mine was one of these. It was the smallest of those reporting to Maniac which was both a blessing (Maniac focused on the other businesses) and a curse (not much money for me to work with). But I worked hard (back to 70-hour weeks) and we slowly had some success. After a few months, things had stabilized and even began to grow. It also started to settle down a bit and I even got to spend some time at home with my new bride (I was married and returned from my honeymoon to this new job.)
But Maniac was becoming more and more of a nightmare — not only for me, but for the others who reported to him and others in the company that didn't. He just had one of those "I know everything" attitudes that some people who don't know anything have. In addition, he was a clear power monger and was willing to do whatever it took to whoever he could to get ahead. Anything that went right, he took the credit. Anything that went wrong, others were to blame.
Personally, I was spared from much of his wrath simply because my business was so small. Why work on a $30 million business when he had $400 million in other businesses to play with? However, we did have our moments.
Maniac was the only person in my career I remember screaming at in anger. It was after he had delayed a project of mine for the fourth time simply because he didn't want to make a decision. I blew up at him in his office one Saturday morning and yelled that if he didn't make a decision, we'd be late for this project and the whole business could collapse. He was stunned at my rebuke and asked me if I "needed a minute to compose myself." I said I did not — that I needed a manager who could make a timely decision. As you might imagine, this didn't sit too well with him. But he did finally make a decision and even the one I had recommended and argued for. And, from that day on, he was much more attentive to my requests.
Those are the highlights of this very colorful job. Here's what I learned doing it:
Luck is a factor in career success. This seems to be a recurring theme. Yes, you need to work hard, deliver accomplishments, and push your career ahead, but sometimes it's pure and simple luck that catapults you forward. Unfortunately, as we've also seen as well, "luck" works in the opposite direction too, and it can crush you despite all your efforts to make good. I was lucky twice in getting this promotion: I was in the right place at the right time to be considered for a new division position and my mention of disliking Rude was a huge reason I got hired.
Problems present opportunities (aka "some of the best opportunities are the riskiest.) When there are problems with businesses, companies, markets, etc., there are huge career opportunities for those who can fix these problems. If you're willing to take on some risk and work through some tough times, you can really propel your career ahead quickly. For me, I could have played it safe and stayed at my old position, but I jumped ship into a raging storm and made the business better. It was a big step up for me career-wise and one I'd repeat a few times at other companies.
Ultimately, you have to take a stand. I don't advocate yelling at your boss or even disagreeing with him strongly to the point of confrontation, but sometimes it can't be helped — you have to tell it like it is and let the cards fall where they may. Of course there are degrees to this point and in most cases you can make a stand without being upset or making the person feel you dislike them/their opinion.
That's it for this job, but you're really going to love the next post in this series. In it, I'll tell how my division decided to reorganize after eight months, how I ended up reporting to Rude (yikes!), how I was put in charge of $500 million in businesses, how I won a national award for my work there, and how it all came crashing down two years later.
For the next post in this series, see My Jobs, Promotion, Success, and Failure.
photo credit: Széchenyi Heilbad Budapest via photopin (license)