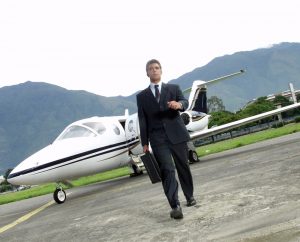 I love the millionaire interviews I get to do.
And apparently, so do you! 🙂
I get more positive feedback on this series than any other. I really appreciate the people willing to be interviewed as well as you for reading! Thanks!
The series hits home with me for several reasons but the main one boils down to the fact that they are different but also the same.
They are different in that everyone's story, background, and specific path to millionaire status is unique. They are from diverse backgrounds, careers, family situations, and on and on.
The interviews are the same in that they all employ E-S-I (in various ways) to get there.
This "different-same" combination reinforces the fact that the core principles to building wealth work and are flexible enough to succeed in all sorts of situations.
Each story is another data point to demonstrate this truth.
That's why I love the series.
Upcoming Millionaire Interviews
The series is popular with millionaires as well.
I have interviews set through the end of 2017 plus a list of 30 more people who have volunteered to be interviewed, enough so that we can have almost one per week for 2018 (and that's if no one else volunteers — I'm sure some will and I hope they do!)
Historically I've asked each millionaire the same questions. I like using the same questions so we can compare how one answers versus another.
Here are the questions I currently ask:
How old are you (and spouse if applicable, plus how long you've been married)?
Do you have kids/family (if so, how old are they)?
What area of the country do you live in (and urban or rural)?
What is your current net worth?
What are the main assets that make up your net worth (stocks, real estate, business, home, retirement accounts, etc.) and any debt that offsets part of these?
What is your job (type of work and level)?
What is your annual income?
How did you grow your income so high (if over $100k per year)?
What is your main source of income (be as specific as possible — job, investments, inheritance, etc.)?
What is your annual spending and what are the main expenses you have?
How did you accumulate your net worth? (Did you make a lot of money, invest well, inherit it, or what? Please provide specifics and details so readers can know exactly what you did and be able to apply the same principles themselves).
What money mistakes have you made along the way that others can learn from (or something you'd do differently)?
What have you learned in the process of becoming wealthy that others can learn from (what can others apply to become wealthy themselves)?
What are you currently doing to maintain/grow your net worth?
Do you have a target net worth you are trying to attain?
What are your plans for the future regarding lifestyle (for instance, will your net worth allow you to retire early, downsize jobs, etc.)?
Is there any advice you have for ESI Money readers regarding wealth accumulation?
These have served us well, but like anything they need to be reviewed now and then.
Future Millionaire Questions
I've had some suggestions to add this question or that question, so I thought I'd open the possibility of new questions to the entire readership.
I'd like to make one set of changes (if any) and keep those for at least a year or so.
If I do change, I'll be looking at phasing in some new questions as we get a couple months or so into 2018.
So here's your chance to suggest questions I ask millionaire interviewees.
What questions would you like to see added or changed?