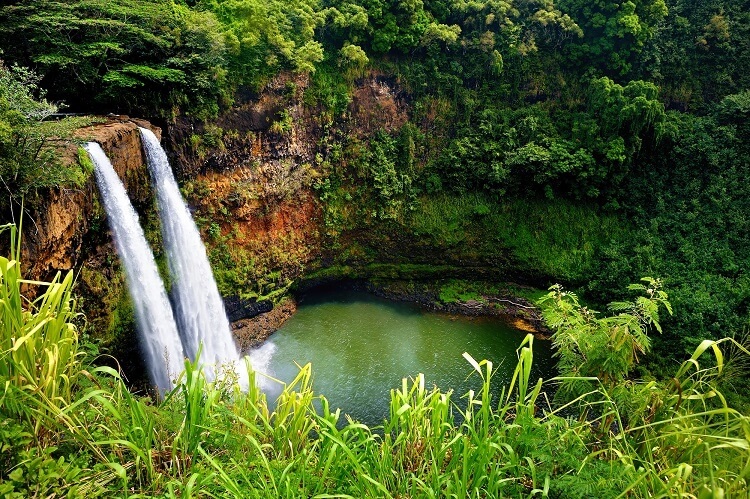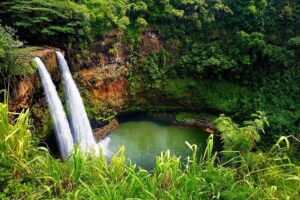 Here we are again — time for another retirement update where I share what's going on in my life!
For the record here's the last one. You may want to read it as some of the items mentioned in this post will assume you know what's in the former post.
The past three months have been full of excitement, so let's get to the details!
Life
My son was supposed to spend January through March with a ministry organization and then go to (of all places) northern Italy for a two-month service project. As you might imagine, that was cancelled in mid-March due to the virus and he came home. It was a bit of an adjustment for us all, but he settled in. Since then he's done a combination of studying for his return (I'm reading The 7 Habits of Highly Effective People with him) plus he found a job with a company that subcontracts at Home Depot, so he's been working 30-40 hours a week.
We have been loving our cat. He turns one year old next month so he officially graduates from being a kitten to a cat. Does anyone do birthday parties for their pets? 😉
My parents are living the RV life, spending time in Mississippi and Alabama during the cold winter months. They headed to Kentucky in late March to see my daughter and then back to their hometown in Iowa after that. They'll be coming out here in the summer/fall and we're looking forward to that.
Colorado went on lockdown (stay-at-home order) on March 26, so we spent from then through April 26 close to home (still going out for walks, which was allowed, and to the grocery store only). What a wild time! We are now in "Safer at Home" time which offers some flexibility, but not a lot.
We went to Hawaii in mid-February. I've been documenting the trip with pictures on Instagram if you want see what we did, but here's the verbal overview (just the highlights, not everything we did, of course):
Thursday, February 13: We were up early and at the Denver airport by 9 am (it was snowy and freezing out!). My daughter and son-in-law arrived 30 minutes later (flew in from Nashville). We ate at McDonald's then got on the very long flight to Honolulu. When we arrived we took a cab to the Embassy Suites Waikiki, got our rooms, dropped off our bags, and walked down to Waikiki Beach. That evening we ate at the Paia Fish Market, then split up. The kids went shopping and we walked the beach a bit more before turning in.
Friday, February 14: Our hotel had a free breakfast, so we grabbed that and then went to the beach. The kids rented paddleboards while we sat in the shallow water and watched them. We had lunch at Okonomiyaki Chibo Restaurant which I swore never to return to after my SIL had octopus on his vegetables and it was still moving when they brought it out! That afternoon we napped and hit the pool, then cleaned up and grabbed dinner at Cheeseburger Beachwalk. We then walked to the Hilton where they have fireworks on the beach every Friday night. After that we went over to Lappert's for some ice cream and walked back to our hotel.
Saturday, February 15: We were up early and checked out of our hotel. They had reserved a "taxi" for us which was really a stretch limo, so we all enjoyed the ride to the cruise port. It took us a quick 30 minutes to get on the ship (NCL Pride of America) because we are gold members with Norwegian. We ate at the buffet, walked around the shipped, settled into our cabins (we had adjoining balcony cabins which were the smallest we've ever had — previously we had always traveled as a family and had booked a suite), played some cards by the pool, and then headed to dinner at the 50's-style cafe. By that time it was getting late and we were all still a bit tired, so we went to bed early.
Sunday, February 16: As we got up the ship was pulling into port at Maui. We ate breakfast, then got off the ship for our excursion. We got on to a catamaran that took us to the Molokini Crater. The snorkeling was fine, but not nearly as good as what we have had off Seven Mile Beach in Grand Cayman (the day was a bit overcast and colder too, which didn't help). We stopped at a second location and discovered a few giant turtles, plus saw many whales on the ride out and back. We were back on the ship by 3 pm, took showers, and napped. We all met for an extended dinner later (we ate and then sat around chatting) before returning to our rooms and visiting some more before bed around 10 pm.
Monday, February 17: We ate breakfast, then went down for our excursion at 9:30 am. We were bussed most of the way up Haleakalā, then got out and cruised on bikes down the volcano. It was fun, but I would have preferred going faster (they limited our speed). We stopped in a small town for shopping then were back at the ship by 3 pm. We ate and then napped, met for dinner, and then attended the nightly show (a tribute to movie musicals, it was the best show of the week). We were back in the room and in bed by 10 pm.
Tuesday, February 18: We woke up today and were in Hilo (on the Big Island). We ate and then got off the ship and onto a bus for a tour. Over the course of the next seven hours we saw black volcanic beaches, the Liliuokalani Gardens, Akaka Falls, Rainbow Falls, the Pana'ewa Rainforest Zoo & Gardens, and the Mauna Loa Macadamia Nut visitor center. It was fun to see everything the city had to offer but there was a lot of wasted time (getting on the bus, getting off the bus, waiting for others, spending 45 minutes at a place when 15 would do, etc.) It was this experience that caused us to cancel our 9-hour tour for Kauai in two days (more on that later). Back on the ship we ate, went to the magic show (which was also good), and then headed off to bed.
Wednesday, February 19: We woke up on the other side of the Big Island today, anchored off the coast of Kona. We tendered in (no port) and our son met us at the dock. We spent the day with him, seeing where he lived/studied, eating out, walking, talking, etc. It was great to see him after six weeks apart. We had dinner on the ship around 6 pm, then saw a comedy show followed by another magic act. We then went back to our rooms and visited before heading to bed around 11 pm.
Thursday, February 20: We arrived in Kauai this morning and called to rent a car. After breakfast we got off the ship and walked 10 minutes to a nearby Marriott and picked up the car. We spent the day doing our own sight-seeing which was MUCH better than the bus tour we had a couple days earlier. We visited the following: Waimea Canyon State Park (stopping at several points on the way up to get out, hike a bit, and take pictures), ate at Paco's Tacos, walked Poipu Beach (it was too windy and a bit rainy to get in the water but we loved the area), and Wailua Falls. On the way back we stopped at Costco to gas up the car and relished the shopping at a beloved place. Ha! That night on the ship we ate and played cards (we tried the show but it was terrible).
Friday, February 21: After breakfast we walked 10 minutes to Kalapaki Beach where the kids did some paddle boarding again. But it was overcast and rainy, so we only stayed a couple hours. We walked back to the ship, doing some shopping along the way, ate lunch, and went to an afternoon "how to do magic" show. As we set sail that evening we had stunning views of the Napali Coast (our cabin was on the wrong side of the ship so we watched from on deck). After dinner we visited and went back to the room to pack.
Saturday, February 22: We were up at 6 am, ate breakfast, and off the ship in Honolulu by 8 am (we walked off as we had carry on luggage). We took a cab back to the Embassy Suites and hit the pool. My son flew over from Kona and was at our hotel an hour later. We spent the afternoon at the pool, shopping (there is so much high-end shopping near Waikiki Beach — we mostly looked), and eating (back to the Paia Fish Market which we really enjoyed). We hit a flea market on the way back and then played Uno for a couple hours in our hotel room before bed.
Sunday, February 23: This was the extra day we didn't need. Everyone was tired and ready to go home. We were up at 7 am, had breakfast, and then hit Waikiki Beach for swimming and paddle boarding. We all showered back at the hotel and checked out at 1 pm, though they allowed us pool access. The kids shopped while my wife and I relaxed by the pool. Around 4 pm we ate at Subway, then I grabbed another quick shower in a room the hotel designates for guests leaving on evening flights (you get 30 minutes in it). We took a cab to the airport and all three of our flights left within 30 minutes of each other (son to Kona, daughter and SIL to Nashville via Houston, and us to Denver). We had paid extra for extended leg room on the flight back since we wanted to try and sleep. The flight left Honolulu at 9 pm, which was midnight Denver time.
Monday, February 24: It was a very long flight. We got settled and tried to sleep but couldn't which made the time that much longer. We eventually landed in Denver at 6:15 am, got our car, and drove home. We called our cat sitter on the way home to tell him we were on our way. Good thing we did as he thought we were coming back the next day and hadn't left yet! Ha! He was gone by the time we got home. We spent the day unpacking, getting caught up with mail and the like, etc. and went to bed early as we were exhausted.
The trip was right before the virus was a big deal (it was mostly in China at this point) so we were probably on one of the last cruises not impacted by it. There was illness on the ship which I believe was the flu. You could tell this since most of the time the staff served us food — they didn't allow us to serve ourselves which is a tell-tale sign of an illness going around.
Overall, it was a very good trip. We loved the warmth, the sites, seeing our family, the differences in the islands, and the cruise (which made it really easy to see many islands).
There were pros and cons to Hawaii versus Grand Cayman. Hawaii had more to do and see on most islands, a wider variety of landscapes, and was more "American" which made life easier (easier to rent and drive a car, shop, know how things operated, etc.) It was a faster-paced sort of vacation compared to the more laid-back ones we generally have.
The cons were the flight was very long, the weather wasn't as nice (several days were rainy and colder — in the 70s), and the beaches/snorkeling were not as nice as Grand Cayman.
The costs seemed about the same overall. Grand Cayman is expensive and then you get hit with the conversion upcharge, but Hawaii is just plain expensive without any upcharge.
As for future trips, we'll probably go back to Hawaii if our son returns. We'll likely pick an island (probably Maui) and stay in an Airbnb, then fly him over on the weekend.
If he doesn't return, we'd probably head back to Grand Cayman. It's closer, more quiet, and has better weather and beaches.
Health
I was working out six times per week (three cardio and three weights) at the gym right after we got back from the cruise. I was so close to my pre-cruise cardio times and then the gym closed because of the virus. Since then I've played some pickleball (my wife and I played during the lockdown which was allowed since we're in the same household and now we can play in small groups so I rent a private court with three other friends) and done HIIT workouts in my basement seven days a week (here's what I do).
For strength training I started the 100 pushups a day plan (except I do them all at once — with breaks in between — not just 100 throughout the day). Day #1 was 100 pushups over the span of 14 minutes. I've now worked that into 100 pushups over 7 minutes. I have kept with this effort for over a month now. Knowing my personality I'm not sure I'll ever stop. LOL!
My entire routine is not as much challenge as the gym workouts, but I'm doing both cardio and strength seven days a week instead of three so hopefully I hold most of my fitness.
We're determining whether or not we'll keep with the gym when it reopens. It's a high-end, very nice gym close to our house but it's also $130 a month and I think I can get what I need elsewhere. I'm still working on what that would look like, but the changes we've had to make over the past several weeks has got me thinking.
We are still walking too — about 17k steps per day (I just passed 830 consecutive days where I've walked 7,000 steps or more). We are social distancing when we run into other walkers (which wasn't that often initially but is becoming more common now that the weather is warming).
My tooth decided to break just as the virus stuff started to get crazy, so I had a temporary crown done on March 16. By that time they had canceled all non-emergency procedures so it was just me, the doctor, and about seven assistants. It was kind of eerie. I'm scheduled to get the final crown on it on May 8.
I grew out what I called my "virus beard" over the course of a few weeks until it got too much and I shaved it off. I'm not meant to be a bearded man!
Entertainment
I have been reading several retirement books the past few months (as you can tell by the retirement book posts I've been doing). I'm also listening to books and podcasts, though most of my time dedicated to that (walking) has me either talking to my wife or, if I'm alone, chatting with my mom.
The theaters closed in mid-March and we weren't going to them before that anyway (kind of a combination of nothing we wanted to see and the virus). We've been enjoying YouTube TV and Disney+ instead and it's nice not to have to get out to watch either of them. In particular my son and I are watching all the Marvel movies in order based on the timeline of the movie (not when each was released). It offers a new and interesting perspective into what happened when.
One new thing I have enjoyed reading is the Morning Brew. It's an old-school email newsletter sent out every morning with a summary of what's going on in the world. I thought email newsletters were dead, but apparently not — and I'm glad this one is out there. Almost every day I get a good link or two out of it. It's free too, which makes me like it even more. 😉 If you want to subscribe and check it out, you can do so here.
Finances
Wow! Where to begin? Some of the "highlights":
Our net worth reached its peak of $4.37 million in January (we actually got higher than that but I only count "official" net worth numbers that are recorded at the end of each month).
By the third week in March I was down $1 million from one peak (inside a month) to a low point (inside a month). Using my official end-of-month numbers I was down "only" $670k. Hahaha! BTW, even the low was still a few hundred thousand dollars above what I had when I retired, so all is still good.
But as the market rallied, so did my net worth. I'm now back over the $4 million mark (which fluctuates depending on whether the market is up 300 points or down 300 points — Ha!) and only $250k down from my month-end, all-time high.
As you know, I bought dividend stocks during the market drop. In addition to the ones listed in that post, I bought Chevron (CVX) with its 5.9% dividend about a week after I purchased the others. So far they are up over $52k or 23.9% (S&P 500 has been up 17.6% in same period) not to mention the roughly 5.6% dividend I'll be earning (based on cost). That said, rocky times are still likely ahead so I am not declaring victory any time soon. I'll probably do a summary of how they perform versus the market after owning them a year so stay tuned if you're interested in that.
During the big market drops in March I pushed all my chips to the center. I invested an extra $60k in index funds during this time — we added to our SEP IRA as part of doing our taxes, I had about $20k cash in an IRA that I invested, and I moved my $30k HSA from cash to an index fund.
I also converted $50k of IRA money to a Roth. I worked up a 2020 pro-forma tax return with my CPA and this was the amount we felt allowed us to "top off" the 12% tax bracket for this year. Of course that's a bit of a moving target, but it's our best guess. Assuming our finances stay roughly the same for the next several years, we'll probably do this every year to move as much as we can to a Roth. Of course if tax rates change, then all bets are off.
As for other financial issues, here are some updates:
ESI Money took a hit two ways — traffic went down (as people spent more time buying toilet paper and less time reading money blogs) and ad rates dropped like a rock (as companies pulled spending in an uncertain economy). I had been off to a very strong start in 2020 — on track to make $50k this year. But now I'm guessing it will be more like $25k to $40k. We'll see — a lot depends on how things come back (or don't come back).
I moved to three posts per week from four. I like the extra free time and three is certainly enough to keep lots of fresh content out there.
I'm reading so many retirement books because I want to get a broad view of what's out there. Which leads me to this question: What's your favorite retirement book? Let me know in the comments below and share why you like it. I might just pick it up and do a review. 😉
I do need some more millionaire interviews as we push to 200. If anyone wants to do an interview, please drop me a note.
We made some extra donations the past few months, supporting our church (which is giving food and supplies to high-virus-risk, low income families) and my son's ministry organization (which has lost many of its donations during the crisis).
I went paperless on all statements during the lockdown. When getting the virus through mail started to be discussed (not to mention the 6-foot social distancing dance we'd all do at the community mailboxes) I decided to move into the 21st century and get statements/notices emailed to me. This will also help when we're out of town/traveling/living somewhere warm in the winter, we won't have to worry about missing bills. Sometimes it takes a while for me to catch up with the world (I'm sure most of you have gone paperless a long time ago), but I usually make it in the end. Ha!
In an effort to 10X my travel spending (and thus our experience), I got two new credit cards recently:
I upgraded my Hilton American Express to the Hilton Honors American Express Surpass Card. It gave me 150,000 Hilton Honors bonus points after spending $3,000 in purchases within the first three months, 12X Hilton Honors points, complimentary Gold status, and Priority Pass Lounge Access. I got the card right before we went to Hawaii and used it to spend the $3k plus get 12X points.
I also got the United Explorer Card. It offered 60,000 bonus miles after you spend $3,000 on purchases in the first 3 months your account is open. It also gives a free checked bag per person, Global Entry or TSA Precheck fee credit, priority boarding, and two United Club passes. I got it mostly for the priority boarding (we carry on a lot and I get nervous when we're in the latter groups that they'll make us check our bags) and the checked bags (we have selected other airlines in the past because of the bag fees — when we had to check — but United has the best flight options from Denver so I prefer them). The club passes will be a nice touch on one trip as well.
My rental properties are doing well but I was concerned about my tenants since Michigan had a stay-at-home order, so I sent my management company the following message:
I was wondering what the situation in GR was with the virus and if most people are staying home and not working.
If so, it's likely that at least some of my tenants are not being paid during this time.
Have other landlords thought of this and considered reducing or postponing rents for a month or two to help out their tenants?
I got a message back that they were working on a response and a few days later I received this as part of a larger email:
We have also heard from many owners requesting a long list of ways to help the residents that live at their properties. We've heard many ideas including "forgiving a month or two of rent" or "decreasing rent by 50%" and many more. The generosity of our clients is incredible and inspiring. However, we know from experience, that as much as we'd love for residents to get the assistance they need, those that receive assistance are not always in need of it. We are hoping that assistance currently being received, be it unemployment, or an eventual stimulus package, can help bridge the gap in the income they had lost. That being said, we completely understand the desire to help and we are actively setting up a plan for residents that are in need to receive it. We will set aside owner funds and create a list of requirements that we can fairly apply to each person in need and distribute it based on consistent criteria.
So I sent a note asking if any of my tenants needed/had requested assistance and my manager said she'd let me know if there were any.
I just received my April statement and it looks like one tenant hasn't paid. I will need to follow up with my property manager to see how we can work something out.
Books
Here are some books sent to me recently. I probably won't get a chance to read them for some time (if at all) but I wanted to give the authors some exposure. So I'll share the book as well as a bit about it from Amazon:
That's it for this report. Any thoughts or questions?