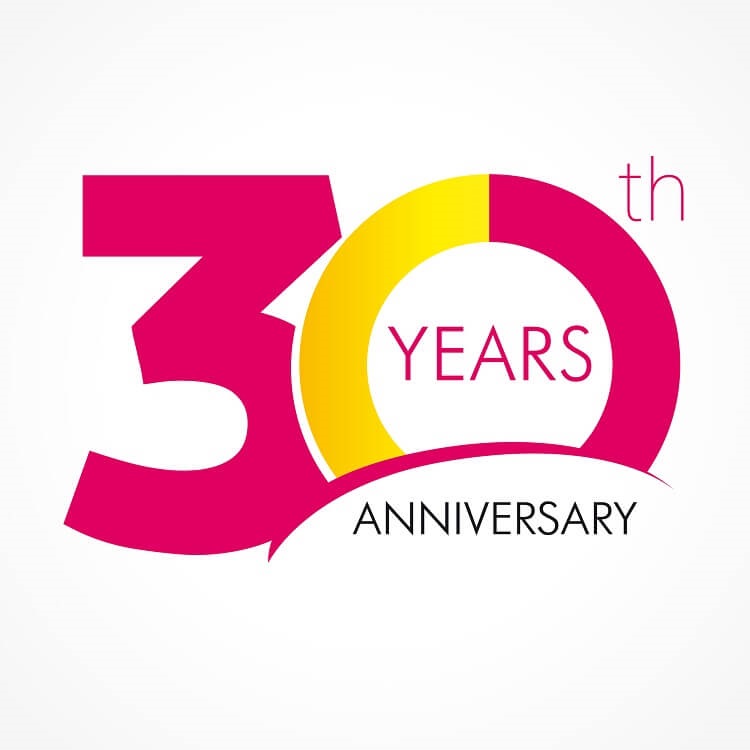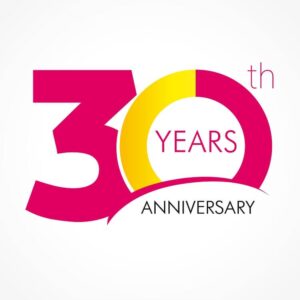 Well, it's that time again! It's time for another retirement update where I share what it's like in the retired world of ESI.
If you didn't catch the last update, here it is. You may want to read it as some of the items mentioned in this post will assume you know what's in the former piece.
Now let's get to the details of what's been happening the past three months…
Life
At the end of August my wife and I drove to Iowa for my Uncle's 40th wedding anniversary party. It was a great time, mostly because we got to see so much family (including my cousins who I haven't seen in FOREVER!) After those few days, we drove down to see my dad in his new apartment and spent a few days with him. He's selling some local land and his RV, then will be preparing to drive to Florida to spend 2.5 months with us in The Villages (see the last update if you want more details on the winter trip).
In the beginning of September, my wife and I went to Briarfest, a local fair put on by a nearby Catholic church. It's fairly small but very well attended. I splurged for a brownie the size of my head and ate it all that same day! I paid for it the next day. LOL.
A week or so later, we did the Colorado Springs Parade of Homes with our daughter and son-in-law. After seeing 25 homes or so, my conclusions are: 1. I can't believe how little money buys these days. We saw homes from $400k to almost $6 million and they all looked really over-priced for what you get IMO. 2. The million dollar plus homes are so over-the-top that they are unappealing. They have so many impractical spaces, features, rooms, etc. that would lead me to NOT buy one even if I had a few million laying around. 3. What those expensive homes do have…is a great setting if you love nature…in the woods, great views of mountains, etc. That said, they are usually 15-20 minutes away from civilization and things like grocery stores, etc. (they are certainly not walkable — something I like about our current home). 4. If we wanted to relocate we could sell our home, pay an extra $300k, and get a same-sized place (or a bit smaller) in a worse location with zero walkability and far from a lot of stuff that's close now. Ugh. 5. In the end, we learned we are happy where we are. 🙂 We may do some improvements to our place when we get back in the spring.
In late September my wife and I went to Mueller State Park to see the aspen trees changing. We were probably a week too early for peak change, but it was still a great trip. That said, I paid for it over the next several days as my allergies kicked into full force — red, watery eyes, stuffiness, etc. I may consider allergy tests/shots next year as I was pretty miserable for a week. Then again, I did go out into the woods and dare my allergies to attack me. Haha!
In October I drove to the Ozarks for a reunion with some college buddies. It was an amazing time catching up, relaxing on the water, sitting by the fire at night, etc. I even got to see one of my buddies preach a sermon at a church he pastors part-time. Very fun and I hope we make it an annual thing.
FYI, I have shared pictures of Briarfest, the Parade of Homes, my trips to Iowa, the Ozarks, and the woods and much more on Instagram. So if you'd like to see what's going on in my life via photos, that's the place to go. Lots of mountains and cat pictures are in the mix too. Hahahaha. FYI, I will be posting pictures more often this winter as I explore and share what I find in The Villages.
Now that we're in November, I am free to begin celebrating Christmas. This is way later than my preferred start date of September 1 or my fallback date of October 1. LOL. Anyway, the Christmas music is blaring and I'm all stocked up on Amazon gift cards to begin distributing to various people I run into. I will also probably buy some grocery and Starbucks gift cards and give those out randomly around Thanksgiving just to try and spread a bit of joy into people's lives.
I'm still working on my plan for what to do at The Villages. In a broad sense, I plan to see the "complex" (it's really more of a city these days), play a ton of pickleball, keep exercising, take the family to Disney (we booked two days there — the Magic Kingdom and Epcot — with a stay at the Pop Century hotel for one night), and see a few different Florida cities as we consider where we may want to stay next year. But I need to get a bit more specific on goals/details. Right now there's a lot of stuff we're doing to get ready for the trip.
My wife and I celebrated our 30th wedding anniversary by going out to Cracker Barrel for dinner (we had a gift card some had given us). LOL. When a friend heard that's what we were doing to celebrate she yelled, "To celebrate 30 years!!!????" Hahaha. We are simple people and easily pleased!!! I actually had planned to take my wife on a trip for our milestone anniversary, but we decided instead to go to Florida for 2.5 months this winter. So that's our big gift to each other for three decades of marriage.
Health
I am still working out six times a week — three cardio and three weights. I see my trainer every 2-3 weeks for a new routine. I gave 10 visits with him to my daughter (I bought a ton of sessions when they had a sale) and she's been seeing him too.
I am still playing a TON of pickleball. My winter (inside) commitments include Sundays, Tuesdays, Wednesdays, and Thursdays here in Colorado until I head south and east for the winter. While in The Villages I hope to play at least three times a week. I've also done some pickleball training with a local teacher and will do a few more sessions before I leave in January.
I have been battling an Achilles tendon/calf issue in my left leg for a couple months. I sprained it while playing pickleball and that's the one activity that seems to aggravate things. I have used creams, braces, foam rollers, exercises (from my trainer), etc. to get better and I would say I'm at 80% or so, much better than I was when I hurt it, but still have a ways to go. The trips I've taken help as I get to rest it 100%, but they haven't been enough to heal me completely.
I'm still walking and so far am well ahead of my 20k steps per day goal for 2021. In fact, I'm so far ahead that I only need 15k a day from here on out to hit my annual goal. I'll be combining 2021 and 2022 to average 20k steps a day so I don't lose the excess I've built up. 😉
I noted in the last report that I had my annual physical. Since then I have been through the health whirlwind getting ready for our trip to Florida. I have been to the dermatologist, had a colonoscopy, gotten my shingles shots, and visited the dentist. Now I just have an eye appointment and flu shot left and I should be good to go for awhile.
Get a Colonoscopy
Let me take a minute and make a public service announcement about getting a colonoscopy. I feel like many people who have had them are conspiring to make getting a colonoscopy seem like a monumental effort. It is no such thing.
I put off having one for years because everyone (yes, every single person) I knew who had one talked about how terrible they were (I had someone the day before I had mine saying how horrible the thing was — and I was about to begin my prep for it in a few hours!) Now that I have gone through the process, I can say those people are big babies.
All of the complaints I have heard from people are about the advance preparation for a colonoscopy. No one talks about how terrible the actual procedure is because they put you to sleep for it. It's a breeze! The "hard part" is getting ready the day before.
So let's look at the reasons people give for why colonoscopy prep is so terrible and my thoughts on these (FYI, I am NOT a doctor and don't intend to play one — that's why my ultimate advice below is to talk to your doctor — if they tell you to have a colonoscopy and you think that's the right thing for you, these tips will help make it as easy as possible):
"The prep takes forever." No, it does not. I had an 8 am session and my prep started at 4 p.m. the night before. I was in bed at 9:15 pm, up at midnight to drink my last round of medicine, and then back to bed until 6 a.m. So maybe the entire prep time was 6 hours or so. Not bad at all.
"You can't eat for a long time." You can't eat the day before your procedure. It's not a big deal. Eat well two days before (more on that below) and you'll be relatively fine. Plus, most Americans could use a day off of eating IMO.
"They make you drink nasty tasting medicine." It's not nasty at all (in fact you can't even taste it) if you prepare it correctly. Put it in water and you're just asking for a rough time (or so I've heard). My tip: Gatorade Zero Glacier Cherry (it's white/clear). The flavor is so strong I could not taste the powder I mixed in at all. It just tasted like Gatorade.
"You have to drink so much stuff you almost explode." You have to drink 64 ounces. FYI, the general rule is that you should drink at least half your weight in ounces per day to be healthy (so a 150 pound person should have a minimum of 75 ounces of liquid per day.) I drink around 200 ounces of liquids a day (I like to be hydrated and living in CO is a challenge to that goal.) Drinking 64 ounces was a walk in the park for me. I never felt bloated or stuffed. I guess if you're a 100 pound woman then 64 ounces could be challenging, but for most people it shouldn't be an issue.
"You spend hours on the toilet." My collective time on the toilet was probably 1.5 hours. Most of my prep time was watching a terrible football game between the Colts and the 49ers. LOL.
Now that I've handled the issues, here are some tips for making the prep the easiest it can be for you:
Eat well the week before. By "well" I mean don't eat a ton of "colon cloggers" as my wife calls them — white breads/carbs, sugars, fried foods, etc. One reason my time went so well is that I generally have one day or less of contents in my intestines (I can tell by when I eat something and how soon it comes out.) Stick to vegetables and good proteins in moderate portions and you won't have to get rid of five days of food in six hours.
Bulk up the day before. Don't go hog wild, just eat a bit more. I usually eat breakfast and supper. On the day before I added in lunch so I had a bit more nutrition. As a result, I was never "starving" or really even that hungry during the process (and not that bad afterwards either).
Take care of yourself. Put on extra clothes if you get cold (I do when I fast). Drink extra fluids and if you get hungry use something like hot tea or chicken broth to help you feel more full (these also help if you are cold). Take a nap before the process begins just in case you don't get much sleep that night. Baby yourself and it will go better for you.
Don't plan anything else during the time. Don't plan to work, exercise, or do anything too consuming. Set aside the time for "colonoscopy prep" and that's it. Then if you get to something else (something easy like reading or watching TV), then fine. Make it as peaceful as you can.
As I start to wrap up this section, let me leave you with this comment left by one of the mentors in the MMM forums talking about getting a colonoscopy:
While I was being prepped and waiting it got me thinking about how I would feel years from now if something I could have done in advance but didn't turned out to cause me more major issues.
And here's a different comment as well:
So glad to hear you're healthy. My first routine colonoscopy at age 50 saved my life.
I don't want anyone reading this to have any regrets.
So my advice is to talk to your doctor. If he/she tells you to get a colonoscopy, then decide if it's right for you or not — just don't let "how terrible" it will be factor into your decision, because it's really not that bad (as I've noted). Follow the steps I've recommended (as long as your doctor is ok with them, of course) and it will be even easier.
If there are no problems, your gift is peace of mind.
If there are problems, knowing sooner rather than later might save your life.
Entertainment
I've seen a few movies this quarter: Venom 2 (with son and son-in-law — it was "ok" at best), No Time to Die (with son-in-law — I liked it all but the ending!), and Dune (with my wife, daughter, and son-in-law — I liked it). We have several more on our list so I imagine we'll be seeing more movies in the next couple months.
I have been in a big video game drought, still waiting for Horizon Forbidden West and Gotham Knights to come out. And no word on when the next Assassin's Creed game will release. If it's like the past, they will all come out within 3 weeks of each other.
I have been reading several books (both actual reading and audio listening) the past few months which are listed below. I'm still enjoying the amount of reading time I have these days.
We still watch a show and/or movie almost every night we eat. I'm glad that the fall schedule is now out as the summer got pretty dry at times. Can't wait for the Wheel of Time series from Amazon!
Finances
We ended October with a net worth of almost $6.5 million, a bit above the $6.3 million of the last report. The market continues to be kind to us as do our investments in real estate syndications.
I am now up to nine real estate syndication deals and I have no plans to add more (a couple of these are one year deals, so they will turn quickly). Along with my private loans, these will generate about $75k annually with ZERO work (unlike my real estate rentals). Plus I still have $400k or so in cash to deploy, so we'll see where that sorts out.
I'll do an annual financial update in late January or early February like I always do, so look for that if you want more details of my finances.
ESI Money
ESI Money keeps growing and now I'm closer to $60k in revenue from the site this year (with the highest ad rates of the year coming up). This is despite moving from four posts a week to three. Love it!!!
As I noted in the last report, I am writing ahead several months so I can take most of my winter vacation completely off. I am writing posts now for April 2022 and will be done through mid-May before I leave. So when you read the spring posts, just know they were written several months ago (for example, I have some millionaire interviews done in October that will be published in May). It shouldn't impact the content at all, but just wanted you to know in case a few odd comments slip through here and there! LOL.
The Millionaire Money Mentors (MMM) Labor Day sale was a big hit and we are now at record membership. For those interested in joining, here's a heads up and a warning. The heads up is that I'll be having a Black Friday sale this year if you want to join the MMM. The warning is that it will be the last sale this year and for several months in to the New Year (I'm not going to promote the membership while I'm in Florida). So join around Thanksgiving if you want to be part of the group anytime in the next 6+ months.
For those MMM members who bought last year during the Black Friday sale, just a reminder that your annual membership dues will renew automatically on your anniversary. If you want to renew, you don't have to do anything — it will happen automatically. If you don't want to renew, you must cancel the auto renewal prior to your anniversary date as there are no refunds after the fact (as noted in several places, just mentioning here to give you another chance to see it.)
One thing I've been working on (I'm in the very early stages) is an MMM in-person event for next fall. It will be small, probably in Colorado, and focus on finances, fun, and fellowship. I have never had an event for readers/members so this will be exciting! I have the place and a roughed out agenda. If you're interested in something like this, it is for members only so you'll need to join the forums to have a chance to attend.
One thing I'd like to do in Florida is work on my first course. I still have a lot of thinking to do about which idea to launch with (I have one course almost done but not sure it's the best one to begin with).
I need millionaire and retirement interviews!!!! I'm well ahead as you know, but will eventually need more, so if you're interested in sharing one, please email me and I'll send you the details.
If you're interested in hearing an interview I did a few months ago, here's one with the people of GoodEgg Investments, a company I have one syndication deal with.
Books
Here are the books I've read since my last update:
The Wealthy Gardener: Lessons on Prosperity Between Father and Son — This is one of the candidates for Book of the Year for me! It was the MMM book of the month in October and it's been AWESOME! I'll probably post on it later in 2022, but don't wait for that if you want a great, practical book on how to become wealthy (especially good for young people).
What the Happiest Retirees Know: 10 Habits for a Healthy, Secure, and Joyful Life — I loved this book as well! I posted an interview with the author, Wes Moss, a few weeks ago and will be covering the book in detail in the late spring of 2022. Another awesome read that I highly recommend.
What Retirees Want: A Holistic View of Life's Third Age — This book is great because it's full of a ton of retirement stats. I'll be covering it in detail in the spring, but for now if you'd like to read about retirees' thoughts on retirement, this is a great book for doing so.
The New Retirement Savings Time Bomb: How to Take Financial Control, Avoid Unnecessary Taxes, and Combat the Latest Threats to Your Retirement Savings — I bought this because it's highly rated on Amazon. It is similar to reading the IRS tax code, if that tells you how interesting it is. The entire book is about how to minimize taxes when you claim retirement funds. Not really page-turning stuff and, IMO, there's not a "right" answer to the problem of deferred taxes anyway.
The Great Courses: The Rise and Fall of the British Empire — This was an Audible listen and was very interesting. If there are any history fans out there, I highly recommend this one.
The French Revolution — This was a free (part of my subscription) listen on Audible. I listened to it right after the British one as it seemed like the right time. But it didn't get into Napoleon so I moved on to a longer listen…
The Great Courses: Living the French Revolution — I'm about halfway through the 26 hours or so of this course. It supposedly covers Napoleon and if it does so adequately, I won't listen to anything else about him. But if it doesn't cover him in detail, I'll probably pick up a course on his life next. FYI, it's interesting to hear this teacher compared to the author of the other French revolution book I listened to as they give different reasons for specific events, actions, etc.
Sooley: A Novel — I listened to this on my drive to the Ozarks. I love John Grisham and have somehow missed his non-legal books. I would say this one was "fine", but the ending wasn't great IMO.
That's it for this report. Any thoughts or questions?