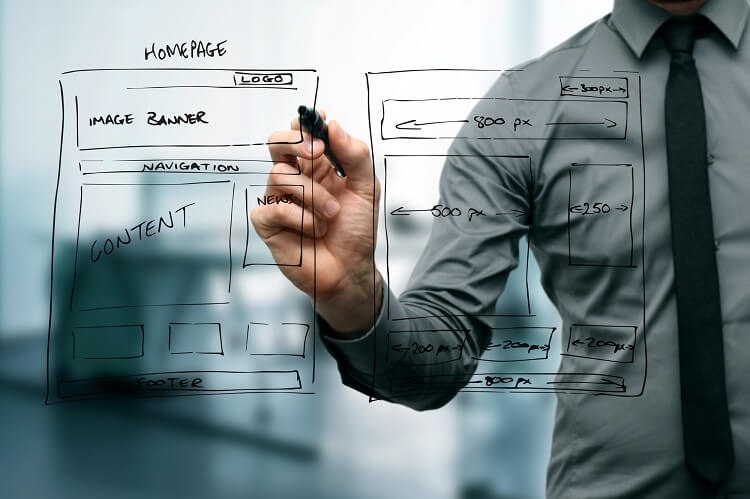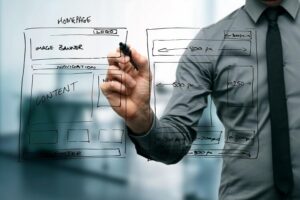 Here's our latest interview with a side hustler!
As you know, I love creating a side hustle as part of a fast-track path to financial independence because it can make a huge difference (see this calculator), enough to actually get you to FI in 10 years.
If you have a side hustle and would like to be interviewed, shoot me an email and we can talk over specifics.
As usual, my questions are in bold italics and his responses follow in black.
Here we go…
GENERAL OVERVIEW
How old are you (and spouse if applicable, plus how long you've been married)?
I am 52 and my spouse is 51.
We've been married 13 years this June.
I'm a widower, losing my first wife to leukemia in 2001.
Do you have kids/family (if so, how old are they)?
We have a single daughter who is 20. My daughter was 2 years old when my first wife passed away.
What area of the country do you live in (and urban or rural)?
We life in a small bedroom community in the beautiful Pacific NW.
What is your side hustle?
Myself, along with a couple of other partners, run an Internet-only subscription sports/hobby site.
Is there anything else we should know about you?
I'm also MI-96 on ESI Money.
My hope is to complete the triple play here by completing the millionaire interview (check), new side hustle interview (check) and, soon, the retirement interview.
I have already provided my notice for my corporate job and will be early retiring in Sept. 2019. Is there a grand slam option? [Editor's note: Haha! I'm working on it!]
I've always been somewhat entrepreneurial but without the sheer dedication and commitment to really turn anything into a 'raging' success. It's actually one of my regrets as I've had a lot of great ideas but not the time or energy to really run with them to turn them into something special.
Any one of my 8-10 ideas, some of which I did dabble with, had the potential to be really big but my day job along with being a father and spouse always presented a challenge with the work-life balance. Truth be told, most of the challenges revolved around having the personal commitment to develop the idea into something much bigger due to the personal (time) cost.
CREATION STAGE
Is this your first side hustle? If not, could you give us a bit of background on past efforts — both successes and failures?
This is the first one that I've (along with my partners) really developed into something sustainable and noteworthy. In my case, having partner with whom I could share the load with was really the variable missing from my equation. That along with being a bit older.
In the early 90s, I worked for a small software company and a few of us started a software solutions company. This one, too, had real potential as we had some very bright minds involved. But just as we started acquiring potential customers for a couple of software solutions, I experienced a house fire and lost most everything.
Shortly thereafter, I ended up receiving a job offer in another city that I had to accept. The combination of those two events stalled progress for too long for us to capitalize on the idea and then I received another job offer in the Pacific NW which took me out of the area completely.
In the late 90s I started a stock trading thread and that spawned an investment/trading site which had real potential. I was one of the first to work with the founder to get the site up and going with content. Ultimately, the founder was offered a job in the financial industry and was not able to continue the site due to contractual and conflict of interest agreements. I would have considered moving forward with the site but that is the same time my first wife was diagnosed with leukemia.
Not long after this, myself and a good friend started doing some Internet consulting and created websites. Given this was also in the late 90s with the Internet booming, there was a lot of potential here as well but I had just become a new father and time was at a premium. We dabbled long enough to make some decent money but never aggressively sought out additional customers.
There were other ideas that never got out of concept phase due to time.
My wife passed away in 2001.
How did the idea of starting a side hustle begin?
In 2006, two of my good friends (eventual partners) and I were fond of an Internet sports pastime and were at my house on weekend watching TV, eating pizza and talking about the hobby. What happened next was much like some of the great stories you may read about any small business start-up.
We were chatting about how, despite the growing numbers enjoying the hobby, no one had started a site catering to it. Before too much more talk occurred, I had flipped over the lid of the pizza box and we began laying out a website, plan to establish a community, content possibilities, etc. Much like the ESI Money site in fact.
It looked much like a blog site specializing in this sports hobby but anchored with a community forum which we thought would be critical to establishing a presence and a returning user/reader base.
So, quite literally, our business was launched on top of a pizza box in my kitchen.
How did you come up with the idea?
The idea was hatched basically as 'natural progression' as I call it. Just three guys who had a shared interest/passion with a couple of us being more entrepreneurial in spirit asking the question: "Why isn't anyone else doing this yet?"
From that point, things moved pretty quickly as two of us already had knowledge of creating websites and I had recent experience with setting up a site. I was the 'business' individual (COO), my other partner was the 'technical' individual (CTO) and the third partner was good at marketing/presentation (CCO – Chief Content Officer). While all three of us have different skill sets and styles, we all shared the same hobby/passion. As far as partnerships go, it was a perfect match both personally and for launching the idea/site.
What made you think this particular idea could be profitable?
Honestly speaking, none of us were thinking that specifically in the beginning. I have LONG been a believer in success being a byproduct of doing what you enjoy. Mix in additional measures of execution, luck and timing and you establish potentiality. None of these variables guarantee a level of success at any level but the more you have, the more fertile the ground and the opportunity.
We were purely focused on delivery of information and the establishment, attraction and retention of the community which would be our 'engine' for anything that followed.
What were the early days like — getting your side hustle off the ground, making your first dollar, etc.?
No lie here, it took a lot of work, especially considering we each had relatively demanding day jobs and each had spouses and growing families which demanded care and feeding.
In the early part of 2006, we began on the framework of the site based on our concept design. In relatively quick order we had the site live with an attached forum, something few other sites had done, and two of us began writing content for the site which we knew other hobbyists would be interested in.
In our minds: If you build it, they will come. Even in knowing we didn't have the perfect content plan or, perhaps, not even enough content to satisfy people on a daily basis, the forum would start growing with other like-minded hobbyists with a desire to share information, passion and strategy.
Meeting our expectations, the community started growing. This fueled us to continue offering new content as often as possible.
But it was a grind and often was taking 4-6 hours (sometimes more) each night AFTER getting home from our day jobs.
I remarried in 2006 to a wonderful woman with I am about to start my next phase with.
Within a couple of years a new label was created for our spouses, "The [company name] Widows". There were varying levels of confidence by "The Widows" as to just what all this time was being spent on and whether it was worth the investment. My own new spouse has always been extremely supportive, patient and understanding with how my mind works.
Even with the partners, as we call ourselves, we still didn't know what the upside or ceiling was for this venture. We knew we had a good recipe but didn't know if we could ever really monetize in the end. Regardless of where the road would eventually lead, we kept building and making small moves to add value for our community.
But with each year from 2006, we continued to build the community organically without much/any marketing, instead relying on word of mouth and good SEO (Search Engine Optimization).
BUILDING STAGE
What did you do to grow your side hustle? Were there any specific actions that resulted in major breakthroughs?
The only thing we did to build the site was continue to offer relevant content to a growing community, but with a VERY professional approach. We wanted the site to be family friendly and with professional-level content and editing. As a foundation to it all, we all possessed very firm value pillars such as honesty, integrity, accountability and a commitment to doing business the right way.
In the years that followed the start-up in 2006, many hours continued to be sunk into the business, securing our technology to ensure the site remained fast, responsive and well laid out. On the content front, my other partner and I continued to churn out content to what was turning out to be a relatively hungry community.
Along the way, members of our community began to ask to contribute articles as well. That relieved some of the burden for new content but it was replaced with having to do better editing since we now had content coming in from other sources. Best part of the additional content is that there remained zero cost to acquire it. Just like the partners, our community was just happy to contribute content they felt had value to others.
What did start becoming a bit of an issue was that we had to be selective about what we accepted because not everyone is a writer. That took a bit of time to figure out and deal with but it only grew from there.
The major breakthrough or what I would consider to be the 'watershed moment' was in early 2012, almost exactly six years after creation of the site. The amount of work to keep the site running, populated with timely content and the community satisfied remained very time consuming. It came to the point where we decided we needed to attempt monetization.
Almost to the day that we launched the site, we formed an LLC and created a premium subscription model for $14.99/yr. as an introductory price. In the years since, there have been small price increases to help keep pace with additional expense in addition to multiple subscription options. I'll share more about what followed below along with other key additions.
What sort of time commitment did your side hustle require while becoming established?
As mentioned numerous times earlier, there was no "easy button" for the work which was needed to launch and grow the site and community. It took many, many long hours when considering other higher-priority needs such as professional careers, spouses and growing families.
Even after monetizing the site in 2012, the workload was great while the tasks we were all doing did shift. The technical part of the site got far more technical and required more care and feeding. The business/financial aspects got more complex and required far more tracking, modeling and reporting. The content we provided required more work, more editing and a greater attention to detail as it related to timing/scheduling for key periods during the year.
We didn't expect the amount of time to decrease after monetizing. We knew things were going to be more complex but we were at a point in 2012 where we had to monetize or continue walking away due to the sheer amount of work required to keep the lights on and the community satisfied.
Interestingly enough, we did get some pushback from some community members who believed it should all be free. Of course they did, they got to participate in the community for free, were able to consume content for free and have a place to generally discuss and engage with their hobby for greater benefit and enjoyment for free. Most understood that what we were offering provided greater engagement and enjoyment and were willing support us to that end.
The alternative was that the site would be shut down or, at the very least, be passed to another set of individuals who may or may not be able to uphold the same level of professionalism, content, and performance.
Where did you find the time to work on it?
Quite literally, wherever we could individually.
We all had oars in the water constantly, sometimes to painful levels. One individual needing a break or taking a vacation could have significant impact to the other partners.
We were all putting in hours before work, after work and during lunch hours. Family events were missed when things 'hit the fan' or required attention. We still churned out content even if we were tired and could barely look at the screen.
As we continued to grow, we began attracting more attention and had more offers for providing content. This allowed us to focus more on running the business while sharing the load of content creation. As content was/is our primary deliverable for our value proposition, this was important to our continued growth.
Were you the only one involved or did others help out?
Absolutely not. I, alone, could not have accomplished this. In fact, it's very realistic to say I don't think two of us could have been successful. It took all three of us in the beginning from discussion to concept to launch to get the site live and provide content which would serve as our engine to greater growth. One less individual and we would have burned out too early before being able to monetize.
Even as we grew and monetized, many others chipped in without any expectation of getting paid in order to help further our reach and impact.
At the same time we monetized, we also brought on a "Jr. Partner" who was well versed in social media and communication. This individual actually came from our community and was a perfect fit, not only from a values/integrity point of view but also in providing a skill-set that the other three of us couldn't provide well. He's been instrumental in increasing our reach into other social channels and expanding our brand. In 2018, we removed his "Jr." designation.
Additionally, upon monetizing, our plan was to use some of the income to provide for paid-content via independent contractors. We have two levels of contractors, senior and non-senior. A large majority of these individuals are writers who churn out our daily content (articles, podcasts, etc.). We also have editors, forum admins, etc, all operating as independent contractors. For senior level contractors, we have a greater compensation matrix and even a profit sharing plan based on production.
RESULTS
Can you give us specifics on what you earn with your side hustle?
First thing to know is that not many are getting rich in the space though as you will see below, we do continue to grow. The bigger issue is that with, now, four partners, the pie is split up into more individuals. Where once I was a 33% partner, I will soon be a 25% partner. But we are doing so very strategically while we continue to grow enterprise value. The erosion of ownership percentage has added security and top line growth.
I will always carry with me the memory of that first night when we turned on the subscription platform and most of our content was placed behind the paywall. There was some level of regret that came with the move from all of us. It's not easy to take something that was free and then start charging for it.
On one hand, we knew we were providing great value and that if we didn't do it, it was going to go away. On the other hand, we hated the thought of losing members of our community due to a cost now being hung on our content and the criticism that came with it. We are a very mindful group of partners and we make solid decisions with the right variables being considered. We knew this was the right decision for us at that time and I'm glad we stuck to our decisioning.
In our first full month (April 2012), we saw total revenue of $5,400 with total expense of $599. We ended 2012 with $29,190 in revenue and $10,874 in expense for a total net profit of $18,316. In each following year, net profit was:
2013: $34,459
2014: $54,922
2015: $130,748
2016: $144,681
2017: $162,093
2018: $175,145
2019: $224,186
2019 above is estimated and comes on the heels of a price increase. Interestingly enough, despite the price increase, our growth has exceeded last year's (2018) rate which was unexpected.
For me specifically, I expect to gross just over $60,000 in 2019.
In 2020, my projection is $80,000 for reasons I'll discuss below.
What impact has this extra income had on your finances?
As I said above, while no one is getting "rich" because of the number of partners involved, that doesn't mean the income isn't impactful. Quite the opposite for me in fact. For me, and my situation as laid out in my MI-96 interview, this side hustle is providing two very important things:
It's a monetary equivalent of a very nice pension (though not guaranteed) which, when combined with other sources of income (vacation rental, investment distribution, dividends, etc.), tremendously reduces the amount of financial risk with my upcoming early retirement (Sept. 2019).
Source of engagement with something that I still find enjoyable which should have a positive impact on the top and bottom line of the business. I will be the first of the ownership group to be able to leave corporate life and spend a few extra hours each day applying myself to the business.
I can hear some thinking: This isn't "retirement". To that I'd say the "R" word isn't truly in my vocabulary. I have a lot of interests and desires in my next phase and I define retirement simply as: Free Choice. There may come a point where I don't choose to do this anymore and I will sell my ownership stake. I may choose to do even more. I may choose to do something else entirely.
In the near term, starting in 2020, my partners have approved a monthly guaranteed payment to help cover insurance cost in return for dedicated hours to the business. It is my hope to increase our bottom line enough that I can eventually stop taking this payment and return it to the company at which time it can then, perhaps, be used for the next owner to make the same transition.
As it stands, the income from this side-hustle will make up over 50% of my early retirement income (added to vacation rental income and an annual distribution from investment accounts). I should also mention that we have been approached a few times over the past two years with interest in purchasing the business. More on this shortly.
What went well in this process?
Everything has gone really well thus far and there aren't many things we'd do differently. As we've now had the site 13 years with over half of them monetized, it's hard to argue with our model or success. The six years we ran the site prior to monetization were foundational for us and helped prove the concept and our meddle for running the site. Our growth has been steady and continuous. Even when we believe we have hit a level of saturation, we find another leg of growth.
We are truly an international site with readers, community members and subscribers from all over the world. Because of our initial approach and execution, we have been able to withstand any/all competition to date. We hold a dominant position within the niche such that not many others can monetize and they eventually succumb to the amount of work for the amount of income generated. Our business values with our members and third party relationships continue to pay dividends.
Something really important has been our focus strategy. There have been (still are) opportunities for us to scale the site in a big way into other areas but we've maintained our focus on our niche to be the clear #1 provider in the space, while not turning every other related site into a competitor. Because of that, most of our competitors seek out our content to complement their own. We have stayed true to that focus and, while we may choose to expand in the future, we still believe there's much more opportunity within our current model.
As it stands, we have approximately double-digit thousands of people within our community with a nearly 50% conversion rate to paid subscribers.
What could have gone better?
I struggle to think of anything which could have, realistically, gone better. We've had our hiccups along the way related to server load issues, poor software performance, contractors not supporting our brand or values, etc., but these are part of doing business.
We've sometimes struggled with execution due to lack of time or just poor planning but, again, this is part of doing business and I believe it's far more important to be accountable to these events and learn from them than to allow them to hold us back.
What do you wish you would have done differently?
Part of me wishes we would have monetized two years earlier but I like the way we did it. The time we invested was important with each year vetting or processes and our strategy(ies).
Earlier monetization would have yielded even more of a head start but looking back, I can't say it would have turned out much differently.
Has it been worth it? Why or why not?
I think you can tell from my answers that my feeling is that it has been VERY worth the time and investment, even considering all the hours. We continue to have a lot of pride about the fact we started this business from nothing, on top of a pizza box and have seen it through to a viable business with a loyal and committed community.
Sure, we're not a million dollar organization but the potential remains. Until then, it's still something we created which is providing benefit not only to our families in the form of additional income, but also to thousands of individuals who share the same hobby/passion.
What are your future plans for your side hustle?
We've been approached numerous times in the past two years about a potential buyout. While we were close once, with a VERY large suitor, nothing solid has materialized. It still seems that most like to discuss the typical 3x-5x valuation metrics but we're not interested at that valuation. We have our primary model on "rinse and repeat" mode and there is no desire for us to sell for that valuation.
We'd much prefer to run the business for the next 3-5 years and capture that income. Any offer for consideration would need to carry a premium which includes possible scale and the inclusion of the intellectual property that we've developed.
While we do have our model and execution on easy mode right now, that is not to say we are sitting on our hands. We continue to expand our brand, drive our content to the masses and scale our eco-system such that all our content can be leveraged to individuals in a way that brings superior value to our offering over what can be had anywhere else.
Not surprisingly, this is driving up software development costs but this continues to fall within budgeted amounts and we do not have, or plan to take on, any debt.
We don't have any idea where the top is for our market but recent growth suggests we aren't nearing saturation yet. As explained earlier, while we are still very much focused upon execution within our own niche, there are multiple areas for expansion which we believe could be very lucrative. But we will not take our eye off the ball and risk our current dominant market position.
What advice do you have for ESI Money readers who may be thinking about creating their own side hustle?
In my estimation, there is NO easy button for the beginning stage of any side hustle.
Good ideas and concepts are hatched daily and I strongly believe most of us have had viable opportunities that we just didn't have the time, energy or commitment to follow up on. And it does take all three to be successful.
When we first started our site, we had no grand ideas about what it could become nor did I really believe or imagine that it would someday be the vehicle for my early exit from corporate life. Even without the side hustle, early retirement is possible but the side hustle provides security income and purpose to my life – and all because we were willing to ask the question "why isn't anyone else doing this?" and then follow up on it.
Other thoughts:
You don't need huge dollars to be impactful.
The best ideas to scale are things you enjoy doing.
Always consider your value proposition. Don't expect others to consume if you wouldn't.
The old adage suggests never going into business with friends. Sometimes having partners can ease the burden and share the work, but choose carefully.
There is no substitute for a very strong foundation of values. It's easy to communicate and is a big part of your value proposition.
Resist the temptation to be everything to everyone. Aim small, miss small.
Don't expect to be successful if you aren't willing to put in the time. There really is no substitute for hard work.
Being your own boss always sounded glamorous. I would bet most of us believe that is the "ultimate freedom" and it's easy to understand why so many chase it. It's also easy to see why so many fail. The Internet has provided a new canvas to be painted upon that has changed the game. At no other time in our past has it been easier to reach potential customers. Most of us have side hobbies and/or interests that we take part in regularly which could provide the basis for a side-hustle.
But, at the same time, long hours, hard work with no security, guaranteed salary and benefits means that if you are going to attempt something, it will usually mean it needs to be done on the "side". And that isn't easy to commit to when we have lives, families and friends pulling on our time.
It's not glamorous and it's not always fun. I believe it will be more fun after I have retired from corporate life. At the same time, we have a great amount of pride in what we've created in a space that most would assume wouldn't be possible. As you can see from our numbers, they aren't staggering. But that doesn't mean they aren't impactful to us individually. For me, it certainly is.
There's nothing magical about our model. It could be used for nearly any hobby/interest for which there is a like-minded community. The size of that community, your work ethic, commitment and ability to deliver a value proposition to others is all that is needed for you to walk the same path.
….you just need to order a pizza!