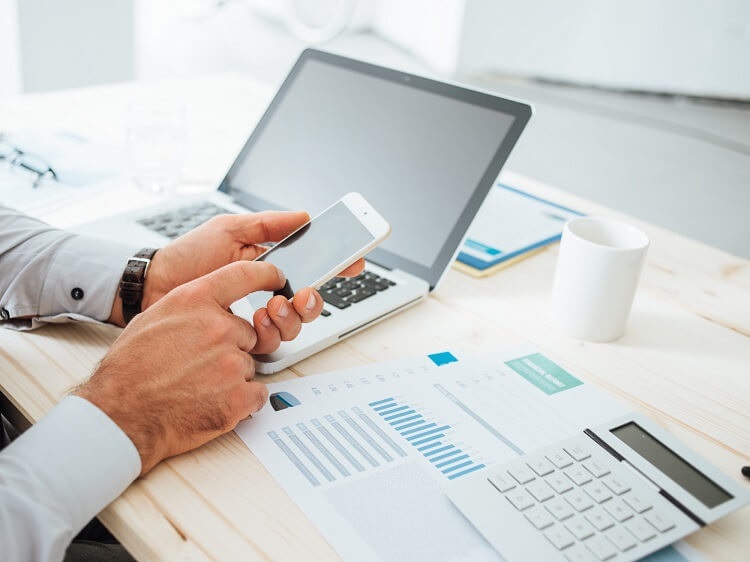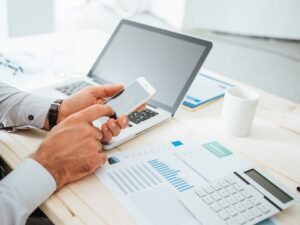 Here's our latest interview with a side hustler!
As you know, I love creating a side hustle as part of a fast-track path to financial independence because it can make a huge difference (see this financial calculator), enough to actually get you to FI in 10 years.
If you have a side hustle and would like to be interviewed, shoot me an email and we can talk over specifics.
Today we are talking to Todd from Invested Wallet.
This is an exciting interview because Todd has had multiple side hustles through the years.
As usual, my questions are in bold italics and his responses follow in black.
Here we go…
GENERAL OVERVIEW
How old are you (and spouse if applicable, plus how long you've been married)?
I'm currently 31 years old.
Not married, but engaged and currently planning a wedding next October. Exciting and a bit stressful at the same time!
Do you have kids/family (if so, how old are they)?
No kids yet, but we are planning to potentially have two kids in the near future.
What area of the country do you live in (and urban or rural)?
We live in an urban area in Pennsylvania, just over an hour from Philadelphia.
What is your side hustle?
I've been fortunate enough to have an amazing full-time job in marketing, where I work from home. The company is technically a start-up, but is profitable and works with some of the biggest companies in the world. It's really an exciting opportunity.
That said, I've always gravitated towards side hustles since graduating college back in 2010. I love the freedom of exploring my own entrepreneurial endeavors and making extra money. I'm a firm believer of many sources of income and their value for financial health as well. Although at the time, I never used the term or heard many people calling these extra gigs "Side hustles."
Currently I only have one active side hustle, which is running a blog. This takes some time and effort, but I'm currently pulling an extra $500 to $1,000+ (pending traffic, affiliates, etc) within my first year. I'm also open to doing marketing consulting, but right now I have primarily been working on the blog since 2018. But, I have dabbled in other side hustles, which I'm going to dive in a lot more below.
Is there anything else we should know about you?
Since I was young, I've always had a hustler's ambition or looking for ways to make money. When I was in middle school I used to sell Pokemon cards to kids in my classes. I think that entrepreneur mentality and interest stuck with me ever since.
While I've never worked for myself full-time yet, it is my goal to one day do that. I think my current blog has a great chance of that happening. I took more steps too, by creating an LLC and leveraging/learning Quickbooks to really make it all more legit. I used to be a bit intimidated and terrified to give it a go, but in 2018 I made the moves to get this rolling.
CREATION STAGE
Is this your first side hustle? If not, could you give us a bit of background on past efforts — both successes and failures?
The current blog I'm running as my side hustle is not my first. As I alluded in the previous question, I've been dabbling in side gigs since I graduated from college almost ten years ago.
And not all were super successful, but most did manage to bring me some money that I desperately needed in the past.
Here are a few I've done, with some successes and failures.
1. Music Blog: Back in Fall 2010, I started my first blog. Of course, I had no idea what I was doing, didn't know much about marketing yet, and really was doing it for fun. I saw it as a potential resume booster as well, because I was considering a career in the music industry. But about two years in, it started to do relatively well.
I was getting roughly 40-45k pageviews month, got free stuff from well-known record labels, free concert tickets, and started to make some money off sponsored posts from time to time. However, because I didn't know much about blogging I made plenty of mistakes. First, was building it on Blogger instead of WordPress. I also had no idea how to properly monetize it, so I certainly left years of potential side income behind. But I learned a lot about website creation and triggered my first education of the digital marketing world.
2. Company and domain naming: Not too long after I started the music blog, I got into a crowdsourcing company called CrowdSpring. At first it was mostly for graphic design projects where if the company picked you, you got paid whatever amount they were offering for the work. Could be a logo, page design, web layout, etc. I went to school for graphic design and thought this would be a good way to practice and maybe earn a few hundred bucks from time to time.
However, they started adding new projects with writing. These included people looking for new company names, taglines, or website domain names, etc. I always was pretty good at writing and thinking creatively, so I started testing it out. In a span of about 9 months, I made over $8,000! One project, paid out $2,000 and I won the best name.
But once the music blog took up my time and got offers for my other side hustle, I scaled back on this. For one, it was really challenging to think of great names and website names that were not taken or trademarked. Plus, there would be nearly a thousand entries per project, so the competition was getting fierce. And, I started to dislike the process and would feel like I was forcing myself to spend time on it.
3. Marketing and web consulting: This was one of my favorites for a few years and something I plan on getting more involved with in the near future. But this was my third side hustle! I was working in email marketing at the time and a friend's company needed some social media work. Since I was doing well with social for my music blog, they offered me the gig. The HR start-up paid me about $50-$75 a week, for just a handful of hours.
Then I was a marketing/web consultant for an e-commerce health company, was paid between $75-$100 per week (pending my hours). But this side hustle saved me, because 2.5 months after I started, I was laid off from my full-time job.
I reached out and they gave me 20 hours a week so I was able to make about $450/ per week and could keep some cash flowing. That also led to another 20 hour part time gig with a music start up, where I did marketing and blog consulting.
How did the idea of starting a side hustle begin?
I actually do not know what really triggered my interest in starting to side hustle. I think mostly how I thought about it was:
To help boost my experience on my resume
And to earn extra money
I wasn't exactly making great money out of college, even up to four years after I didn't make more than $36k/year. I had some student loan debt, car payment, and other living expenses, so I figured this could help me pay that down more.
How did you come up with the idea?
Blogging was mostly accidental, I thought it would be cool to have a website on my own, sharing my music tastes, and maybe using for my resume. I also had no idea how many blogs and music blogs there were when I started!
With CrowdSpring, it was mostly to find a way to practice my graphic design skills. I initially found the company my senior year of college when I really thought design was going to be my career. But when they added the company naming and domain creation to their platform, I thought it was interesting. I never imagined that I would be $8K+ from it.
Marketing and web consulting was more purposeful. Once I had a few years of experience and interest in marketing and websites under my belt, I knew it could be a great way to make some more money. So I put that idea out there with friends or colleagues in case anything ever came up.
What made you think this particular idea could be profitable?
The music blog I never thought it purely from a money standpoint at first. I was looking more for a resume booster and something cool I could say was mine.
With the company naming, I thought I could have a shot to make some money. But never anticipated the results. But my goal was to make money because the minimum project was $200 and many had $500-$2000 payouts. For an hour or two of work, that money is pretty solid. I had a bit of a get-rich-quick mentality back then, which I learned does not really exist. So I thought I could sweep up and win a lot, but it was more work than I realized.
Marketing and web consulting I knew could be lucrative. Two people I knew from college were doing that on the side making a few grand extra a month. One of which went completely full-time, so I knew the money was there.
I also know that not every business can afford to hire full-time employees for the work. As long as I could prove my value, I was sure I could find some businesses to work with.
What were the early days like — getting your side hustle off the ground, making your first dollar, etc.?
The music blog was purely accidental when it came to making any money. I originally tried to monetize with Adsense, but the ads didn't look great and really brought in very little money. At this time, I never knew or heard much about affiliate marketing.
Luckily, a well-known media company reached out about doing some sponsored posts for artists they worked with. That's really where any money came from.
For company naming, I had to really learn a process and develop an organizational way to trigger great naming ideas. I didn't expect it to be as hard when I first started, but I became addicted to the process once I won my first $350 project for 1.5 hours of work.
And for marketing and consulting, that took some time to generate opportunities. I really had to network with my friends and colleagues, as well as learning about companies online that I could reach out too.
Many initial conversations didn't go far, but it helped me learn how to speak and sell myself the right way. When I wanted to start pursuing this, from what I recall, it took about 9 months before I got to do some social media marketing consulting.
BUILDING STAGE
What did you do to grow your side hustle? Were there any specific actions that resulted in major breakthroughs?
For the music blog, it was a learning experience to really figure out digital marketing and growing a brand. I really focused on social media, because it was a great way to connect with artists and record labels. It's really how I grew the website, because my SEO was bad.
Doing this overtime also led to brands and PR people finding my site. When I last looked at my email for example for that site, I had over 65k emails and music submissions!
For company naming, I really had to figure out a process with coming up with names. Many who submitted would just think of something on the fly and submit like 20 entries.
That's what you call "throwing a dart in the dark," hoping to hit the bullseye. You might, but the odds are stacked against you. Once I figured out my process, I stuck to it and I credit that for being able to generate $8k+.
To get marketing and consulting gigs, really came down to networking and showing my knowledge. I stayed very active with friends and colleagues so I'd be in their minds if an opportunity they knew came up. Networking is such a huge piece to driving success for anything career or side hustle.
What sort of time commitment did your side hustle require while becoming established?
The music blog took almost two years and numerous hours every week to really become more known in the space. As well as getting it to 40-45k pageviews a month.
Blogging is a tough category that takes time. Even now as I know digital marketing so well, it's still taking time for my current blog to grow.
The other two (company naming and consulting), there wasn't much to establish. It was more about getting in with the platform or company and delivering great work. The time constraints were more on me for what I was able to do on the side.
Where did you find the time to work on it?
All my side hustles happen after my 9-5 jobs and sometimes on weekends. Typically would spend 2-3 hours after work and maybe a Saturday or Sunday for 4-6 hours.
You shouldn't side hustle yourself to the point of mental and physical exhaustion, but you have to put in some work to make whatever it is you are doing a success.
Were you the only one involved or did others help out?
For all my side hustles, I was the main person to get it going and do the work. Of course with the blogs, I'd occasionally have some guest writers.
As much as I love being social and working with others, I wanted to truly drive everything in these side hustles whether failures or success.
I knew I could learn a lot from these experiences, but ultimately I wanted to control my results without relying on others.
RESULTS
Can you give us specifics on what you earn with your side hustle?
The music blog, in the 6+ years I had it, probably only made around $600-800. As I said, I never really tried to monetize it nor did I really know how. Towards the end, I was barely working on it. But I got a lot of free stuff an access to awesome music.
For company naming, as I mentioned I made over $8000 in a span of 9 months when I worked on it. This was of course before taxes, but not a bad chunk of change for coming up with names and website names.
And marketing and web consulting is where I made the most. I'd have to truly look back at all my tax papers and pay stubs to get the exact numbers, but I have a good estimate in my head. I'm combining all the ones I did here, which spanned 2012-2016. It would be roughly around $30,000. Again, before taxes.
Lastly, I'll include my current blog that I'm working on. The first six months I made $0, but the last six months I've made almost $4,000. I'm pretty excited about this and I can see this only going to grow in year two of the blog.
For the first three side hustle areas, my costs were extremely low. My first blog was on Blogger, which was extremely cheap, it was like $10 a year to renew the domain.
The company naming and marketing/web consulting cost me nothing. I already had a laptop and there were no costs to me to get started. If you want to get technical, you could say paying for internet at my apartment would be a cost, which was around $50/month.
However, the current blog has cost me the most so far. Mostly because I got an LLC, pay for Quickbooks, and run some marketing campaigns. Yet, for starting it as a business, it's still quite cheap. The goal is to funnel any revenue back into the blog to take it to that next level.
What impact has this extra income had on your finances?
Most of the income I generated in the early stage was to make some extra cash to pay off bills and debt. Essentially to have a bit more financial cushion since my full-time job wasn't paying all that great.
When I started the marketing consulting, especially more when I lost my job, that side hustle helped me bring in income while I was looking for a new career.
While I would have loved to be able to save or invest all that previous side hustle income, it was not the case.
However, once my current blog starts generating more consistent money, this can either be the catalyst to saving 100% of my full-time income, or can help me boost my savings and investments further.
What went well in this process?
Generally, for being a noob in most of my first side hustles, I've been fortunate that they went quite well. I was paid on time, I learned a lot, and I had a lot of fun for the most part doing the work.
While the consulting for example brought some great income, I found the education and the reward of making money through my own endeavors exciting.
What could have gone better?
There is actually not much I can say for this question. While I could say I wish results came faster or I could have worked harder, I think the way everything fell into place was purposeful and served me well for my current knowledge.
What do you wish you would have done differently?
Honestly, the only side hustle I wish I did a bit differently was the music blog. While 2010 wasn't the first year of blogs, it was still a great time to get started.
But, I was intimidated by the thought of WordPress, I didn't have a great website name, and I never valued it as a place I could monetize well until a few years in.
Has it been worth it? Why or why not?
Completely worth it! Over the years of different side hustles, I've learned a ton about marketing, business, and technology that was beneficial to my current career.
At the time there was some learning curves and I wasn't making huge money, but it all was valuable.
From the financial standpoint, these side hustles kept income coming in even during the rough period of a layoff. This helped weather against wondering how I was going to pay bills, buy groceries, etc.
What are your future plans for your side hustle?
As I've mentioned, the music blog and company naming are dead side hustles for me. I lost the passion and realized it wasn't worth my time at this current stage of my life.
That said, the personal finance and investing blog I run has been my main side hustle focus. I've had three goals or "stages" for this blog:
Generate enough monthly income to cover all my expenses each month
Have the blog generates a potential full-time income (that can be defined differently for many people, but mine is to hit at least $45k+ per year)
Lastly, sell the blog for six-figures (low or high six-figures)
The marketing and consulting has been pushed aside a bit over the years, but I've added that to my blog for people to work with me. Eventually, I'll be promoting myself more to get opportunities, but the blog is so time-consuming and where my main focus is right now.
What advice do you have for ESI Money readers who may be thinking about creating their own side hustle?
Just get started if you have a passion or interest in doing something. I never want to look back and regret never trying and not knowing what could have been. So many side hustle stories end up being successful endeavors that changed peoples lives.
Of course, your side hustle can fail too. But that can be the best learning experience you may never have realized you needed! Nothing will be perfect from day one, but the knowledge you gain makes it worth it.
So don't worry if you aren't sure where to start, afraid of failing, etc. No matter what happens, your side hustle can create amazing opportunities and insights.