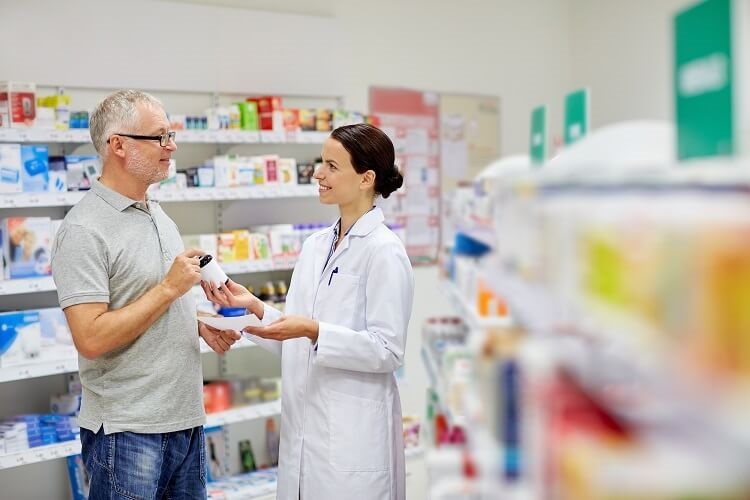 Today we have our latest interview with a reader who has grown their income to at least $100,000 annually.
If you're interested in participating in this series, please drop me a note.
This interview took place in April.
My questions are in bold italics and their responses follow in black.
Let's get started…
Tell us a bit about yourself.
I am married with two kids living in a beach town on the west coast of Florida.
I am 35 and my husband is 39. We have been together 13 years, married for 6.
We have a 6 year old daughter who has a sweet, cheerful and (mostly) obedient disposition, and a 3 year old son who is wildly affectionate, but also fiercely determined to test boundaries I didn't know needed to be established.
I approached the subject of having a third child with my kind, gentle, and patient husband who without hesitating responded that I would need to find a new husband.
Kindergarten is on the horizon for my little guy and I can't imagine what I will do on my days home without someone to care for, until that is, I have my alone time every other Friday for four blissful hours. Then I am reminded that having children is what taught me how much I love alone time.
What do you do for a living?
I am a pharmacy manager at a regional grocery retail chain and my husband is a land surveyor for a local company.
I imagine everyone more or less knows the role of a pharmacist, but a land surveyor for those who may be unaware looks like they are taking pictures from a tripod on the side of the road. In reality they are doing work that is much more complex than that. It involves a daily use of mathematical calculations from trigonometry, calculus, algebra, and geometry with the help of devices I can never quite remember the name of. My husband has been trying to help me understand for years, but I think I would have to shadow him on the job to truly understand.
I am inside an air-conditioned building all day long and have a fixed schedule to the point where I could tell you whether I am working any given day in 2025. I work 7 out of 14 days, including every other weekend. This allows me a 3-day weekend every other weekend and days off during the week where I am able to fantasize that my true career is chauffeuring children to and fro and packing beautiful healthy organic lunches that my children happily devour.
Reality hits as I avoid the car drop-off line for fear they would see the toys, empty Ziploc bags, and random litterings on any given day and alternating peanut butter and jelly or turkey sandwiches haphazardly packed to avoid anyone being late. I tell myself the cost is worth it as I empty the uneaten celery, carrots, and strawberries into the garbage can trying not to calculate the true cost of wasted food.
My husband on the other hand rises before the sun and spends most of the day outside driving to different job sites and fielding phone calls and emails from his work crews and contractors, only able to give rough estimates of when his day will be done.
We manage family dinners about 3 times a week, even if it means keeping dinner warm and using all my creative energies to keep the kids occupied until he kicks the dirt off his work boots and grabs a plate. Both of our careers involve answering to a supervisor, carrying out the mission statement of our respective companies, and managing employees entrusted to our supervision.
The common ground between our careers is that we are both constantly striving to maintain good relations with employees while providing great service to our customers and trying to stay in a productive workflow despite constant interruptions.
You could sum it up by saying the most important question we are always trying to answer is how best to love and serve others. That's what life is all about whether it's your family or your workplace.
How much do you earn annually?
We earned a combined income of $221,000 for 2021.
Below is a history of only my income for 2021 and years prior that I have available.
2015 and 2018 are lower because I took unpaid maternity leave for 6 or 12 weeks.
2021: $150,882
2020: $139,686
2019: $127,817
2018: $119,673
2017: $128,319
2016: $121,745
2015: $108,841
How does this amount break down (salary, bonuses, etc.)?
I am salaried and earned $140,000 base compensation 2021.
I earned about $10,000 extra in 2021 due to a few days overtime and some built in bonuses.
Total in bonus payouts was approximately $7,000.
Performance evaluations are done yearly and there is a corresponding raise associated with your rating. The performance evaluations are standardized and as manager my pharmacy's key performance metric indicators are the primary determination for my score in each category.
I believe I have received a 2% raise every year, which is on par with most of my coworkers in the company. The company has a pay structure with a minimum rate and maximum rate depending on your specific role and location. I don't believe there is much room for negotiation, but I have never attempted it. I am about $4,000 away from the annual maximum for my current position.
My husband is hourly and works anywhere from 50-60 hours per week. He received about $2000 in bonuses in 2021. He started with his company in 2009 at $10/hour. He is currently at $28/hour. He recently graduated with a degree in his field, but still has to sit for the licensing exam. Once he is fully licensed, he will receive a raise or have room to negotiate a raise.
Do you receive any additional compensation/benefits from your employer (401k match, stock options, etc)?
I have a 401k match of 100% up to a maximum of $750 per year. I currently contribute 7% to the 401k plan.
In previous years when I elected to contribute a higher amount, I was sent a refund check in March of the following year saying that I over contributed. The explanation I received was that it was structured that way because I am considered a highly compensated executive with an unfair advantage or something like that. It was a high-minded financial explanation that I still don't fully understand.
I haven't yet developed the self-discipline to take that check and contribute it to whatever type of IRA account I am eligible for with my income level. So instead I decreased to the maximum amount to shelter from taxes and receive only a small refund check at the end of year.
I am also given a certain percentage of company stock once per fiscal year. The board of directors determines the percent yearly dependent on company earnings. The percent they choose is multiplied by your earnings for that calendar year. I was given $12,450 in stock for 2021. The yearly percent is typically 8.
The stock given by the company is only eligible to be sold upon leaving the company. It is a company that historically has consistently performed well and is still employee owned with no plans of opening to the public any time soon. I just experienced my first stock split, which I'm told is something to be excited about. I still own the same dollar amount of stock, but it is equivalent to a higher number of shares now. I'm not certain why this is a celebratory event, but I'm grateful to have this benefit.
I also have 5 weeks of vacation yearly after 7 years with the company. The vacation time certainly makes it difficult to consider the idea of jumping ship for a new chain.
My husband contributes to a Roth 401k through his company. They also have a deferred compensation program he is eligible for. The company contributes a predetermined amount for eligible employees and invests it for you. After 5 years time, the employee is able to withdraw funds or keep them in the account to be reinvested.
How long have you been working?
I have been continuously earning a W2 taxable income since 16 years old. Prior to that I babysat regularly and mowed lawns for neighbors.
Before beginning in pharmacy, I worked in the makeup department at Walgreens, cashiered at Best Buy, and was a summer counselor.
I worked as a pharmacy intern during all four years of pharmacy school.
As the youngest child of 4 girls and two parents who worked full time outside the home, I always had a laundry list of chores I was responsible for. Looking back I see this really helped me to understand division of labor, time management, and accountability. My mother taught me that perfect is the enemy of good.
How long have you earned at least six figures?
I obtained my pharmacist license in July 2013 and have earned over 6 figures every year since 2014.
It's been a very financially rewarding career as I've been able to reach 6 figures each year even with 2 unpaid maternity leaves.
What have been the key steps you have taken that have allowed you to earn this level of income?
Higher education has proven to be the turning point of my life.
I was on a swim team when I was younger. I was able to see the lives of my peers when invited over to their homes which I discovered were much different than mine.
We had mud brown colored industrial style carpet flooring, wood paneled walls carried over from the 80's, drop tile ceilings I had only otherwise seen in classroom and commercial buildings, plants in the yard at varying stages of decay, innumerable broken items that we found innovative ways to work around or do without but accumulated, nonetheless. By the age of 9 I stopped inviting well-to-do friends over due to an unidentifiable difference I knew was there, but didn't yet have the vocabulary to express.
I was more comfortable speaking with the low level drug dealer who was my next door neighbor than I was inside the walls of a clean, well cared for, nicely manicured house where parents spoke in soft tones and cabinets were full of foods that you didn't need to use your creative resources to concoct something edible; where siblings weren't constantly competing with each other to be noticed. My young impressionable mind attributed these differences to the financial status of our respective families.
Fast forward to college graduation celebration dinner with my best friend and her conservative, religious family. My mother shared how proud she was that I had proven the high school guidance counselor wrong. The one who told her I would be lucky if I managed to graduate high school at all because I was making such poor choices at the time.
I majored in biology and minored in chemistry, psychology, and religion. I was fascinated by the psychology and sociology fields. From minoring in psychology, I understood the dysfunction in my family of origin. While it seemed my classmates were learning by flashcards, I was learning to identify mental disorders by calling to mind family members or neighbors who exhibited the distinct characteristics of the disease; some becoming caricatures of their most severe traits and others depicted as a realistic portrait.
We also learned about positive psychological traits I could work towards enhancing in myself, such as intrinsic motivation, self-esteem, and reaching to the top of Maslow's hierarchy of needs. This helped me to believe I could change the trajectory of my life and identify and change unhelpful thought patterns.
While I thought of this as a fascinating career, my ever practical mother advised me there was no money to be found in it. Faced with the reality that I would soon be responsible for paying back the student loans I had taken out, I used the Bureau of Labor Statistics website to research various careers and salaries. I've since learned that I can utilize my love of psychology and listening to people's stories in the financially rewarding profession of being a pharmacist.
Once I was in pharmacy school, I never truly entertained the idea of positions that started at less than 6 figures. I started in retail pharmacy and never looked back. I never pursued a residency because the thought of delaying repayment of my student loans only to have them collect even more interest was too daunting.
Which of the following career advancing strategies did you employ (if any) and which were most effective: A. Doing well within your current company and being promoted. B. Jumping around from company to company always seeking a higher salary & responsibility. C. Entirely changing your career path from a lower earning field to a higher earning field (going back to school, etc)?
The two strategies that have led to higher income are both A and C.
I have been with the same company for 7 years. I began my career with a different company, but left for this current position at the recommendation of a friend. I took a pay cut to do so and am forever grateful as I find the company's culture to be much more in line with my own personal set of values.
The first company I worked at, I was very quickly promoted to manager. I wasn't really striving towards it and didn't truly understand the responsibility that would accompany the new title. Manager and the pay raise was offered to me and I was too foolish, and intimidated by my boss to say no. I said yes and assumed I would grow into it.
Finally after 8 years in this role, I can understand the potential he saw in me. Every day at work for my entire career, I have looked for problems to solve and have done my absolute best to leave the workplace more organized and problem-free than it was when I came in.
What are you doing now to keep your income growing?
Presently I am in what I would call maintenance mode for my career to be able to sustain my station in the workplace for quite a few more years. My personal ambition has subsided, and I am content in my current position.
My supervisor sends emails and text messages late into the nights and on weekends. I rather appreciate the ability to leave work both mentally and physically when I lock the pharmacy gates at the end of the day. I don't think at higher levels I would be able to turn access to work completely off to allow me to be so fully present for my family.
I am mainly interested in growing some passive income streams, which I hope to work towards once my little guy is in kindergarten.
My husband's career is where the potential change in income lies. He has thought of opening his own surveying company, which would be an exciting but stressful endeavor. I have seen from this blog alone what is possible when a person has the courage to leave the safety of a predictable paycheck and start their own company.
What are your future career plans?
I try to be content in whatever circumstance I am in. I believe I can happily continue along in my current position for at least 15-20 years.
Some days working with the general public in a retail setting does feel as though it ages you in dog years. I have entertained the idea of retiring into a second career at a much later date. I absolutely love the idea of being a working retiree in a national park setting. This will have to stay on the back burner until the kid's college is all paid for.
Quite honestly I spend much more time cultivating hobbies I hope to turn into core pursuits to make me a happy retiree. Can I create a passive income stream training for a sprint triathlon or advising people on the best qualities of all the beaches in the area?
Future financial plans include that whatever careers bring we spend less than we make, tithe to our church, save for our future, and give generously to those in need.
Have you been able to turn your income into a decent net worth (what is your net worth)?
401k #1: $61,885
401k #2: $96,931
Company Stock: $65,695
Roth 401k: $70,000
Joint Savings: $20,000
Deferred Comp: $15,000
Student Loan: $73,564
According to my calculations our current net worth stands at $255,947.
When my student loans are paid off in a few years, we plan to allocate most of that money to savings.
I'm certain there are individuals who would have been much more effective at reaching a higher net worth by now. But knowing where I've come from, I'm content with where I'm at and hopeful for what the future holds.
Why or why not?
The best financial choice I have ever made in terms of preparing for retirement was to start saving in a 401k as soon as I was eligible to obtain the full company match. That 401 k has more than doubled in the 7 years since I left that company and have not contributed to it since leaving.
All the student loan debt is mine. My husband was able to obtain a scholarship through professional organizations and graduated debt free. He graduated much later than I did and that was a huge benefit of gaining some wisdom before completing a college level degree and watching me take longer than expected to pay back student loans despite a high income.
Although I think I would still incur all that debt knowing the opportunities that lie with the options with my degree and the friends I would make along the way. If I could find a way to take college classes for free, I would probably pursue this as a hobby.
The only other wise financial choice we have made was to respond to our pastor's sermon on Malachi 3:10 and begin tithing to church. We led morally bankrupt lives for much of our young lives. But once we started living by His rules, we have truly seen the floodgates open.
Relatively soon after beginning my career, I realized I didn't know what to do with all the money I was earning. This led me to the book The Millionaire Next Door. I realized everything I thought about wealth was wrong.
My husband and I are trying to break multiple unhealthy family cycles. It sounds quite silly now, but I never fully realized that financial values are internalized from what your parents model. I would classify both of my parents as free-spenders. From this book and others that followed I began to try to change my paradigm about financial values.
I have a lot of room for growth in terms of delayed gratification and financial self discipline. I am still vulnerable to the psychological tactics under the bright lights of Target. So, much like an addict, I identify triggers and do my best to manage them or avoid them altogether.
One of the gifts the pandemic has given me is a love of outdoor and (mostly) free activities. I really admire people who answer that saving is their strongest point between ESI and strive to continue to work towards saving becoming a more natural habit for our family.
Like other interviewees have lamented, professional high income families will be heavily taxed. Percentage wise, that is by far our biggest expenditure each year.
My biggest financial regret currently is not buying a house before the market soared from the pandemic. We absolutely love the area we live in and would not consider moving due to family and childcare. Housing prices in our area increased by 21% in 2021 and 24% in 2022 thus far. The median home price is now $470,000.
We really would love to buy, but don't want to have buyers remorse for years if we bought at the peak of the market.
When I was 19, I was included on the notice of foreclosure my mother received. My mother experienced a bit of difficulty renting places after this. It significantly impacted my view of seeing a house as an opportunity to build wealth.
In terms of carrying a mortgage, I have always thought of the worst case scenario what if situations. I now understand we would have been prudent to take a risk and purchase at the bottom. As they say, hindsight is 2020.
Do any of you financially wise readers have speculations about what the future holds for Florida real estate?
What advice do you have for people wanting to grow their incomes?
Lead and live with integrity. The moments you break your moral code will come back to haunt you.
Be a problem solver. In corporations, bringing solutions and not simply pointing out problems will get you noticed by your superiors.
Have a positive attitude. As a leader, your attitude is infectious. If I don't embrace corporate directives, there's no chance that my team will.
Develop emotional intelligence. This is such an important skill for all aspects of life. In terms of the workplace, if I ranked all my bosses in order from favorite to least favorite, I would be willing to bet that their emotional intelligence level corresponds to that ranking order as well.
Depending on your place of work, I would also add talk less, work more. I see a lot of coworkers dwell on situations that offended them in some way. My pastor says that hurting people hurt people. I find that when you work with the public, or more likely any people at all, if you let things roll off your back it saves both time and mental energy.
Of course people are going to offend you, but eventually people move, are promoted, change insurance companies, or are no longer associated with you. Some days I need this to be on repeat in my own head. The perfect way to phrase this is to forgive others as you have been forgiven.
Questions
1. How do you select your 401k elections?
I currently allocate 100% to State Street S&P MidCap Index. When I selected the fund to invest with, I selected the fund with the highest10-year return out of all the options. I think this is a low cost index fund, which is what I read all you smart people on this blog recommending. I could also select to invest a percentage to multiple accounts. Other options include:
Baird Aggregate Bond Fund
T Rowe Price Value Fund I Class
State Street S&P 500 Index Fund
T Rowe Price Blue Chip Growth T4 Class
DFA US Small Cap I
American EuroPacific Growth R6
State Street Conservative Strateg Bal
State Street Moderate Strateg Bal
State Street Aggressive Strateg Bal.
2. What options do I have in terms of tax sheltered retirement accounts since my 401k maxes me out at quite a lower percentage than I would prefer?
3. Regarding purchasing a first home; would you wait for a dip in the market or buy a home you believe you would or could live in until the next peak?
4. I love the book Atomic Habits and have had success with building on other keystone habits in my life. What is your best financial keystone habit?