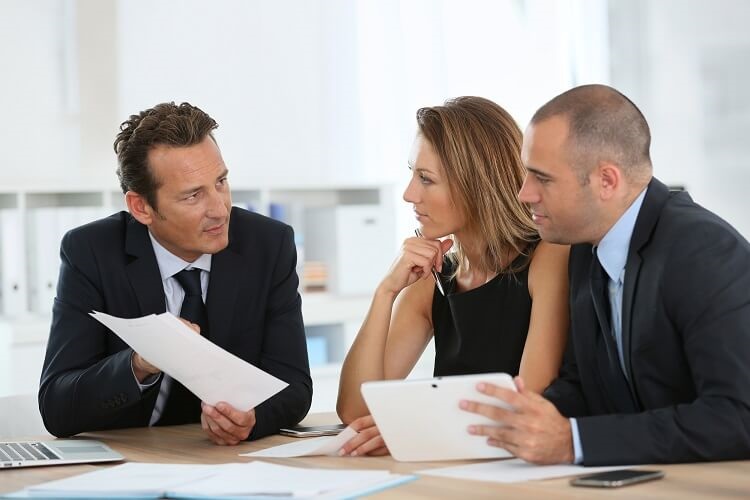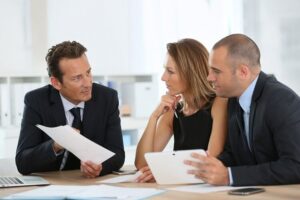 Today we have our latest interview with a reader who has grown their income to at least $100,000 annually.
If you're interested in participating in this series, please drop me a note.
This interview took place in November.
My questions are in bold italics and their responses follow in black.
Let's get started…
Tell us a bit about yourself (age, marital status, kids, where you live, etc.)
I'm 33 years old and have been married for 5 years to my college girlfriend. We have been together for 10 years.
My wife is 30 years old. She is the inspiration to everything I hope to accomplish throughout my life.
We do not have any children yet but we are expecting our first child this April!
I live in a city in the Midwest.
I have lived across the country in several different cities but was born and raised in the Midwest and am happy to be back for what seems like the long haul.
What do you do for a living?
I am the VP of National Sales for an energy consulting firm.
How much do you earn annually?
My net take home pay is around $170k.
How does this amount break down (salary, bonuses, etc.)?
$110k base salary
$50k residual commission
$10k bonus
Do you receive any additional compensation/benefits from your employer (401k match, stock options, etc)?
My company provides a 7.5% 401k match on my entire annual income.
I work for a private company so there are not stock options but there has been recent discussions about me receiving the opportunity to buy into equity of the company.
How long have you been working?
I have been working full-time for 10 years but have been working professionally since I was 15 years old.
My first consistent paid job was as a catering server at 15 years old. From that point on I had at least 2 part-time jobs at all times ranging from Best Buy to cleaning houses until I graduated college.
I find work not only financially rewarding, but an exciting challenge to master new skills and fields. I started my full-time professional career the day I graduated college. The morning I received my diploma I flew to the Teas for my first day of work in the afternoon.
How long have you earned at least six figures?
I have earned six figures for 3 years, since I was 30 years old.
What have been the key steps you have taken that have allowed you to earn this level of income?
I first went to work for a non-profit organization that not only had a mission I strongly believed in, but also set up a program where they would pay for me to get my MBA. The deal was that I would work for their company for four years and they would pay for me to earn my MBA during the last two years of my contract.
I knew that I was going to be making less than I could in the short-term which was the sacrifice so I could leverage significant skill and educational growth for higher salaries for years to come. I graduated with over $40,000 in undergraduate student loan debt so having an opportunity to earn my MBA without additional debt was key.
Moving to a new company is absolutely the best way to grow your salary year over year. However, my advice is to find a career that allows you to either own a part of your company or where you can make your income via commissions.
The idea of a salary only job not only has a solid cap, but it allows someone else to set your net worth. Working somewhere that allows you to tie a portion of your income to commissions enables you the ability to make as much money as you can. This is how I have risen my income quickly without having any clear end in sight.
2010- $33k (Company 1- a non-profit organization that was also paying for me to get my MBA.)
2011- $35k (Annual Raise)
2012- $45k (Promotion from Associate Director to Senior Director)
2013- $55k (Moved from one city to another to takeover an underperforming region in the company)
2014- $35k (Company 2- A small memorabilia startup that had significant potential upside. This ended up being a poor financial decision but I learned so much about running a business from the ground up that could not be simulated without the experience.)
2015- $86k (Company 3- I was recruited to another non-profit to handle their fundraising)
2016- $90k (Annual Raise)
2017- $105k (Company 4- Went into the for-profit world with my current company. This was where I have been able to fully leverage my experience and MBA education.)
2018-$130k (Annual raise along with increased residual commissions.)
2019-$140k (Annual raise along with increased residual commissions.)
2020-$170k (Annual raise along with increased residual commissions.)
Which of the following career advancing strategies did you employ (if any) and which were most effective: a. Doing well within your current company and being promoted. b. Jumping around from company to company always seeking a higher salary & responsibility. c. Entirely changing your career path from a lower earning field to a higher earning field (going back to school, etc)?
I have employed all three of strategies at different times in my career and think that is the key to success.
As I've mentioned before, you are almost always going to see the largest leap in your career by moving to a new company. However, I started my career at a non-profit while simultaneously earning an advanced degree. From the beginning I knew I was going to have to move into a new career path to become a higher earner.
While, this seems like a winning strategy and it did work out for me, you must balance the increased pay in tandem with finding a field you truly enjoy.
The final piece of the puzzle is doing well within your current company. If you are not doing well enough within your current company to ever receive a promotion you cannot expect other employers to seek you out for better career opportunities. Most career paths are a mixture of all of these to reach optimum payment.
Find a career path you enjoy that pays you a good wage.
Work hard, make solid connections growing your network.
Happily, take on extra work to separate yourself at your current company and earn promotions whenever possible.
Look throughout your network for new career opportunities outside of your own company.
What are you doing now to keep your income growing?
My plan is to simply repeating everything in the above section. The key to continuously grow your income is to never become satisfied. Specifically, for my current career I am working on developing more commission opportunities by growing my network and delivering exceptional customer service.
It is true that you never know what's behind the next door. The larger network and the more people you meet, the better the chance you have of finding the perfect career. I'm also looking into leveraging my success into partial ownership stake in my current company.
Having a high paying job is great, but owning a piece of ownership is key. There are only so many hours a day you can work so you want to position yourself to make money while you are sleeping or even better, vacationing. Owning a company not only provides you income round the clock, it provides you with consistent cash flow and hopefully a large payout after you move to another company.
The third bucket of income growth comes from side hustles. I'm working on a few side businesses and freelancing opportunities outside of my current full-time career.
This has multiple benefits outside of just increasing your direct income for the year. Starting a new business or freelancing is a great way to increase your network which can lead to new opportunities. Furthermore, when you are working on a side hustle you can sink your teeth into work you truly love that your current career may not provide. Your full-time job needs to keep a roof over your head and hopefully much more, but your side hustle can be something you love.
What are your future career plans?
Right now I am working on automating my current career along with my first side hustle as much as possible. There are only so many hours in the day so the more hours I can create for new income opportunities the better. I'm still at the point of my career of volunteering for anything possible within my company to continue rising to new positions.
Furthermore, I'm keeping my network strong and active. I am not actively looking for a new position but truly believe most jobs are offered to people within their own network before it is even publicized to the public. Even the jobs that are posted online rarely don't already have the idea of someone attached to them. Keeping your head down and working hard will help with your current career, but you will never know what careers fly right over your head while you are waiting.
Have you been able to turn your income into a decent net worth (what is your net worth)?
I have been able to turn my income into a decent net worth north of $500,000.
The last three years my net worth has increased by an average of 75%. While this certainly has received a bump due to the amazing stock market run we have had the past few years it obviously isn't the only piece.
Being a DINK (double income no kid) household where my wife also makes a six-figure salary has been crucial.
However, something that sounds cliché but I believe has been crucial to our success, is to avoid the lifestyle creep. While our income has grown significantly we have made sure to stick to a solid budget. We built a comfortable lifestyle 3 years ago and when we receive raises or higher commission, we simply save more.
We allocate 25% of our increased income to go towards lifestyle increases, but the remaining 75% goes toward net worth growth through a number of investment vehicles. We have real estate, individual securities, annuities and some peer to peer investing to keep our portfolio diversified.
I don't want to get too into tax codes, but maximizing your 401k's/403b's, IRA's, 529's and any other tax sheltered accounts is crucial to net worth growth. Contributions to 401k's can have an additional 25% – 40% return by simply not having to pay income tax initially.
Slow and steady will definitely win the race when it comes to net worth. The old adage that the first million is the hardest is no more prevalent than in net worth evaluation.
What advice do you have for people wanting to grow their incomes?
I would have the same advice for growing income as I would for growing net worth.
Set a clear and measurable goal and then make a list of what you are willing to give up to achieve these goals.
Nothing is going to come for free, so whether it is your time with friends, cooking, running, or watching tv you will have to move something out of your daily habits to make room for work and side hustles.
Clear goals are very helpful, but you must commit to measuring those goals and being honest with yourself during the evaluation period.
Trust yourself throughout the process, most people do not accomplish what they think they want simply because they don't want it bad enough. I am a true believer that if you are willing to sacrifice, you can accomplish anything.