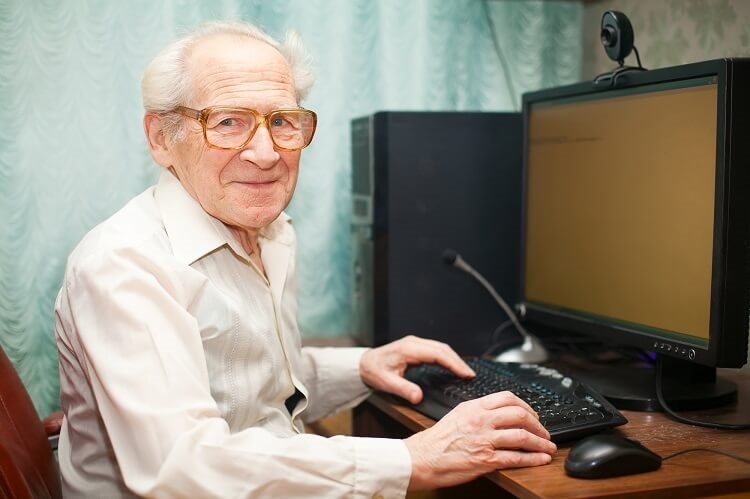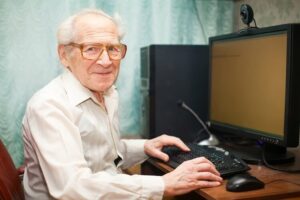 Today we're continuing my review of the book The New Retirementality: Planning Your Life and Living Your Dreams…at Any Age You Want.
I'm sharing sections of the book as well my thoughts on what it says.
We've already covered Retirement Failure and What Makes a Successful Retirement and More Retirement Failure and What You'll Do with Your Retirement Life in this series, so you may want to read those posts if you missed them and want to catch up on the book.
Today we have a bit more on addressing what you'll do with your time in retirement — something I call the "life" side of retirement (as opposed to the money side which gets a lot more attention).
Plus we'll discuss the book's thoughts on working in retirement…something that I initially discounted but now see as vital (and some may see as controversial — how can someone "work" in "retirement"? LOL.)
With that said, let's get started…
Life More Important than Money?
We jump right in today with these thoughts:
I have come to the conclusion that more retirements will fail for non financial reasons than for financial reasons. – Michael Stein, The Prosperous Retirement
Don't think about retiring from something but instead to something. This thought has surfaced in my research as a hallmark of successful lives in retirement versus those that fail. Those who fail are thinking of retiring from something but have no clear vision of where they want to go—and end up being aimless. I've heard from scores of people who thought they wanted a life of complete ease but instead got a life of boredom. Creating a vision of what you want the rest of your life to look like is a critical part of developing your New Retirementality.
My take:
I think Michael Stein is correct. Not because the life side is harder to plan for but because almost everyone (if not everyone) plans for/focuses on the money side of retirement. And while there aren't stats on this that I know of, I bet way less than half of people give anywhere near the same kind of time/effort in planning the life side of retirement.
If you hate your job so much that you must leave, a different job is probably the better solution. Running away to retirement seldom works and could end up creating a worse situation.
That said, it was a terrible job (actually a terrible boss, more specifically) that got me thinking about retiring. That and the fact that we now lived in an amazing state with lots of natural beauty. So as with all things, YMMV. Haha.
I don't know if you need a "vision" for your retirement unless he means you need an idea of what you'll do with your time (which I think is what is needed). A "vision" sounds like some sort of strategic document. LOL.
Working in Retirement
Now we move into the book's thoughts on working in retirement.
Short story: the author likes the idea of working when you retire. In fact, he thinks it's mandatory.
I know! The scandal!!!!!
Let's begin with some information on people working in retirement:
Research from Rand points to the fact that people are choosing to work in retirement:
13.6% transition to part-time work
16.9% leave the workforce and subsequently reenter
25.7% remain in full- of part-time jobs past age 70
First of all, let me address the elephant in the room (at least for some people). "Working" in "retirement" is a thing. If the retirement police want to throw a fit about that, go ahead. Hahahaha.
Second, that's a good portion of people who continue to work. Not sure if it counts side hustles/businesses…my guess is that it doesn't.
The book continues with thoughts on working in retirement as follows:
According to the 2017/2018 Global Benefits Attitudes Survey, more than one third of all U.S. workers expect to retire at 70 or higher. According to a Gallup poll, 74% of those polled planned to continue working either full or part-time, and a majority of those respondents were working because they chose to, not because they had to.
The bottom line is that the retirement pitch for the last generation has headlined the benefits of leisure, but those who enter into it full time are finding that leisure alone cannot deliver the life satisfaction they seek. The exclusively leisure-life retirement is a mirage, a message I have been broadcasting for the past two decades. Individuals migrating from full-time contributors to full-time consumers cannot help but feel the existential shock to their systems. Self-indulgence is balanced by service, relationship building, and exercise of aptitudes, it becomes a completely different story—with a much happier ending.
The point here is that work, or work-like activities like volunteering, offer some benefits that ADD to retirement. Work isn't simply an unpleasant task that retirees do because they have to for the money.
What exactly do they offer? I'm so glad you asked!
From the book:
For good reason, over the past several years we've primarily been focused on the financial challenges surrounding retirement. What we hear far less about are the non financial retirement challenges that people face:
Sense of identity loss. You were Dr. Jones for 40 years. Who are you now?
Social/Relationship challenges. What if you actually enjoyed the people you were working with or calling on?
Change/Reduction in mental stimulation. Can sudoku really fit the bill?
Psychological issues around not getting a paycheck. Inflation can quickly make you paranoid about going to a movie.
Extra time to fill in the day. Are you wandering in the garage for something to break so you have something to fix?
Anxiety/Depression. Your spouse doesn't seem too thrilled to have you around 24/7, does she (or he)?
The New Retirementality will be different for every individual. You may want to devote 10 hours a week to volunteerism, whereas someone else may never slow their 40 to 50 hour work week until they completely expire—for the simple reason that their work energizes them. The critical conclusion that you should draw from this discussion is that work should always be a part of your life because it provides more than a paycheck.
Thoughts from me:
Sense of identity loss. I never was my job — it was just something I did. My true identity traveled with me when I retired and wasn't left at the office. Haha! But I realize that's not the case for everyone.
Social/Relationship challenges. I'm an introvert, so a little social interaction goes a long way for me. Plus, for the little socializing I do participate in, I prefer doing it with people of my own choosing, not random people that are thrown together by a set of jobs.
Change/Reduction in mental stimulation. This is actually a big one IMO. There aren't many things that rise to the level of a job when it comes to the mental part (unfortunately those benefits usually come with a large side order of stress.) This is one of the main reasons I recommend work or work-like activities in retirement. Side hustles are great for this because they meet the mental challenges, can have some social aspects, and provide a bit of income to boot. What's not to love?
Psychological issues around not getting a paycheck. This can be offset by creating multiple streams of income. Here are some ideas for creating income if you want to begin working on those now.
Extra time to fill in the day. I like and dislike this idea for different reasons. On the dislike side, if you're simply looking to "fill in the day" I think you've missed the point of a joyful retirement. That said, working can be an ENJOYABLE way to spend time in retirement (I really do enjoy and look forward to working on ESI Money). It also adds variety to your activities, which also makes life more fun.
Anxiety/Depression. I'm not sure what anxiety/depression has to do with your spouse (are you the one depressed or are they?) and I'm not sure work is the answer to these anyway. I haven't been depressed a single day in retirement. To be fair, I was never "depressed" while working either, though I had many days, weeks, months, and years of work that were depressing.
"The New Retirementality will be different for every individual." Yep. 100%. You decide what works for you in retirement. All this stuff (including what I say) is simply a set of general recommendations. Take what works for you and apply it. Throw the rest away.
I think 10-15 hours is actually a good amount to spend working or on work-like projects for most people. It gives enough of a taste of work without being overbearing. I'd give extra bonus points if the work is flexible time-wise too. That's what I like about a side hustle web business like ESI Money. The time commitment isn't too much and the work can be done at almost anytime of my choosing. Plus I love doing it — and did I mention that it earns money? SCORE!
"Work should always be a part of your life." I wouldn't go this far. I would say that work-like efforts could be a substitute for work since they often give the same benefits (though usually without the paycheck). Plus "always" is a strong word. I think there are seasons where you may not do any (or much work at all). I'm actually preparing for one of those now. As I write this it's mid-July (though it won't post for some time). I'm writing up a storm now and will for several months so that I do almost no work while we're in Florida for the winter. Time will tell how this goes. 😉
The book finishes up its thoughts on this particular part of working in retirement with the following:
Financial needs are only one piece in this puzzle when it comes to the New Retirementality. In the Gallup poll cited above, the percentage of "want to" work versus "will have to" work has edged up slightly since 2013. In addition, the percentage of respondents who reported having to work dropped from 26% to 18%. From these findings we can conclude that people are choosing to continue working for more than just money—they understand the benefits of work to their health and well-being.
Retirement is not a one-and-done decision, as all of us require time and experimentation to find the proper balance between vocation and vacation in our lives. One of the reasons for this is that as we mature, work can take on an entirely different meaning in our life. It can become about more than producing a paycheck and paying the bills. As we have already discussed, many people simply need to work—and not just for money.
Several thoughts here:
Yes, there are many valuable non-paycheck benefits of working that more and more people are finding beneficial in retirement.
A given retiree might change jobs/work activities many times during retirement. After all, some of us will be retired 30+ years. Many things will change naturally during that time.
Most parts of retirement require balance. Not working at all seems out of balance but so does working 40 hours a week. Each person will need to find what works for them. I think 10-15 hours a week seems right for most but that's just my guess.
Now we move on to the fact that retirement without work might be deadly…
No-Work Retirement Can Kill You
The book turns a bit to discuss working in retirement from a different angle with this:
In 2012, economist Josef Zweimuller at the University of Zurich coauthored a study that found that even though many crave early retirement, it seems to be bad for our health: "[A]mong blue collar workers, we see that workers who retire earlier have higher mortality rates and these effects are pretty large." The study showed that for every extra year of early retirement, workers lost about two months of life expectancy.
Two years earlier, in a 2010 article for CBS, Steve Vernon commented on the RP-2000 Mortality Study, which included a table that compared the annual death rates of two groups of men ages 50-70. The two groups consisted of men who were working, and then men who were fully retired. "What's going on here?" Vernon wrote, "I thought retirement was supposed to be good for you!"
According to the University of Michigan Health and Retirement Survey, some of the potentially negative effects of retirement on physical and mental health appear to be related to lifestyle changes, such as declines in physical activity and social interaction. In other words, a working retirement is essential for both physical and mental health.
My take on these thoughts:
I'm wondering if the main issue with "blue collar workers" not working wasn't the work itself but the (probably massive) reduction in physical activity. Just like white collar workers probably face physical activity issues when working (lots of sitting and not much moving in offices), blue collar workers probably have the reverse to deal with.
Working an extra year to get two more months of life seems like a bad trade-off. You "ruin" 12 months of life for two good ones. The math seems to be against this idea.
Again, with the RP-2000 study — wondering what the changes in physical activity were. I'm thinking that retirement should be better for most people physically as we have much more time to exercise. But if you're not self-motivated and prefer to sit around all day, then that's going to be a problem.
And there you have it — Michigan gets to the physical activity issues in retirement (and adds the social issues).
"A working retirement is essential for both physical and mental health." Not necessarily. If the main problems with not working are lower levels of physical activity and decreased social interaction, there are other ways to address those than by working. So these reasons do not make working in retirement "essential" IMO.
What's missing here is a minimum effective dose recommendation. If "working" in retirement is "essential", then how long must you work each week to negate the issues not working raises? Is it 5 hours a week, 20 hours, or more? And does the type of work matter? Those things would be very helpful to know.
As we wrap up this post, the book has a couple other bits of info I want to share.
Let's begin with this one that keeps our work-in-retirement conversation going:
Delaying retirement may stave off cognitive decline. A study of nearly half a million people by French researcher Carole Dufouil of the research agency INSERM found that for each additional year people worked, they reduced their risk of dementia by 3.2%.
Ok, so now if we quit work and somehow by a miracle survive it, we're all going to lose our minds.
Again, wish they had some sort of actionable recommendation for retirement work. How many hours of work each week will erase that dementia risk?
Also, I wonder if much of this research is done by people who will never retire and simply want to justify themselves. That's my skeptical mind at work.
Finally, we'll wrap up this post with a small poem/saying the book includes:
Retirement is wonderful
If you have two essentials:
Much to life for, and
Much to live on.
Anonymous
Hahaha. Yes, the two parts of retirement — money and life. I love it!!!!
Well, that's it for today. For the next post in this series, see The New Retirementality, Working in Retirement.