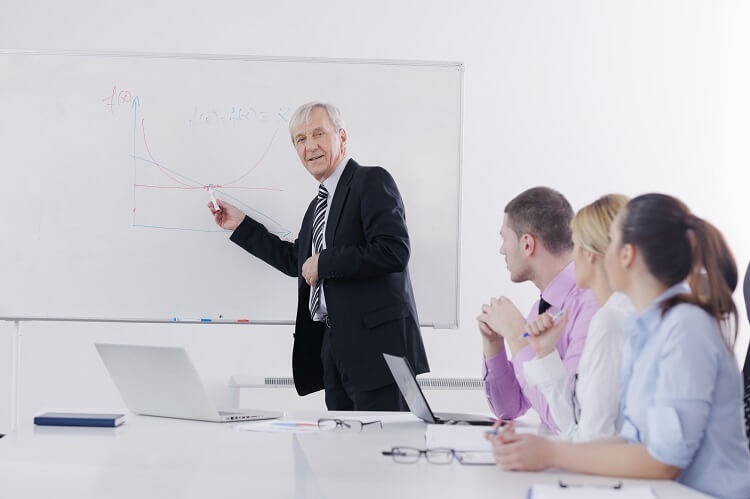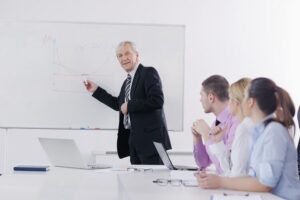 Today we're continuing my review of the book The New Retirementality: Planning Your Life and Living Your Dreams…at Any Age You Want.
I'm sharing sections of the book as well my thoughts on what it says.
We've already covered Retirement Failure and What Makes a Successful Retirement and More Retirement Failure, What You'll Do with Your Retirement Life, and More on What to Do in Retirement Plus Thoughts on Working in this series, so you may want to read those posts if you missed them and want to catch up on the book.
Today we have more on working in retirement — a topic the book takes very seriously.
FWIW, I think there are many great benefits of working in retirement and either work or work-like (like volunteering) activities should be a part of retirement for most retirees.
But I'm flexible on the idea and know that what works for some won't work for all.
The book is, let's say, a little more adamant on the subject. LOL.
With that said, let's get started…
Working Fights Aging
Let's begin with the quote that kicks off chapter 9:
Thus, one way to resist aging is to keep working; by doing this mature workers combat invisibility and "stay young" by staying active," —Sargent, Lee, Martin, and Zikic, 2013
I share this because it is a short and accurate representation of what the book thinks on this subject, not that I agree (I don't).
In fact, if this was true, no one would ever retire fully (or maybe even at all). And if working 40 hours a week keeps you young, does 50 hours a week reverse aging? LOL.
As I said above, I do like the idea of working some in retirement, but I'm not a big fan of staying at work simply because you want to "combat invisibility" and "stay young." IMO there are better ways to address those issues and retirement gives you the time and opportunity to do so.
For example, in retirement, you can form friendships around sports, social clubs, and a number of other activities. I have done this with pickleball which provides more social interaction than I need frankly.
You can also use your retirement time to improve your health (not just keep it level) as you now have more time to exercise, eat well, sleep without work stress impacting you, and so on. I have a trainer, workout six days a week, walk 20k steps a day, play sports, eat well (down below 200 pounds now), and sleep soundly. Retirement has been a boon for my health.
Work does have it's benefits, even in retirement, but the sentiment in the quote is a bit overboard for me.
But not for the book. They plow on with many work suggestions including this:
One method that many retirement-age workers are employing to keep their skills and minds sharp is to teach a course on their specific specialty in the marketplace or on a topic where they are experts. The design, development, and teaching of courses such as those offered at University of Wisconsin-Oshkosh are built on the model of older adults' creating learning opportunities for themselves and their peers within their local communities. These programs rely almost exclusively on volunteer instructors to develop and teach an array of classes for their members. The course offerings are extensive, and the course scheduling quite often copies the traditional college semester format of fall, winters, and spring terms.
Is there a course you could teach for a local college that they could offer to your peers? It might be worth looking into local offerings in the learning-in-retirement space. What you might find is some of your peers are doing the same and others are filling the seats. Teaching others will keep your sense sharp and your curiosity keen as you explore after-retirement opportunities.
There is also a growing group of semi-retired instructors in the Experience Corps (a part of the AARP), which has more than 2,000 volunteers working at 20 inner-city schools and reaching out to more than 30,000 students who can really benefit from their experiences, and spending time in classrooms, helping children achieve their potential.
Ok, I like this idea, but with a little twist…
What about creating your own course on a platform like Teachable and selling it?
This way you get the experience of teaching, you learn some new tech and marketing skills (you have to set up the course and then sell it), you share your knowledge with the world (not just a classroom), and you make some money. It's a win-win-win-win IMO.
I'm actually working on my own retirement course on Teachable and I have ideas for several more. My biggest hurdle to getting them done is pickleball. LOL.
FYI, I admire those who help others and go into classrooms to do so, but personally there is NO WAY I would want to teach in the U.S. school system at any level. I don't need that frustration in my life.
Now we move on to more about working in retirement…
Advantages of Underemployment
The book shares the following:
A report from the Transamerica Center for Retirement Studies shows that most of us (56%) plan to continue working in retirement, including 14% who plan to work full time and 42% who plan to work part time. These findings are relatively unchanged since 2013 (54%). Though retirement historically has represented unemployment, you are better underemployed. Aside from earning additional income, there can be access to employer health coverage and the opportunity to delay withdrawals from retirement accounts.
The study reported that 62% of workers are taking care of their health so they can continue to work while slightly more than half (56%) are focusing on performing well in their current positions. Less than half (46%) reported they are keeping their jobs skills up to date, and just over 10% (13%) reported going back to school to learn a new skill.
Some thoughts:
This is the first time I've seen stats on working in retirement. Those seem high, so wow! Over half of retirees work in retirement. The retirement police are going to go nuts over this! LOL.
I actually googled the "Transamerica Center for Retirement Studies" and found their latest study. There is a ton of info there — I'm going to have to dig through it sometime. I did find some updated and expanded info on what the book says and I'll share that in a minute.
Healthcare coverage is the top concern with early retirement from the millionaires I interview. And if they have issues with considering affordability of healthcare, imagine what the average American thinks of it! That said, the average American is more likely to qualify for ACA subsidies.
How about the idea of taking care of your health because good health is the reward itself (not just because you want to work longer)? Hahahaha.
I do think that older workers often have a lot of experience and wisdom to add to the workforce in general and they can make amazing employees — especially when they keep their current skills sharp and/or go back to school to learn new ones.
Anyway, let's move on to the Transamerica Center for Retirement Studies. Here's their latest report which updates the findings on who works in retirement as follows:
More than half of workers (57 percent) plan to work in retirement, either on a full-time (17 percent) or part-time (40 percent) basis. Twenty-six percent do not plan to work in retirement and 17 percent are "not sure." Interestingly, full-time workers are significantly more likely to plan to continue working full-time (21 percent), while part-timeworkers are significantly more likely to plan to work part-time in retirement (54 percent).
So it's just right on with what the book quotes.
But I was most interested in why people wanted to work in retirement. Here's what the study says:
Among workers who plan to work past age 65 and/or in retirement, an equal proportion cite one or more financial and healthy-aging reasons (both 78 percent). The most frequently cited financial reason is wanting the income (51 percent), while the top healthy-aging reason is to be active (50 percent). Workers by employment status similarly cite financial reasons, but a significantly greater proportion of part-time workers (82 percent) cite healthy-aging reasons such as keeping their brain alert (46 percent) and enjoying what they do (43 percent). Full-time workers are significantly more likely to cite they will continue working in retirement because they need the health benefits (27 percent).
It looks like there's a split among people who work in retirement. Some work because they have to (for the money or health benefits) and an equal number do so for other reasons (love what they do, want to be challenged, etc.) FYI, loving what you do is one reason to stay that can't be replaced by something else, but if a person is working simply to be challenged, there are other ways to be challenged and active. 😉
I can see how taking a part time job just to "stay in the game" a bit works out as a better option than a full time gig.
Overall, this information is very interesting indeed! I'll need to look at the study in more detail sometime.
Recareering
The book now moves to the concept of recareering as follows:
The process of "recareering," as it is called in a study by Richard W. Johnson, Janette Karachi, and Eric K. Lewis of the Urban Institute (Older Workers on the Move: Recareering in Later Life), is quite common and will become even more common if Baby Boomers—who are fast reaching retirement age—follow through on their plans to work in retirement. A large force of workers indicates that they want to try something new before fully retiring. A study by the American Institute for Economic Research found the following:
Most mature adults who are trying to change careers are successful.
Most successful career changers report that the move has made them happier.
Many career changers report that the change actually increased their income.
Transferable skills are among the most important factors in successfully changing careers.
Wow. I would have expected people to shift to new fields that they liked more (just to try something new or because their past career wasn't fulfilling), but I never would have expected them to earn more money at it. Good for them!
Recareering wouldn't work for me as I wanted more control of my time in retirement…so I preferred working on my own thing (ESI Money).
Apparently that's a viable option…one that the book discusses next…
EntreMature
The book now talks about retirees starting their own businesses as follows:
Another interesting trend of our times is the number of traditionally retired-age individuals who are venturing into entrepreneurial pursuits. According to one study, more than half of the small business owners they surveyed (57%) were over the age of 50. People over 55 are twice as likely to launch a high-growth startup as those under 35. U.S. Census data reveal that the fastest growing new firms, including those in technology sectors or in entrepreneurial hubs, are founded by middle-aged and older entrepreneurs.
Mature adults represent a growing share of new entrepreneurs, thanks to an aging population but also a rising rate of entrepreneurship among that group. I can be counted among this cohort, having launched two new enterprises in my late 50s.
So, I'm torn on this idea.
In general, the concept seems like a good idea as the retiree can work for himself, reap the benefits of work, and earn some extra money. I've done it myself and things are great. It's a big win, right?
But as we learned in Retirement Fail: The 9 Reasons People Flunk Post-Work Life and How to Ace Your Own, one of the ways to torpedo your retirement is to start a new business.
Apparently my accountant sees this happen all the time too and things often go wrong (they tried to talk me out of buying Rockstar Finance as a result — FYI, I didn't listen and went on to grow it then sell it for a lot more than I paid for it).
So how can these two issues be reconciled? Here are my suggestions:
Start your business BEFORE you retire as a side hustle. That way you can see if it's worthwhile, produces an income, etc.
If it takes off, you can take it into retirement as one of your retirement activities.
If it dies, you just saved yourself a financial failure when you might not be able to afford it (like when you've left your job).
I'd focus on low-start-cost businesses like a web-based business (see Five Steps to Creating a Winning $25k Blog) where you can see the potential before spending a ton of money. And no matter what business I went with, I wouldn't invest a lot of retirement money (especially post retirement) into a business anyway, but maybe that's just me. I like to keep things conservative and we all know the odds of a business failing. In other words, don't invest an amount you can't afford to lose.
For the next post in this series see The New Retirementality, Age, Balance in Retirement, and Living a Rich Retirement.