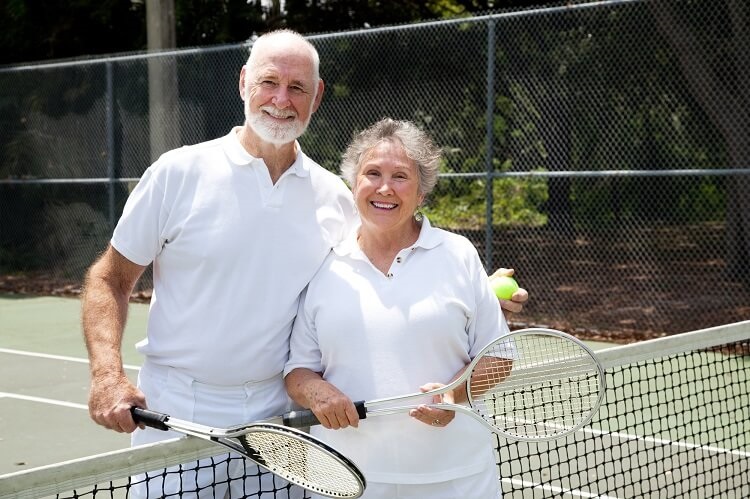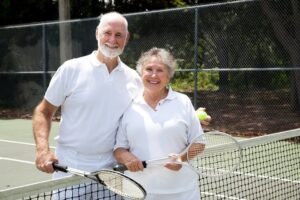 Today I'm going to start a new series around a retirement book I really enjoyed (thankfully, because I've read so many that are trash lately — not even enough good stuff to fill one post).
It's called The New Retirementality: Planning Your Life and Living Your Dreams…at Any Age You Want.
Apparently a lot of other people like it as well as the book is now in its fifth edition.
I'll be sharing what I like (and also dislike — it's not without things I disagree with) over a series of posts as well my thoughts on what the book says.
Retirement Failures
It seems I have come upon a streak of books that spend a large amount of time talking about how easy it is to fail in retirement, how hard it is to have a great retirement, what the pitfalls are in retirement, and on and on.
Personally, I have NO idea what they are talking about as my retirement has been a home run. But apparently that's not everyone's experience.
This book spends the first several chapters on one form of retirement pitfall or another.
I'd like to share some highlights and then my thoughts.
Let's begin with this:
Is accelerating your pace into boredom—"every day's a Saturday" all-play agenda—really a good idea? Unlike the nursery rhyme we learned as children's, it's really "all play and no work" that makes Jack a dull boy. The illusion has been that of sipping tropical drinks on a Caribbean beach and setting tee times for the rest of your life. "All this is yours" once you retire, and the earlier you retire, the better. Possibly you've met some people who swallowed this illusion and are living with the hangover of boredom and purposelessness in their lives.
My comments:
I like having every day be a Saturday. But realistically, in retirement, the weekend is when I tend to spend more time at home. There are too many people out on Saturday and Sunday! I prefer the weekdays when others are at work. Hahahaha.
We'll get to it, but of course retirement isn't one long relaxation period. If it was, I'd probably be 300 pounds by now! It needs to be an active time of life at least in part.
"The earlier, the better." I do think this is correct — I recommend people consider at least some form of retirement as soon as possible. NOTHING is guaranteed in life and the worst can happen at an early age, so yes, I would recommend early retirement as soon as your finances are set. I retired at 52, but was financially independent at 42. I really, really, really wish I had at least dialed back on work a bit much earlier.
I haven't met anyone who hates retirement…unless they are hiding it pretty well. Of course the people I hang with are mostly active, involved, and very busy enjoying life. Maybe if I went over to someone's house who never got out I'd see a different story.
The book goes on about retirement dangers with this:
We've already known that diving from fulltime work to full time leisure is a drastic leap and not healthy. People have organically begun to make the change in stages—mini-journeys, if you will—to make the lifestyle redefinition feel more natural than a sudden switch from cubicle at HQ to a captain's chair in the RV.
Some retirees ease smoothly into retirement by spending more time with family, friends, or hobbies they find intriguing. If you are still working for others, I encourage you to being discussions with your employers about the friendlier posture and attitude toward phased retirements instead of the heretofore one-and-done approach, which isn't healthy for most.
But researchers have found that others experience anxiety, as well as feelings of loss and depression. According to Robert Delamontagne, PhD, "People can go through hell when they retire and they will never say a word about it, often because they are embarrassed." Delamontagne surmises the reason these people are embarrassed is because the supposed cultural norm for retirement is that you're now living the good life—if, by chance you're not, then there might be something wrong with you.
Almost a decade ago, the Rand Un-Retirement study began telling a different story when it revealed that it takes most people three to four attempts at retirement to get to a place they're comfortable with.
My thoughts:
I don't mind the idea of a gradual shift to retirement. Semi-retirement and mini-retirements both work for me. If I had to do it all over again and had a cooperative employer, I would go a day a week down at a time. First go from five working days a week to four, then to three, then to two, etc. until I was ready to make the leap.
FYI, I have known several people who tried a mini-retirement and liked it so much that they simply made full retirement official. I guess that doesn't say anything bad about retirement, does it? LOL.
"Some retirees ease smoothly into retirement by spending more time with family, friends, or hobbies they find intriguing." Yes. If you have things you enjoy doing in retirement (I call them activities or interests), being retired is going to be a piece of cake for you and you'll love it! I think that's why they say "you need to retire to something, not from something."
Here's where the wording gets iffy. "But researchers have found that others" and "People can go through hell" are vague and IMO are meant to make a point with no real backup data. Consider this: I could give a million people a free bag of gold and "some" (which is what these statements imply) would complain about one thing or another (why only one bag? why was the bag so small? why gold coins and not bars?). So, yes, some people can have issues with retirement. But is that two people out of millions? We don't know? I would much prefer some facts like, "Studies show 57% of early retirees experience anxiety". Then I would know it really is a widespread issue — but the book doesn't share that sort of data.
I actually looked up the "Rand Un-Retirement study" and their site doesn't seem very current. Plus I'm not exactly sure what "three to four attempts at retirement" means. Do they literally mean that people leave their jobs and then come back to work at some later date and this happens 3-4 times for "most" (over 50%) people? I don't know anyone who has done this and if it's really that common, certainly we all would have heard of it, right?
But we're not done with the downsides of retirement…we soldier on with the following…
I've also witnessed a strange physiological phenomena with recent retirees that I call the "Captain Coupon" syndrome—an obsession with knowing how to save a buck on everything and everywhere. The reason for this sort of cost-saving reasoning is that retirees are suddenly hit with the impact of cashing their last paycheck and realizing that they have entered the economic twilight zone where their expenses will rise but their income won't.
As time passes, this gap broadens and the mental space between income and expenses gets quickly filled with anxiety. This might explain the number of retirees staring at the stock ticker on CNBC and downing shots of Pepto-Abysmal.
If your income won't support your plans, then your plans will have to change in one or two ways: spend less or work longer. There aren't really any other options.
My take:
Again, not sure how widespread this is. I don't see any verifiable stats, so it could be a guy the author knows or 75% percent of retirees.
There is a shift that needs to be made from saving/accumulating to spending/decumulating, but generally the issue I see is something like a person has been a frugal saver all their lives, so they find it difficult to start spending a bit and lightening up on the purse strings. This is why Millionaire 18 wrote about the ISE phase of FIRE — because a lot of us need to start spending and enjoying!!!!
I caution people to only retire when their finances are solid because you don't want to trade work stress for financial stress. Be sure you have more than enough money for your lifestyle plus several margins of safety. If you do, you won't have to stress about money at all. I have not worried about one single money issue for the over five years I've been retired, so I know what I'm talking about.
Spending less and working more (or going back to work) are two margins of safety that can be employed if need be. But there are other options too. See Key to Early Retirement: Margin of Safety for some ideas.
And we move on to this:
According to a study by Elizabeth Mokyr Horner, PhD, for the Journal of Happiness Studies, retirees experience a "sugar rush" of well-being and life satisfaction directly after retirement that is followed by a sharp decline in happiness a few years later. The subjects in the study were from 16 countries in Western Europe and the United States. The rush-crash pattern showed up irrespective of the age at which the person retired.
Dr. Horner states, "People are going to spend more time retired, even if we push the retirement age back. We need to figure out ways to maximize people's happiness." Experts believe that one answer might be to encourage more altruism in this stage (as opposed to the increased consumerism which has been encouraged for years as the retirement ideal). In a 2018 study in the Journal of Aging and Health led by Eva Kahans, PhD, researchers discovered that people living in retirement communities reported higher levels of satisfaction and lower levels of depression if they were engaged in moderate levels of volunteer work than those who weren't.
My thoughts:
I didn't have an immediate sugar rush. On Day 1 of retirement I got up and it was like I was in the Twilight Zone — such a totally different feeling than I'd ever had before. Was the world going to cave in on me somehow? I was uneasy at the start. But over the next few days I began to realize the world wasn't ending and by the end of the week I was pretty thrilled. Over five years later, the "Christmas morning" excitement of every day has passed, but I have certainly have not had a "sharp decline in happiness". I still love, love, love retirement.
If anything, retirement is getting BETTER as I find more things I like to do — even if they are small. Pickleball has been a big win. Eating breakfast, drinking a cup of coffee, relaxing, and reading at my club after a workout each day is a very simple thing but has given me a lot of pleasure. And spending the winter in Florida is something I think will be a huge win for our entire family.
I do agree that "spending money to become happy" is over-rated, especially the part that flows from this which implies "the more you spend the happier you are." I get a lot of happiness from even small expenditures like the breakfast each morning or paying to play pickleball indoors, more than I would from a lot of higher-priced expenditures.
I don't think that you MUST be "saving the world" to have a great retirement. I believe it is more related to finding things you like to do/enjoy and doing them — basically having a reason to get up each morning. If that is to volunteer, then great. If it's to play pickleball, that's great too.
Again, no stats. Why can't they include percentages as they make these claims? It makes me think that the facts would reveal that the issues weren't very widespread and that's why they haven't included them.
Now on to this:
After 6 to 12 months of retirement living, most people have experienced a few reality checks, and ask themselves one or more of the following questions:
Am I experiencing loss of esteem issues since retiring?
Am I sleeping later?
Am I watching more television?
Am I getting less satisfaction from my hobbies?
Have I been less social?
Do I feel aimless at times?
Am I drinking more?
Do I feel less healthy than I did before retiring?
Have I been experiencing feelings of depression?
Am I being less communicative?
Am I sensing more tension in my marriage?
LOL. Do "most" people ask themselves these questions?
Here are my answers to these questions 6 to 12 months after I retired:
Am I experiencing loss of esteem issues since retiring? No. Because my job is what I did, not who I was. If anything, I had higher self-esteem. After all, I was retired at 52 while all the "losers" were still at work. Hahahahahaha.
Am I sleeping later? I wasn't sleeping later. In fact for the first year or two I got up really early — like 5 am — because I was in love with my life. I did sleep much BETTER because 95% of my stress (work) was gone. I now sleep "later", until 6 am, which means I still get up earlier than when I was working.
Am I watching more television? I probably watch less because I don't need to unwind as much.
Am I getting less satisfaction from my hobbies? No, in fact I found a new hobby that I LOVE! (pickleball)
Have I been less social? I've probably been about the same, trading more time with co-workers for more time with family and friends, which seems to be a win all the way around.
Do I feel aimless at times? Not really. If I do, it happens less than it did when I was working.
Am I drinking more? I don't drink, so no.
Do I feel less healthy than I did before retiring? I feel way more healthy now. I exercise more/longer each day, play sports, and walk a ton. I am below 200 pounds for the first time in something like 30 years and my doctor is very happy.
Have I been experiencing feelings of depression? No. Not even close. The opposite, actually.
Am I being less communicative? No. My wife and I walk an hour almost every night and all we do is talk. We didn't do that when I worked.
Am I sensing more tension in my marriage? I haven't had a lot of tension in my marriage ever and certainly don't now.
Ok, so you tell me if there's a problem.
The book says there isn't because:
If you find yourself answering "yes" to three or more of these questions after the honeymoon phase of retirement—anywhere from 6 months to 1.5 years, depending on the individual—then it's time for you to enter stage four.
FYI, the book's "stage four" of retirement is "negotiating balances". I'm not including all the stages because they aren't worthwhile IMO, but here are the highlights of stage four:
When the initial sugar buzz of retirement wears off and the reality of filling your time with both enjoyable and meaningful engagement hits home, you'll first want to examine your balances regarding vacation and vocation. When energies get skewed too far in either direction, we feel discomfort. I recently heard a man talk about entering retirement with a plan of dividing his time into quarters: one quarter play, one quarter volunteering, one quarter friends and family, and one quarter learning and self-improvement. This actually sounds to me like a healthy leaning into retirement but what he found is that events don't always comply with our intentions.
Others found that once they left work, their social network crumbled, and they were lacking the enthusiasm for creating new networks. This, too, is a delicate balance (social and alone time) that has serious health implications. Recent research has demonstrated that loneliness is a predictor of various health issues.
My comments:
As I said, the goodness of retirement has yet to wear off, so I'm not sure I fit in here.
This is probably because I had multiple activities I wanted to do in retirement BEFORE I got to retirement. So I didn't have to struggle wondering what to do with my time.
I like that the guy includes fun, work or worklike activities (volunteering), social, and hobby/growth activities. I think that's actually a good balance and makes for a great retirement. The book says he failed because he let his volunteering commitments grow and take over his life. That's his fault and is something that's easily managed if you have any sort of plan/vision for your life.
You do need social connections in retirement — it's not about locking yourself in a closet and being alone all the time. I'm an introvert and enjoy alone time, so my social needs are pretty low and easily met with family, pickleball friends, gym friends, online connections, and a few others.
We finally turn the corner (for a moment) and get to some thoughts on what makes for a great retirement:
Michael Finkenbinde, a retirement lifestyle expert at The American College has conducted extensive research on the factors that most influence satisfaction in retirement. He says the findings can be crystallized into three pillars: Money, health, and connectivity. You'll want to make sure you're experiencing well-being in all three categories.
My thoughts:
I think there are two areas you need to cover to have a great retirement: the money side and the life (time) side.
Within the life side I have come to believe there are five areas that need to be addressed to create a great retirement. They are: 1) Health and Fitness — Getting and keeping your body in good and healthy shape. 2) Fun — Entertainment and enjoyment and relaxing. 3) Work and Work-Like Activities — Work itself or activities that resemble work in form and function. 4) Social Interaction — Regular connection with others. 5) Mental Stimulation — keeping our minds engaged and sharp.
If you select activities that address the five areas above, you will have a GREAT retirement life. FYI, how you allocate time to each of these is up to you, but IMO you need at least a bit of each of them.
That's it for this time. If you want to read the next post in this series, check out The New Retirementality, More Retirement Failure and What You'll Do with Your Retirement Life.