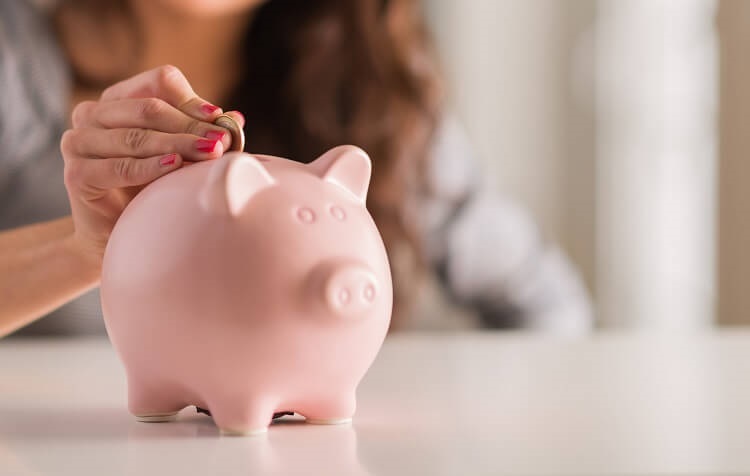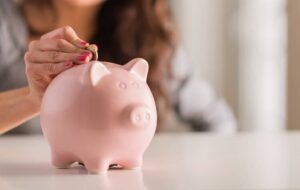 In the Millionaire Money Mentors forums we had an Ask Me Anything sessions with Sarah Fallaw.
She's a Ph. D., Founder and President of DataPoints LLC, a company that provides scientifically validated, automated behavioral finance tools to the financial services industry, and daughter of Thomas J. Stanley, author of The Millionaire Next Door. She co-authored The Next Millionaire Next Door with him.
In case you missed them, I've also featured Sarah and/or her work in various posts here including:
I relished getting to chat with her directly and ask some specific questions (which the members loved as well based on the interaction).
As we were all talking, we hit upon a very interesting topic — the relative importance of earning, saving, and investing.
In other words, which is most important (and second and third) and how much more important is one than another?
What Determines Financial Success?
We came upon the subject when Sarah made this comment in response to a member's question:
We ask that the member of the household who is primarily responsible for financial matters respond, which often means that the person responsible for investments responds.
We continue to see differences in who is responsible for general financial management (budgeting, spending) and investment management within households (we collect this data on couples at DataPoints).
We often see that couples will say they are both responsible for general management (or co-manage it), while it is often the case that one person, typically the man, is responsible for investments.
The funny thing is, as we wrote about in a blog on DataPoints, the driver of financial success is not the investing side. My interpretation is that, regardless of gender, the family member who is managing some of what some might call "basic" financial tasks have a greater influence on achieving financial success.
It's that last sentence that really got my attention!
So I responded:
Wow. That is interesting!
So would this mean that basic tasks like budgeting (or even shopping to save money) would rank higher than earning potential or investment performance in wealth building?
As you can see, I was digging to see what info/data she had on the most important steps in becoming wealthy.
Her response:
Savings rate can lead to greater success than relying on investment returns.
Earning potential is a little bit of a different ballgame!
Ok, I was starting to zero in on what I wanted but I felt it still wasn't clear.
For instance, she used "can" (not "does"). So I pressed on with this:
Ok, I'm trying to get to some sort of relative importance here.
My site is about Earning, Saving, and Investing.
I think you're saying that for most of the millionaires you study that Savings > Investing.
From there, where does earning rate?
Is it Earning > Savings > Investing, Savings > Earning > Investing, Savings > Investing > Earning, or something else?
Or maybe you can't rate that way and can give me percentages such as…
45% of millionaires got there by a savings-based effort
35% of millionaires got there by a earnings-based effort
20% of millionaires got there by an investing-based effort
Can you give me your thoughts on the relative importance of these three?
Hahaha. I sound kind of obnoxious IMO, but I was on a mission.
She replied:
I think your order (E, S, I) is correct in that you have to have income in order to save, and you have to earn and earmark some of those earnings (aka save) in order to invest.
I think the breakdown in percentage idea is interesting but I would imagine the percentages differ depending on job type, business owner status, etc.
Ok, so I didn't get what I wanted (completely) but I did get enough to start a completely new conversation.
What is Most Important and When?
I started a new thread for members and mentors with this:
Sarah generally studies millionaires (not necessarily multi-millionaires).
So to get to the first million in net worth, I can see how saving would be more important than investing.
However, my contention is that for the second million (and beyond that), investing becomes more important due to compounding. I've seen people comment (and have had this happen myself) that their investments earn more than they do in their jobs (salaries).
So the summary is, for the first million, saving (combined with earning) is more important. After that, investing is more important.
Here are a few responses to that — first from a mentor:
Very much agree as I crunched the numbers awhile back and 50% of my NW has been from E/S and 50% from investments (I).
My guess is 10 years from now the "I" will move up to 60-70%
And another:
This is an interesting topic and one that I personally wondered about. I understand the math about how your net worth will grow faster and faster the bigger it is but its hard to believe until you see it happen.
For us we hit a new worth of 1 million when I was 35 and that felt like it took a long time. We lived on my wife's income and invested mine for about 10 years to make that happen. Very little of that was gain.
Now I am 38 and we are at approx. 1.8. So I am now starting to see how this snowball can start to pick up a little steam and starts to grow without quite as much effort on my part.
We still make more from working than what my return/gains are but I am starting to see if this trend continues the returns/gains will hopefully outpace our income. When we first started saving and investing that seemed like it would never be the case.
And one more:
I played around with a crude spreadsheet. The intent of the exercise was to assess the impact of a 20% change in income, savings rate, investment return, or an extra year of work on funds available at retirement. There are certainly important interactions that are not included on this crude sheet (e.g., starting savings and/or years to retire on each association).
The crude spreadsheet suggests some "unsurprising" associations. For instance, earnings and savings rate improvements are equivalents. Early decisions have a major impact on retirement capital stock (due to compounding). As one nears retirement, an extra year of work has a significant impact.
While simple, the idea might be useful to others thinking about this topic. It helped me see the tradeoff between another year of work and more focus on my investment returns.
Lots of great conclusions here that we all probably know:
Earning = Saving in importance. It's because given a set level of spending, earning more is saving more.
The impact TIME has on investing. As I've said, it's the most important factor in your investment performance.
The reason an extra year of work has such a big impact is that it gives your (now sizeable) investments another year to compound.
What Millionaires Say
So we're all in general agreement with E and S being more important initially and then I being more important at the end.
But there's one more bit of data to be considered — what millionaires say.
In an update to my millionaire interviews questions I added this:
"What would you say is your greatest strength in the ESI wealth-building model (Earn, Save or Invest) and why would you say it's tops?"
The results are (FYI, not everyone answered, some answered with two options, and I didn't start asking the question until the second 100):
Earn – 28
Save – 40
Invest – 11
All Three – 8
These are results up to interview 200. I'll compile the numbers up to 250 once we get there.
Anyway, the initial results seem to mesh with Sarah's findings that earning/saving are generally more important than investing.
I still theorize that it's this way to $1 million or maybe even $2 million, but after that, investing becomes more important.
What do you think? What are your experiences on this issue?