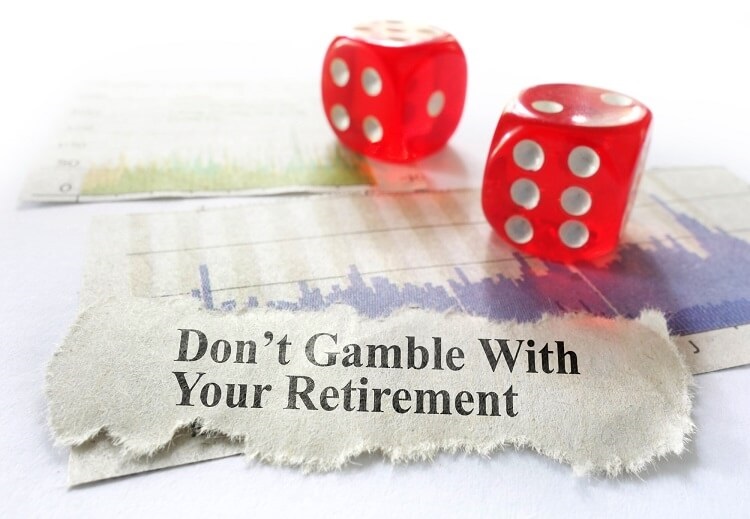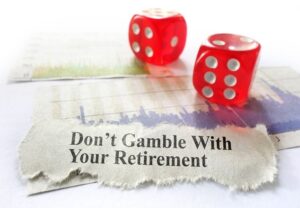 Today we continue our series on the book The Retirement Maze: What You Should Know Before and After You Retire.
So far we've covered several parts of this book. If you missed any and want to catch up, please start with the first post, The Problems with Retirement, and then click through to read the rest in order. Or you can check out my retirement category and scroll through the posts there.
As I've noted, I have a love-hate relationship with this book. But do like it for discussing retirement issues that are generally glossed over by other books (even if this book does go a bit overboard with the negatives).
I'll be sharing key passages from the book as well as my thoughts on them.
Here we go…
Rebuilding Your Life
We now move to chapter 16 which is the last chapter of the book.
This post will summarize the book's "big five" areas people should focus on to have a great retirement.
Before we get to those, let's start with some opening comments in this chapter:
We've said it before, but it surely bears repeating — successful retirement is essentially about rebuilding your life, replacing the structure and sense of purpose that is lost when leaving the workforce. To speed this process, our broad advice begins with two rules — keep vigilant and stay motivated. Retirees must be aware of their feelings and prepared to act on them. If you feel unhappy or uncomfortable, then trust those feelings: they're telling you something is not quite right. Through introspection, try to discover the source of your uneasiness. By keeping in touch with your feelings, you may be better at handling certain issues before they become major problems. At the same time, vigilance about your emotions will help you come to a better understanding of your own needs. From there, you have a better chance of establishing a lifestyle that meets these needs.
In our opinion, seeing retirement as a time to relax is an antiquated thought, one more appropriate when people retired older and lived shorter lives. In this day and age, people can live 30 years outside the workforce — you may live as long in retirement as you did working at your career. Our research bears out that a "just relax and enjoy it" attitude just doesn't work today. When we looked at those who feel retirement is for resting, we found them less satisfied with their lives and their retirement, less happy with their social lives, and making less rewarding use of their time. Psychologically, they feel less socially connected, less productive and valued, less confident, less optimistic about the future — and much less motivated — compared to those who consider retirement to be a time to pursue new goals. None of this is to say that you need to move at a frenetic pace; rather, it's a matter of perspective and a realization of how much time you may have. After all, 30 years is a very long time to do nothing.
Some thoughts from me:
The first paragraph is a bit woo-woo for me, but I wanted to include it as it accurately summarizes what this section of the book is about.
I do agree with their general sentiment that retirement is something that needs to be actively planned for and managed. It's not overwhelming by any means, so don't get the sense that by "managed" I mean something that takes a ton of time and effort. I simply mean you need to be intentional and structured so that your life moves in the direction you want it to. Like in other parts of life, if you go with the flow you get go with the flow results — which may be good or bad. I prefer planning and directing my path rather than leaving it up to chance.
I also agree that if you simply "relax" that retirement likely won't be as fulfilling or as fun as many people think. There needs to be some relaxing of course (in fact, much more than you've probably had up to this point in life) but you can't be on vacation for 30 years. That's why you need the activities in my Huge List of Awesome Retirement Activities.
"You may live as long in retirement as you did working at your career." I am shooting for this. My career was 28 years old when I retired at 52 (it started when I was 24 after I got my MBA). So I need to make it to 80 to match retirement years with work years. That said, since retirement years are like reverse dog years, the 28 years in retirement will be worth much more than the 28 working years. Said another way, the five years I've already been retired have delivered to me what a normal 15 years would deliver in joy.
"None of this is to say that you need to move at a frenetic pace." Your pace can be whatever you want it to be, and will vary over time, but it's likely that you'll want to moderate it at least some times. Generally, my pace is "active enjoyment." I'm active in what I do but I pick things I enjoy, so my activity doesn't feel like work. But I always make time to relax as well. Generally, after 4 pm or 5 pm, my day is over and I'm in wind down mode.
The Big Five
After that opening, the book moves into what it calls the "big five" areas that need to be addressed in retirement.
I'll let the authors introduce the subject then I'll share each of them one at a time, commenting along the way:
Our results show five elements fall into the top tier, that is have the most impact on whether retirees feel adjusted. These five are ranked so close to each other that it's impossible to say whether one is more important than the others. Nevertheless, we can still use these findings to set some priorities. So if you feel you need to make improvements to your retirement lifestyle, then your attention should focus first on the following "big five."
1. Put Back Structure, Purpose, and Direction
As we have discussed, one means of putting direction and structure into your life is through planning and goal setting. These guide your actions so you can achieve personally meaningful outcomes, and that leads to better subjective well-being. Prior to retirement, begin to make plans for your future, setting goals you would like to accomplish to meet your personal needs. And if you haven't made any plans while still working, you can start at any point — in fact, goal setting and planning should be a continuous process throughout your retirement. Structure and direction also come from setting up schedules and routines.
This may sound boring and/or like a lot of work, but I agree with the book that you need to take the bull by the horns and plan/manage your life.
Do not simply "wing it" or you might wing yourself into a failed, miserable retirement.
It's very likely that you developed some skills at setting goals and making them happen during your career. Use those now to make the most of your retirement and odds are you'll be much happier.
And the sooner you do, the better. So yes, preparing for this before you retire is a very good idea.
I know "schedules and routines" sounds terrible to some, but having these really does help. For me, it's my morning routine that sets the day for success.
Generally, when I'm home it looks something like this:
Get up at 6 am
Feed the cat, check my sites, and get ready for the gym
Walk to the gym (leaving about 7 am) and exercise
Eat breakfast at the cafe — sandwich and coffee
Walk the long way home so I arrive with 10k steps total so far
After these, the day is mine for whatever I want to do — play pickleball, write some, etc. But I have a lot accomplished so early in the day that it frees up everything else.
Having a routine helps me in this way.
2. Manage Your Expectations.
The expectations you bring into retirement are strongly tied to how well you will adjust. The objective here is to be realistic — if your expectations are overly optimistic or aggressive, you run the risk of being disappointed, and if they are too pessimistic, you may start your retirement in an unfavorable state of mind. Either of these can be demotivating, and with the end result being poor adjustment and weakened subjective well-being.
Let me say this: retirement is awesome!!!!! How's that for setting low expectations? LOL.
But there is a caveat! Retirement is awesome…IF you plan for it and cover the needed essentials.
What are those? The five categories I list in my activities post https://esimoney.com/huge-list-of-awesome-retirement-activities/
So it's up to you. You can create an awesome retirement and not have to worry about expectations impacting you one way or the other.
Or you can roll the dice and hope things work out.
As someone once said, "hope is not a great retirement strategy." Hahahaha. They were right!
3. Stay Socially Connected
Enjoying retirement is unquestionably tied to the quality of your social life. A satisfying one lets retirees feel connected to the outside world and results from having a sufficient number of people in your social circle and spending ample amounts of time with them. So what's the right amount? The simple answer is, if you think you don't have enough friends or you feel you don't devote enough hours to socializing, then you probably don't and you need to fix that.
Here's another one on my list of five things to cover in retirement.
It can be easy to neglect this one or think you'll find friends automatically, but like other areas in retirement, you need to plan for this and make it happen if you want to be sure it results in a positive outcome.
4. Get Your Finances In Order
Surprisingly, money issues or, more to the point, the feeling that you have enough to live comfortably did not emerge as the number one factor for adjustment. Nevertheless, any reasonable person must admit that one's finances have to be adequate to even contemplate retirement. Furthermore, even if your funds are adequate, money is likely to stay a concern for quite a while into your retirement. The absence of a regular paycheck can be nerve wracking, especially in the early stages of retirement. Have a thorough understanding of your income and expenses, making sure you have enough to cover both basic living costs and discretionary spending.
Of course.
I have said (and keep saying) that in order to have a great retirement you need to have the money side covered and the life side covered.
You do NOT want to retire with shaky finances that makes you trade work stress for money stress https://esimoney.com/dont-trade-work-stress-for-money-stress/ What's the point in that?
The keys to this are to have enough income and/or savings to cover your retirement expenses and have several margins of safety in case things don't go 100% according to plan.
5. Keep Searching and Experimenting
Having activities that are rewarding helps you feel good about retirement. However, what actually seems to be more important than your specific activities is your motivation to continually look for things that meet your personal needs. Well-adjusted retirees are constantly on the lookout for new and interesting things to do and view retirement as an opportunity for new experiences. Those who are able to sustain their curiosity not only enjoy retirement more but also tend to feel younger, rejuvenated, and productive, all of which also contribute to positive feelings about retirement and to subjective well-being.
The search for new interests and activities has two essential attitudinal components — keep an open mind and be willing to experiment to discover your passions. An open mind prevents you from being locked into old patterns and allows you to adopt new ways of thinking and acting. Only through experimenting can you have an opportunity to discover interests you didn't know you had. You just never know what you might find out there if you keep looking. We old dogs have no choice but to learn new tricks.
I like this advice as well.
You need to have new activities come up from time to time as you will likely become tired of some older activities (which will then need to be replaced).
I have had several new activities pop up during retirement including:
Buying and running a new business. I bought, grew, and sold Rockstar Finance.
Starting a new business. I created the Millionaire Money Mentors from the ground up. It's been an amazing experience for me.
Pickleball. Who knew I'd discover a whole new sport in retirement? It's been awesome.
Reading much more. I had a stretch of several months where I read a book a week. As you can tell from this series, I'm picking some great books so I'll be sharing thoughts from them for many months to come. Hahahaha.
Traveling. Since retirement we've been to Grand Cayman twice, Hawaii once (including a cruise), plus a bazillion shorter trips. Now we're working on a lifestyle trip of spending a few winter months in warmer weather, so we'll see if we can get the kinks to that plan worked out.
Having a pet. Who knew we'd get a new pet after 20 years or so without one. But Zeus Le Mew won our hearts and has been an amazing addition to our family.
For those of you who are retired, what new activities/interests have you found since you retired? I'd love to hear them.
As we wrap up this post let me say that you can probably see why, overall, I think this book is a good and worthwhile read for someone considering retirement.
Yeah, they beat up the idea of retiring a lot in the first few chapters, but ending with thoughts like these tie it all together and could make this book a valuable part of retirement planning.
To finish the series on this book, see The Retirement Maze, Final Thoughts on a Happy Retirement.