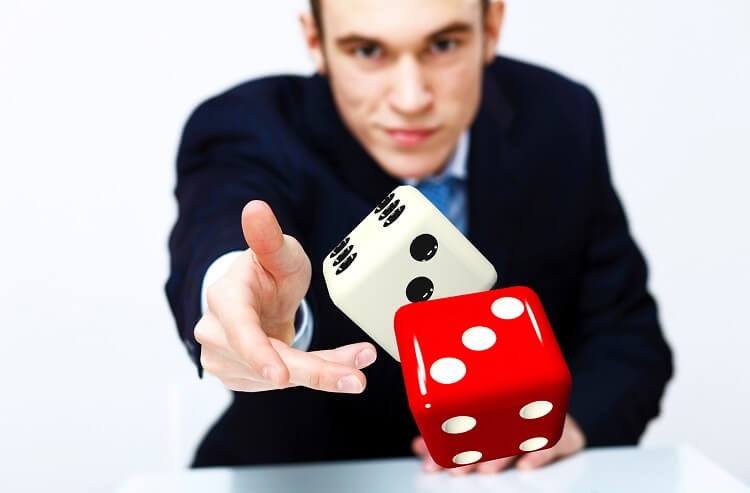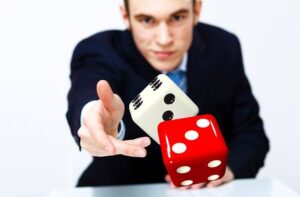 Today we continue our series on the book The Retirement Maze: What You Should Know Before and After You Retire.
So far we've covered several parts of this book. If you missed any and want to catch up, please start with the first post, The Problems with Retirement, and then click through to read the rest in order. Or you can check out my retirement category and scroll through the posts there.
As I've noted, I have a love-hate relationship with this book. But do like it for discussing retirement issues that are generally glossed over by other books (even if this book does go a bit overboard with the negatives).
I'll be sharing key passages from the book as well as my thoughts on them.
Today we wrap up our discussion of this book. I hope you've enjoyed it.
Here we go…
Preparing for Retirement While Still Working
In the last post titled The Retirement Maze, The Big Five, I listed the book's top five tips for having a great retirement.
After listing those, the books ends by offering several other tips for having a happy retirement — kind of a summary of the book's learnings/philosophy.
It breaks these tips into two groups. The first is how to prepare for retirement while you're still working and the second is what to do once you're retired.
I'll be sharing the highlights (in bold and italics) of those today along with my comments.
We begin with this:
So what else can be done to feel adjusted and happy? We've pointed out a multitude of other steps and courses of action available to retirees that would help speed the adjustment process. For the sake of review, as well as to provide an easy-to-find reference, these are summarized below. Some can be implemented while still in the workforce, and others should await retirement. Focusing first on the former, here are a few thoughts to keep in mind before you retire:
Want to just chuck it all and retire in the hopes of greener pastures? Bad idea. You need to know where you are going, and you have to see retirement as a destination. That's the only way you can be prepared to develop your retirement lifestyle.
Retirement is like the rest of life. If you go with the flow and just wing it, you get go with the flow results.
These could be good or they could be bad. But you're leaving your results up to chance if you go this route. Do you really want to leave a multi-million dollar, three-decade decision up to chance?
I thought not.
So let's not use "hope" as a retirement strategy. That is the seed of failed retirements.
While you are making every effort to have realistic expectations, at the same time be hopeful and positive about the future. It is important that you move into retirement in a positive state of mind. The right mental attitude can make retirement your end goal — a destination — which can give you the motivation to build a new lifestyle.
I'm not a believer that you need the right expectations — at least on the high side — as long as you plan for retirement.
Sure, you don't want to go into it with a bad attitude. But if you plan you will likely have an awesome retirement. So what's the harm in thinking it will be awesome?
IMO, there is no harm…as long as you have a plan.
If you roll the dice and hope for the best, then I would dramatically lower my expectations. LOL.
A crucial point for married couples — talk to each other both before and after retiring about the full range of topics. Talking allows each partner to establish the ground rules to maintain a peaceful coexistence, making it easier to manage expectations about how to live together in retirement and helping to head off disappointments or resentments. Such conversations might also help couples develop goals and plans for the future, both of which will be carried out together and separately. Topics can include what each will do with time together and apart, how much they can afford to spend, how the division of home responsibilities will be shared, and how to handle any incompatible interests that may exist.
This is part of creating the plan.
It's not just about the retiree, but about those in the retiree's life as well.
The book also mentions that partners should try and synchronize retirement dates. I personally don't think this is needed as long as you have a plan (are you sensing a theme here?).
You can do whatever works for you both as long as you discuss it in advance, agree on it, and have a plan. If those happen, you can make just about anything work IMO.
If you are being forced into retirement, embrace the inevitable — you are going to be a retiree. Do not dwell on wishing you could remain in the workforce since such thoughts are likely to contribute to negative feelings about retirement and may prevent you from adopting your retirement role. Once you have fully accepted your new reality, make every effort to adopt a positive mind-set and get to work on planning how you will live in retirement.
Move on. That's the summary.
This is why you need to be financially independent as soon as possible — just in case retirement isn't your decision. Then being forced to quit work isn't a financial killer. Plus, if you are FI you have half of your retirement, the money side, covered.
This is also why you should create many different interests/activities well before you might retire. They will prepare you for your eventual retirement date and cover the life side of retirement in case you get canned before you want to stop working.
In short, prepare for the worst just in case it happens. Think of it as retirement insurance.
If you need some ideas for what activities you might like to try, see my Huge List of Awesome Retirement Activities.
Start to break your emotional connection to the workplace while still on your job and begin the process of defining yourself as a retiree, not as a worker. As a new perspective, view your retirement as the next logical step in your life: not the termination of a career but rather a movement into a new life stage. In this way, you may be less likely to look back to your working days with longing or to define yourself solely by what you did for a living. You will also prime yourself to adopt other roles that are more appropriate for retirement.
I'm going to go a step further and say you should "break your emotional connection to the workplace" now. Don't wait until you start preparing for retirement (after all, we just learned that you could be canned unexpectedly). Do it now. It's not a healthy situation IMO.
Sure, be proud of what you do, how you contribute to the company/society, etc. I'm not saying to disown your job, hate it, or downplay its impact.
What I am saying is that you need to separate who you are as a person from what you do for a living. Those are two different things. And one of them (you as a person) will go on well after the other (what you do for a living) is long gone.
So whether you're 30 or 40 or 50 or older, break that connection now. There's no benefit in having job and life so connected and there could be a huge downside if you don't separate them.
That completes their tips for addressing retirement issues while you're still working.
Now let's move on to their final set of suggestions…
Tips for Retirement
Here the book offers some ideas for what to do once you actually retire.
They begin with the following:
Once you've left the workforce and begun your retirement, there are a few points to keep in mind in your quest for a better lifestyle. Some are proactive steps you can take on your own to hasten your adjustment and subject well-being. Others are reactive, meant as guidance for nipping problems in the bud as soon as they arise:
First of all, in the initial stages of retirement — the first six months or so — you will be elated. This will probably not last so don't be fooled into thinking that things will just get easier as you go. By the time you hit 18 months or so, you are likely to be disenchanted. So never forget you have work ahead of you if you plan to enjoy your retirement.
Hahaha. They are so pessimistic! LOL.
Yes, there is an elation stage. For me it lasted at least two years. It may have been longer.
I mean really, what's the problem with doing whatever you want whenever you want? You have TIME FREEDOM!!!!! Who wouldn't be elated????
Of course, this is with the caveat that you have both the money and life sides of retirement planned for.
With a plan, your elation period will be extended. Without it? It's a roll of the dice.
As for the "disenchanted" part? I've never had it. It's been over five years and I've never been disenchanted with retirement. My only regret is that I didn't retire sooner.
I can't say having a plan will keep you from ever being disenchanted, but I would say it might. And at the worst it probably dampens the impact of any possible disenchantment, so what's the harm?
Keep a positive attitude and an eye to the future. As we've said, your life will lack structure, so it may be tempting to look at retirement as boring and to look back on work through a veil of sentimentality that is far from accurate. Don't ruminate on what you gave up; remind yourself that your job also had plenty of boring and less-than-satisfying moments. You may find you don't miss work as much as you miss the structure and routine it provided. Ideally, this will free you to focus on the positive features of retirement, the freedom from worry and the realization that you can mold your life according to your needs. But also be aware that, as you build a new life, it is important that you know who you are and what your interests and needs are. Self-exploration and personal honesty are essential for your ongoing life-building process.
Again, a plan will take care of most if not all of this — including the lack of structure.
You don't need to plan every minute of your life and it doesn't need to turn into another job, but certainly almost everyone reading this has some sort of system for setting goals and then tracking them to be sure they work, right?
It's simply Life Management 101. How did you get to 60 years old if you don't have it? LOL.
Anyway, set your plan and create your schedule to do the things you want to do and ENJOY your retirement.
Many retirees work in retirement and still consider themselves retired. These bridge jobs can help in adjustment but only if taken on for the right reasons—to feel socially connected, to feel productive, or to achieve emotional benefits, such as enhanced self-esteem. Work in and of itself is not essential to a happy retirement, so work only if that works for you, meaning you like working or it fills a social or psychological need. However, the job has to be the right one to avoid the potential problems of feeling stressed, overworked, or even unretired.
Work or don't work — it's up to you.
Personally, I like to do some sort of work activity as it keeps my mind challenged and active.
You can decide for yourself what works best for you.
FYI, if I had to do it all over again, I would phase into semi-retirement earlier, test out retirement gradually, and up my free time as I got more comfortable with it.
I think this is a generally good plan and gets people into retirement sooner.
And what if you simply need the money? That's a reason that some retirees have to go back to work. However, if that's the only reason you do so, the odds are high that you will not be happy with yourself or your job. Instead, try to recognize the positives of working—the social contact, feelings of productivity and so on. In that way, you will have taken a job for positive rather than negative reasons, and that can help you feel better about things.
This is why I like having a side hustle — because it gives you the benefits of working (including money) but is also something you probably enjoy. So it doesn't feel like work.
For me, it's blogging. I really like the process, the topic, the people, etc. Why not do it?
And since the site earns a nice income, that makes it all the better! 😉
Exploration and pursuit of each partner's separate interests and activities is important. The time devoted to these can provide each partner with their own space, along with opportunities for each one's personal development. Too much time together can lead to feelings of isolation, alienation, and disconnectedness from the community at large. However, there should also be some shared activities and relationships since these help to maintain the bonds between you and your spouse. Balance is the key here.
I put this here because some will need reminding of it, but basically you should have worked out most (or all) of the spouse issues in your retirement plan.
Plan time together, of course, but also plan time apart with separate interests.
Be kind and considerate. If you have a great marriage, retirement will probably make it better.
If you have a bad marriage (or even just an "ok" one), try to get it to at least "good" before retirement.
While you're out socializing, talk to other retirees. Only they can understand the difficulties you face in the transition, so you can empathize and maybe sympathize with each other. More important, you can trade stories and possibly exchange ideas as to what has worked and not worked on your path to adjustment.
I like the idea of talking to retirees, but I'd suggest you do it before you retire so you get a sense of what it will be like.
You can also read my retirement interviews. That's the reason I do them — to try and take the mystery out of retirement.
And you can chat with other retirees when you retire, but I don't know what these difficulties they talk about are. LOL.
Get out of the house as often as possible. We found successful retirees are particularly likely to travel. It's not just grand adventures; "travel" also includes simple day trips by car. While financial resources might limit destinations or types of transportation, day trips are available to all retirees who are mobile. And to make such trips help bring balance between your social and personal activities, bring along some friends.
Uh, get out of the house often? This is really a needed tip?
I get out of the house every day. That's a thing, right?
At a bare minimum I get out to exercise at the gym. But then there's usually walking and pickleball, if not other things that take me outside.
The only times I don't get out much (I still make it to the gym — as long as it's open) is when the winter weather is so terrible we have to hunker down for a day or two.
Thankfully that's about all it is in Colorado — not like those extended days of nasty we had in Michigan! Ha!
Even some typically home-based activities can be conducted in a social environment. For example, if you like to read, join a book club or start one on your own. And if you're not into joining groups, there are plenty of public spaces, such as cafes, where you can read and have an opportunity to feel part of the world. If you prefer going online, some even offer free Wi-Fi connections.
I do this each day I'm at home (versus traveling).
I go to the gym and work out, then head to the cafe to get breakfast. I pull out a book, read, relax, eat, and have a cup of coffee. It's become one of my favorite parts of the day.
Sometimes I have to rush it a bit since I have a pickleball game I need to get to, but otherwise I get in some refreshment, some time out, and a bit of reading in. It's very nice.
And if someone I know comes in, I forego the reading and chat with them.
It's pretty great.
Don't forget…exercise. Well-adjusted retirees are much more active physically exercising regularly, playing sports, and so on, and regular exercise has been proven to provide all kinds of psychological and emotional benefits to its participants.
There are so many wonderful benefits of exercising that you MUST exercise some in retirement — even if it's simply walking each day.
You will likely live a longer, better, happier life if you take care of yourself and exercise.
Eating right, sleeping enough and well, and keeping stress low are important too, of course.
As one means of building a regular routine (and avoiding the trap of losing your motivation), consider keeping a calendar or the ever popular "to do" list. In this way, you treat your retirement very much like a job, keeping track of the personally meaningful things you want to pursue, social engagements, and the more mundane chores and responsibilities. A calendar may be the better option since it more clearly illustrates what you have planned for each day and points out the gaps where nothing is planned. Each morning should start off with a review of your calendar or list so that you know what the day ahead holds for you. If it's nothing, then you can fill in the blanks.
I do both — I have a calendar and a to-do list.
Here's how they work:
I set goals — things I want to achieve in life.
Then I create to-do tasks to work towards those goals. I use Todoist as it syncs tasks between my computer and phone.
Some tasks simply get done as I review my list.
Other tasks, with a specific day/time, get scheduled on my calendar. Good examples would be exercise time (scheduled daily for 7 am to 9 am), pickleball matches, doctor's appointments, movie times, and so on.
I do treat it like a job, but it's way more fun (and a lot less time) than any job I ever had. Hahaha. It's planning great parts of my life!
I review my tasks throughout the day and am sure I have them all completed before I go to bed. I also review the next day before bed so when I get up, I simply go.
I have a standard routine, so for most days "reviewing" the next day takes about 5 seconds in my mind. 🙂
As one final, very important point–get selfish. You have raised a family, fought your way through your career, and suffered the trials and tribulations of just plain living, so you've earned it. It's time to focus on yourself and your needs.
As we stated way back in our opening paragraph, retirement is a full-time job, as demanding as any you have held in the past. That job is about filling a void—the gaping holes that are left in one's life after departing the workforce. Unfortunately, you won't get paid for retirement, but that does not diminish the importance of this job. It is the unavoidable job of living, and each of us has a personal responsibility to live as well as we can. So be aware: you have work ahead of you. If retirement is attacked with the same gusto that you applied to your job, there is a good chance that you can achieve the high levels of inner peace and subjective well-being we all strive for. It will not be easy, but if you stay focused, a happy ending may be reached sooner than you think.
They are more pessimistic than I am (as they have been the entire book).
I would amend their statements as follows:
"If retirement is attacked with the same gusto that you applied to your job, you will likely achieve the high levels of inner peace and subjective well-being we all strive for. If you have a plan, it will be fairly easy and if you stay focused, a happy ending will probably be reached much sooner than you think."
Summary
So that's it for The Retirement Maze: What You Should Know Before and After You Retire.
What did you think of it?
I didn't like how down they were on retirement, especially at the beginning of the book.
But I think you can see why I ended up appreciating it. They came around and offered some solid, practical suggestions for making the most of retirement.
That's why I believe this book is a great read for anyone thinking of retiring in the next decade. Or even if you're just retired and trying to figure it all out — I am pretty sure this book can be helpful.
What did you like about the book and what didn't you like? Please leave your thoughts in the comments below as I'm excited to hear them.