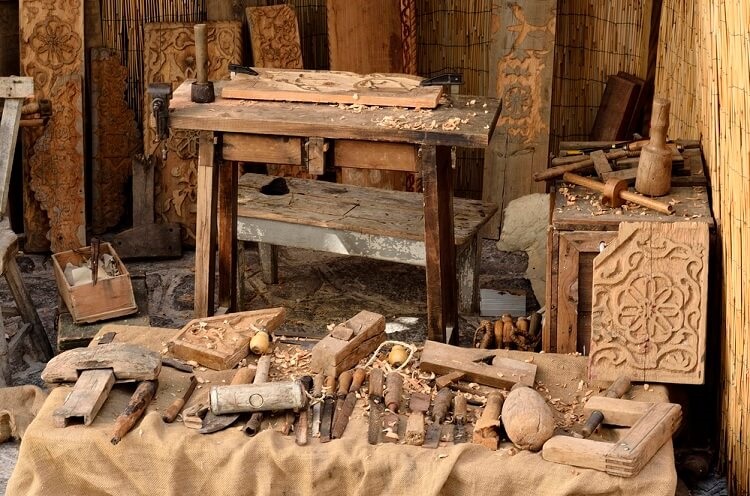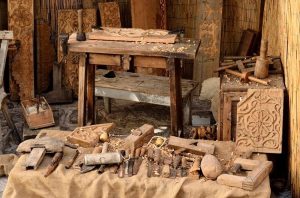 We've talked a lot about what retirement is like — and I mean what it's really like.
Not some sort of ideal version of life after work or the "quit work and play golf all day" retirement of our grandparents, but the various aspects and challenges of retirement (and especially early retirement) in the 21st century.
We've discussed how to get up the nerve to retire as well as how you might spend your time when you retire.
And, of course, our retirement interviews give us a peak behind the retirement curtain.
One area we haven't yet covered is the prep stage — the time right before your retire. What should you do when you're still working but know retirement is imminent?
Well, luckily we have Dr. Brenda Uekert who blogs at The Five Journeys and runs the Early Exit Academy (more on this later) to address that exact issue!
Today she'll be detailing three steps you want to take before you stop working to better prepare yourself for retirement.
With that said, let me turn it over to Brenda…
————————————-
Recently, I've been reading stories of early retirees returning to the workforce. They're financially independent and left the traditional workforce years ago.
So I read with keen interest about Sam's decision-making process. Sam authors the Financial Samurai and has been a leading proponent of the Financial Independence Retire Early (FIRE) movement. He writes:
However, there's a wanderlust feeling that grows when you don't feel you belong anywhere. I think we all naturally want to be part of some type of organization.
If Sam was contemplating returning to the workforce, what about the rest of us? Are we just dreaming about early retirement? Maybe it won't be as grand as we think?
As in all decisions, there are push and pull factors, and those factors change over time. For Sam, there were benefits to working: being around family 24/7 wasn't as terrific as he imagined, he wanted the security of regular paychecks, and he longed for a new challenge. Plus, he missed the camaraderie and perks of the workplace. Those factors are relevant whether you're 45 or 65.
Retirement is treated as an on-off switch. You work like a dog and then one day, you don't. And that's the mistake people make.
Instead, consider retirement a transition. Some people do well and some people just can't figure out how to create a meaningful new life. And the transition can take years. What can you do to prepare yourself for a joyful life beyond the workforce?
The $10,000 Candlestick
Want to see what a $10,000 candlestick looks like? Well, here you go!
Awesome, isn't it!
You're right, it's just a plain wooden candlestick. But I made it! Hence, the $10,000 price tag! Some of you know where this story is headed.
Several years ago, I decided it would be fun to learn how to turn wood. I took a class and jumped right in. As in SPENT A LOT OF MONEY.
The lathe arrived and my daughter and I heaved it up to the loft step by step, struggling to place it on the stand. Since I'm turning in the house, I needed a dust collector. And let's not forget the bandsaw to cut wood (still unused). Well, you can't turn without the tools, which come in all kinds of shapes and sizes. Gotta sharpen the tools with a sharpening system. And I need finishing products. Plus, I need instructions, so how about some weekend workshops?
The thing is, I was working a full-time crazy career and raising my teenager as a single mom. I couldn't devote a whole lot of time to my new hobby. But it was something I could do when I retired. If I learned the basics now, I'd be pretty good by the time I retired.
And then I decided that wood turning wasn't quite the thing – how about wood carving? So I bought more equipment and took a weeklong class, which was wonderful. Turning produced the canvas. Carving introduced the art. Cool stuff!
So what does any of this have to do with retirement? Just about everything!
In my experience, people can tell me very quickly why they want to leave the workplace. They're burned out, tired of the job, spending more time in airports than at the house, working for a jerk of a boss, and just plain unhappy.
Then I ask them what their life looks like once they hit their money target and hand in their resignation. Very often, silence is the initial response. Then there's the usual response of sleeping in late and traveling. That's it! They aren't making any candlesticks at all!
Your One Wild and Precious Life
One of favorite quotes is from the poet Mary Oliver:
"Tell me, what is it you plan to do with your one wild and precious life?"
Gosh, that's a lot of pressure, isn't it?
There's the idea that most of us wake up each day with some sort of driving passion.
In reality, few people say they have passion. And that's quite alright. But when you leave the workforce for good, you'd better find something to do that brings you happiness. Or you'll be drifting for quite some time, and maybe thinking like Sam about returning to the job.
Here are three tips that will help you gear up for life beyond the office.
Tip #1: Draft a Post-Career Schedule
It's your first Monday morning after retirement. You sleep in, smile, and maybe run an errand, marveling at the empty stores and slow pace that greets you. Or maybe you are flying to Europe to spend a month on an adventure excursion. Then what? What will you be doing six months later?
Why not draft your schedule now? Will you become a gym rat and finally take off those extra 20 pounds? Or spend some time and skills volunteering for a local cause? Will you sell the house and live in an RV as you travel the country? Will you spend more quality time with family – and what does that look like?
Think of your future schedule as a template. Are there certain things you'd like to do every day? How about periodically?
Allow yourself to dream and jot down ideas that awaken you at 2 a.m. You're not married to this schedule. It's just a fun exercise to get you grooving toward retirement.
And if you need some inspiration, create a folder (or Pinterest board) that has images of the things you'd like to do when you leave the workplace.
Tip #2: Join Groups and Events
Here's the kicker. For most people, your work, no matter how lousy it is, offers a built-in social network. You have a group of people around you to commiserate with when things go wrong and to celebrate with when life takes an upturn. And there are people around to chat with.
Most men in particular, dismiss the importance of a social life. But when you sit home alone in front of your laptop googling the weather and talking to your cats, you'll discover the importance of building a social life. And if you're relatively young, your peers are all working. Who will you hang out with?
Even if you're an introvert, we all need some level of social interaction. The good thing is that there are a ton of groups you can join – try several out before you commit to a group. But don't wait! You want a social network BEFORE you leave the workplace.
And I can hear you dissent, because that was my voice too. I don't have time. I don't know of a group I'd like to join. I'm too tired by the end of the day.
It wasn't thoughts of retirement that drove me to become a joiner—it was death.
One morning, we were called into the conference room, where we were given the sad news that a colleague had died in her sleep. Her last day alive had been spent in the office.
She was in her 50s; never made it to retirement. And that set me in motion.
Why am I waiting until retirement when I may never make it? Why aren't I living for today?
And my next move was one of the best things I ever did in my life. I carved out time to get trained and carry out volunteer service hours to become a certified Virginia master naturalist.
And when my career suddenly ended, I had a fantastic group of friends and a social life that was much richer than what I ever had in the workplace.
Tip #3: Stop Panicking
I have a friend who recently retired. He had planned on consulting a bit longer, but it didn't pan out. Now he finds himself without a schedule and all the time in the world to worry about whether his money will last.
Should he return to peanut butter and ramen noodles? Maybe pick up a job at the local convenience store? I recognize that panic!
We spend our lives putting money aside for retirement, investments, and savings. And for those chasing FIRE, we've been stockpiling big chunks of our paychecks. Now the paychecks have ended. Help!
I'm not financially independent – yet – and I recognize that panic. And for those of us who experienced difficult times, even poverty, the fear is very real.
Then how about coming up with a worst case scenario? It might ease your worries.
For example, shortly after I lost my job a friend forwarded a 'help wanted' ad from the local alpaca farm. And I thought, would that be the worst thing in the world – getting up in the morning and looking into the gigantic eyes of some lovely alpaca as I distributed food?
It made me laugh and it put everything into perspective.
Yes, I can always return to the workforce if things don't work out. Would that be so bad?
A certain amount of panic is normal. It takes time to adjust to no salary.
But maybe we need to talk about candlesticks again? While hobbies are great, wouldn't it be fantastic if I could actually sell my candlesticks and make money?
If you are really nervous about the end of a paycheck, then why not explore side hustles before you leave the workplace? And you might have to try several hustles before you discover one that you like and that brings in income. That's one way to alleviate panic.
What if panic is a good thing?
Maybe it's the message to review your portfolio. How are your assets allocated? Are you invested like a 20 year-old, not a 50 year-old? Are you riding the stock market and feeling panic because you know it will crash – eventually? And a crash will postpone your retirement plans indefinitely.
As you get older and as your retirement date gets closer, you want a bigger safety cushion so that you aren't tempted to sell stocks at their lowest point. And if you've got a profitable side hustle going, you don't need to earn 10% on your investments. Ease off the accelerator!
So relax a bit and go ahead and get started today on that wild and precious life.
————————————-
Good stuff, huh?
Well, Brenda's course is full of great content like this!
Her next course is for Midlife Dreamers — the group which most resembles ESI Money readers.
If you purchase it before midnight on July 4 using this link, you'll get a $200 discount (reg. price $797).
Brenda offers a 21-day, 100% money back guarantee, so if you think you're even remotely interested, why not check it out? There's no risk and you may just find it's exactly what you need to take the retirement plunge!