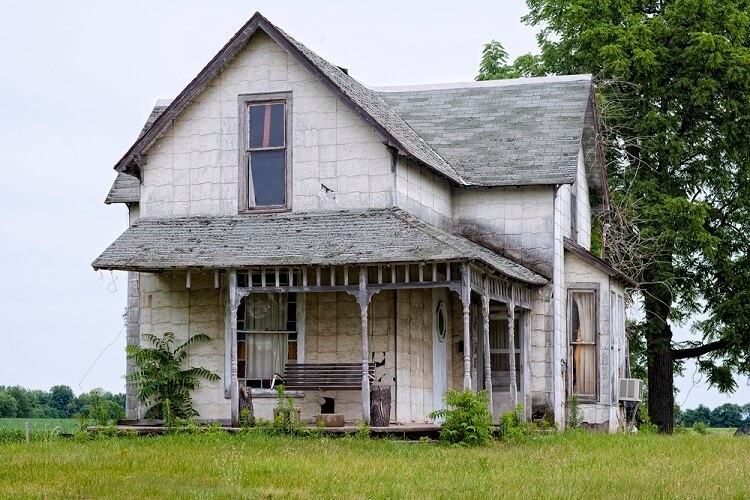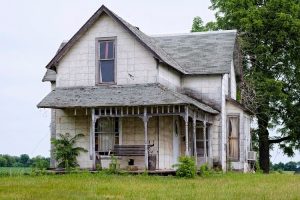 If you look around the web there are a whole host of suggestions on what the "right" or "best" percentage of your income can be spent on a house.
Today we'll look at a couple of methods that suggest what you should budget for a house.
I'll also share what we've done through the years and my recommendations on what to spend when you buy.
The Highest Percentage
Most banks, home buyers, and real estate agents are on the same page when it comes to home buying — they want the most expensive house the buyer can afford. The bank wants it because they can lock in interest for a long time. The buyers want it because they want the biggest house in the nicest neighborhood possible. The real estate agents want it because they earn commission based on the selling price. So all three usually work together to try and get the buyer into the priciest house possible.
Obviously, this is less than optimal for the buyer, but we'll get into that later.
For now, let's explore some general guidelines on what a person should spend when they buy a home.
The standard options are different takes on the (mostly) same numbers: house cost and gross earnings. One method simply uses monthly numbers while the other uses total/annual numbers. Let's look at them both.
Percentage of Gross Income Method
The first method we'll look at is percentage of gross income. This basically says you should spend up to a given percentage of your gross monthly income on a house.
If you need help determining what's recommended for you, here are some calculators I found by Googling a bit:
Each of these takes your personal information, looks at the market you're in, and assigns an amount you can afford based on a percentage of gross income.
Or if you prefer you can take a more general approach. Money Under 30 lists the following rule-of-thumb guidelines:
Your maximum mortgage payment (rule of 28): The golden rule in determining how much home you can afford is that your monthly mortgage payment should not exceed 28 percent of your gross monthly income (your income before taxes are taken out).
Your maximum total housing payment (rule of 32): The next rule stipulates that your total housing payments (including the mortgage, homeowner's insurance, and private mortgage insurance [PMI], association fees, and property taxes) should not exceed 32 percent of your gross monthly income.
Your maximum monthly debt payments (rule of 40): Finally, your total debt payments, including your housing payment, your auto loan or student loan payments, and minimum credit card payments should not exceed 40 percent of your gross monthly income.
These are standard guidelines that I've seen on many sites and get you in the ballpark of what you COULD spend.
Number of Times Gross Income
An alternative option is using the number of times gross income method. This post lists home affordability based on house cost divided by gross annual income. It offers several perspectives which suggest that a buyer can afford a home somewhere between 2 and 5 times his gross annual salary.
That's a pretty big range, so the post goes a bit deeper, does some calculations, and comes up with a consensus number of around 3.5 times. Thus if you make $100k per year you can afford a house worth $350k.
But What's Best?
Both methods give you the maximum amount you should pay under each scenario. But is maxing out your home cost the best option to grow your net worth? If you've read my post on how to buy a home and pay it off in 10 years, you know the answer. 🙂
Here's what I said there:
Buy a house you can easily afford, putting at least 20% down. What's a house you can afford? It's one that fits into your budget after you look at all the costs, including both the house itself and the costs associated with home ownership. It's also a house that leaves a bit of room in your budget for unexpected events and emergencies, not one you have to stretch financially to afford. It's also a house that allows you to keep on saving for your other needs like retirement and education costs for the kids. Lastly, it's a number YOU determine, not one that the bank (who wants you to borrow as much as possible) gives you.
In other words, you need to develop a budget and know what you can afford. And leave in some wiggle room too. Then YOU tell the bank and your agent what you're willing to spend. They don't tell you.
Only this way will you know that you'll get a home you can afford and hopefully be able to pay off much faster than your mortgage calls for.
What We Did
I've already shared the cities we've lived in but I thought it would be fun to go through them and compare house costs versus income. This way you can see how the relationship between the two played out in helping us build our net worth.
I'll only use the cities where we were married (I'll skip the ones I lived in before I got married). I'll also use the ratio at the time we bought the home (obviously our incomes went up during the times we lived in each place, making the ratios better).
Thanks to Quicken and tracking our financials for 22 years, I have the data. 🙂
The results:
Pittsburgh: House was worth 1.17 times income
Nashville: House was worth 1.38 times income
Grand Rapids: House was worth 1.13 times income
Oklahoma City: House was worth 1.10 times income
Colorado Springs: House was worth 0.93 times income
A few comments on these:
The ratios are low — nowhere near 3.5 times. This was key to us growing our net worth. Because we initially bought low and paid off our house when we lived in Nashville, we had years of no debt which saved us a fortune. We then invested that money in index funds and eventually our properties to drive net worth higher.
The ratios held steady through the years. Our Oklahoma City house was our most expensive ever (Colorado Springs is close), but because my income was so high (combined with our rental units) the ratio remained low.
We did not suffer. Some of you may be thinking that we lived in run down areas or bad parts of town. The smallest house we lived in was probably 2,300 square feet, none of the homes were older than 15 years when we bought them, and they all were in very nice neighborhoods. So we didn't compromise quality of life to be better off financially. If anything, we could have purchased smaller homes for less money and still been fine.
The cities made the difference. Some of you are probably saying, "Yeah, but you lived in low cost-of-living cities that allowed you to do that." Exactly. That's the point I made in Become Wealthy by Having a High Income in a Low Cost City.
We didn't suffer (yes, I know I said that previously). Some of you are probably saying, "Yeah, but you lived in ____________." (meaning the cities we lived in were far from glamour spots). Let me respond bluntly: I'm from Iowa. Compared to the town of 3,000 I grew up in, every place is a mega-city with tons to do. I've lived in a big city (DC when I was in college) and have visited pretty much every big city in the US. I actually prefer mid-sized towns that have enough to do but don't have the traffic hassles, crime, and so forth that many big cities do. I'm not disparaging New York, LA, Chicago and the rest, just saying those are not my cups of tea. Your opinion may be different.
Not only were the house costs versus income numbers interesting, but as I dug through Quicken I started to look at housing costs versus net worth as well. Here are those numbers:
Pittsburgh: House was worth 4.12 times net worth
Nashville: House was worth 0.73 times net worth
Grand Rapids: House was worth 0.37 times net worth
Oklahoma City: House was worth 0.14 times net worth
Colorado Springs: House was worth 0.12 times net worth
Not much to say here other than the house values stayed the same/went up slightly while net worth exploded. The fact that our home is currently only 12% of our overall net worth (or actually it was when we bought it — it's now about 11%) is nice.
Conclusion
So where does this lead us? The wrap up:
Ignore what the "experts" and rules-of-thumb say when you decide how much to spend on a house.
Instead, develop a budget, decide what you can afford, and buy a house accordingly.
Use my method for paying off your mortgage in 10 years or less.
Once you do that, you can super-charge your investing. (By the way, I didn't compromise my saving/investing to pay off my house early. If you are purposeful and grow your career/income, you can pay off your mortgage early AND save/invest at the same time.)
If you take these steps, your net worth will thank you. 🙂