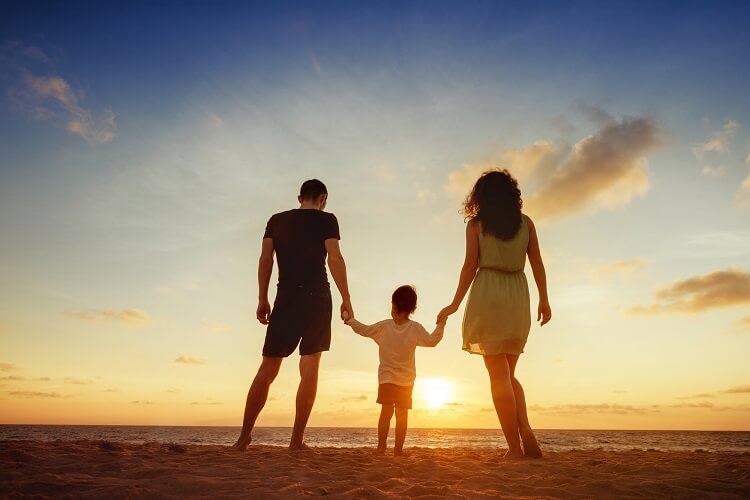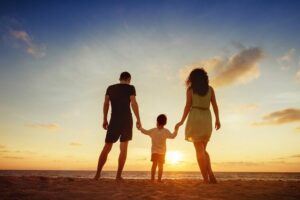 Today we continue sharing some parts of the book Die with Zero as well as my thoughts on them.
Last time we covered the introduction and Rule 1 of the book's nine rules, so if you missed it you should probably read that before proceeding.
As for this post, we'll get into Rule 2.
Let's get started…
Rule 2
We'll begin by stating Rule 2 as follows:
Start investing in experiences early.
What is "early" and why should we invest in experiences at this time?
The author starts his answer to these questions with a bit of a review from the preceding chapter:
The main idea here is that your life is the sum of your experiences. This just means that everything you do in life — all the daily, weekly, monthly, annual, and once-in-a-lifetime experiences you have — adds up to who you are. When you look back on your life, the richness of those experiences will determine your judgment of how full a life you've led.
So it stands to reason that you should put some serious thought and effort into planning the kinds of experiences that you want for yourself. Without that kind of deliberate planning, you're bound to just follow our culture's well-trodden, default path through life — to coast on autopilot. You'll get to your destination (death) but probably without having the kind of journey you would have actively chosen for yourself.
That was when I realized that you retire on your memories. When you're too frail to do much of anything else, you can still look black on the life you've lived and experience immense pride, joy, and the bittersweet feeling of nostalgia.
Ok, so I think we have the main points by now:
Life = Experiences
The more experiences, the better your life.
You need to plan for experiences in order to "maximize" them. You simply can't be on auto-pilot and expect to get the most from whatever you do.
Experiences not only give you pleasure when you do them, but allow you to reminisce and relive them and enjoy them in years in the future.
FYI, I'm not saying I'm 100% on board with all of this. I'm simply explaining what the author says at this point.
Ok, with that out of the way, he goes back to the story of the ant and the grasshopper as follows:
What I'm saying is that our culture tends to overemphasize the virtues of the ant — of hard work and delayed gratification — at the cost of other virtues. As a result, we fail to appreciate that the grasshopper was onto something, too.
So, yes, the ant would be better off to save a little and, yes, the grasshopper would be better off to live a little! I'm here to bridge the ant and the grasshopper, to help you find the right balance between the two.
In fact, the stated moral of my favorite version of the fable is just this: "There is a time for work and a time for play."
Several thoughts here:
Culture might "overemphasize" saving versus spending on experiences, but IMO most Americans don't live their lives in this way. If anything there's an overemphasis on spending versus savings in the majority's lives.
The author might be better served by arguing for spending on experiences versus spending on things. That's where I think the real problem is in America. We're too busy buying the latest iPhone because it's now in silver instead of gold. If we'd just relax a bit and control spending on phones, TVs, computers, new, fancy cars, etc., we'd have a lot more money to spend on experiences.
That said, within the FIRE community there is a glorification of saving and a down-the-nose view of spending. Many of us would be better off to lighten up a little on the purse strings as we're saving for FI. That point is not lost on me and I think it's a good one worth considering.
The author says he's here to offer a balance, but this book is certainly NOT a balance. It's weighted well to the side of being a grasshopper versus being an ant. Just sayin'. This is yet another example of the author saying one thing and then turning around and saying the opposite (a point I brought up in the last post).
We're not ready to answer the questions I posed above yet, but we will introduce an interesting concept…
What's an Experience Worth?
We all know how to calculate net worth and that it's a measure of wealth, right?
Well what if there was a "net worth of experiences" (instead of money)?
Funny you should ask as that's what the author suggests next.
His words:
Earlier I said that life is the sum of all experiences. Well, I wasn't just speaking figuratively: If you were to put a numerical value on each experience, you could then actually add up the value of multiple experiences. Doing that makes it possible to compare bundles of disparate experiences, which is a step toward maximizing your lifetime fulfillment.
How do you place a numerical value on an experience? For starters, think about the enjoyment you get from each experience in terms of points, like the points you'd earn in a game. Peak experiences will bring you many experience points. Small pleasures will get only a few points. How many points you assign to an activity is totally up to you, because everybody's values and interests are different.
Some people like nothing more than tending their garden, so they would say that every day they spend gardening gets a high number of points. Other people would say you'd have to pay them to prune plants or pull weeds, so for them any time spent gardening would get zero points. (There are no negative points in this system.)
If you take all of your positive experiences from a given year and add up their point values, you get a number (for example, 5,090 points). You can represent this number as a bar on a bar chart. The higher the number, the higher the bar. It's as simple as that.
You can do the same for every year of your life so far. Some years are better than others, for various reasons, and some of these reasons are out of your control. (If an accident left you confined to a hospital for 12 months, for example, you probably wouldn't have many enjoyable experiences that year.)
I can be a bit numerical (to a fault sometimes, ask my wife) and this practice is a bit over-the-top even for me.
Really? I'm going to take time and effort to list all my experiences in a year, give them a point value, then compare them to other years where I've done the same? I don't think so.
But the concept can be altered a bit and made much simpler (and thus more useful).
Why not simply list the highlights of one year versus another? You know, the big things — a cruise, a trip to Disney, your son getting married, running a marathon, etc. This takes a fraction of the time of the proposed solution and yields the same result — it gives you a comparison of one year to another.
I like this method way better but maybe it's just because it's my idea. Haha.
The Memory Dividend
Now we start to address why it's better to begin investing in experiences early in life.
I'll share what the author says first and then give my take on it:
When you have an experience, you get that current, in-the-moment enjoyment, but you also form memories that you get to relive later. This is a big part of being present as a living human being: For better or worse, you re-experience that experience, often more than once. You might hear a favorite song, get a whiff of a familiar scent, look at an old photo, and suddenly your memory's triggered and you are reliving that experience. You think of your first kiss, and if that was a pleasant experience, then you might feel warm and fuzzy. Or you might chuckle because you had braces and the whole experience was embarrassing but also sweet. So every time you remember the original experience, you get an additional experience from mentally and emotionally reliving the original experience.
The recollection may bring you just a tiny fraction of the enjoyment that the original experience did, but those memories add up to make you who you are.
The memory dividend is so powerful and valuable that tech companies are monetizing it and creating billions in wealth. Anyone who's used Facebook or Google Photos has seen the occasional "On this day 3 years ago" message, twitch accompanying photos from that day. Through this feature, the companies tap into your memory dividend, sparking good feelings and a desire to reach out to those included in the photos. This whole process makes you happy — and makes you a more loyal customer.
Think back to one of the best vacations you ever had, and let's say it lasted a full week. Now think about how much time you spent showing pictures of that trip to your friends back home. Add to that all the times you and the people you traveled with reminisced about that trip, and all the times you've thought about it yourself or given advice to other people considering going on a similar trip. All those residual experiences from the original experience are the dividends I'm talking about—they're your memory dividends, and they add up. In fact, some of these memories, upon repeat reflection, may actually bring more enjoyment than the original experience itself.
So buying an experience doesn't just buy you the experience itself — it also buys you the sum of all the dividends that experience will bring for the rest of your life.
Ok, so here's his line of thinking:
You have an experience and that gives you joy in and of itself.
But you also remember the experience for the rest of your life, which gives you joy every time you remember it. This is the Memory Dividend.
This is just like buying a stock and getting dividends. You get the stock from the get go, but it also pays you a bit here and there for the rest of the time you own it.
Given this, it makes sense that you have experiences early in life so they can pay you memory dividends for a longer amount of time. Add up the experiences and you create your own memory dividend portfolio that keeps paying you in joyful thoughts throughout your life. The author actually says these memories "compound, just like with money in the bank."
To illustrate compounding, he gives this example:
Due to compounding, your financial savings don't just add up — they begin to snowball. And the same thing can happen with your memory dividends — they also can and will compound.
This happens whenever you share the memory of the experience with other people. That's because whenever you interact with someone, sharing an experience you've had, that is an experience in itself. You're communicating, laughing, bonding, giving advice, helping them, being vulnerable — you're doing the stuff of everyday life.
By having experiences, you not only live a more engaged and interesting life yourself, but you also have more of yourself to share with others.
It's like the idea that business begets more business. Positive experiences are radioactive and contagious in a good way; they start a chain reaction that releases more energy than you thought you had. One plus one can be more than two. That's one of the reasons I say that you should invest in experiences.
He then shifts this line of thinking into yet another mini-rant against saving too much:
Yet again—and I can't say this enough—many people live as if they forget that this is the point of earning, saving, and investing money. When you ask people what they're saving money for, much of the time the answer is "retirement."
To some extent, I get it: We all need to save and invest some amount of money for a time when we're no longer getting a paycheck. Nobody wants to starve in their old age or make their children have to support them.
But here's the thing: Since the whole point of money is to have experiences, investing money to get a return with which to have experiences is a roundabout way of having experiences. Why go through all that when you can just invest directly in experiences — and get a return on experiences? Not only that, but the number of actual experiences available to you diminishes as you age. Yes, you need money to survive in retirement, but the main thing you'll be retiring on will be your memories — so make sure you invest enough in those.
This statement illustrates a couple big problems I have with this book:
"The whole point of money is to have experiences." No, that is not the "whole point" of money. The author often takes his own opinions and states them as fact. This drives me crazy which is one reason I dislike half this book.
"The main thing you'll be retiring on will be your memories." Haha. Again, no. Go to the grocery store and tell them you want to buy your retirement food with memories because you have no cash. Let me know what they say. LOL.
Anyway, this sort of exaggeration really detracts from what is generally a decent message IMO.
But as you'll see in this series, we'll regularly see the author make a good point and then undercut what he just said by making some sort of stupid claim.
I'll weed out the good stuff for you, but why does he make it so hard to do so?
Rule 2 Summary
As we wrap up this post, let's end with a summary of this rule.
Here's how the author sums it up:
Once you start thinking about the memory dividing, something becomes really clear: It pays to invest early. The earlier you start investing, the more time you have to reap your memory dividends. For example, if you start in your twenties (rather than your thirties), you'll have a long tail of memory dividends — so you'll be more likely to have the tail add up to more than the head (the number of experience points from the initial event). Clearly, the closer you are to death when you start having wonderful experiences, the fewer memory dividends you will have.
So when I say you should invest in experiences, my investment advice is pretty much standard. It's kind of like what Warren Buffett says: Invest early, and by the time you get to a certain age, look at how much you've accumulated. Many investment advisors want you to start your 401(k) plan early. A lot of investment advice is like that: Start early, start early, start early. Warren Buffett and other investment advisers are trying to grow money, and I'm trying to grow the richest life I can; and when I say rich, I mean rich in experiences, in adventures, in memories — rich in all the reasons you acquire money.
So here's my investment advice in a nutshell: Invest in your life's experiences — and start early, start early, start early.
What's your take on this line of thinking and (especially) the memory dividend?
For more on this topic, see my post on Rules 3 and 4.