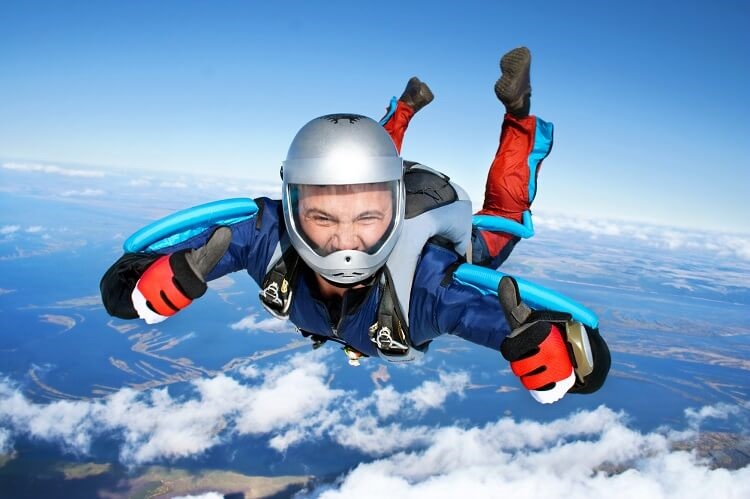 Today we continue sharing some parts of the book Die with Zero as well as my thoughts on them.
So far we've covered the introduction and Rule 1 of the book's nine rules, Rule 2, Rules 3 and 4, Rules 5 and 6, and Rules 7 and 8.
If you missed any of those you should probably read them before proceeding.
As for this post, we'll get into Rule 9 as well as wrap up our conversation around this book.
Let's get started…
Rule 9
The author lists the following as Rule 9:
Take your biggest risks when you have little to lose.
Here's how he describes this rule:
Bear in mind what I said about investing in experiences, especially when you're young. The idea is that it's always good to invest in experiences—but it's especially good to do it when you're young. Well, a similar logic applies to being bold: When you're older, some risks become more foolish than bold.
When you're young, every risk you take can pay off in a big way if you succeed: Your upside down is huge. At the same time, the downside (in other words, what happens when you take a risk and fail) is low, because you have a lot of time to recover. In poker, for example, you can sometimes buy more chips, or "reload." Well, when you're young, you're at a stage in the game of life when you can reload and reload and reload.
As a result, the long-term impact of any failure ends up being pretty low.
Basically he's saying that when you're young there's limited downside to taking a risk because young people generally don't have much to lose.
And even if it goes horribly bad, they have so much time to recover that it's probably not a fatal blow.
This is why he says people should go for it with more (and grander) experiences when they are young.
This logic can also be applied to career success. You can be bolder when you are younger and have less to risk. And if it doesn't work out, there's plenty of time for Plan B.
He then adds this to wrap up the subject:
So I get how your upbringing can make you want to play it safe. People naturally vary in their risk tolerance, and that's okay. I'm not going to tell you how much risk you should take on.
But I will add this: First, whatever level of risk you're comfortable with, whatever bold moves you might contemplate for your life, you're generally better off making those moves earlier in your life. Again, that's when you have a higher upside and a lower downside.
Second, don't underestimate the risk of inaction. Staying the course instead of making bold moves feels safe, but consider what you stand to lose: the life you could have lived if you had mustered the courage to be bolder. You're gaining a certain kind of security, but you are also losing experience points.
Third, I'll remind you that there's a difference between low risk tolerance and plain old fear. Fear tends to take the actual risk and then blow it out of proportion.
It's hard to argue with his thoughts here IMO.
Reasons Not to Move
Next the author addresses an issue I hear all the time:
One of the biggest ways people avoid bold action is an aversion to moving and travel. Many people won't even consider moving to a different city, and when an opportunity far from home does arise, I often hear them saving things like "I won't know anybody there" or "I want to stay close to my mom." It's amazing to me that people will root themselves and not seek any new life adventure because they are fearful of moving away from two or three people; if you do that, it's like letting those two or three people choose where you live.
It's not that you shouldn't care about maintaining relationships. It's that if you think about the problem rationally, you might discover that you can have the adventure and still maintain wonderful relationships, in addition to making new friends where you go. How do you think through this question rationally? My answer is to quantify every single fear.
For example, let's say you have an opportunity to move across the country (or across the world) for an exciting job that pays $70,000 a year more than your current job. But you're afraid you'll lose touch with your friends and family.
When I hear something like that, I ask a couple of questions.
One is: How much time do you spend with these people? Often it's not that much time at all, because we tend to take for granted what is readily available.
The other question I ask is: How much is a round-trip first-class ticket from here to there on no notice? This is the highest price you would have to pay to see the people you'd be moving away from.
So how does that price compare with your salary gain, not to mention everything else you stand to gain from moving? Even after doing these calculations, people still sometimes decide to stay put. That's their choice, of course, but I want to point out that what they are doing is saying that they are willing to pay $70,000 for the comfort of not having to move.
This is one of the top responses I get when I suggest 1) people move to a lower cost-of-living state and 2) retire in a lower cost-of-living state/country, and 3) take a new job in a different location to grow their income.
Now that I have this line of thinking at my disposal, I plan on using it when people raise this objection.
Conclusion
The author wraps up the book with the following:
I've given you an impossible task: to die with zero. You can follow every rule in this book, you can closely track your health and life expectancy, and you can recalculate your financials every day — yet you're not going to hit exactly zero. When you take your last breath, you might still have a few dollars in your pocket, and maybe even hundreds more in the bank. So technically, you will have failed to die with zero. That's inevitable — and it's okay.
Why? Because that goal will have done its real job, of pushing you in the right direction: By aiming to die with zero, you will forever change your autopilot focus from earning and saving and maximizing your wealth to living the best life you possibly can. That's why dying with zero is a worthy goal — with this goal in mind, you are sure to get more out of your life than you otherwise would have.
But I still ask you: Why wait until your health and life energy have begun to wane? Rather than just focusing on saving up for a big pot full of money that you will most likely not be able to spend in your lifetime, live your life to the fullest now: Chase memorable life experiences, give money to your kids when they can best use it, donate money to charity while you're still alive. That's the way to live life.
Remember: In the end, the business of life is the acquisition of memories.
So what are you waiting for?
This is what I like about this book and why I think many people, especially those in the FI community, need to read it.
It's not that the book will tell you how to die with zero. That's an impossible goal anyway and, quite frankly, not one I believe in or recommend.
But what it does is challenge people to think about their journey to financial independence and be sure they take time to smell the roses along they way. To actually think as much about their lives and experiences as they do their net worth.
I think these are worthy activities and are something I wish I did more of while I was on the road to FI.
It's too late for me to capture some of those life experiences now, but for many of you it is not. And that's why I think this book is worth a read.
My Final Thoughts
Just to wrap things up, here are a few other concepts I liked from this book:
The Memory Dividend — The sooner you have an experience, the more it is worth because you get joy each time you remember it. Thus an experience at 20 may have 60+ more years to bring you joy remembering it. An experience at 60 may have 20+ more years.
Balance between money and life — Don't make all your early years about growing your net worth. Sure, that's important, but also take time along the way to have experiences with those you love, especially before it's too late to do them.
Watch for your FI point — Once you get to financial independence, seriously consider what you really want to do with your life, don't just keep working because things are on autopilot. If you choose to keep working, that's fine. But don't stick with it out of sheer habit.
Give while you're alive — This includes giving to your kids when they can make the most of their money (generally before 30) as well as giving to charities when they can impact the most people (now!)
Take care of your health — Without your health, your wealth is worthless.
Know how you want to spend your time in retirement — Develop some hobbies, fun activities, sports pursuits, travel plans, and the like to keep your life full in retirement. If you don't, it's likely you could fail at retirement and be miserable.
Those are my key takeaways. Are there any you especially liked that I missed?
And that's a wrap. We have covered this book in detail and now it's time for those interested to go out, get their own copy, and dig deeper into the thoughts I've shared.
I hope you enjoyed this series.