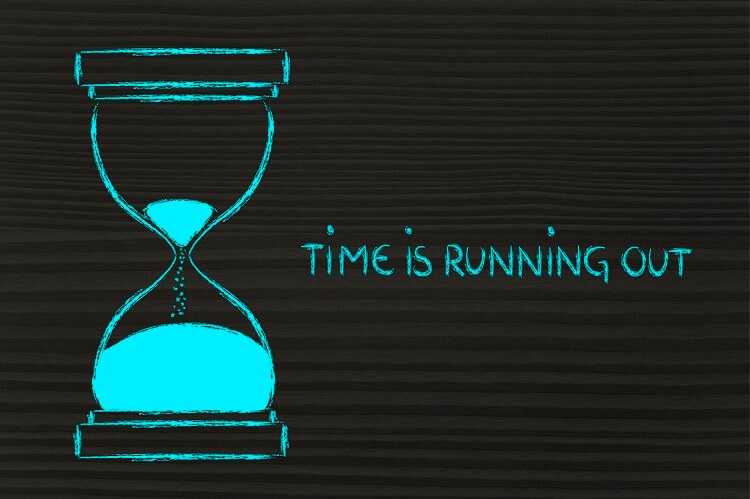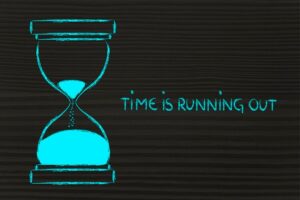 Today we continue sharing some parts of the book Die with Zero as well as my thoughts on them.
So far we've covered the introduction and Rule 1 of the book's nine rules as well as Rule 2.
If you missed either of those you should probably read them before proceeding.
As for this post, we'll get into Rules 3 and 4.
Let's get started…
Rule 3
We'll begin by stating Rule 3 as follows:
Rule 3: Aim to die with zero.
I know.
It's strange to have a rule that is the same theme as the entire book.
Isn't it? Or is it just me?
Anyway, this chapter was mostly devoted to two major excuses (in the author's point of view) people give for not wanting to die with zero.
Here's the first one…
"But I Love My Job!"
The first objection people have to dying with zero is that they love their jobs.
Here's the author's summary of this situation:
When I say that leaving money behind amounts to a waste of energy or working for free, I sometimes hear from people who say that my analysis doesn't apply to them because they love their jobs.
But here's the thing: Even people who see work as a form of play would be better off if they spent at least some percentage of their time on experiences that don't involve working for money.
My thoughts:
I think the author ignores the fact that for some people, working a job is a great experience that adds to, not subtracts from, the enjoyable experiences in their lives. As such, shouldn't this time be credited in the "positive experience" category the author touts as the end all, be all of a great life? Nope, not in his point of view.
This is another beef I have with the author. Some people do love their jobs and working at them is a wonderful experience. IMO, this time is just as valuable as any other experience if that's the way the individual feels about it.
But to the author, work = bad. Or at least work = not good. He just can't seem to admit that some people view their jobs as huge positives.
However, I know most people do not view their jobs as great experiences on par with a trip to Italy, whale watching in Hawaii, or attending the Super Bowl. I would be 100% fine if the author said he was ok with those who did love their jobs sticking with them but that he knows (he could use some stats) that most people are not happy with their jobs. (The actual numbers seem hard to pin down: CNBC says 85% of Americans are unhappy with their jobs while Forbes says it's "more than half".)
But even so, the author is correct in saying that even those who love their jobs should "spend at least some percentage of their time on experiences that don't involve working for money." After all, does anyone really love their job so much that it's the only thing they want to do? Probably not.
Now that we've addressed this issue, we have problem #2…
People Who Save Too Much
Here's how the author addresses the problem of people saving too much (and wanting to):
How do I know that people save too much for too late? I've seen the statistics. If you look at data on net worth by age, you find that most people keep accumulating wealth for decades, and most don't start spending it down until very late.
A 2018 study from the Employee Benefit Research Institute used data on older Americans' wealth (income and assets) and their spending to see how much people's assets changed during their first 20 years of retirement. ("Or until death," the study's authors added, as if to remind readers that not everyone gets to enjoy a full 20 years of retirement.) In other words, were people spending down their assets, or were they largely preserving them?
Here are some of their key findings:
On the whole, people are very slow to spend down ("decumulate") their assets.
Across ages, whether looking at retirees in their sixties or those in their nineties, the median ratio of household spending to household income hovers around 1:1. This means that people's spending continues to closely track their income — so as people's incomes decline, their spending does, too. This is another way of seeing that retirees aren't really drawing down all the money they've saved up too.
At the high end, retirees who had $500,000 or more right before retirement. Had spent down a median of only 11.8 percent of that money 20 years later or by the time they died. That's more than 88 percent left over—which means that a person retiring at 65 with half a million dollars still has more than $440,000 left at age 85!
At the lower end, retirees with less than $200,000 saved up for retirement spent a higher percentage (as you might expect, since they had less to spend overall)—but even this group's median members had spent down only one-quarter of their assets 18 years after retirement.
One-third of all retirees actually increased their assets after retirement! Instead of slowly or quickly decumulating, they continued to accumulate wealth.
Retirees on a pension — meaning that they had a guaranteed source of ongoing income after retirement — spent down much less of their assets (only 4 percent) during the first 18 years after retirement than did non-pensioners (who had spent down 34 percent).
This is interesting information and contradicts much of what we see in the media these days.
After all, isn't there a "retirement savings crisis"?
Don't believe me? I googled "retirement savings crisis" and found the following:
So, is this a real problem or is the media just hyping something that isn't really an issue?
Here's what we do know:
Americans are not that great with money, as I've pointed out. FYI, I've pointed this out for the last 15+ years of blogging.
If you look at the data the author shares, it's not really that compelling. Retirees with $200k to $500k are not swimming in money. It's likely they are living a rather basic retirement and are simply controlling expenses because they can't afford much. Even so, $200k is not much of a buffer between you and bankruptcy IMO.
Spending down your assets is not really something to be glorified because, well, you know, no one knows when they are going to die. The author addresses this issue later in the book, but even then his solution is only a guess (of course). And no one wants to fall off a financial cliff based on a guess.
So here's what I think is happening:
Americans have little saved for retirement.
Thus they are worried about running out of money before they run out of life.
As a result, they live a frugal retirement to make sure they don't get into financial trouble.
So for most Americans, saving too much isn't an issue. But it is probably an issue for many who read this site because most of us will have more than enough when we retire. We're not talking a few hundred thousands left over but MILLIONS. So his line of thinking isn't totally off.
And for those who think they will spend it all (or a good portion) in retirement, most people decrease their spending in retirement, making a bad situation worse. The author's thoughts:
You might think that as people get older, they spend money more freely out of the sheer desire to make the most of it before it's truly too late. But the opposite tends to happen. In general, spending among American households declines as people age.
For example, the Consumer Expenditure Survey, conducted by the Bureau of Labor Statistics, found that in 2017, average annual spending for households, headed by 55-to-64-year-olds was $65,000; average spending fell to $55,000 for those between 65 and 74; and spending fell again to $42,000 for those 75 and older.
This overall decline occurred despite a rise in health care expenses, because most other expenses, such as clothing and entertainment, were much lower. The decline in spending over time was even more active for retirees with more than $1 million in assets, according to separate research conducted by J.P. Morgan Asset Management, which analyzed data from more than half a million of its customers.
Many financial planners are very familiar with this pattern. On sites that provide retirement advice, references to the "slow-go" and "no-go" years abound. But the message of declining "go" doesn't seem to have reached the general public. And if you're not aware of this fairly predictable patterns, you're likely to (incorrectly) expect steady expenditures on experiences from the day you retire until the day you die. That's one reason you might greatly over save and underspend.
I must admit, this describes me at this point in life.
I'm making enough to cover expenses, spending less (though not a low amount — we're still spending around $100k per year — and that's $100k with no mortgage), and my assets keep growing. I'm wondering now if there's any possible way I can even spend a decent portion of it. The compounding gains alone will be hard to spend.
Several of the mentors and members of the Millionaire Money Mentors feel the same way. They have built fortunes, partly based on their ability to save, and now that they can spend, they find it difficult to. All the while their assets keep growing, compounding the problem year after year.
It's why the ISE philosophy struck such a chord with everyone — it's an issue many of us are dealing with (and not very well).
So the author's points aren't completely lost, especially on the upper end of the net worth charts.
For those who "save too much" (according to the author) and are worried about potentially devastating future financial situations (which is why they save too much — to protect themselves), there's an answer — insurance:
There's a more general point I want to get across: For every single thing you might be worried about in your future, there is an insurance product to protect you.
The fact that insurance companies are willing to sell insurance for a various risks shows that these risks can be quantified—and removed for those who don't want to take those risks.
At this point he enters very murky waters IMO as we'll see in the next rule…
Rule 4
Rule 4 is simply this:
Use all available tools to help you die with zero.
I'll get to the list of what's included in "all available tools" in a minute, but for now, let's stop and relish in this admission by the author:
Dying with exactly zero is an impossible goal. To attain it would require knowing exactly when you're going to die — but none of us is God, so we can't know the day we're going to die.
But like he does in so many places, though he admits this, he then goes on to mostly ignore it. Ugh.
Anyway, now we get into the tools that can help you die with zero. These are as follows:
Tool #1: Life Expectancy Calendar
Here's the first tool in the author's toolbox:
Just because we can't predict the exact date doesn't mean we can't get close. Have you ever used a life expectancy calendar? Many insurance companies offer them for free on their web sites, and I think they're kind of fun to try out.
If you don't want to use a life expectancy calculator, that's your choice — just don't tell me you have no idea how long you'll live, and then use that as an excuse to save money like you're going to live to be 150.
Knowing at least approximately when you're going to die will help you make much better decisions about earning, saving, and spending. So I urge you: Go ahead and try a life expectancy calculator.
He then goes on to spend a lot of time talking about these calculators, how to use them, how to read the results, and what actions to take as a result.
Let me just say that we all know these are simply guesses as to how long we'll live. And what's the incentive to base your life on a guess when the downside (financial ruin) is so large? Of course, there is none. But the author ignores this.
Tool #2: Insurance
Oh, yeah! Now we're going to get into it!
Here's the author's take on tool #2:
The first item to confront is the uncertainty. The possibility that you will live longer than you expect is called longevity risk. Nobody wants to die early—the possibility of that is called mortality risk—but nobody wants to die after their money runs out either.
For that, as noted, there are financial products.
You probably already know about the financial product used to deal with mortality risk, the risk of dying early. That's life insurance, of course.
What fewer people realize is that there are financial products designed to deal with longevity risk, too. Since many people are fearful of running out of money before they pass on, there is one product that they should definitely look into. These products are called income annuities (or simply annuities).
Annuities are essentially the opposite of life insurance: When you buy life insurance, you're spending money to protect your survivors against the risk that you'll die too young, whereas buying annuities protects you against the risk of dying too old (outliving your savings).
Thinking of annuities as insurance makes them a lot more sensible than thinking of them as investments — because as investments they are not good at all. But that's not their goal — their goal is to insure you against the risk of outliving your money.
Economists generally think that annuities are such a rational way to deal with longevity risk that many experts have long wondered why more people don't buy annuities — a question economists call "the annuity puzzle."
Again, remember that the goal is to eliminate as much waste as possible. How close you get to that goal depends on your own risk tolerance.
Hahahahaha.
Needless to say, I'm thinking his financial advice leaves a bit to be desired.
He does offer several caveats as to why all of this might not work for you…but still, he said (and recommends) it all. So there's that.
Tool #3: An App That Counts Down Your Life
You're going to love this.
Once you know your estimated life expectancy, you can calculate how much time you have left to live (given that you know your current age).
You can then put this into an app and watch as your life slips away right before your eyes.
No, I'm not kidding. That's what he recommends.
The summary:
I know it may sound morbid and it might make you uncomfortable, but I've actually started using an app called Final Countdown that counts down the days (and years, months, weeks, and so on) before my estimated death date, and I have been urging all my friends to do the same.
Yes, I can see how this app could be unnerving, but the reminder of death gives a much-needed urgency to one's life.
What I'm saying is that dying with zero is not only about money: it's also about time. Start thinking more about how you use your limited time, your life energy, and you'll be well on your way to living the fullest life you possibly can.
Wow. This guy is just a ball of fun, huh?
These were two of my least favorite rules/chapters in the entire book. The financial advice was weak and the idea of "counting down your life" is the opposite of creating enjoyable experiences IMO.
So let's move on.
If you'd like to read the next post in this series, check out what I have to say about rules 5 and 6.