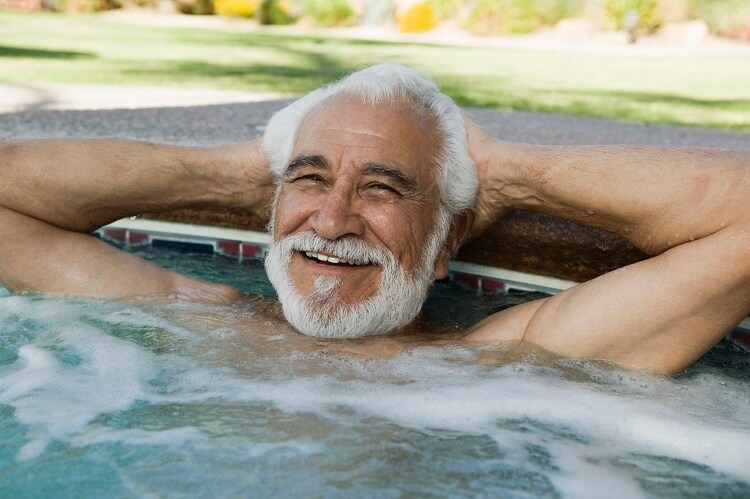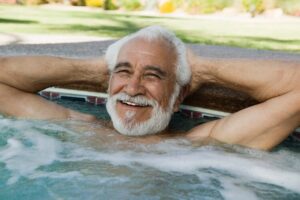 Today we continue sharing some parts of the book Die with Zero as well as my thoughts on them.
So far we've covered the introduction and Rule 1 of the book's nine rules, Rule 2, Rules 3 and 4, and Rules 5 and 6.
If you missed any of those you should probably read them before proceeding.
As for this post, we'll get into Rules 7 and 8.
Let's get started…
Rule 7
This is a short chapter in terms of content.
It begins with Rule 7 as follows:
Think of your life as distinct seasons.
The author explains it this way:
That is what I mean when I say that we die many deaths in the course of our lives: The teenager in you dies, the college student in you dies, the single unattached you dies, the version of you that's a parent of an infant dies, and so on. Once each of these mini-deaths occurs, there's no going back.
Maybe "dies" is a bit harsh, but you get the idea: We all keep moving forward, progressing from one stage or phase of our lives to the next. So much death and doom, I know — but the upside is that we have many lives to live and to enjoy and to maximize!
So his suggestion is that we think of these distinct seasons in advance and then take advantage of the unique opportunities they provide for experiences before the time is passed.
For example, at some point your kids might be excited about going to Disney World with you. It's better to take them when this is the case.
Otherwise the time passes and they don't want to go to Disney and certainly not with you. LOL.
Then there are other examples that rely on physical abilities. We all know that we can do certain activities when we are 30 but not when we're 50.
He then expands his line of thinking with this:
The problem of confronting overly delayed gratification and the resulting regret doesn't occur just once, at the end of one's life. Rather, it can occur at every period during your life, from the bookworm teenager who missed out on all the fun of high school by making too many sacrifices for the sake of a supposedly brighter future to the middle-aged dad who repeatedly skipped irreplaceable experiences with his own teens by constantly hustling for one job promotion after another.
Sometimes people realize their mistakes just before the window of opportunity closes — like when one's children are getting ready to leave the nest — and sometimes the recognition comes when it's too late to do anything at all about it except resolve to do better in their next life stage.
The saddest, though, is when the realization doesn't hit until you're facing your own mortality, when it really is too late to change anything and all you can do is make peace with your past.
I see what he's saying and can agree with much of it. There are certain things in life you don't want to miss and/or want to be sure to take full advantage of.
That said, some of his assumptions aren't 100% correct IMO. For instance, let's say that bookworm teenager preferred reading to going to parties AND the time he spent studying got him a full-ride scholarship to a college where he earned a degree and turned that into a lucrative career. Is that really the waste the author paints it to be?
In the end, I think that different people like/enjoy different experiences, so it's hard to say because many enjoy something then all enjoy it.
Now let's move on…
Rule 8
The author lists rule 8 as follows:
Know when to stop growing your wealth.
This is actually a good one IMO.
It could be restated as "know when you are FI" but the meaning is the same — at some point you reach the level where you don't need any additional wealth.
Once you become financially independent, you can decide whether or not you want to work. Maybe you like what you do and want to keep at it. Maybe you just want to create a bit more margin for safety. But it's your decision. At least that's my view.
The author's view is that you shouldn't work once you have enough wealth. In this way he often equates work as something bad in people's lives. I know work is bad for many, but not all (see the comments above).
Here's how the author suggests implementing this rule:
This is where my advice diverges from what most people do: You should find that one special point in your life when your net worth is the highest it will ever be. I call that point your net worth peak, or just "your peak."
Why should there ever be a peak — why can't your net worth just keep going up? First, remember that, from my perspective, your overarching goal is to maximize your lifetime fulfillment — to convert your life energy to as many experience points as you can. Doing that requires figuring out the optimal allocation of your money and free time to the right ages, given the inevitability of declining health and eventual death.
As a result, some years you need to save very little money (so that you can spend more on your meaningful life experiences), while other years you should save more money (so that you will have more money to enjoy more, or better, experiences later).
But there's an even more important reason for a net worth peak: your goal is to die with zero. If your net worth keeps climbing, rising from your sixties to your seventies and beyond, then there is no way you will die with zero.
So, at some point you must actually start dipping into your lifetime savings; if you don't, you will end up with unspent money, which means you haven't acquired as many experience points as you could have.
That is why I say your net worth reaches a level at which it is the highest it should ever be — after which you must start spending it down on experiences while you can still extract a lot of enjoyment from those experiences. That point, in effect, is your peak.
This explains his point of view for the most part.
What's your take on it?
I would say it's generally correct and something I wish I had paid more attention to when I was younger. If I had, I would have retired at least five years earlier if not 10 years.
The author then addresses the work issue I discussed above:
A version of this question comes up when I talk about spending down once you hit your peak: What, do you really expect me to quit a job I love just because I've hit some magical date?" And my answer is no. If you want to keep working, be my guest.
Just be sure to ramp up your spending accordingly so that you don't end up dying with lots of money left over. That would be a waste no matter how much you enjoyed your job.
Now while he says this, much of the book either says or implies differently. So I think his preference really is that we all quit working once we hit the peak.
He does offer another suggestion which I do like:
Another strategy for squeezing the most experiences out of your early golden years without quitting your job is to cut back on your work hours if you can.
Again, this is something I wish I had tried as well before I retired (semi-retirement).
Spending Goes Down in Retirement
As we wrap up this rule, there are a couple other points the author makes that I think are worthwhile.
The first is how spending declines in retirement.
His thoughts:
There's another conclusion you'll probably reach when you start putting price tags on these experiences: The amount of money you'll need in retirement is often a lot lower than what you've been advised to save.
For example, if you've been told that during each year of retirement you will need 80 percent or more of yours annual pre-retirement income, you will probably discover, after looking at the activities you've bucketed for your seventies, eighties, and beyond, that these really don't' cost that much — far less than 80 percent of your previous spending. (Recall the research on the on the no-go years from chapter 3.)
It's true that some physically undemanding activities — like attending the opera — can be pricey, but you probably don't even want to go to the opera 70 times within a period of just five years. At a certain point in life, you simply won't be able to consume above a certain amount of savings — so don't save too much, and instead plan to enjoy spending that money sooner.
I've read many articles saying that spending in retirement is usually well below what people expect it to be.
I do think it varies wildly from one person to another. The best way to estimate retirement spending is to track your actual spending prior to retirement and then make a retirement budget based of any adjustments you see yourself making when you retire.
Taking a general rule-of-thumb like "80% of pre-retirement income" is simply a recipe for disaster IMO.
Planning for Retirement
Here's the last thought from the author in this section:
Many people enter retirement with only a vague idea of what they'll do with all that free time. Or they have some specific ideas — typically trips they want to take — but only for the first year or two.
So after a while, they tend to find themselves adrift, feeling aimless and maybe even itching to go back to work, the one place they know they'll have a built-in sense of purpose, belonging, and accomplishment. In the worst cases, this sense of aimlessness can even lead to anxiety and depression.
So before you quit or scale back your job, really think through what you want to do once your work won't be taking up much of your everyday time. Is there a long-dormant hobby you want to pick up again? A particular friendship you want to rekindle? A new skill you want to learn, or a club you want to join? What adventures do you really want to have — and when do you want to have them? Put those in appropriate buckets and start making new memories.
This is one of the biggest mistakes I see in people who "fail" at retirement.
They don't have enough core activities (terminology used by the book You Can Retire Sooner Than You Think) or interests in retirement. They somehow think these are going to materialize out of nowhere once they do retire, so they take the plunge "knowing" that "everything will work itself out."
You know what often happens? Everything does not work itself out, they are bored/depressed, and they hate retirement.
This is what the author is describing and it happens more than you might think (much more than I ever thought it would).
My advice is that the "life" side of retirement is just as important as the "money" side. And one way to make sure your life side is a home run is to enter retirement with more than enough activities, experiences, and so on planned.
If you do, odds are you'll have a great retirement.
If you don't, you stand a good chance at failing at something that is actually pretty awesome.
That's it for this time. If you want to read more, check out the conclusion of this series.