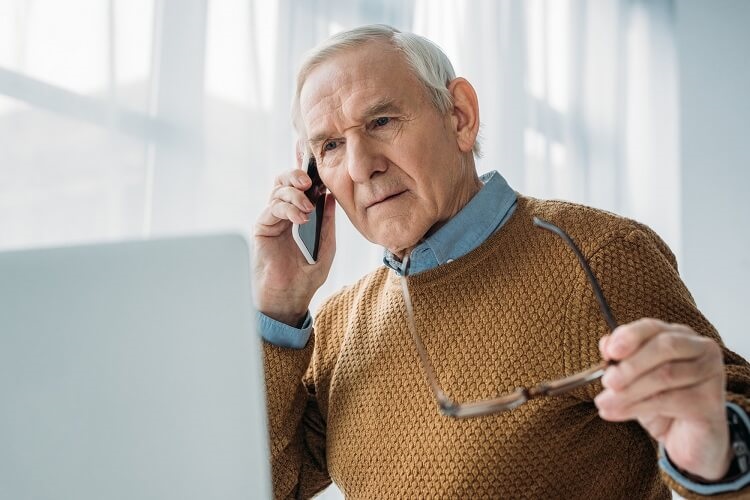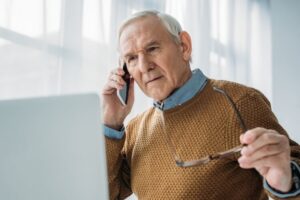 I recently finished Retirement Reinvention
. It's a very good retirement book IMO.
I bought it thinking the book was more about creating a post-retirement career (and it does cover that subject) but it's much more. It's a well-rounded view of what anyone should be considering and taking action on to prepare for a great retirement.
Or, as the book suggests, reinventing yourself when you retire. 😉
As is my practice, I'll be sharing some random thoughts from the book (ones I think are especially worthwhile) and commenting on them along the way.
Here we go…
Nothing is Guaranteed
The book begins with this passage in the foreword:
I want you to benefit from what I learned: live for now. You don't know what tomorrow will bring.
While I was sick, my friend and former secretary Wanda Bartel died from cancer at the age of fifty-three. I couldn't wrap my head around how this vibrant, expressive lady died.
We also buried one of the hockey moms whose son played on my son's team. Jennifer McCutcheon and I were diagnosed with breast cancer one week apart, and this nice lady lost the battle. She was in her early fifties.
I survived. But living through something as scary and traumatic as cancer (and losing those ladies during that time) absolutely changes you. I don't look at the world the same way. I try to appreciate a little bit more each day. I love my family and cherish our moments together more dearly.
This is much the same sentiment that I wrote about in Life is Short. Retire Early.
No one knows how long they have and I for one certainly don't want my last day spent at work.
This is a key reason I retired when I did. I only wish I had done so sooner.
The author uses this background to challenge readers to go for the gusto and plan (i.e. make an active plan) for an awesome retirement.
Her thoughts:
Now, you also have to help yourself. It's up to you to create a plan that allows you to go forward and make your retirement a prime time of your life. Your best days are still ahead of you! Your very best day is today, because it may be all you're given. I want to encourage you to live your days to the fullest. Life will interrupt you. There will be tragedies in the days ahead, big losses of family and friends. There will be hard, challenging times. I can't take that from you.
Live for the good days. I encourage you to do the things on your bucket list as soon as possible. I want you to make a retirement plan that inspires you to get out there and start living it right now. Do the fun and meaningful things that make you truly happy, satisfied, and fulfilled.
This is the best time of your life, because this is the moment that you're living right now. Make each day memorable and worthwhile. Retirement is a great time of life if you develop and enact a worthwhile plan to make it so.
And that's what the rest of the book is about — developing and enacting a worthwhile plan to make retirement a great time of life.
Interested in hearing more? I'm sure you are. 😉
Avoiding Retirement Failure
The first chapter picks up right where the foreword ended, admonishing readers to make a plan so they don't fail at retirement.
Yes, you can fail at retirement.
I know many people don't think this is a "thing" but it most certainly is.
From the book:
Developing a meaningful and enjoyable retirement takes some work and planning. It doesn't just naturally happen. In fact, not enacting a good plan can put you on the road to becoming a "failed retiree." That's right, as you enter this next and final phase of your career, you might actually FAIL!
How does someone fail at retirement? After all, this is the time you can do whatever you want to do. How can a person actually fail at that?
Turns out they can, usually because they lack interests and thus things to do. So they sit around bored and often alone, with nothing they find enjoyable to do.
I have said several times that it's hard for me to relate to this situation.
Do people have such limited imaginations and interests that they literally have nothing enjoyable to do when they can do whatever they want to do? That is about as sad as it gets IMO.
Here's what the author suggests:
To make your future a happy one, you need to do some self-exploration and examine your interests, values, and hobbies. Your future goals need to be shaped by who you are today and what you truly want. Leaving your working life behind does bring freedom from stress and the daily grind, but it can also leave you alone, with an awful lot of time on your hands.
The all-important question, then, is: What is your life going to look like?
The remaining part of the book is about helping you decide what you want your life to look like, starting with the suggestion that going back to work might be the best first step in having a great retirement…
Working in Retirement
I know. The retirement police are going to have fits over this one.
But here we go…from the book:
What if you reinvent the game and make up new rules for your retirement? What if you look ahead and say it's time to use an interest to start a new career—likely part-time—simply because you enjoy it? You could tap a current interest or find a cause you care about and use some time to give back and help others. This new career would be fun and fill a few hours each week with meaning while leaving plenty of time for other activities, socializing, and leisure.
Giving back, making a difference, and helping others is a common theme for people living out their Retirement Reinvention today. Think about this: the world would be a much better place if every boomer decided to work five or ten hours a month to make society and our planet better. Can you even imagine the impact our generation might make by undertaking something so world-changing?
Ok, a couple thoughts here:
I don't care what the retirement police say, I'm all in favor of working in retirement — especially if you do it "simply because you enjoy it." What's the harm or problem? If you love to do something, then do it! And if it happens to pay ANYTHING, then that's simply icing on the cake.
That's a powerful thought — what the world would look like if every retiree gave 5-10 hours a week to a charitable organization. It might be enough to make a radical, positive change in the world.
So the "work" can be paid or unpaid. If you enjoy it and don't need the money, then everything else is simply details.
Myths about Working in Retirement
The book then digs deep into the idea of working in retirement, starting with research by Merrill Lynch and Age Wave that found "nearly half (47%) of today's retirees say they either have worked or plan to work during their retirement. But an even greater percentage (72%) of pre-retirees aged fifty or older say they want to keep working after they retire."
I already have a lot to say on this issue (as you might imagine) but let's first share what the book says are four working-in-retirement myths and what the realities really are:
Myth 1: Retirement means the end of work.
Reality: Over seven in ten pre-retirees say they want to work in retirement. In the near future, it will be increasingly unusual for retirees not to work. This includes volunteer and paid jobs.
Myth 2: Retirement is a time of decline.
Reality: A new generation of working retirees is pioneering a more engaged and active retirement.
Myth 3: People primarily work in retirement because they need the money.
Reality: This research reveals that some work primarily for the money; many others are motivated by important non financial reasons.
Myth 4: New career ambitions are for young people.
Reality: Working retirees are three times more likely than pre-retirees to be entrepreneurs.
And after it shares those, it concludes the section with this:
Fact: In the near future it will become increasingly unusual for retirees not to work.
There's more on this subject coming but let me jump in here with some thoughts:
I think increasingly "retirement" means ending what has been a person's career for the past 25-40 years. But they may engage in "work" that they enjoy more, better fits their schedule, and so on. In short, they have the freedom to choose to work or not work and many choose to work.
I would partially agree that retirement is a time of decline. After all, age catches up with us all — there's no denying that. However, people who are 50, 60, 70 or more these days are healthier than ever, meaning that big declines can often be far off. In addition, these people have accumulated a lifetime of wisdom and experience that's very valuable in the workforce. In many ways they are the ideal employees. So why wouldn't they want to work — and why wouldn't employers want them?
Money is one of the benefits of working in retirement, but there are many others as well. A few that come to mind: the enjoyment, having a place for social interaction, doing an activity that positively impacts the retiree's mind (because of the mental challenge) and/or their physical fitness (because the job requires movement), and creating meaning in their lives (especially if the job involves a higher purpose like helping others) to name a few.
Personally, I love, love, love the idea of creating a side hustle you enjoy while working and then retiring to work on it when you stop your career. Doing this will not only help you get to retirement faster (because it 1. allows you to save more and 2. requires a smaller amount saved to cover retirement expenses — because the side hustle income covers some of your need) but will give you something to do and enjoy in retirement. This is the story of me and ESI Money (or even blogging in general in a larger sense).
If you want to see what impact a side hustle can have on your retirement finances, check out my ESI Scale calculator and run your specific numbers.
"In the near future it will become increasingly unusual for retirees not to work." I think this is a true statement (I'm not sure it's a fact, but I believe it is becoming true over time.) What do you think?
From here the book shares five reasons for the need to work in retirement as follows:
Longer life expectancy—the average person lives into their eighties.
Elimination of pensions for most workers.
Fear of economic instability—boomers like the idea of still having some employment income.
Boomers seek greater purpose, stimulation, and fulfillment in retirement.
The need for new friends and social connection.
Ok, now they're talking out of both sides of their mouth (at least in a way).
Above they state that "people primarily work in retirement because they need the money" is a myth and that the truth is "some work primarily for the money; many others are motivated by important non financial reasons."
But now three of the five reasons they give for people working in retirement are money-related.
So which is it? Is it about the money or not about the money?
My guess is there are two retirement falling into the above conversation/thoughts.
The first is the average American. I think he works in retirement for the money. After all, we know his finances are a mess, so it's probably true that his retirement finances are on fumes. He probably needs some income to make it through retirement.
The second is the group that is prepared for retirement and just chooses to work because they want to (I would fit into this category).
Not sure how the percentages break out between the two, but I would agree with the book that it's better to plan for being in the second group. There's a vast difference in enjoyment level between working because you want to and working because you have to.
How to Select the Best Post-Retirement Job
Next they get into how to pick a great retirement job/career. The book suggests you select something that meets as many of these as possible:
It's meaningful.
It gives you a sense of purpose.
It offers social interactions and a sense of community.
It's very interesting to you.
It's something you enjoy!
Three of these (1-3) fulfill things we've seen from other retirement books as being vital to a successful retirement — having a purpose (both 1 and 2 are about this) and being sure there's enough social interaction (#3) in your life.
Not only are you enjoying the work and making some extra money, but if you pick the right career you are meeting some very important needs that will help ensure you have an awesome retirement.
Don't Pick the Same Career — Or Something Similar
While you're looking for what job you might want to have in retirement, there's one option not to consider: the job you had (or something close to it).
Here's what the book says on this issue:
Too often we try to replicate our careers by hanging out a shingle as a consultant or a speaker. It often doesn't work out and leads to a lot of frustration and even depression. Type As and high achievers do need to rechannel themselves and to learn how to let go of the anxiety and drive that fueled their work lives. That doesn't mean life is over. On the contrary, retirement is a time to set new goals that ensure you avoid boredom yet don't recreate the stress of your former career.
As you look ahead, you need to create a new life that has a purpose—something that makes getting up in the morning worthwhile. You need to consider what you are going to do with your time. As you cruise into this final career stage, having some meaningful work—truly feeling satisfied by what you do—is key to retirement success. You'll have more joy and a better life if you have meaningful work as a part of your retired life. Keep in mind that this doesn't mean the same old job you are leaving behind.
As a part of their Retirement Reinvention, many people take on new jobs in a whole different arena. Something fun! They mostly select stress-free jobs that bring them into contact with a lot of people, because in retirement it often becomes necessary to make new friends and seek out new social connections.
The goal for your Retirement Reinvention is this: seek out work that's different from your old career. Do something new, in a new field. Find something that's a source of fun, with social interaction and satisfaction. Consider something enriching and enjoyable that you can do with like-minded people.
I'm a bit conflicted on this.
On one hand, if doing what you did for your career, makes you happy, why not go back to it (or consult in that field)?
But on the other hand, if you liked it so much, why did you retire from it in the first place?
To wrap up the discussion on working in retirement, the book ends with this:
Instead of easing into a "leisure only" stage, I'm recommending you move to a new "fun job and leisure" stage. I'm naming this new and final stage of your career: Retirement Reinvention.
Too often, we only consider the financial aspects of retirement. We don't plan for our lives beyond our jobs, and we become failed retirees, often suffering from depression, boredom, loneliness, and loss of purpose. Yet many of us have a mental list of things we always wanted but never had the time to do.
The Retirement Reinvention stage offers you a new way to retire, with the opportunity to find work—paid or unpaid, full- or part-time—and to create meaning and enjoyment after your traditional career has ended.
Many of us will have one, two, or three decades of good health after we retire. We need to create a plan for them, and for most of us that plan will include some form of work, but in a new different arena. This book offers many retirees' stories, to inspire ideas you have yet to even consider for moving happily into retirement.
The chapter then ends with a series of questions/exercises to help the reader brainstorm possible meaningful retirement careers. That's one thing I really like about the book — it not only teaches what you should consider but then offers some helpful steps to actually decide what to do and how to create the retirement you want.
That's the end of this part. What do you think of the book so far?
And what are your thoughts on/plans for working in retirement?
To read more on this subject, see part 2 of this series.