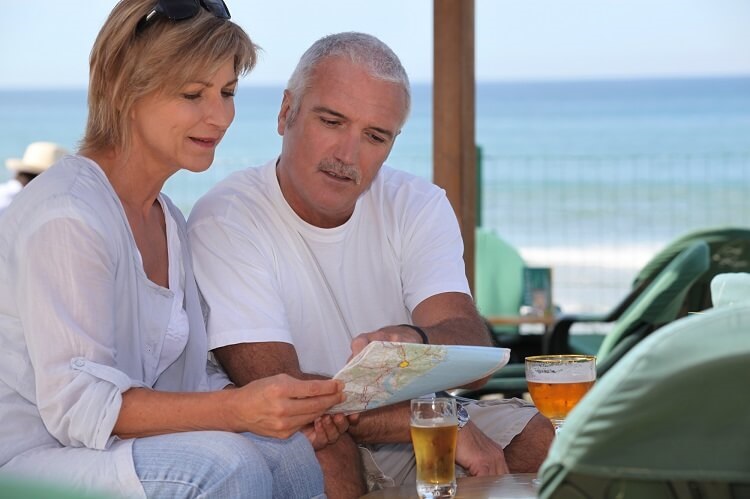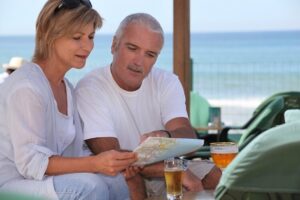 Welcome to part 2 of my thoughts on Retirement Reinvention
.
I really liked this book and it will certainly be in the discussion when I name my top retirement books.
In case you missed part 1, you can find it here.
I'll be sharing some thoughts from the book and commenting on them along the way.
Here we go…
Non-Financial Retirement Issues are Important
One thing I like about this book is how it recognizes that non-financial retirement issues are just as important (if not more so) than financial ones.
Here's what they say on this topic:
Sadly, few boomers spend much time thinking about what they will do to fill the days that stretch empty and unstructured ahead of them. It quickly became clear to me that I needed to offer career coaching focused on how to fill your days meaningfully for years to come. That is a key question, and answering it requires some serious self-analysis.
If I retire, what will I do? That is the elephant in the room. We fear not knowing. We fear being irrelevant and alone. In essence, we are scared of a major life change. This is why it's important, as you look ahead, to have a good, well-structured plan you feel excited to live out.
This is the heart of non-financial retirement issues — what will you do with your time that will make you happy (and thus give you a great retirement)?
If you don't know, you need to start planning before you take the leap. Otherwise, you are risking a big retirement fail.
The book summarizes this as follows:
Meaningful activity will play a huge role in your retired life. If you feel bored, depressed, or unsatisfied with what you do for large parts of the day, it can take a serious toll on your physician and mental health.
We know from You Can Retire Sooner Than You Think
that happy retirees "have at least 3.5 core pursuits — the activities and interests they love to do." These are the things that help them enjoy retirement which, in turn, makes them happy.
What sort of activities could these be? Retirement Reinvention
offers some suggestions…
What Retirees Are Planning to Do in Retirement
The book includes some information from USA Today on how people answer the "What do I plan to do in retirement?" question.
The results:
Travel: 55%
Spend more time with family: 52%
Volunteer work: 34%
Take up a hobby: 34%
Work (full- and part-time): 34%
Spend time with friends: 30%
Continue education: 7%
Start a business: 5%
Some thoughts:
Travel is always near the top of the "what do you want to do in life?" list. One example: millionaires rank travel as their #1 splurge. That said, I'm wondering if it move lower on the list post Covid-19.
Social interactions dominate this list. You could argue that everything here is either high or completely focused on social interaction.
Volunteering is the trifecta — it gets you out doing something, it gives meaning to life (by helping others), and there's a social component. Now if you get paid as well, it becomes a quad-fecta. 😉
I wish they had broken out what hobbies were tops. I'd like to see that list.
Both "work" and "start a business" mean the person is planning on doing at least some work in retirement. We covered retirement work in detail in part one of this series. There are significant benefits to finding a job you enjoy in retirement.
I don't see any physical activities (unless they are in the hobby line). I can see how "working out" might not make the list because it's not really something you want to do (most people feel they have to do it), but what about golf, tennis, and so on?
It's an interesting list to be sure and a good start to thinking about how you'll spend your retirement. But there are many more activities out there waiting for you to enjoy them in retirement.
If you had to list your top retirement activities, what would they be?
Retirement is Not a Vacation
Later on the book dispels a myth that some people hold true — that being retired is like being on vacation.
Nope. The book counters that with the following:
Many people seemed to have the misconception that retirement is a holiday. They have spent much of their life being at work, getting to and from work, and thinking about work. The average person works eleven thousand days during their career. The dream of retirement is that it'll be one long vacation. It's not. You will have good days and bad days. Life simply happens that way.
Retirement can be amazing, but you need to prepare for it and work at it like anything else. Anyone who thinks retirement is just lounging around and doing nothing will have an unpleasant surprise waiting for them. Chilling out is nice for a few months, but not for the long term. It's not good for your mental health to be aimless. There are a ton of stories about retirees falling into depression and wishing they hadn't stopped working. You don't want to be a part of that growing trend—do you?
Several thoughts here:
I speak from experience: retirement is not like vacation. It's like life without having to go to work. Which IMO is better. Vacation is a great time for 3-10 days and then you're back to life which can mean a life-sucking job (or at least a job that's not as good of an option as your freedom). Retirement is a never-ending life of doing what you want when you want. And guess what — you can still go on vacation in retirement! So in that way, vacation is a subset of retirement. The cool thing about coming back from vacation when you're retired is that you don't have to go back to work! Ha!
There are good days and bad days, that's true. But I find the good days are better than working good days. The bad days are not as bad — and there are way less of them. Just imagine the percentage of your "bad days" that are caused by work and then take those out of your life. See how life gets better?
If you plan to simply lounge around and do nothing in retirement, you're in for a long, brutal, boring time. Sure, it is great when you first retire as you need to decompress from the work world (it took me a year or so to fully decompress — more on that below). But once you begin to settle in you need to find things you enjoy doing to fill your time.
The point is — you can't be a mush head in retirement or it won't go well. And seriously, if you can't find some things you enjoy doing when you can do whatever you want, then you have bigger issues than I can help you with.
Decompression May Be Necessary
As for decompressing once you quit working, the book talks about this issue as follows:
Anyone coming from a high-pressure, high-demand job will likely need time to decompress and allow those old stresses to fade away and fall by the wayside. The deadlines are gone. The striving is over. Your professional drive may have to cool off a bit. Busy professionals, managers, and executives—anyone who is type A—needs a cooling-off period.
Decompressing means you let go off the pressures and stress you faced each working day. You now have no more right deadlines, no work problems without easy answers. Forget those boring meetings and awkward moments with your boss. No more being forced to be around people you dislike either.
As a part of this process, you need to discuss your feelings—good, sad, worried—with trusted friends or your spouse.
As you start your Retirement Reinvention phase, allow yourself some time to adjust. You may have been burned out by work. Or not. Everyone needs some weeks or even months to settle into a new phase. You will need to assess, acknowledge, and accept the changes in your life.
Plan for an adjustment period, the length of which will be defined by you. Several months or up to a year is what some will need to adjust from working life to retired life.
Several thoughts here:
It took me a long time to decompress. I had high-stress jobs for almost 30 years and was so wound up even I didn't know how bad it was. But once I retired I could literally feel the stress and tension melting away.
That said, it didn't melt away in a day, a week, or even a month. It took a year or so for me to feel like I've purged work stress from my life.
These days, I have very little stress. One reason for this is because we planned for a solid retirement financially speaking. As I've said before, you want to make sure you have a great retirement planned (financially and non-financially) or you're simply going to trade work stress for life stress.
"Forget those boring meetings and awkward moments with your boss." Can I get an amen on this? I had years where it seemed I went to one meeting after another — which then forced me to do my work early in the morning, later at night, on weekends, etc. Over the course of my career, I had more years with a good boss than a bad one, but the bad boss years were the WORST. Can you relate?
Hahaha! No, I did not need to discuss my feelings. I simply let time work on my stress and decompression happened quite naturally.
A question for those of you who have retired: did you have an adjustment period after retirement and if so, how long was it?
Retirement's Psychological Adjustments
The changes you'll face at retirement aren't just about decompressing. There are a whole host of adjustments that people have to make when they retire.
Thoughts from the book:
Too few people consider the psychological transitions that accompany retirement, which can include coping with the loss of your career identity, replacing support networks you had through work, spending more time than ever before with your spouse, and finding new and engaging ways to stay active.
The cultural norm for retirement is that you are living the good life. Truth be told, some folks are very unhappy and downright miserable.
Some thoughts:
My career was never my life. It was what I did for a living, but that's it. My identity was way more than my job. So when I stopped working I never had that sense of loss some people have when they leave something so intertwined in who they are.
However, I did experience a period of "wow, this is strange" once I stopped working. After all, I had been going to a job for almost 30 years, so it was bound to be different. It was a bit unsettling, but after a few days (maybe a week) it went from uncertainty to "THIS IS AWESOME!!!!" It's been that way ever since.
My support network has always been my family, so I had no issue with this when I quit working.
My wife enjoy our time together in retirement — taking a couple walks each day, playing pickleball, watching TV, and more. But we also have our own, separate interests that allow us time apart as well. We're certainly not stifling each other in retirement. Having a 3,600 square foot house for two people and a cat may help in that effort. 😉
The "finding new and engaging ways to stay active" part should be done (at least for the most part) before you retire. You need to have a good sense of how you'll spend your time and even test those things out in advance before taking the retirement plunge. This is a key part of creating an awesome retirement — making sure the non-financial retirement issues are covered.
I consider retirement to be living the good life. How can it get better than this? I don't think it can.
I'm sure some folks are unhappy and miserable. This is why you need to plan for retirement in advance. You should make sure both the financial and non-financial sides of retirement are locked and loaded before you quit working. Otherwise, of course, things could go poorly and you could end up unhappy and miserable.
Now for those who do have problems making the transition, do you know what helps? Pet.
Some thoughts from the book:
Dogs and cats can help ease the transition into retirement for today's boomer population. Pets provide wonderful companionship and responsibility in what can be a lonely time.
Many retirees have found having a pet inspires conversations with strangers, helps ease the transition from a conversational workplace to living alone, and fills the emptiness created by a less stimulating lifestyle. According to USA Today, having a pet encourages increased physical contact.
Petting an animal has been linked to lower blood pressure and lower stress levels.
Because animals need routine feeding and maintenance, pets provide a sense of normalcy and routine for their owners.
Pet owners can often find groups on Facebook or Instagram where people are devoted to (even crazy about) cats and dogs.
Pet ownership can help you make new friends and join new groups. You might participate in a Paws Walk for a dog charity. We have two West Highland white terriers and belong to a local group of Westie owners. It has events for owners of dogs, and is a fun group and a good way to meet new people.
My take on this:
As a newer cat owner, I can attest to much of what they are saying above. A pet certainly can be a nice companion, help you relax (I love watching TV with my cat in my lap), and force you to be more active than you otherwise might be.
I would guess that dogs would generally be the best choice for most retirees if you're talking about the issues above. They are generally better (more attentive) companions, provide more attention, and have a built-in exercise function (you have to take them for walks). That said, dogs can also be more of a hassle since they require more from an owner, so you need to select a pet that meshes with your lifestyle.
If you're a single person, pets (again, mostly dogs) can certainly be a way to meet potential new partners. if you don't believe me, take your golden retriever to the park and see how many new people you meet. 😉
I'm sure you have thoughts on pets in retirement. Please share them in the comments below.
Test-Drive Activities
Here's another great idea from the book:
When you do settle on an idea, try it out before making a full commitment. This enables you to learn a bit more about, for example, the inside workings of an organization or a new business idea, a new place to live, or a new organization to join.
Test-driving will give you more confidence as you move into something new and increase the chances of success in the long term. Do you like it? Really like it? Yes? Great! You are on your way to improving your retirement. If you don't really life it, if it doesn't feel meaningful or rewarding, quit and look for another opportunity.
Again, I would say much of the test-driving needs to be done prior to retirement, but I agree with the concept.
List activities you might want to do in retirement, then give them a go while you're still working. If you like them, they remain on the post-retirement list. If you don't, you cross them off and move to the next thing.
As for retirement itself, you can test-drive it by taking mini-retirements during your working years. Or you can even slowly dip your toes in the water by going for semi-retirement instead of full blown retirement.
If I had to do it over again, I would have probably eased into semi-retirement when I became financially independent in my early forties, worked for a few years maybe 2-3 days a week while I built up my side business, then retired completely at 45 or so.
Well, that's it for part 2. What do you think of the book so far?
For more on the book, click here to read part three of this series.