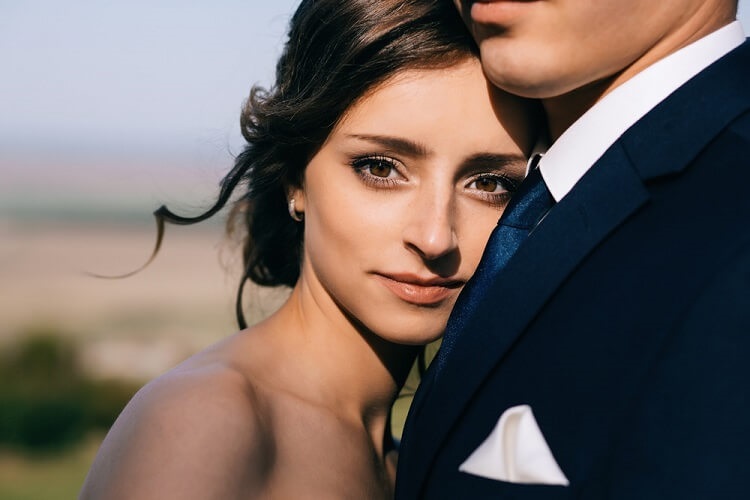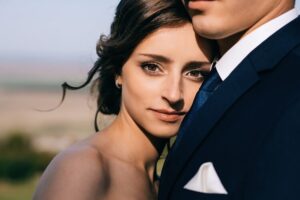 On my first blog I posted money saving tips frequently. That was back in my wealth-building days when I was trying to reach financial independence and saving was a big part of our plans. Naturally I wrote about it since that's what we were focused on.
I covered almost everything possible when it came to saving money, but one topic that I loved to rail on back then was the cost of weddings (another area where people hate saving money.) I had a lot of fun riling up the masses when suggesting ways to save on weddings.
ESI Money is less about saving money and more about a balance between earning, saving, and investing. So instead of sharing a wedding saving tip every other week or so, I thought I'd do one big post which included a whole host of wedding-related issues.
Before we get started, let's set a frame of reference. Here's what a wedding costs according to CNN Money:
The average cost of an American wedding was $35,329 according to the most recent figures from the Knot.
Let that sink in for a minute. A wedding costs more than most cars. More than several extravagant vacations. More than college tuition for a year.
As usual, I'm not going to fault anyone for spending whatever they want on whatever they want. It's their money and they can do as they please.
But I will talk about me, my family, and our points of view on this sort of spending. In addition, I have little sympathy for those who spend a boatload on a wedding and then complain they can't afford this or that, have too much college debt, etc.
It's all about choices, people. You make your choices and you have to live with them. Fine with me. But if you make your choices and then complain about other things that could have been alleviated if you hadn't made those choices, not fine with me.
Our Wedding
My wife and I were older when we got married (she was 30 and I was 27). Our careers were established and we were both making more money than our parents.
So when we got married, we paid for the entire thing ourselves.
It was a simple affair (as you might imagine):
We had 50 people at the ceremony (family and close friends) as well as at the reception.
We held the wedding in a chapel (very cute) at a hospital (of all things) and the reception nearby.
We got married in the morning and had a lunch reception.
It was a nice, simple, intimate event that suited us and our family.
We can't remember how much we actually spent but our best guess is a couple thousand dollars (maybe as high as $3k). And of course, we paid it all in cash.
Our Daughter's Wedding
Our daughter got married this year on July 13. She met her husband when we lived in Oklahoma several years ago, they kept in touch after we moved, they got engaged at Easter, and both wanted to get married quickly.
As parents of the bride, obviously we were the ones to pay for the wedding.
Probably as obvious to ESI Money readers, we were not going to fork over $35k for the event nor anything close. It's just not our style nor is it in alignment with our values.
Besides, our daughter had a ton of money from our previous incentives. If she wanted a wedding with a horse-drawn carriage and swans at the reception, she could certainly afford it.
My wife and I discussed what we thought would be a reasonable amount to spend on a wedding and decided on $10,000. You may find this to be extravagant or extremely cheap — probably depends on your personality — but it's an amount we felt good about. In our opinions it was enough to have a great wedding but not so much that it would be over-the-top.
We offered my daughter and son-in-law the money upfront and told them they could do whatever they wanted with it. They could spend it all (and more if they wanted to add to it) to have any wedding they wanted or they could elope and pocket all the cash for whatever use they saw fit.
They selected something in between, though closer to the latter than the former. They wanted a simple wedding anyway (which was good since we only had three months to plan it), so they opted for spending little on the wedding and using the rest on a dream vacation to Greece (which they will take in a year or so). Sounded like a great plan to us.
For the wedding itself, my daughter knew what she wanted. She loves the Colorado outdoors and thus wanted to be married in the Garden of the Gods. You can not reserve the Garden of the Gods, it's a first come, first served location. So our plan was to roll up to a spot we scouted in advance, get married quickly (my son-in-law's mom did the ceremony and she was fast), then head out and get to the reception at a nearby restaurant.
It worked perfectly. We got our exact spot since we had people on the scene around 8:30 am. (FYI, there was another couple getting married about 20 yards away from us). My daughter and I pulled up around 9 am and the wedding was over by 9:20 am. Then we took pictures. About 30 people attended the ceremony.
After the wedding, we headed to the reception, ate and celebrated, and wrapped it all up after a few hours. By 2 pm it was all over.
They spent a night at a hotel, then moved back into my daughter's apartment for a week, and vacationed here in Colorado. They then packed everything up into a trailer and headed off to Kentucky (where her husband is stationed in the army).
My Daughter's Wedding Costs
Here's how the costs for her wedding broke down:
Wedding dress: $131.76
Paper Source invitations: $48.00
Reception deposit: $100.00
Wedding desserts (Cupcakes from Sam's): $48.94
Reception: $425.18
Total cost: $753.88
These were the costs we paid for. There are a few other expenses that they took care of themselves (like the rings) but that's the beauty of giving them the money upfront — it's all their money so it doesn't matter what account pays for something.
On the revenue side (just to make all the finances clear), they received roughly $1,500 in cash and gift cards (what they requested since they were moving and starting a new household — and it's easier to transport cash). So it was better than a breakeven event. 😉
How My Daughter Saved Money
Now let's look at how my daughter pulled off a wedding for less than a thousand dollars:
It was a small wedding. The biggest expense by far was feeding everyone afterwards. By keeping the group to only 30 people, she also kept costs low. Many people these days have 100 or more people at a wedding and that can get pricey.
The reception was at a restaurant, not a wedding venue. Add "wedding" to anything and the price seems to double. Wedding roses are twice the cost of regular roses. Wedding invitations are twice the cost of regular invitations. Wedding cakes are twice the cost of regular cakes. (Never mind that all these are the exact same items!) By eating at a restaurant instead of a "wedding" venue of some sort, we got the meals for a very good price. We also had a private room (for no charge) and were able to have our own menu. And the food was both good and abundant! (We brought our own desserts, as noted above.)
We had a luncheon versus a dinner. I think we all know that restaurants traditionally charge more for dinner than for lunch. And yes, it's often for the exact same food, portions, etc. So by having a lunch reception, we likely saved 20% or so on our largest expense.
The venue was free. We priced out a few places to have the wedding and they went from a few hundred dollars up. In the end we got the great scenery and beauty of the Garden of the Gods for free.
We didn't have flowers, music, or decorations. Generally a wedding (held in a church or some similar-looking place) is made beautiful by adding flowers, music, and decorations to the site. We didn't need that since nature provided the beauty — and in much more abundance than we could have ever manufactured. And did I mention that it was free?
She bought her dress online. Do you know how much most wedding dresses go for? Ignore what I said above about twice the cost. Put "wedding" in front of "dress" and the prices start hitting many multiples of what a "normal" dress would cost — for something worn one day. My daughter found a great dress online and had it sent to us from China. It fit perfectly and she looked amazing in it.
We used a family photographer and minister. My son-in-law's cousin just happened to be a photographer, and he agreed to do the wedding pictures for free. And my son-in-law's mom did the wedding, also for free.
We had no bridesmaids or groomsmen. There were friends there, of course, but none of them had to shell out money for an ugly dress or tux and we didn't have to pay for gifts or favors. It was a relatively casual dress event for a wedding (as you might imagine based on the venue. BTW, the wedding party next to us went semi-casual — they had tuxedo-like clothing above the waist (vest, bow tie, and fancy shirts) but casual below the waist (jeans).)
There are probably a few other things we saved money on simply by leaving them out, but these were the main ones.
BTW, I'm not saying that this is how anyone else should get married, I'm just detailing what my daughter did. More than anything I want to highlight the fact that if you want to have a really affordable wedding, it's possible to do. So don't give me the "I had to spend $25,000 on my wedding — there just wasn't anything to cut" sob story.
As for the parent's side of the expense column, we saved money by giving it all upfront and made it her money to spend, not just our money. I like this because it caps our outlay as well as gives my daughter total flexibility while also letting her feel the impact of each decision (it was her money she was spending, not ours).
I've seen friend after friend have a daughter get married and lament how the cost has gone from $15k to $20k to $25k to more — almost with no end in sight. This is mainly due to the fact that the bride was spending someone else's money (her parents' money) and had no incentive to keep costs low. So why not have 300 people attend and let the bride arrive by helicopter — dad's paying for it all anyway?!
Our Gifts
Just so you all don't think we "cheaped out" by "only" giving her $10k and because this is a money blog where I share all the details of our finances, it's only right that I tell you what we gave them as wedding gifts in addition to the $10k.
We wanted to give them both a short-term and a long-term gift — something they could use now and something for the future.
The short-term gift was easy — we gave them $1,000 in cash. They are setting up a new home and will have lots of expenses, so we thought this would help.
The long-term gift was actually seven years in the making.
Back in early 2012 and for a couple years later, my daughter did several social media activities for my first website (Facebook and Twitter management mainly). I paid her (of course) and she took the money and used it for whatever she wanted. What I didn't tell her was that I took an amount equivalent to what she made and put it into a Roth IRA with her name on it. This was with the intention that we would give it to her as a wedding present many years down the road.
In all I contributed somewhere around $10k. This was in 2012 to 2014, and we know what the market has done since then. So after her wedding my wife and I were able to present my daughter and son-in-law with a Roth IRA worth over $22k. Because I'm a money geek I included a schedule with it of what the money would be worth over the next few decades at various rates of return and assuming different levels of additional contributions. 😉
Other Ways to Save on Weddings
The ways we saved on my daughter's wedding are not a comprehensive list. I don't have a such a list, but I do have several tips (as mentioned above) from my former blog.
So here are some more wedding money saving tips from my first site:
Keep the proper perspective – A wedding is a once-in-a-lifetime event, but it shouldn't take a lifetime to pay for it. Avoid comparisons with friends or relatives. Begin by looking at the big picture: Would you rather spend $5,000 on a dress or perhaps apply this to a downpayment on a house? Set priorities and a budget and stick to them.
Plan your wedding date for off-peak times – You can get better deals on virtually every wedding service if you schedule your wedding in one of the "off season" months. Your best bets are early November (before the holiday rush), January, February (avoid Valentine's Day, when flower prices peak), or March. And hold your wedding on a day other than Saturday – the most popular and expensive day to rent reception areas.
Shop around for the right wedding dress – An off-the-rack wedding dress (yes, they do exist) can cost less than $200. Or use the philosophy that grooms and ushers follow: rent the dress. Other options for low-cost dresses include wedding outlets, secondhand shops, newspaper ads, consignment shops, and the Internet. Save an additional $200 by making your own veil for $20. Many craft stores sell supplies and books to show you how.
Keep your reception small and simple – Invite anyone to the wedding but limit the reception size since your single biggest cost will be reception food and alcohol. Choose less-expensive entrees, such as chicken or pasta instead of beef or seafood. Limit alcohol choices to beer and wine bought in bulk or just serve coffee, tea, and soft drinks. Better yet, change the time of your reception. A late-morning brunch costs less per plate than dinner and there should be far less alcohol poured earlier in the day.
Decorate strategically – Silk arrangements are cheaper than fresh flowers, plus they can be rented. Interweave the bouquets with accents of fresh, in-season flowers grown locally. Consider candles or tiny white lights to add drama and style with little cost. An outdoor location, historical building or spectacular cathedral can provide natural beauty without embellishment.
Use professional photographers as needed – A professional photographer or video crew can run thousands of dollars – so bid out the process. Hire the photographer for a limited time slot such as some post-ceremony formal photos or early reception pictures. Check out local universities for qualified and inexpensive videographers or have an experienced friend videotape the event. And place disposable cameras on each table for guests to take candid shots.
Skip the band – Music for your reception can be provided inexpensively with some favorite CD's and a multi-disc system. If your reception includes dancing, a disc jockey will usually provide greater selection and lower expense than a band. For a formal affair, replace the expensive wedding orchestra with a chamber music trio from a music school.
It's a good list IMO, written many years ago when the next wedding was well into the future.
Any ideas you'd like to add to these?
Readers Offer Tips on Wedding Savings
The tips above (as well as a few other posts) spurred conversations with readers who then sent in their own tips. Here are some highlights:
From what I saw, the marriage industry (and don't ever forget – it's an industry) capitalizes on two things:
The sentiment that you only ever do this once, so it must be perfect
There seem to be a lot of women out there who really, really want to be a princess (and a lot of parents who want to indulge them)
That doesn't capture all brides by a long shot (not mine, for example). But it does seem to be quite common. If both of those things are true, you're going to spend a lot of money.
Yeah, the $1,500 cake is nice, but the $6,000 one is so much nicer and you're only going to do this once. Sure, there are $500 dresses that would look OK with a few alterations, but the $5,000 one that's like the one on the cover of Modern Bride? You only go down the aisle once and don't you want to look beautiful? Yeah, you can get a photographer for $1,500, but don't you want the award-winning one for $8,000? You can't retake those pictures. And don't you want video? But you don't want just one camera – you could miss something – so get two.
We saw some really gorgeous invitations in one of the magazines that were laser-etched mahogany and cost $35 a piece, for crying out loud. And don't get me started on the cost of flowers.
It goes on and on. None of these choices are illegitimate, by the way. If you (or your parents) have the money and want to spend it on those things, that's your business. But understand that these costs add up. Soon, somebody's writing checks for $50K or more.
At our wedding, we broken expenses into three categories:
Things that are important and that we will spend the bucks on.
Things that are important but which can be done inexpensively.
Things that aren't important.
For us, the first category included the location and the photographer. Those two things made up about half of our total budget and we were thrilled with both.
The second category included the cakes (a friend pointed us to an inexpensive bakery that produced a wonderful cake), the food (Texas barbeque, which was far tastier than most wedding food), the music (it helps to have a friend with a Grammy nomination under his belt) and the dress.
The third category included a lot of other stuff that I don't remember (which is the point – it wasn't important).
Our wedding wasn't cheap, but it was well under the average given by the bridal magazines. You know what? At the end of it, we were bride and groom, just like couples that spent a lot more.
Just some great overall advice here — from the fact that the wedding industry is an industry (and like all industries, they're in it to make the most they can) to being satisfied with the "good" rather than the "best" (the difference in value is minimal while the cost difference is staggering).
Here's the next comment:
This is an interesting post just because my sister and I are having drastically different weddings. Her wedding is in 2 weeks and in San Diego (granted this is where she lives) but most of our family is in the midwest so, in essence it's a destination wedding. I will be getting married in a year so it's been really interesting witnessing the planning. My parents are giving us the same amount and this is how we are utilizing it:
She pretty much racked up a bill of the average cost of a wedding, church, reception hall, designer dress etc…not to mention most of my family (I have a large immediate family and even larger extended family) is traveling out to California to attend the wedding.
My fiancee and I on the other hand, knew that we wanted to elope and throw a party when we got back. We never expected anyone to show up at all. We are spending money on the trip, photography, and the wedding attire (ok…I had to get a designer dress too!) but other than that we have no other real cost. My sisters were pretty mad about us eloping and not expecting people to travel until my youngest sister realized how much it would be to travel to my other sister's wedding in SD.
I was expecting that we'd have to pay for the wedding ourselves. It wasn't until recently that my mother brought up that she was giving us that money. After my mom saw how much everything was, she remarked to me that she would rather see me elope and save/invest the money (we already bought a house) than for me to throw a wedding. And I agreed with her 100%.
Call me unromantic, a miser, or whatever you will, but this seems like a better option to me. Why spend $25,000 on a wedding when you can have a great wedding for "only" $10,000 and put $15,000 in the bank (or into a new house/whatever) to get your life together started out on the right foot?
Next, here's a bit of a different perspective on the issue:
My fiancee and I seriously considered getting married in Michigan (where all of her family and about half of mine are…and the other half are closer to Michigan than to Chicago where we now live). But the Church really, really, very strongly pushes back against having the wedding at a parish you don't attend…especially a different one than the one where you get your pre-cana counseling.
Which means that, in order to get married in Michigan, we'd have to drive 5 hours each way, and stay in hotel rooms, every weekend for the next year. Which is pretty expensive (not to mention time-consuming…that's 520 hours, also known as a hair over three weeks, just commuting between cities) by itself, even before you add in the approximately $3,150 in gasoline and $8,400 in hotel bills.
And remember, this is before factoring in the cost of the wedding itself…this would just be the extra costs associated with having it in a place that's convenient to family but not to us. Making all the arrangements from two states away would likely lead to things going avoidably awry as well.
Flying away to some far-flung destination not convenient to either you or your guests may indeed be destructively self-indulgent. And I lack words to express my outrage at the concept of a marrying couple angrily dropping friendships with people who couldn't manage to attend their wedding (for any good reason or even most bad ones).
But before unilaterally condemning every marrying couple who don't bend over as far backwards as necessary to spare their would-be guests any inconvenience whatsoever, folks should try to remember that guests only have to spend one day at the wedding. The couple getting married, on the other hand, has much more invested in the process, spends much more time on it, and consequently has their expenses balloon much faster when distance from their home to the wedding site expands.
Yes, we'll be happy to help out those of our relatives who genuinely can't afford to come and genuinely want to. The house we're buying this summer (which I won't actually live in until after we're married) has 4 guest rooms, for those who mightn't be able to swing a hotel. And if any folks, other than the ones we're actually flying in all-expenses-paid (her mother, my mother, her maid of honor, my best man and his wife and kids), still can't come, we'll miss them but understand. And of course 90%+ of our current friends live here in Chicago anyway, so travel is a nonissue for them.
And if folks don't want to give gifts, that's up to them. This is a wedding…a celebration of devotion and a Holy Sacrament…not a fundraising drive or an entertainment venue with a ticket price.
(Total current projected cost to us: $18,000. We can afford it. Total cost to our families, other than their travel expenses: $0.)
If they want to spend that much on a wedding, then that's their choice. (After all, what's all this talk about "saving money" if you can't spend it on the things you like?) And they seem to have the right attitude as far as costs go for attendees. He's right to say, "This is a wedding…a celebration of devotion and a Holy Sacrament…not a fundraising drive or an entertainment venue with a ticket price." My main issue is with people who expect friends and family to fork out a significant amount of cash to attend the wedding — and are then mad if the invitees choose to decline.
On to the next tip:
[We] made our own invitations, save the dates, programs, and wedding favors, and spent a bit on a DJ and cake. Making our own invites/favors etc. was not easy or cheap, but it was much cheaper than buying something and much more personal. Especially the home brew and home made root beer; those were definitely not cheap to produce and were very time consuming. But both came out tasting really good, so we can't wait to give them away this weekend.
Yes, making your own invites/favors can save you a bunch of money — not to mention making the event more unique and personal.
Friends of my mom had a potluck wedding for their daughter (the daughter was going through some rough financial times.) They had the wedding at their home, and rented chairs & equipment. Close friends of the parents brought treats, and the family provided party trays & etc. It was a really nice wedding, and people had a great time. I think it's the people who make the party, so low $$ doesn't have to mean a bad wedding.
I have to agree with the "it's the people who make the party" sentiment. I think many couples are simply trying to impress others — many of whom they wouldn't really care whether or not they attended. Instead, I'd opt for having the right people there, the people you really care about, and doing something you all really enjoy (and which probably costs a bunch less). For example, if your style is more potluck than champagne, then why not go for it?
Here's a great tip I hadn't thought of:
My biggest tip regarding wedding planning: Don't tell them it's for a wedding. I witnessed a caterer literally remove a price list from someone's hand and give them another (inflated) list for weddings. Call it a "gathering" or whatever you must, but don't settle for the wedding tax which many vendors charge.
Unbelievable! But I'm sure it's true — it's part of the cost of a "special event" like a wedding!!!
Here's another:
My wife got her wedding dress for $150 in Chinatown and it was a gorgeous dress. And we spent $500 more for a professional "professional" photographer and absolutely adore our photos. Find the 2-3 things most important to you (for us food and photography) and spend your money there. Save on everything else.
Maybe that's why the average wedding is so expensive — people are just spending like bandits on everything. Seems like you can pick and choose where to spend and save and come way below the national average costs.
Next, here are a couple great money savers — have your wedding on an "off" day and do some of the work yourself:
My wife and I saved by holding our wedding on a Sunday. Caterers and photographers generally will discount their services on this day because they aren't as busy.
My wife also bought silk flowers and did the arrangements herself. This was the biggest source of savings in our wedding.
And then, there's saving on the cake. You can rent your cake or buy it some place cheaply. Also, a tip on saving on flowers is included in this comment:
If you have HyVee groceries near you, they provide a fine cake bakery for a very affordable cost. We ordered sheet cakes, plus a smaller three-tier main cake. Total served (this coming Saturday!!) will be 275 guests. Total price for the cake: $414.00. Many brides are now using wholesale flower companies and spending several hours the day before the wedding (with their bridesmaids or other helpers) assembling simple bouquets. We used flowerbud.com. We ordered a total of 240 stems (mix of calla lilies and tulips) for $420.
Surely there are some tips in these for almost anyone to use, right?
What to Do with the Money Instead
Just to round out this already too long post on saving on wedding costs, here's a snarky (kind of) post on what could be done with the money instead of spending it on a wedding. Back in the day I was even more rant-y than I am now (if you can believe that). Ha!
Anyway, many years ago I wrote a post titled "How to Have Half a Million Dollars at Retirement by Controlling Wedding Costs." Haha! Even back then I was over-the-top on my titles. 😉
Here's a summary of that post:
It's springtime (at least it is in 98% of the U.S. here in Michigan, it's still winter. 😉 ) which means it's coming upon wedding season. I'd like to revisit an idea a guest poster had a few weeks ago when he suggested we should spend less on our weddings and pocket the difference. If we did so, we could have a good amount saved up when we reach retirement. I've had some thoughts on this issue since then (surprise — I think it's a good idea) and here they are:
1. According to The Wedding report, the average cost of a wedding is $28,800.
2. Let's say we have three couples — couple A, couple B, and couple C — who decide to cuts costs on their weddings and spend $15,000, $10,000, and $5,000 respectively on their special days. If they took the difference between the average cost of a wedding and what they actually spent and invested it at 8%, in 40 years they would have the following amounts:
Couple A — $278,000
Couple B — $378,000
Couple C — $479,000
Yep. Couple C nets almost half a million dollars by spending $5k versus $28.8k.
3. For all of those who say, "yeah, but a wedding can't be held for $5,000." Maybe. Maybe not. It's certainly true that a very nice wedding can be held for much less than $28,800 — if you're willing to be flexible and creative. Here are a few posts to give you some ideas:
4. For all those who say, "It's a day we'll remember for our entire lives — we want it to be special." A few thoughts on this:
"Special" is not a synonym for "expensive." I've had plenty of special days in my life that I'll remember forever. Most revolve around having those closest to me present and doing something fun together and/or creating a memory. And very few of those days involved significant sums of money. In short, you can still have a special day without it costing you a fortune — the two issues are not related!
Isn't "house downpayment" just as "special" as a fancy wedding?
This one's a hard one, but I'm being realistic here. Let's face facts — a HUGE number of couples end up divorcing. Wouldn't you rather have a good chunk of change at your divorce than the memory of spending a fortune marrying someone you now want to forget?
5. When we got married, we paid for everything ourselves and spent somewhere in the neighborhood of $2,000. Of course this was over 15 years ago, but it was still an inexpensive wedding compared to the norm those days.
6. When our kids get married, we're going to give them cash. They can then choose what they want to do with it — have a big wedding, pocket the money, or meet somewhere in the middle. I think one reason weddings are so out of control is that someone else (mom and dad) are paying for part or all of them. Transfer that spending responsibility to the bride and groom and I think a whole different dynamic starts to play out.
It's fun to re-read this after so many years, especially the last point. I knew even then that we were going to give our kids money and let them deal with the wedding ourselves.
And for those of you who prefer video, here's a summary for you:
Questions for You
Now it's your turn…a few questions for you:
What do you think of our plans and how we did it?
What do you think overall about the costs of weddings?
What are your plans for your children when they get married?
Do you have any wedding money saving tips that I didn't highlight?
And here's an interesting one I didn't bring up but will have to deal with in the future: how do you plan to participate financially in the wedding of your son compared to that of your daughter? I had a friend who used to say you should give your daughter money for her wedding because it's expected of the bride's parents but not give the son anything — and if you did give the son the same amount you were effectively giving him more since he's not expected to pay for the wedding.
Do you have thoughts on any (or all) of these?