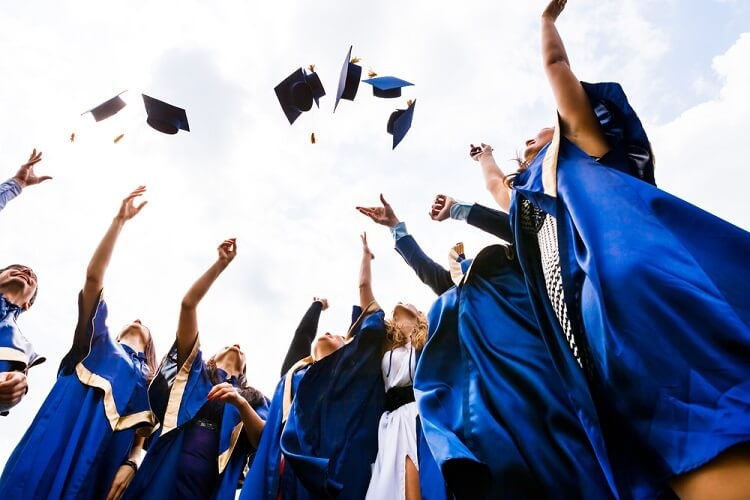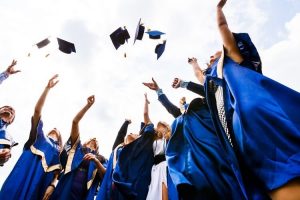 Ok, so maybe the title is a bit over-the-top, but I'm feeling kind of over-the-top today.
Plus I am so proud of what my daughter has accomplished that it's fitting.
Anyway, today I'll give you an update on my daughter's college career, including her car decision (which is somewhat related), and give you a picture of her finances at the end of it all.
Car and College Incentives
To catch everyone up on where we started, we offered our kids a car incentive and a college incentive.
The gist of each incentive was as follows:
Car — Stop doing something my wife and I knew was negatively impacting each child for a year. If they did this, we promised to buy them a new car.
College — They were given a college fund. If they spent it all and then some, they had to pay the difference. If they spent less than that amount, they got to keep the difference.
The reactions from each child were quite different. As almost any parents know, kids raised in the same family environment are almost always completely different in many ways.
My son's attitude was along the lines of, "It's too much work." He'd rather we just give him the money for doing nothing. LOL!
My daughter's attitude was along the lines of, "I want the maximum amount…and more if I can get it."
Now let's explore what my daughter did to try and get as much as possible.
Car Incentive Results
In her early teens my daughter had a TERRIBLE time with sweets. She ate candy, cakes, etc. plus drank soda every day and in quantities that rivaled mine in my "glory days", which is saying a lot.
It was impacting her health but she wouldn't stop. Then she went to the dentist and had 10 cavities, and we had had enough.
So her incentive was to eliminate sugar. Not all sugar, of course, as there's sugar in everything these days. But she couldn't have the refined sugar treats like candy, cookies, cakes, soda, and so forth.
One year. No sugar.
As you might be able to tell from the above, she's kind of determined, so once her mind was made up, that was it. She had no sugar for a year and we owed her a new car.
We had previously agreed that the cost of a new car would be $25,000. After she met her goal, we made another offer since she wasn't sure she wanted a new car.
The new offer was she could either get the car or we'd give her the money. She took the money.
Not literally though. We kept it and allowed her to draw from it as she wanted to spend (and as you'll see, she did spend).
I would watch her checking account and as it got low I would replenish it from her fund. Or sometimes she would have a larger purchase (like a computer), need that money, and I'd shift it over. I tracked the withdrawals through Quicken so I always knew her balance.
BTW, we set up the incentive for 2016, and she didn't have access to it until mid-2017 when she decided she'd rather have the money.
One thing that helped convince her to take the money, buy a used car, and pocket the difference was our $10 car.
From the time we got it she drove the car most of the time and thus didn't need to buy a new car. Then she fell in love with the $10 car, decided she wanted it, knew it was much more affordable than a new car, and we discussed how she could get it.
More on this later.
College Incentive Results
As for the college incentives, there were a few rules in addition to the ones above:
As long as she was at home taking college classes, we would pay for these and they would not hit her college savings.
She had $90k to spend in total for college. This was for any college-related expense except for travel home, which we paid for.
She only received the money if she graduated. We were at least smart enough to make this stipulation. We should have added "with a job" but I'll get into that soon enough. 🙂
With these in mind, she took several steps that helped minimize her college costs:
She stayed an extra year at home and took online classes. She was homeschooled and started taking college classes in 9th or 10th grade which counted both as high school and college credit. Since she had "graduated" homeschool at 17, she decided another year at home (and us paying for the college classes) was a good move.
She selected a college that accepted all her community college and online class credits. We looked at three colleges. One would hardly take any of her credits, one wasn't sure (they didn't have their act together) but thought they would take most, and the third would take them all. The school she selected was picked for a variety of reasons, but the fact that they would take all her credits was a major factor.
She received some good academic-related scholarships which added up to a few thousand dollars every semester. We also took advantage of other incentives like an early enrollment bonus. As you might guess, we received no need-based scholarships (I know, a shocker, right?) and I knew we wouldn't. Despite that, the college made me fill out the FAFSA every year. Ugh.
She took extra classes when she went to college. Her school's tuition was good for 12 to 18 credit hours a semester. She did not take 12, ha! Most semesters she was at the top range.
She got credit for a summer internship she spent in Washington, DC.
By doing these things she:
Enrolled at the college as a junior (she had enough credits to be halfway done with school when she started on campus).
Cut what we thought was going to be four semesters to three, eliminating a whole semester of costs.
Graduated this past December at age 20.
Not bad, right? I had a pretty good college career and her's makes me look like a slacker.
The Money Results
So, where does this leave us money-wise? Here are the results as of her graduation:
College Funds Leftover: $35,810.07
Car Funds Not Spent: $10,304.07
Total: $46,114.14
Less Cost of Car: $5,000.00
Net Cash: $41,114.14
Now let me explain:
The $35.8k is what was left over from the $90k. It's pretty amazing (in a bad way). Just imagine if she had been on campus for all four years. Yikes!
I bet you've noticed the difference between the $25k she got for the car incentive and the $10k she ended up with. That's a pretty big difference. In that year and a half she spent $15k on a wide variety of things: a new computer and other electronics, car insurance (she wanted a car at school her last semester), eating out (a big one — she hated the school food and yet they forced her to buy the meal plan with her housing), and a bit here and a bit there. When all was said and done, she had a fun time but was $15k poorer. Her choices and she's happy with them.
We agreed she could have the $10 car for $5,000. She wanted it and our son didn't (he opted for a loaded 2016 Honda CRV from my parents which he paid half for and we paid half. It's easily the nicest car in our family, which is kind of ironic), she got it. I'll detail below how we got to the price.
With all that said and done, she ended her college career with no debt, a car, and $41k in cash.
Setting the Car's Price
The $5k for the car was set after some negotiation as there were several numbers in play. Some meaningful ones:
$10. This is what we bought the car for and what my daughter thought we should sell it for. LOL, no.
$3k. This is what we put into the car after we bought it. The car had a few issues here and there and they added up to $3,000. So at a minimum to re-coop our expenses, we needed this.
$7k to $8k. This was the car's blue book value the best I could estimate. It also seemed reasonable compared to what I was seeing other used cars sell for (which weren't as good as ours — plus we knew our car's history and that it had been taken care of.)
So with these we basically decided to meet between what we had in it and what it was worth, This seemed fair for both parties.
Transferring the Money
Now we come to the fact that we owe our daughter $41k. How do we get it to her?
It looks like we can "gift" $15k to anyone in a year and not owe taxes on it.
I'm not sure this would be considered a gift, but I didn't want to take any chances. So at the end of 2018, my wife gave our daughter $10k and I did as well.
Now in 2019, we'll each do about the same and her $41k will be transferred.
Again, maybe we didn't have to break it up this way, but I'd rather be safe than sorry.
Job and Future
My daughter graduated in early December and I flew out to pick her up. We drove home together the next day.
She looked for some jobs online and did some networking after we got home but:
It was December, not a great time for hiring.
We had Christmas, of course, and all the activities leading up to it.
She had a friend visit after Christmas and through New Years.
We went to Grand Cayman for 10 days in January.
Plus she didn't seem to be too worried about finding/getting a job, so little progress was made. That's what $41k in the bank can do for you. The sense of urgency has passed.
That said, she is working for me doing several things at Rockstar Finance. She's organized and web savvy, two things I need, and I might as well pay her as anyone else.
She also works for a set of other sites, doing tasks very similar to what she does for me.
She really just needs one or two more sites to work for as a "social media manager" to make up a full-time job. Given that the web jobs are mostly flexible in time and location, I think this is the direction she's heading in. Whatever she does, she'd like to stay in Colorado. Our state has a way of making you love it. 🙂
Earlier this month she moved in with a friend and another roommate (both women). The friend was tired of paying high rent, bought a house, and wants a couple roommates. My daughter pays $600 a month for room and utilities, which is not bad. They live about 15-20 minutes away from us and we still see her at least once a week at church.
We're in the process of detaching her from us — new checking account, new car insurance (on her own), and so forth — which will take some time, but for the most part she's left the nest completely. It's bittersweet, of course, but we are so happy that she's well on her way to making her own way.