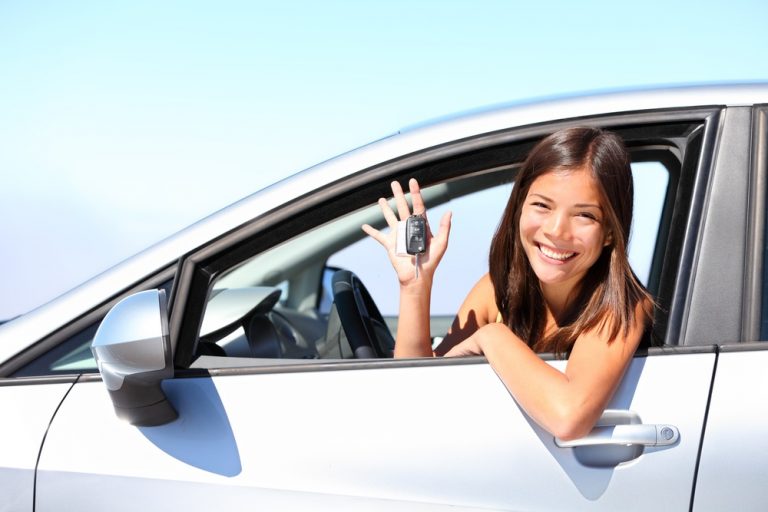 I thought I'd give you all an update on the car situation around the homestead since it seems to be a growing part of our lives. 🙂
To get everyone up to speed, we made our kids an offer to get a new car. Details can be found in Kids and Car Incentives.
My daughter took the challenge, my son didn't (he opted for the matching program — he saves for a car and we match what he saves).
In my retirement six month update, this was one of the 21 bullet-point comments I made:
My daughter made it a full year without sweets and soda and earned her new car. We began the shopping process but as we started to add up the costs of having the car at college, we had second thoughts. Did she really want to buy a new car, drive it all the way across the country, park it there, then pay for it to sit (insurance, permits, storage, etc.)? And did she want the hassle of dealing with it over breaks and the summer when she really didn't need it?
She'd then leave college in two years with a car barely used (since she would walk everywhere), several thousand dollars less in her pocket, and a ton of depreciation. So we pitched her the idea of waiting to buy the car until after she graduates. If she moves somewhere she doesn't need a car, we'll give her the cash. And we'll pay her car insurance to drive our cars until she goes to college. She went for it, so we're now juggling two cars among three of us.
And that's what we did for a few months — juggled two cars among three drivers.
It wasn't that much of a hassle, really. I don't drive much in early retirement, so my car is usually available. That said, some days it was challenging.
But overall it was fine. In fact it was so fine that once it's down to just my wife and me, we'll probably only need one car. There's another retirement cost savings!
A Three-Car Family
Also among those 21 bullet-point comments was this:
My aunt passed away in early November and I was able to be at the hospital the day she died. It was a blessing for me and one I probably wouldn't have had if I was still working. I then took another trip back to my parents' house in Iowa (even though I was just there in October) for the funeral.
One Saturday I was eating my post-workout meal and got a text from my uncle (brother to the aunt who passed away). My other uncle (who was married to my aunt who passed away) was willing to sell her 2008 Subaru Forester (106k miles on it) to anyone in the family who needed/wanted it for $10. He said he thought I might be interested.
Uh, of course I was interested!
I called my uncle with the car and he communicated the same thing — $10 for the car if we could use it. I said we'd take it!
Over the next few days he did some paperwork to get it transferred to us. On Wednesday we drove to his house (about an hour away), picked up the car, brought it home, then took it to the DMV for title, plates, and registration.
We sprung it on the kids as a surprise and they were both thrilled. The plan was that my daughter would use it most of the time until she goes to college in August. At that time my son would likely drive it completely, assuming he ever shows an interest in driving.
BTW, we do have a three-stall garage, so there's plenty of room. We did have to do a bit of organizing, but thankfully our garage wasn't as cluttered as those of many of our neighbors.
Not a Free Lunch
But it wasn't all rainbows and butterflies.
There were a handful of costs which significantly added to the $10 purchase price:
We took the car in for a bumper-to-bumper review (to a garage recommended by a friend) — like you'd do if you were considering buying a used car. They wanted to charge $100 for the service, but my wife found an online coupon they had on their site for $50 which included a free oil change. Score!
The garage found that the car needed a new timing belt and new front and rear brakes. We got their estimates plus called around to four other places that had good recommendations on Next Door and AAA. The original garage was $400 higher than the lowest bid. We told them so and tried to get them to come down on their price. They wouldn't go for it. So we picked up the car and moved it to the next garage.
We also needed to get the windshield repaired (we knew this when we got the car and my uncle said he'd have it done, but I wouldn't let him pay for it given he was selling us the car for $10!) It's a heated windshield, so it was a bit more expensive than the non-heated one.
All told, we ended up with $1,600 in bills to get it up to snuff. FYI, the second garage confirmed what the first one said other than the rear brakes. They said we still had a few months on them, but we opted to get it all done at once and save ourselves another day at the garage in a few months.
In addition to these costs, I added $750 for this year and $1,000 next year to the "car repairs" line in our retirement budget. Older cars require more maintenance and we want to be prepared for it.
And we needed it. A couple months later and the battery died (it was the original, so it lasted well past its normal life). Thankfully it gave up the ghost in our garage, so we simply had AAA come out and put in a new one. Decent price and hassle free.
One piece of good news on the maintenance front: my uncle had new 60k tires put on at 103k miles, so we have a lot of life left in them.
So that's the car situation as it stands: one new car earned and deferred and another acquired through the generosity of a family member.
Thought I'd give you a quick update on this Independence Day eve (for those of you in the US).
Hope you've had a good weekend so far and that you enjoy the day off tomorrow!