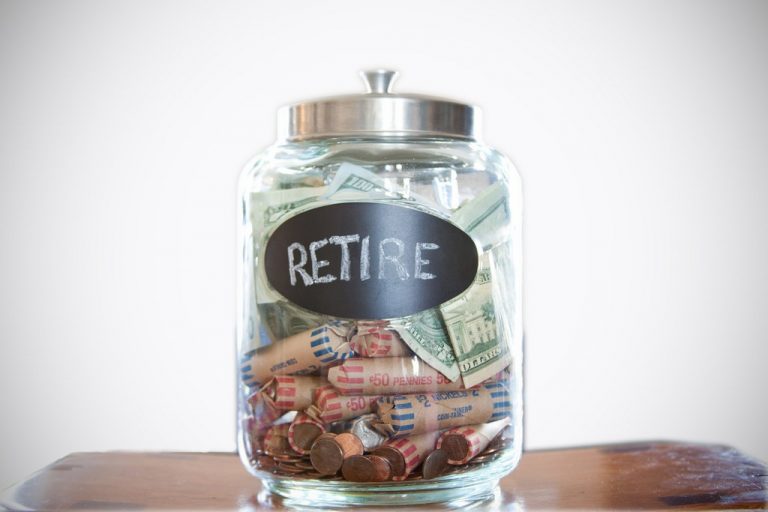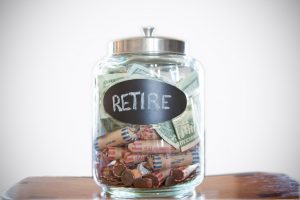 Can you believe it's been SIX MONTHS since I retired?
In some ways it seems like yesterday but mostly it seems like eons ago…in a good way.
My last retirement update was at 100 days.
Here's what I've been doing since then:
I'm still busy!!! How did I ever find time to work and do all the stuff I'm doing now? The days pass quickly and there's always more left to do. Then again, I have plenty of time tomorrow for them.
I am getting better at declining lunches and so forth when people "just want to get together". Who has time for that? I want to spend time "going with the flow" and blocking off three hours of a day to go somewhere, eat, come home, get resettled, etc. for someone who I don't really know that well (and don't want to) isn't worth it. Yes, I'm becoming a cranky old man. 🙂
It remains a thrill to tell someone "I'm retired" and watch their reaction. I got to tell some of my family members face-to-face in November. I also got to tell the Comcast repairman. His face was priceless. Because of good genes, I look about 10 years younger than I am, so he was quite befuddled when I said I was retired. I have an upcoming post on the short and simple sentence I now use to explain how I retired at a relatively young age.
My aunt passed away in early November and I was able to be at the hospital the day she died. It was a blessing for me and one I probably wouldn't have had if I was still working. I then took another trip back to my parents' house in Iowa (even though I was just there in October) for the funeral.
Thanksgiving was awesome and very quiet. I made turkey and ham on the grill and it was very relaxing. I don't mind cooking now that time is my own and I actually find it fun. I tried a "meatloaf" on the grill last week — stuffed with cheese and salami with a side of bacon. Delicious!
My early morning routine is about the same, though I get up a bit later some days (what's the rush?). The gym doesn't clear out until about 8 am anyway (especially given the rush of New Year's resolution exercisers — thankfully they should be gone soon) and I only need to beat the 9 am mom-crowd on weight-training days. There are always enough machines for cardio days.
I am still working out five days a week doing weights, cardio, or both. I've started to ramp things up a bit — more walking the Stairmaster and a set of calisthenics even on cardio days — since I hope to climb Pikes Peak this summer/fall. I also changed my trainer to every other month since 1) I have enough routines to really mix it up myself and 2) most of my gains this year will be related to nutrition. I am eating better and have eliminated all sugar (treats like cake, donuts, etc. — there's sugar in almost everything so it's hard to completely eliminate it). My nagging injuries are pretty much gone at this point.
On non-work out days I still walk and am averaging 10,000 steps a day, every day. The cold weather has knocked down my average a bit. On really bad snow days I walk inside — at the gym on the basketball courts or treadmills. I walk some inside our house just to get those "last 2,000 steps", but that's a pain. Thankfully, spring isn't that far away. BTW, I now have over 225 consecutive days where I've walked at least 7,000 steps. My wife walks with me at least once a day and it's a nice time for us to chat.
My son quit one of his two jobs since it was killing us. The grocery store kept changing his hours. They would give him one set of hours and then ask him to stay 3-4 hours later. It really put a kink into family plans. Plus he hated it, so he decided to quit. He now has one job, but it's only 10-15 hours a week, so he's looking for a second one. I've been helping him apply for jobs and interview when he gets a call. In the meantime, he's playing rec soccer, sleeping in, and living the life only a young guy at home can live.
My daughter got a new job. She transferred from a retail job to being a lifeguard at a local indoor waterpark. She has full-time hours and enjoys it. She's also taking three college classes online which should be her last before she goes on-campus this fall.
Speaking of college, my daughter was accepted into her choice of college. Now we're mired in all of the details. If she paid her first semester bills (tuition, room, board, fees) in full by the end of January they would give her a $600 book credit. It was $13,000, even though she earned $4,000 in scholarships. So we paid $13k on our 2% cash back credit card to earn us a cool $260. That's a good head start on beating 2016's $1,500 in cash back rewards. My daughter is all set to go and still planning on banking $30k to $40k based on the college incentive we set up for her.
Christmas with our family was awesome. My mom and dad came for several days. It was great being able to totally relax and not have to fret about going back to work at the end of vacation. In fact, the entire season seemed more magical since work was not part of the equation. 😉
My parents are thinking about moving out here, but haven't committed to it 100%. My dad still enjoys work but it's physical labor and he can't do it like he once did. Their finances are "ok" (not bad but not great) so we may need to help them get a house out here. It's all just dreaming until they make a firm decision and take some actions to make it work.
My daughter made it a full year without sweets and soda and earned her new car. We began the shopping process but as we started to add up the costs, we had second thoughts. Did she really want to buy a new car, drive it all the way across the country to college, park it there, then pay for it to sit (insurance, permits, storage, etc.)? And did she want the hassle of dealing with it over breaks and the summer when she really didn't need it? She'd then leave college in two years with a car barely used (since she would walk everywhere), several thousand dollars less in her pocket, and a ton of depreciation. So we pitched her the idea of waiting to buy the car until after she graduates. If she moves somewhere she doesn't need a car, we'll give her the cash. And we'll pay her car insurance to drive our cars until she goes to college. She went for it, so we're now juggling two cars among three of us.
I've been writing! As of now, I have all posts written through the end of March. I kind of got on a major writing kick in December. 🙂 I could probably write a post a day if it didn't drive everyone crazy. Ha!
I have been volunteering for a local non-profit that helps the homeless. They started a fundraising committee and I'm on it. We meet once a month and may have one or two events in between. I'm also probably going to be teaching personal finance at my church in March, likely Dave Ramsey's Financial Peace University.
Monday continues to be the best day of the week for me. Everyone else goes to work and the world is peaceful again. I admit that I often forget what day it is as one day is like any other.
I finished reading an interesting book in January. I'll be posting on The Simple Path to Wealth: Your road map to financial independence and a rich, free life in the future as it's a candidate to crack my top money books list.
Two PERFECT job opportunities have come my way in the past couple of months. Both were high-level positions in organizations I admire in my city (no moving). Both of them were brought to my attention by recruiters who had been given my name by someone else. It took all I had to say "no thanks" and recommend several others they could talk to. It wasn't hard because I'm bored or that I need the money, it's just tough for a type-A, conquer-the-hill sort of guy to turn down a big challenge. But I did and am happy I did. Still not sure if I'll ever work again, but it's very early in the retirement game. I am not going to make any major decisions until at least this fall. Once my daughter goes to college, perhaps I'll feel differently.
I have been getting a lot of stuff done around the house. My yard looked amazing this fall, my garage is organized, and several little projects are completed. The list keeps growing though, so I'm certainly not "caught up."
I'm still very relaxed. I'm a bit high-strung by nature but I'm becoming much more open, flexible, and carefree. I like it.
Those are the "normal", post-retirement life events worth noting. Here are a few financial things I've done recently:
I set my 2017 money goals. It should be fun to track what I accomplish this year compared to my plans.
Dealt with some tax issues, which were mostly positive.
Set up a Donor Advised Fund, contributed to it, and am now distributing the funds.
I've been dealing with all sorts of 529/Education Savings Account issues related to college. The gist is that we've saved too much in these accounts and I need to get the money out. I have a post with details on this subject coming up.
I'm continuing to pull back on Lending Club investments. This will be a long-term effort as I draw these funds down and invest a bit more with Prosper.
I'm still deciding what to do with my money at Vanguard — both in retirement accounts and out. I want to set them up to churn out income, but there are many paths I could take. I have a post coming up on this and will give you the chance to weigh in on my next steps.
So, that's my retirement life so far. I'll update you again at the one year mark. Any thoughts or questions about it?
photo credit: aag_photos Retirement Jar via photopin (license)