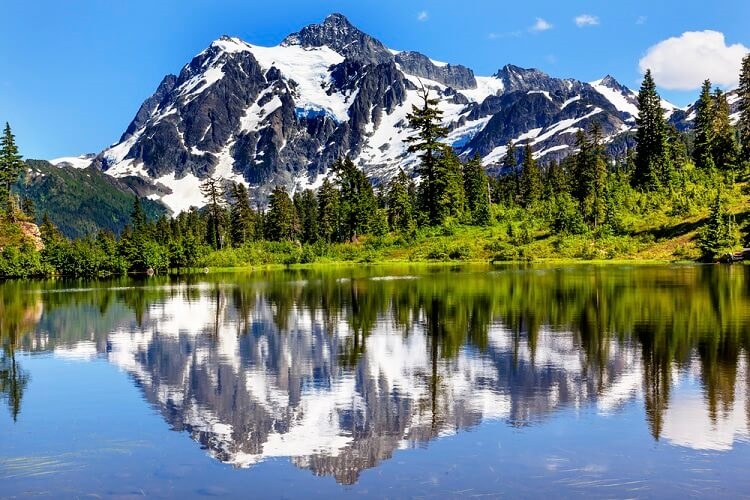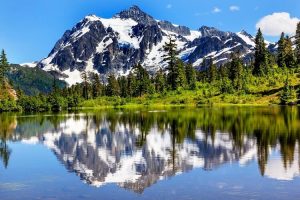 Here's our latest interview with a millionaire as we seek to learn from those who have grown their wealth to high heights.
If you'd like to be considered for an interview, drop me a note and we can chat about specifics.
My questions are in bold italics and his responses follow in black.
Let's get started…
OVERVIEW
How old are you (and spouse if applicable, plus how long you've been married)?
I am 54 years old and my wife is 48 years old.
We have been married for 25 amazing years. I sometimes think that she could have done better!!
Do you have kids/family (if so, how old are they)?
We have 2 daughters – 23 and 17.
Older one is working in CA but wants to move back home and go to grad school.
Younger one will be off to college next year.
Both are amazing kids with good heads on their shoulders. They have done well in their life so far. They have spoiled us in parenting.
What area of the country do you live in (and urban or rural)?
We live in NW part of the country in a large metropolitan city.
We have lived in CA & TX prior to this but love this area, outdoors, people and we might probably retire here.
What is your current net worth?
Our net worth today is $8.30 Million.
Having said that – I don't like to include the primary home that we live in the net worth. May be I should, but I don't consider it as an investment. It is our abode that we love and will live here. Our home is fully paid off.
If I take that out, our net worth is $7.30 Million.
OK – one more thing. I don't like to include the kids' 529 plans and kids IRA's. We will never count on it for our retirement and it is for their use for education and their retirement.
Now our net worth is $ 6.90 Million
We have two high-end expensive cars that we drive and enjoy. But, I don't include depreciating asset into the net worth calculations. Similarly, valuables in the house, jewelry, etc. are not included either.
My wife has a retirement pension from her work. We will also have social security. Both are not included in our net worth or retirement goals.
I consider them as additional bonus and will not depend on it for retirement. But will help us live life to the fullest including charitable giving when they do happen.
What are the main assets that make up your net worth (stocks, real estate, business, home, retirement accounts, etc.) and any debt that offsets part of these?
Retirement accounts (IRA's, 401K) — $4,500,000
Individual Stocks in Scott Trade account (Stocks) — $1,470,000
Rental home (fully paid) — $380,000
Primary home — $980,000
2 houses in our country of origin — $320,000
Investments in VC's — $70,000
Cash & Gold coins — $245,000
Debt (two cars at 1.5% & 0.99%) — ($83,000)
EARN
What is your job?
I am currently not working – retired or I should say looking for other things to do.
I held executive level jobs including CEO and did well in my career.
My wife is a physician with three specialties and has good work life balance
What is your annual income?
When I was working in the executive positions, I made including salary & bonuses of as high as $840,000/year to as low as $300,000/year in the last 5 years.
It fluctuated due to varying bonuses and different companies.
My wife makes consistent $290,000/year and is growing slowly.
We get about $24,000/year in rental income. We net (after expenses, tax, insurance, etc.) $19,500 per year.
Tell us about your income performance over time. What was the starting salary of your first job, how did it grow from there (and what you did to make it grow), and where are you now?
I moved to USA in 1987 to go to grad school. During the school years, I worked part time doing CAD drawings etc. earning few dollars to save for college.
My first job was in 1990 after graduation making $26,089 per year, which I thought was on the low end of the pay scale but I was very happy and glad to have a full-time job.
My income grew regularly and my first $100,000/year plus salary came in 2000 (10 years later).
It grew much faster from then (education and jobs with higher roles & pay were the key – more on this later). My first $200,000 salary came in 2003, only 3 years later. It grew much faster from then on and $500,000+ came in 2010.
My wife started working in 1996 as a resident earning $30,000 per year.
Her first $100,000+ per year came in 2002 as full time Internist. She then quit and continued post-doctorate and graduated with a triple specialty.
Her income came down to $45,000 per year for 4 years while at school. Then in 2009, her income shot up to $200,000+ per year. It has grown steadily to close to $300,000 per year now.
What tips do you have for others who want to grow their career-related income?
I think the biggest income growth came from a list of following aspects:
Education, Education, Education – Me & my wife feel that having a great education will really pay off in lot of ways in addition to growing your income. Education brings wealth of knowledge, understanding, recognition, ability to grow your income, personal and career growth.
A great wife – For me, without my wife, her drive, her motivation and support, it could not have happened. She is the reason for my success – not a cliché but true for me.
Working for mentors – In my working career, I have had really good supportive bosses/mentors who have helped me grow. I feel that it is a combination of supporting your boss and at the same time putting in the hard work
Hard work – there is no substitute for this. I was able to put in 24/7 sacrificing family in many instances to grow the career. This is not just in time alone but really vested in making a business successful as if it was your own. I did this early in my career and now I am able to let go and have a better work-life balance. I am saying that you should do this. Healthy life balance is important but make sure to work hard and achieve results. It will pay off.
Risk taking – I have had the pleasure and experience in taking risks with my career such as taking on responsibilities when I did not have the experience but working hard to excel in it. I never said no to an opportunity for career growth. Having said that, it came at the expense of sacrificing family time. To some extent, I do regret taking on too much of this risk as I neglected kids and my wife. There is some truth to not taking on too much of this.
My wife's advice:
Integrity – Work with integrity even when no one is looking, easy to say but has been hard many times but on a long run – this has gotten me to great heights both in personnel life and at work.
What's your work-life balance look like?
As I mentioned earlier, during some of my career years, I did not have a healthy work life balance. I spent a lot of time at work and travelling. It also came at the expense of not focusing on the family life.
I wish I had spent more time with my kids and helping my wife in that aspect. I think my older daughter especially struggled and I could have been a better father being present and helping her.
In the last two years or so, it has been a healthy work life balance. I have learned that these were personal mistakes I made but now that I am semi-retired, it is time to give back to family and community. It is part of the personal growth I am working towards.
I spend a lot of time with my wife and kids now and enjoy it immensely. I also spend time angel investing, going to meetings, due diligence on companies, etc. It is not a 9-5 work and I have time to do other things.
My wife has healthy work life balance now working 3 days and working from home other times. We enjoy going for long walks, weekly runs, yoga 2-3 times a week, movies, travel, etc.
Do you have any sources of income besides your career? If so, can you list them, give us a feel for how much you earn with each, and offer some insight into how you developed them?
Our only other source of income is the rental house. We have one locally that brings about $19,500 per year (net after expenses).
We have two other homes in our country of origin but we don't bring that income here. We leave it there for our travels and spending when visiting family there.
We have also not included any dividends from investments in our income as they are re-invested.
SAVE
What is your annual spending?
Our annual spending is about $153,000.
This includes everything from groceries, clothes, food, entertainment, travel/vacation, home repairs, high school tuition (younger one goes to private school), two car loans, property taxes, insurance etc.
We used to spend a lot more before and in the last two years we have brought it down a lot. It still feels like a lot and we think we can take it down to $120,000 per year. We are working on it!!
What are the main categories (expenses) this spending breaks into?
Food, entertainment, groceries, repairs, etc. — 32%
Kids tuition, school, activities — 17%
Vacation, travel — 9%
Property taxes — 9%
Utilities, phone, internet, etc. — 8%
All insurances — 3%
We have done well with reducing utilities expenses including no cable – social media is amazing in getting what you need for almost free (just need internet).
School expenses will reduce dramatically next year after our younger one goes to college. She has a 529 fully funded for 4 year college. This is a big part of the expense.
Our vacation & travel expenses may increase as we would like to travel more. As we slowly retire and enjoy life more it is one of our goals to visit as many countries as possible.
Do you have a budget? If so, how do you implement it?
We have a budget and we are very detail oriented in tracking expenses.
One thing we don't do is that we don't look at our budget and stick to that spending.
For example, Dave Ramsey would say that if you have a budget of $100 for groceries that week, you should take $100 in cash and go buy groceries. It feels too restrictive for us. We monitor the expenses against budget and if we go over one month, we try to adjust next month or in other categories.
I have created an excel spreadsheet to track every expense monthly and by category. We also map this out by monthly & annually to see the progress against our budget.
I was mostly maintaining this but in the last year or so, we both are involved in maintaining and improving on this. We work well together. My wife is broad thinker and I am detail oriented! It works well for us other than occasional anxiety – mostly on my part!
What percentage of your gross income do you save and how has that changed over time?
We both have fully funded both our 401K plans all these years. When I had deferred compensation plans, I put over $100,000 per year into it.
In the last two years, we decided to live on my wife's income and take all of my net pay and invest into mutual funds.
It seems that on an average we have been saving roughly over 50% of our income into retirement and savings.
In the beginning years of our earnings, we were probably saving more like 25%-30%. That is when we were fully funding our kids 529 plans (we saved close to $300,000/kid for their education), paying mortgages on our primary home and rental home, etc.
As we paid off our homes and stopped funding the 529s, we were able to increase the savings quite a bit.
Now that I am not working, I would say probably 20% of my wife's gross income is going into retirement & savings.
What is your favorite thing to spend money on/your secret splurge?
Vacation: We have done a lot of international and domestic travels. We always take our kids with us. This is where we typically spend more than we would like.
We are not the bargain hunters with respect to air tickets and hotels but not necessarily luxury either. Convenience, safety and schedule are important.
Cars: We both have Tesla's. One is paid off and other one is 1 year old. Both had 1.59% interest rate. May be we consider them as splurge. But, we love them.
Once or twice a month we eat out at our favorite restaurant and once a month we go out for movies.
We don't eat out regularly and we don't do Starbucks etc. as well.
We cook at home and eat healthy.
I used to have wine every weekend but stopped all alcohol about a year ago. We both don't have any drinking habits.
INVEST
What is your investment philosophy/plan?
Interestingly, we both are aggressive investors.
Since we started early and have (or had) time in our hands, we took the risk. I think we have been talking about shifting that to more moderate risk taking investments. We will shift towards conservative investment maybe in the next 5-10 years or so.
I was quite hesitant about buying individual stocks but when the market crashed in 2008, it was an opportunity to buy. It wasn't until 2010, when we started buying more stocks and investing. As a result, our portfolio has grown significantly.
I have invested heavily into mutual funds. A very large portion of my investments are in Vanguard funds. I have found them to have the least expense ratios but a very large portfolio of funds with good returns.
I am not big on financial planners. I don't think it is necessary to give regular fees and/or a percent of your investment to someone who is essentially doing what you can do yourself.
It is important that you should be well-educated as you embark on it yourself. I do meet a financial planner that we trust in a lot and work with him on our progress, how are we doing with goals, and other discussions. But, they don't manage our investments.
What has been your best investment?
In some sense, our best investment has been in education. I think that gave us a leg up on our careers and ability to grow. The result was that we were able to acquire the net worth that we did not dream of in the beginning.
I was listening to money stations since 1993 or so. I learned a lot about money and investing by myself. I read a lot of articles and books about investing. I also did a lot of research on funds, expenses, fees, rate of return, best funds, stocks, fund managers, financial planners, what companies & industries each fund invests in, etc.
By no means am I an expert but this is continued education. I actually enjoy understanding this as well. I think that has been my best investment – self-education.
There is no one single money investment that stands out from all. Few notables are specific stocks like APPL, GOOG, FB, TSLA, COST, HD, etc., have done really well for us.
We have always maxed out on 401k. Most companies I have worked for has matched 5%-6%. In addition, my wife's organization not only matches but also puts in 1 to 1 into 401K. That is unheard of and taking full advantage of.
When I had deferred compensation plan, I put as much as possible into it. I also gained from company matching. In the 13 years I had, that grew into over a $1,100,000 portfolio.
What has been your worst investment?
Honestly – When I was travelling for work I spent more than necessary on personal expenses. We could have saved more had I been prudent. When work life balance suffers, wealth suffers as well.
What's been your overall return?
This is a tough one. I have spreadsheets and analysis for everything. In order to truly calculate this and keeping track of cost basis and taking out money being added, it is not easy.
Sometimes I don't trust the personal rate of return fund statements. Years of 2008 and 2009 dropped my net worth by 30%.
Having said all that, I believe that it is well over 12%. It could be even higher since I have been on the aggressive side most after 2010.
How often do you monitor/review your portfolio?
I check my stocks mostly daily. My wife does as well.
We both sit together and religiously update all of our investments and balances every quarter. We feel that it is unhealthy to look at this too often especially when you are planning for a longer time horizon.
I might look at our Scott Trade account more frequently as I may be buying more stocks or different stocks. I have a portfolio of 18 stocks from financials to Tech to Consumer goods to Retail.
We do talk about our investments, goals, tracking, changes we need to make, what can we do better, are we OK type of discussions couple of times a week.
NET WORTH
How did you accumulate your net worth?
We accumulated our net worth mainly through earnings, keeping our debt to absolute minimum, savings and investing. We both came from low income families and have no inheritance. Our parents taught us to spend wisely, save a lot and get great education.
When we took debt – such as car loans or HELOC, the only reason to take loans is not because we did not have cash but because we could borrow money at less than 2%. We could invest and make more money in the market.
If we had debt that were higher than 5%, we did everything possible to pay that off early.
We never paid interest on any credit card since we got married. My wife taught me well on this.
If we financed anything (such as furniture), it was because it was 0% interest for 12 months, etc. Never pay interest. Pay cash.
For the most part, it's pure hard work to earn money and live within our means.
What would you say is your greatest strength in the ESI wealth-building model (Earn, Save or Invest) and why would you say it's tops?
It seems to me that ESI in that order is well crafted in our philosophy. I feel that without earning, you can't save. Without saving, you can't invest. The most important is earning. Having said that, it is critically important to have goals and live well within the means to achieve that goal. Never go for short-term instant gratification.
As mentioned many times, we live well below our earnings. We didn't worry about how others lived and focused on us. Not to say that we were tempted once in a while if someone did remodeling or took a vacation to Bahamas. But, we controlled those temptations with good planning on our side and doing it for our happiness.
Also – every time we got increases in our salaries, we did not increase out lifestyle. We stayed course and moved those extra earnings quickly into retirement or savings. That is how we were able to put significant money into deferred compensation programs and Scott Trade accounts.
What road bumps did you face along the way to becoming a millionaire and how did you handle them?
We have been lucky with many things. We have not had any financial disasters, no health issues, no investments gone wrong, wrong careers, etc., that would have set back – knock on wood!
Of-course there were market setbacks such as the 2008 crash where our net worth dropped by 35%+.
But we continued on by investing heavily in 2009 and 2010 which paid dividends later. I remember that in 2009 when we were vacationing, at the house we were renting, I started a dummy portfolio of various stocks and monitored for a year or so to see how my $50,000 hypothetical investment would have done.
I was amazed how well it grew within 1 and ½ years and the returns were exceptional – of course the market was bouncing back. That gave me courage to actually start Scott Trade account and started buying stocks which today is a $1.47M portfolio.
What are you currently doing to maintain/grow your net worth?
Mostly continue to live within our means, continue to save at the same rate as our plans, watch spending and hope to learn from the 2008 crash.
As we are getting closer to retirement, we need to be little less aggressive in our strategy.
We have been thinking about conservative investments – higher % in bonds and some CD's (from excess cash)
Do you have a target net worth you are trying to attain?
Initially, we thought that reaching $1,000,000 would be awesome. I was very happy to reach that and every million milestone after that has been icing on the cake.
Our goal is to live without fear, see the world, and give to charity (we have some specific goals on this).
In order to do this, we feel that reaching a $10M goal would be awesome. Anything north of where we are now is all blessings.
How old were you when you made your first million and have you had any significant behavior shifts since then?
We made our first million in June 2007. I was 43 and my wife was 37.
It took 15 years of my working life and 10 years of my wife's working life to get to the first million.
Then in January of 2011, we were at $2M. It started to grow fairly quickly after that.
What money mistakes have you made along the way that others can learn from?
Good question. My wife & I thought about this but couldn't come up with anything that is major.
I think if we would have managed our expenses to $120K per year, we would have had higher net worth and retire early.
What advice do you have for ESI Money readers on how to become wealthy?
Live below your means — We did not live like millionaires. We but modest clothes, our home is not furnished with high end furnishes. We don't have expensive tastes. I fix a lot of stuff around the house and try to be self-sufficient unless it absolutely requires a professional.
Education – This is very important in our minds that really propelled the wealth. Being educated about everything from – what you eat, where the food comes from, where you invest and why, generally about life is also important. We are misinformed so much and make so many wrong choices that I am not sure how one can survive without good education.
Hard work – no cliché, goes for everything one does in their life
Save – Need I say more? How can one accumulate any net worth without this important component? I mean every penny should matter.
Learn a lot about investing – Again education. Never depend on someone else to tell you about your money and future.
Don't depend on financial planners — If you have to, fee only (never % of investment). Still learn on your own and do the homework.
Patience – It takes time and no short cuts.
No debt – This is very important. Pay off credit cards every month and don't pay interest. If you have to buy cars as an example, look for great low interest avenues such as credit unions instead of high rates. Pay off you home as soon as you can. People say that you lose mortgage & interest tax deductions, you could earn better in the market, etc. I have done the math many ways and I truly believe that one should pay off the house as fast as you can.
FUTURE
What are your plans for the future regarding lifestyle?
We would like to retire early and enjoy life, kids, hopefully grandkids and charity & volunteer work.
We have passion for travelling. We love seeing places and most of our travels have been wonderful both domestic and international.
During our working years of travel, we always felt that we were rushed, had defined timeline, and had to get back to work and kids school. After retirement, we would like to take it easy and enjoy the different countries, cultures and life.
We worked hard all these years and focused on our life and kids. We feel it is time for us to give back through charitable giving and working for helping others. This involves humanitarian as well as environmental and animal welfare.
We want to live as close to our kids as possible. They are an important part of our lives and we want to be helpful in their lives as much as they want. I hope to have a higher influence in their lives to make them highly successful.
We are quite big on living through a healthier lifestyle. We have gone to a plant-based diet in the last four years. We don't do fast foods, sodas and sugary drinks.
If we don't maintain a healthy lifestyle, we will not enjoy our net worth, will not be able to travel and do charitable work. We enjoy life through yoga, tennis, running, walking, hiking, biking, movies, travel, etc.
Are there any issues in retirement that concern you? If so, how are you planning to address them?
We are always concerned about a market crash close to retirement. It is not in our control but the more prepared we are, the better we can protect to the best of our ability. I have been reading and thinking about "bucket strategy" and having a more conservative investment portfolio.
If my wife leaves her job, we may not have full healthcare covered and lose her retirement benefit. While we have not included these in our retirement plans, the lifelong healthcare benefit for both of us is significant help. Otherwise, we would have to include this in our expense planning.
We think about this on a regular basis that for some unknown reasons if we need to help our kids financially, then our net worth is drawn down. We plan on keeping a portion of that untouched until kids are fully settled.
Well, one cannot predict the impact of natural disasters and insurance can take you only so far.
MISCELLANEOUS
How did you learn about finances and at what age did it 'click'? Was it from family, books, forced to learn as wealth grew, etc.?
We both grew up in low income families who taught us the importance of living within means, saving and education.
I am lucky to have a great wife who taught me to focus on no-debt and savings as soon as we were married.
We were already putting money away for house and 401K. But, I was about 30 years old when I seriously started listening to money radio stations a lot – learning about strategies, reading a lot about investing and researching. I began to invest and doing things slowly and early – such as starting mutual fund, investing in stocks, etc.
Who inspired you to excel in life? Who are your heroes?
My grandfather who was always there for me had a huge influence in my life. I wanted to excel and do well for him.
My father was a hard worker, ethical and focused. I learned through him to have patience, stay the course and work hard.
After marriage, my wife has been exceptional in keeping us focused as well. We both really work well in all aspects of life including finances. Our goals are really well aligned and I am lucky to have her as my life long partner.
For my wife, her father is a huge influence. He has great soul and his life is dedicated to making his kids great. He worries about her even today in a good way.
Do you give to charity? Why or why not? If you do, what percent of time/money do you give?
We are not very good at giving to charity. Having said that, we do give money to various charities every year.
This is something we need to improve because we feel like it is not just about giving money but also time and commitment.
In order to have true impact, feeling good about making a difference and really understanding the pain in this world, we have to be involved. We have the ability and passion to do it now and that will be a major part of our life.
Do you plan to leave an inheritance for your heirs (how do you plan to distribute your wealth at your death)? What are your reasons behind this plan?
Our plans are to:
Take care of our goals
Do what we are passionate about
Leave the rest to kids but not until we are gone and they are mature enough to handle it
Leave some for our passionate charity(ies)
Questions to the readers:
We would like advice and experiences from readers about the strategy of what to do with my wife's retirement pension. Would you take all the retirement in lump sum or go for monthly annuity? The difference is that lump sum would be $1,520,000 versus monthly benefit of $8,200. In this equation – consider that the organization she works for is stable. We would love to hear your thoughts.
What strategies do millionaires use when the market is crashing as you get near retirement?
Would you put $10 million in 4% interest paying 10 year bonds and live off of the interest?
Does anyone have experience and has done bucket strategy? What are your experiences and advice on this?