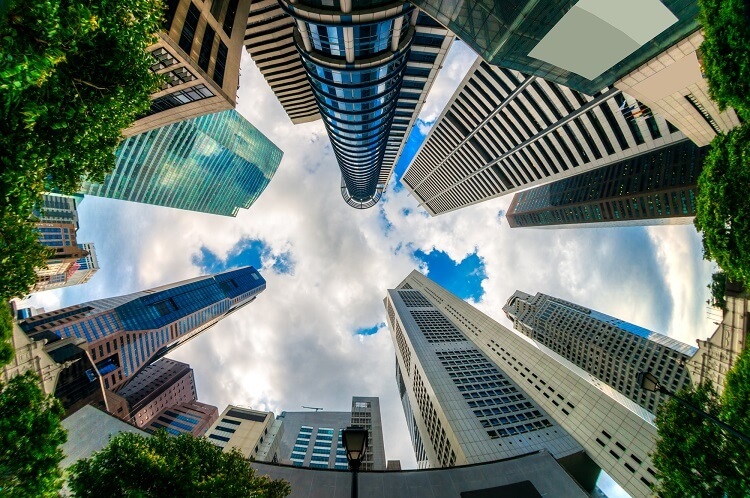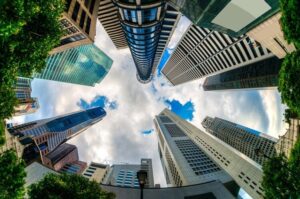 Here's our latest interview with a millionaire as we seek to learn from those who have grown their wealth to high heights.
If you'd like to be considered for an interview, drop me a note and we can chat about specifics.
My questions are in bold italics and her responses follow in black.
Let's get started…
OVERVIEW
How old are you (and spouse if applicable, plus how long you've been married)?
I'm 33 and my husband is 34.
We've known each other for 4.5 years and married for almost 2 years.
Do you have kids/family (if so, how old are they)?
No kids yet, but currently working on it! 🙂
What area of the country do you live in (and urban or rural)?
Unlike the majority of those interviewed, I'm not from the US.
I am currently based in Singapore – which is a city state, so urban.
What is your current net worth?
USD 2.1MM, not including pension / employee contributions.
What are the main assets that make up your net worth (stocks, real estate, business, home, retirement accounts, etc.) and any debt that offsets part of these?
Stocks/Mutual funds: USD 1.47MM – which generate annual dividends of USD 80K (which is reinvested)
Life insurance cash value: USD 110K, with 6-8 more years of contributions to go to hit USD 300K
Condo: USD 360K which generate annual rent of USD 16K (which is reinvested)
Cash: USD 225K (spread across 3 countries)
Total Assets: USD 2.17M
Debt: USD 60K remaining on condo
Total Liabilities: USD 60K
Net worth = USD 2.1M
I do not include pension / employee contributions – as it's a little complicated; so I prefer not to rely on those if I don't have to.
I have worked in the UK and in Singapore; and always contributed the maximum to both countries' pension schemes and gotten my employer to match – but it's a little unclear to me how I can withdraw if I either am no longer residing in those countries nor do I plan to be in either country in the longer-term. Will have to look into it at some point; as it doesn't make sense to leave money on the table – but right now, am happy to leave my contributions where they are and earn interest until I'm eligible to withdraw the funds.
No credit card debt as that's paid off every month. No cars either.
EARN
What is your job?
I'm a partner in a consulting firm.
I've been in the industry for 12 years now; having spent time working in Europe and Asia.
What is your annual income?
Current annual income is about USD 280K+ with variable bonus (which can be anywhere from zero to 2-4x base) depending on the firm's performance and whether I hit/exceed my sales targets.
Also have another USD 80K in passive income from fund dividends and USD 16K from renting out the condo.
I am the main breadwinner as my husband is currently taking time out to explore his interests.
Tell us about your income performance over time. What was the starting salary of your first job, how did it grow from there (and what you did to make it grow), and where are you now?
This has been my first & only job straight out of university.
I started in the UK with starting salary of USD 47K.
It grew fairly slowly for the first 6 years (from USD 47K to USD 65K); but accelerated when I accepted a transfer to Asia. It jumped from USD 65K to USD 175K when I shifted to Asia (at the same level) and rapidly increased thereafter to USD 440K in 5 years.
It jumped again when I made partner last year – but the comp structure is quite different, with a relatively low base (USD 280K) + extremely variable bonus (anywhere from zero to 2-4x base).
Most of the income growth happened in the last 6 years when I moved to Asia. Part of it was due to the fact that I'd managed to hone my skills in Europe and built up specific content expertise which was very desirable in Asia and in managing to build good client relationships in Asia that helped my growth within the firm.
The largest part was that I was extremely fortunate in having good mentors and sponsors in Asia that helped me get to where I am today.
In an industry where there are very few senior female leaders (less than 10% of our partners are women globally, and even fewer who are Asian); I feel extremely fortunate to be where I am today.
What tips do you have for others who want to grow their career-related income?
Be flexible, humble and always keep learning.
Especially in consulting – where content is constantly evolving; you need to continuously learn and grow in order to stay relevant.
When setbacks occur; you should always look upon it as a learning opportunity and come out of it even stronger and more resilient.
One of key things I've learnt is that your career is not a sprint but a marathon. Too often, I have seen others burn out in an attempt to get ahead; and lost their health / mental well-being / relationships as a result.
Another thing to keep in mind is to always be kind and do unto others as you'd have done unto you; no matter what position they hold relative to yours.
What's your work-life balance look like?
In my earlier years – I worked 80-100 hours per week including weekends. Now, I have greater freedom over my time and so have scaled back to 50-60+ hours per week with little weekend work.
I travel a lot for work and am usually in 2-3 countries each week (and have been for the last 6 years). On busier weeks – I could be in a different country every day.
What's changed as I've grown older is that I'm now married and that I'm more keenly aware of the passage of time; and the need to spend time with family and loved ones. So now I make more of an effort to meet up with family and friends as well as regular quality time with my husband.
However, I do plan to make quite radical changes to my life as am aiming to hit FIRE (financial independence, retire early) by 40.
I also plan to spend more time with my kids (if/when it happens) and maybe move to part-time when that happens.
Do you have any sources of income besides your career? If so, can you list them, give us a feel for how much you earn with each, and offer some insight into how you developed them?
Up until recently, the vast majority of income has been from salary and bonuses.
However, since I heard about FIRE – I have been focusing more on developing passive income through investments in stable dividend-bearing funds + rental income.
As mentioned previously, I have an investment portfolio of stocks/mutual funds (USD 1.47MM) that generate annual dividends of USD 80K + a condo unit (USD 360K) that generates USD 16K annual rent income = USD 96K per annum.
My plan is to build up an investment portfolio that generates about USD 200K+ dividends annually which would hopefully be sufficient to cover our family expenses (husband, me + potential future kids).
Would also be good to diversify and consider investing in more real estate; but am less inclined currently as we don't have a clear view of where we plan to be in the longer-term and so need to keep things flexible.
SAVE
What is your annual spending?
Annual spend for the past 2 years has been roughly USD 55K+ combined for the 2 of us; but this year it has increased quite a fair bit due to a number of one-off events such as a recent house move, paying for both of our parents' vacations and various travel plans. This year will likely hit USD 70-75K due to the above.
We have tried to avoid the dangers of lifestyle inflation; so despite the recent increase in spend – we've managed to consistently save 70% of my base salary (which I then invest). Bonuses went straight to investments + tax payments.
What are the main categories (expenses) this spending breaks into?
From the past 2 years, this broke down into:
Housing rental + utilities: 50%
Travel: 25%
Food & entertainment: 15%
Misc: 10%
This year, on a monthly basis this breaks down to roughly (assuming USD 6K monthly spend, including one-offs & travel):
Housing rental + utilities: USD 3K (previously rent was USD 2.2K)
Travel: USD 1.5K (includes parents' vacations as well as ours)
Food & entertainment: USD 900
Misc: USD 600 (includes various one-offs like sports equipment & memberships, personal care, etc.)
Other than rent; travel is our biggest expense as we both like to travel and spend time in different countries.
My husband is into outdoor sports (kitesurfing, snowboarding, rock climbing, etc.) so we tend to go to countries that cater to these.
I'm less sporty; but am getting into hiking – so that's something that we can do together.
Do you have a budget? If so, how do you implement it?
No fixed budget; but I try to target to keep monthly spend to about USD 6K.
However, in the first quarter of 2019 – have already been spending about USD 7-8K per month due to a number of one-off big ticket items; so need to be more mindful of spend for the rest of the year. [Editor's note: this interview was done in May 2019.]
I'm the one who spends the most time reviewing our finances; and discuss it fairly regularly with my husband whenever I notice that our spend is going up. For any big ticket items > USD 300; we typically check-in with each other and discuss before going ahead with any purchases.
What percentage of your gross income do you save and how has that changed over time?
Savings have increased significantly from <20% to 70% when I transferred to Asia largely due to lower cost of living and taxes + significant increase in income.
In the UK, 30% of my income would go to taxes, 30% to rent + 20% discretionary spend + 20% savings.
In Asia, 18-20% of my income would go to taxes, 10-12% to rent & discretionary spend + 70% savings.
What is your favorite thing to spend money on/your secret splurge?
Travel. In addition to weekly travel for work; my husband and I both like to travel for fun. We typically travel to 1-2 other countries each month for a weekend trip.
In terms of secret splurges – my husband likes to spend on sports-related things (kite gear, wakeboarding membership, etc.) while I like to spend on personal care like facials & massages. We spend about USD 3-4K each on this annually.
INVEST
What is your investment philosophy/plan?
I would like to achieve FIRE by 40, which is funded by having an investment portfolio that generates monthly dividends that will comfortably cover monthly expenses, vacation, medical care, schooling, etc. for my husband & I plus any future kids to live on. The idea is to never touch the capital; but to live off the dividends.
I will likely not stop working; but I would like to have the freedom & flexibility to choose what to do with my time – be it spending more time with my family or doing other things.
Currently – I estimate that our family expenses should likely not exceed USD 200K annually; although would like to invite your opinions on this, as this would need to be inflation-proof and last us for the next 40-50 years.
We currently don't have kids as yet, so not sure how much expenses would increase when kids enter the picture. Our spending is roughly USD 70-75K this year (although should look to bring it back down to USD 60K+) – so have a bit of buffer before we hit USD 200K annually.
I am currently working towards building up an investment portfolio of c. USD 4-5MM which will generate an annual dividend income of USD 200K-250K.
My current investment portfolio is c. USD 1.47MM, which already generates USD 80K dividends annually; so technically already covers our current living expenses; but would like to create a greater buffer.
My portfolio is split across Americas (North & South), Europe and Asia and across multiple industries and firms. It's largely mutual funds & unit trusts. I have some bond funds as well but not much.
I'm aware of the need for diversification; but as my husband and I don't know where we will be in the long term (it could be back to Europe, US or somewhere else in Asia) – I prefer to keep my assets fairly liquid.
I have some cash buffers; most of which are in Europe for in case we move back (my husband's British) and the remainder in Asia for 6 months' emergency fund + monthly expenditure.
I also have a condo in Asia that I bought for rental income; but which could also serve as a family home if we need it in later years as it's located in a good residential area with many schools, hospitals, shops, parks and transportation links nearby.
What has been your best investment?
Learning about the concept of compound interest, savings, dividends and FIRE. 🙂
More broadly, I think my best investment has been in looking for the right life partner. As many of the others in this series have mentioned; having the right life partner can help broaden your views and prevent you from making stupid decisions in the heat of the moment.
There has been countless times where I wanted to give up on my career and quit along the way; and my husband's always been there to prevent me from jumping over the edge (figuratively & literally).
They also make you think about what you really want out of life in the longer term and to learn to enjoy the journey along the way.
What has been your worst investment?
When I was first learning about investments, I had a financial relationship manager that suggested an equity fund investment that promptly lost 10-20% of its value and took 5 years to break even. As soon as it did I promptly sold it off and replaced it with other better funds.
I also experimented a bit with structured products & complex derivatives – but decided to stick to mutual funds and unit trusts as I realized I did not understand what I was investing in with the more complicated investment structures.
What's been your overall return?
Since I started investing 6 years ago; I've always targeted an average portfolio return of 4.8%. Currently it's giving me about 5.3% return in terms of annual dividend yield.
I don't include capital growth/loss as I typically buy & hold unless I'm rebalancing the portfolio or if an investment doesn't turn out well; but I typically wait till the dividends earned = value of capital lost before I sell so as to avoid taking too big a loss.
I know there's an inflation element & time value of money linked to it as well; but basically I consider it equivalent to leaving it in the current account to make calculations simpler.
How often do you monitor/review your portfolio?
At least 2-3 times a month. I follow a loose form of dollar averaging, where every time I hit 50K in savings – I invest it. I mostly invest in mutual funds / unit trusts; not individual stocks.
I also specifically look for those that have a track record of providing stable & consistent dividends over time with the capital value either holding steady or slowly increasing over time.
At bonus time I do a lump sum investment – which ranges from USD 200-700K depending on how good my year's been.
I know many people have suggested ETFs or index trackers like S&P; but so far the mutual funds / unit trusts that my current financial advisor is recommending seem to be working out well so far and I'm too lazy to shift. She handles all my paperwork; all I do is text her and let her know what I'd like to invest in and she sends me papers electronically to review and sign.
NET WORTH
How did you accumulate your net worth?
Simply through saving and investing consistently over time as well as increasing my earnings.
80% of my wealth was accumulated in the last 20% of my career (last 2-3 years) and that was due to large increases in income.
As mentioned earlier, my income grew slowly in the first 6 years and accelerated in the last 6 years when I moved from Europe to Asia. It also helped that I moved from a high tax country (UK – 40%-50% tax) to a lower tax country (Singapore = 22% tax) and that I also managed to maintain a relatively low cost of living in high cost cities (London & Singapore).
When I first started work, I'd consistently set aside 20% of my gross income for savings and tried to increase that whenever I received salary increases. I'd cook at home and invite friends over instead of going out where I could and looked for money-free entertainments (e.g. going to libraries, parks, etc.)
I managed to indulge my love of travel through my work, as I had the chance to travel to multiple countries for work and explored during the weekends instead of traveling back to UK / Singapore.
I didn't spend much on clothes or material items as I preferred accumulating experiences and memories over material things.
When I moved to Asia, the increase in disposable income after tax increased – but I saved all of the increase rather than increase my spending. Similarly for any increases in income due to promotions or bonuses; almost 90-95% of it will be saved for investments with a small amount for spending on family & loved ones.
In recent years, we have taken to funding for some family trips and vacations because we want our families to spend time together and given that one set lives in Europe and another in Asia – flights can be pretty expensive.
We try to avoid lifestyle inflation where we can; and the next big increase we're preparing for would be for the onset of children.
What would you say is your greatest strength in the ESI wealth-building model (Earn, Save or Invest) and why would you say it's tops?
Savings. I'd say that throughout I've been saving consistently starting from 20% to 70%; but that both earnings & investments have taken a spotlight in the last 4-5 years.
However, as many others have mentioned – it doesn't matter if you're making a million dollars a year but save none vs. making USD 50K a year and saving half of it. The one who's saving consistently and often will always have it better in the long run; even if it doesn't feel like it in the shorter term.
Earnings-wise: My income increased by at least 25% year on year in the past 6 years and it tripled when I became partner (although this was due to a large bonus rather than base salary).
Investments-wise: This is just a factor of increased earnings. My investments doubled in the past year from USD 700K to USD 1.47M due to my bonus, but the approach remains the same.
What road bumps did you face along the way to becoming a millionaire and how did you handle them?
Mostly the road bumps are more due to my career progression and choice of country which impacted my earnings and hence have a knock-on impact on my savings & investments.
In my earlier years, I faced a rough patch where I had a series of bad projects which slowed down my progression materially compared to my peers and I was feeling pretty depressed and considering other career options. I was lucky that one of the partners decided to take a chance on me and took me onto his projects and taught me all he knew.
I developed deep content expertise in that particular area of content and soon became sought after both within and outside the firm. However, the pay in UK was not that attractive – and I was considering other competitor offers when the firm offered me a transfer to Asia; which I took up as I was originally from Asia and had been away for almost a decade.
It was the transfer to Asia that really set things moving; but I would say that the foundations were laid in the UK with the content expertise & reputation that I built up that helped me hit the ground running when I arrived in Asia. I was also lucky in that I had 2 very good mentors in Asia that helped guide me to where I am today.
Now I try to pay it forward through mentoring and supporting the younger ones, as learning it the hard way helps me to be more patient and to take a second chance on people and learn how to motivate them and teach them how to progress in life, not just in their careers.
What are you currently doing to maintain/grow your net worth?
I am continually saving & investing to grow my investment portfolio in order to grow my dividend income so that it can eventually replace my salary.
Do you have a target net worth you are trying to attain?
USD 5MM. Might have to revise it upwards if current estimates of future spend exceed USD 250K annually.
This would also include setting aside some college funds for potential future kids as well as healthcare expenses.
I do separately have some life insurance (USD 300K) and medical coverage (term insurance); but don't plan to rely on it.
How old were you when you made your first million and have you had any significant behavior shifts since then?
I was 31 when I made my first million.
Not many changes since then besides putting more money away into investments and watching it accumulate faster. Compound interest really works!
There is a little bit of lifestyle inflation – which we definitely need to keep an eye on though.
It's also true what the others in this series have said: making the first million takes a while (took me 10 years), but after that – I hit the 2nd million in 2+ years.
What money mistakes have you made along the way that others can learn from?
When I was first starting out in investments and got persuaded to invest in something complicated that I didn't understand – which cost me money and time waiting for it to break even.
Motto: Stick to simple things that you can understand and don't try complicated things. The simple things may be boring – but they work.
Another thing that we regretted was getting locked into a 2-year rental contract for a bigger place that we didn't really need. We got it because we were planning for kids; but given the amount of travel we do – we currently both spend less than 10 days a month in the place.
If we find another place; we might consider breaking the contract – but let's see. Could consider subletting, but the lease terms doesn't really allow us to do so.
What advice do you have for ESI Money readers on how to become wealthy?
Save consistently and invest it.
Learning how to increase your earnings also helps tremendously – as I discovered when my earnings started to grow 25% year on year. This allows you much greater freedom and enables you to accumulate wealth much faster (assuming that you don't allow your spending to increase at a similar pace).
FUTURE
What are your plans for the future regarding lifestyle?
In the short-term – to continue saving & investing towards our FIRE goals while also ensuring that we take time to enjoy the journey along the way. Regular short vacations to spend time with my husband and family and preparing for future kids.
In the medium term – would like to achieve FIRE at 40 and then consider. I would like to move to part-time or stop my current work entirely and spend some time with my husband and future kids traveling the world and pursuing our passions before settling down somewhere.
I'd definitely like to spend more time outdoors and doing something more active. Would also be interested in working with non-profit organizations or those focused on improving the environment.
I would also like to keep saving and investing a portion of the dividend income to continue to grow our investment portfolio or maybe to spend on real estate; albeit at a less aggressive pace than currently.
Both my husband and I are currently exploring and seeing what sparks our passion before we pull the trigger; as we'd like the transition to be relatively smooth and not be an abrupt switch from work to no work. That's why I find the ESI Money's "Retirement Interviews" series so interesting – gives a good insight to what life's like in retirement.
Are there any issues in retirement that concern you? If so, how are you planning to address them?
3 things: inflation & cost of living, supporting dependents (kids & parents) and healthcare.
Inflation & cost of living is one of the biggest factors that I'm worried about; especially as my timelines for being in retirement is a lot longer than most (40-50+ years if all goes well). This requires a lot more rigorous planning compared to the usual 20+ years that most people have to consider.
At worst, we can always go back into work to earn more money – but in terms of mitigation right now – to continue to build up the investment cushion and continue to keep a strict eye on lifestyle inflation.
Additionally, when we do pull the trigger; to ensure that we continue maintaining the same sort of lifestyle we've always had and save at least USD 5-10K each month for ongoing investments.
There are a couple of other major lifestyle factors which would increase the costs quite a fair bit: kids and supporting our parents in their old age.
From various articles on cost of raising children I've seen estimates ranging from USD 250K – USD 1MM per child for the first 20-25 years (from birth to university). I'm planning to budget c. USD 750K per kid (which will also be funded from the investment portfolio) so that we don't have to worry about college costs later on. That said, I don't want them to have a "free ride" per se; so would definitely make them work for it!
On supporting our parents; they're in their 60s now & mostly retired or almost; and I think both sets have been pretty prudent with their retirement plans – so less need to worry; but still worth keeping in mind. We may also need to support some of our relatives later on, so that's something else to consider.
Healthcare is another major factor, especially when we travel a lot and have no fixed plans as yet to settle permanently in one location or another. We have medical coverage from my employer and a separate hospitalization coverage that's renewed annually. I also separately have a small life insurance policy that matures when I'm 50 and another that pays out a fixed sum monthly past 55 years of age.
The question that I'd like to pose to your readers for suggestions would be "What type of medical or health coverage would you recommend for a family that don't know yet where we plan to live?" Are there some types of global medical coverage that won't be exorbitantly expensive?
MISCELLANEOUS
How did you learn about finances and at what age did it 'click'?
My parents have always drummed it into my sister and I from an early age to be frugal and to always save for a rainy day.
We lived a fairly modest lifestyle and I was actually pretty surprised by how much they managed to accumulate when they reached retirement age a few years ago.
My husband also shares similar values with regards to saving and spending; which was also a product of his upbringing – which is good as it means that we're usually on the same page financially.
Who inspired you to excel in life? Who are your heroes?
My parents and my grandmother.
My parents worked very hard to support not only us; but also their broader family members.
As is typical in Asian families; the expectation is that the oldest children of the family are expected to help pay for their younger siblings' education as well as support their parents in their old age. My parents had 4-5 younger siblings each; and not only paid their own way through college but also paid or subsidized a large part of their younger siblings' educations as well as supported their parents in their old age.
I very much took that to heart and whilst they paid for my education – I contributed to my younger sister's college costs. Since they are comfortably off now, they don't need the money – but I try to take them on vacations instead as a way of repaying what they've done for me as well as to spend time with them.
My grandmother looked after my sister and I while both my parents worked; so many of the family values were instilled by her when we were very young. She'd teach us the values of hard work, integrity and the benefits of being frugal and saving for a rainy day.
Do you have any favorite money books you like/recommend? If so, can you share with us your top three and why you like them?
Don't really have any as I tend to read blogs and articles instead of books. Favorite money blogs include: The Simple Dollar, Business Insider Your Money, ESI Money Blog and Can I Retire Yet?
Would welcome other recommendations!
Do you give to charity? Why or why not? If you do, what percent of time/money do you give?
No – currently focusing on hitting FIRE targets. Later on – will consider.
I'm am actually considering spending time working for / with non-profit organizations or charities to contribute my skills instead of money as I feel that would be more effective as well as personally more satisfying.
Do you plan to leave an inheritance for your heirs (how do you plan to distribute your wealth at your death)? What are your reasons behind this plan?
As mentioned above; likely yes – but not immediately and will definitely want them to work for it.
Some of the others in this series mentioned setting up a trust fund for their children to access in their 30s – I think that's a good idea and something for us to consider. It's a while away, as we currently don't have any kids but still good to start planning.
And now – I have a few questions that I'd like to pose to ESI readers to benefit from your collective wisdom:
How much is sufficient if one plans to retire by 40? Is USD 5MM in investments earning annual dividends of USD 250K sufficient for a family of 4? Given the long time horizon – 40-50 years, is it sufficiently inflation-proofed? Or do you think we'll need a bigger buffer?
What type of investments / diversification is good for a geographically mobile family? Currently 70% of assets are in fund investments, 14% in real estate, 5% in insurance, 10% cash. This doesn't include pension contributions that will continue to accrue in UK & SG; and none of the US Roth IRAs/HSAs apply to me. I also don't want to have too much real estate tied up in any one country as we don't know where we'll settle in the longer term, so need our investments to be fairly liquid and accessible globally.
What type of insurance & healthcare options should one consider if retiring early and is geographically mobile? Currently we're covered by my current employer; but that will disappear if I stop working. We have annual hospitalization cover, but that's tied to our current country of residence – which will not be relevant if/when we move.
How much do kids cost? As mentioned – we plan to have 2 kids; so also need to factor for increase in expenditures + college expenses. We haven't decided where to settle in the long-term, and we might relocate to cheaper cities in Asia or Europe or US/Canada. Is USD 750K per kid sufficient? Or should we budget for more given inflation in the next 30 years?
What other costs should we consider in addition to the above? Is there anything else we've missed? (Cost of living + kids/education + supporting parents + healthcare)