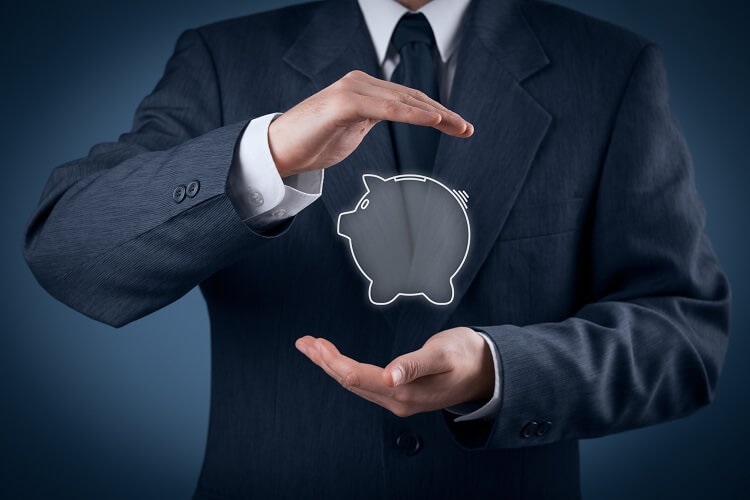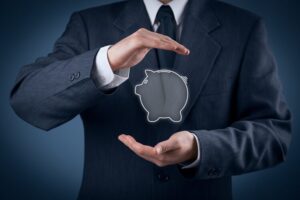 Here's our latest interview with a millionaire as we seek to learn from those who have grown their wealth to high heights.
If you'd like to be considered for an interview, drop me a note and we can chat about specifics.
My questions are in bold italics and his responses follow in black.
Let's get started…
OVERVIEW
How old are you (and spouse if applicable, plus how long you've been married)?
I am 49 years old and my wife is 48.
We've been married for 18 years.
Do you have kids/family (if so, how old are they)?
Two kids.
Oldest is 13 and youngest is 12 (18 months apart).
What area of the country do you live in (and urban or rural)?
We live in the Mid Atlantic, in an urban/suburban area.
What is your current net worth?
Currently, our net worth is $3.97MM
What are the main assets that make up your net worth (stocks, real estate, business, home, retirement accounts, etc.) and any debt that offsets part of these?
Cash (operating accounts): $50k
Kids Education 529s: $250k
Retirement (401k, IRAs, pension): $1.75M
Investment Portfolio: $550k
Company Stock: $500k
Net Primary Home Value: $600k (40% Equity)
Net Second Home Value: $220k (70% Equity)
Other Property Value (non Real Estate): $51k
EARN
What is your job?
I am a financial services executive.
What is your annual income?
It varies based on performance and is comprised of a fixed/variable comp mix plus vested equity payout.
My best year (less than 5 years ago) was just over $1M. I average roughly $800k
Tell us about your income performance over time. What was the starting salary of your first job, how did it grow from there (and what you did to make it grow), and where are you now?
I'm on my second career.
The first (pre b-school) was low on pay, high on experience. I started out of undergrad making less than $30k.
I met my wife after 5 years of earning and we were married three years later. Our joint income in year one of marriage was about $160k.
We lived in a major city at the time. I worked during b-school and changed industries to enter financial services where I began as a junior executive. The program I was in allowed me to gain industry knowledge and advance to a mid level management position in three years.
We lived in a second-tier city with a much lower cost of living. I was having success and, with our first child's birth, we decided to have my wife become a stay at home mother.
I continued to advance every couple of years and now roughly 13 years later I am a senior executive in a larger market for the same company with PnL responsibility.
What tips do you have for others who want to grow their career-related income?
Flexibility is an important factor and one that today's emerging workforce is challenged by. Early in my first career, I was relocated 4 times in 12 years.
Experience was the big pay off for me and the opportunities didn't exist in just one place. As a single guy with minimal roots, it was a simple matter of following the right opportunities with a plan.
The plan led me to bigger jobs of greater importance with more responsibility (and larger pay).
Once I got to the city where I would ultimately meet my wife, it was time for roots, so the plan evolved.
What's your work-life balance look like?
Well, it's not as good as I would like, but it's better than it has been in the past.
A few years ago, I had a role with the company that had me on a plane and in hotel rooms on a weekly basis. During that time, my kids were young, but old enough to remember that dad "was always away." My wife carried the load at home in some very meaningful ways during that time. I have some regrets about what I missed or wasn't present for during that period.
More recently I was able to take a role that, although a somewhat lateral move, took me off the plane. It's been beneficial to my work life balance without undercutting my earning power.
Do you have any sources of income besides your career? If so, can you list them, give us a feel for how much you earn with each, and offer some insight into how you developed them?
My career drives 100% of our operating income.
All returns and dividends are reinvested at this time.
SAVE
What is your annual spending?
It varies, but we generally spend 75-80% of earnings not including pre-tax or after tax savings and investing (which are the first items that come out).
What are the main categories (expenses) this spending breaks into?
We track spending at a high level (operating, discretionary, non-discretionary).
Our two biggest line items are mortgage payments at roughly $60k and taxes at about the same level (we don't give Uncle Sam zero interest loans).
Do you have a budget? If so, how do you implement it?
We've tried, and failed, to implement budgets throughout our married life. They were much more important early on when income was much lower than it is today.
Now, we include spending in general categories in our quarterly and annual family business meetings and we give ourselves a "grade" to denote whether we are meeting our expectations or off the bead.
We use some of the usual aggregation apps to track and report along with our bank's online capabilities.
What percentage of your gross income do you save and how has that changed over time?
We save 15-16% of gross income annually no matter the fluctuations in total compensation. That hasn't changed much in the last several years (even in years when we should have saved more at high water points).
Now, that said, we did purchase our second home (waterfront) for 2/3rds cash during the most recent high water earning year. I'm not betting on it, but that small house on the water is an asset that is very likely to appreciate at higher than the current risk free rate.
What is your favorite thing to spend money on/your secret splurge?
The second home is new to our family. It's on a body of water (although this isn't the geography we want ultimately, we know now that waterfront will be important in retirement) and (shudder) we bought a small boat.
INVEST
What is your investment philosophy/plan?
I believe you have to assess where you are in your life stage and what your risk tolerance is no matter the market cycle.
Based on those factors, set up an asset allocation that will produce an acceptable return for the risk you are willing to take.
Then ride that allocation and rebalance and alter it as your life stage matures.
I believe managed accounts can help here (I'm also aware many will disagree with me). For a reasonable fee, managed accounts will provide some downside protection when compared to the market. The knock, of course, is the fee takes the upside edge off any return above the market average.
Low cost exchange traded funds for the S&P 500, for example, will return what the market does (high or low) for little cost. Low cost providers love to play in this space and in a down market, you get what you pay for. It's easy enough during a bull market, more challenging in uncertain times.
For my part, I'm still 10+ years from retirement, don't need income from my portfolio and have an above average risk tolerance.
My wife and I have done the full cycle of estate planning, have set specific objectives for retirement, kids education and some side projects. We used managed accounts for some down side risk protection and advice. I also happen to believe that if you strike the "noise" coming from the current volatility, we still have some reasonably good fundamentals in the declining months of this long bull market.
Given all of that, I'm long equities in our portfolio. I'm willing to sit to and through the end of this cycle and dollar cost average my investments into the start of the next bull.
Timing is a fools errand and the statistics show that if you miss the 5-7 best days in the market (usually happens early in the expansion of the business cycle), then you've missed 60+% of the upside of the new bull market. Again, that's all based on information I see, what I believe and who I am (life stage and risk tolerance).
What has been your best investment?
As I said earlier, I'm an asset allocation guy.
The only individual stock I own is my company stock until it vests; it is then immediately invested in my asset allocation.
My advice would be to remember that diversity (risk mitigation) is the only free lunch in life and in investments.
What has been your worst investment?
An annuity that a shady "financial advisor" talked my wife and I into early in our marriage with a small inherited account.
Still have it, and yes, it'll one day provide a certain amount of "guaranteed" retirement income. But I shudder to think how much our capital has been returned as ROI to an insurance company through time instead of our balance sheet.
It's the right option for some. It was bad, non-fiduciary advice to us at that time.
What's been your overall return?
My trailing two-year return on our invest portfolio is a touch over 22% through August 2019 versus an 18.4% return on the S&P 500 for the same period. Net of expenses by the way.
How often do you monitor/review your portfolio?
I track monthly and review with my wife as a part of our quarterly and annual family business meeting package.
NET WORTH
How did you accumulate your net worth?
When I came across your website I laughed out loud. Our financial life is, quite literally, built on the name of your site: Earn, Save or Invest. It's not "sexy", but it sells.
And…..We've been very lucky. Early on I/we built a career and our capabilities and got paid while we learned. Later, I was able to pour gas on that capability by getting my MBA from a top school while working. Yes, I took on a little debt, but the ROI on that investment has been unbelievable (and leveraging it has been unbelievably hard work).
I've spent nearly 15 years maximizing both my experience and education versus the biggest opportunities my firm has trusted me with and earned commensurate compensation.
When I recognized that I had high income potential, saving and investing became my life's work.
What would you say is your greatest strength in the ESI wealth-building model (Earn, Save or Invest) and why would you say it's tops?
Clearly it's my career and earning potential. Frankly it's the biggest off balance sheet asset that we have.
My experience and education met opportunity (and risk) and the ROI has afforded me a great lifestyle without (non mortgage) debt and the likelihood of a bright future.
What road bumps did you face along the way to becoming a millionaire and how did you handle them?
We've been fortunate, so it's difficult for me to think that we've had road bumps.
I guess the biggest bump was during the portion of my career that involved significant travel. It took me away from my family at a critical time and proved the axiom, "there are some things money can't buy."
While I was able to make some choices career-wise that didn't have tremendous impact to our ability to save and invest, others on the journey may not be as fortunate.
An old risk management mentor of mine always said, "make sure you are getting paid for the risk you are taking". I would alter it to say, "make sure you are getting paid for every minute you are away from the things that really matter (just another form of risk)."
What are you currently doing to maintain/grow your net worth?
I am at or approaching my maximum average compensation. There will be a little variability, but given the horizon of working years I want to have ahead, I'm near a peak.
My charge is to keep going strong career wise, keep saving and investing within our risk tolerance (and adjust it for capital protection as our life stage changes) and keep a close eye on liquidity and cash flow requirements.
One of our biggest risks in my view is negative operating leverage. Positive operating leverage means that our income grows faster than our expenses. To date, that has never been a problem. But as my average income maximum approaches, the growth rate there will be negative, zero or low.
That said, we'll have to create mechanisms that keep our expenses at or below the same growth rate (0% or negative).
Do you have a target net worth you are trying to attain?
Everyone should have a "number". You can determine it several ways and, in fact, triangulating a number is probably the best advice.
My favorite "back of the envelope" method is to take your current income, discount it by 25% (or don't, if you want to be conservative), then divide it by 3% (historic inflation) or 4% (assumes 4% withdrawal rate over the course of a normal retirement period). The 25% by the way is an assumption that you won't spend as much to live in retirement as you do now day to day. This might be wishful thinking given healthcare costs at 20% of GDP.
Now, take your net worth and current year into account; the rule of 7 doubles that number every 7 years. Based on your retirement horizon, how many times can you double? How does that number compare to the "back of the envelope" number? If the second number is less than the first; you've got work to do. If the first is greater than the second, you still have work to do…..the rule of 7 only matters if everything in the future works just like everything that got you to this point. If anything changes adversely, all bets are off.
How old were you when you made your first million and have you had any significant behavior shifts since then?
We crossed the million dollar net-worth market just after I turned 40. Haven't deviated from my framework and path since then.
What money mistakes have you made along the way that others can learn from?
I would have searched harder for free money for my education. Those loans stuck with me much longer than I liked.
I would have gotten better grades in undergrad and started from a different experience level sooner in my career.
I would've also started saving earlier.
What advice do you have for ESI Money readers on how to become wealthy?
One of the ratios I track judiciously is the percentage of earning assets to total assessments.
The old adage is that your money is working for you…..well how much of it is actually working or earning through time? I'd like to get into the 75%-80% range. Today we are at about 77%.
To be clear, this does not include our real estate and shouldn't for others calculating unless the asset is truly an investment.
The only other thing I'd say here feels a bit redundant. Maximize your earning power and potential early and often, take calculated risks, save at least 15% and invest using appropriate asset allocation for your life stage.
FUTURE
What are your plans for the future regarding lifestyle?
My plan is to be financially independent in the next 5 years.
For us, that means passive income could replace active income and we are not bound by whatever business decisions corporate America (and my firm) need to make that would take me "left" when the things that matter to my wife and I are on the "right".
I love my job (as much as anyone can love a role), so I'll do it and continue to progress as long as our financial and life objectives can be lined up with what the firm needs/wants me to do.
If all continues to plan, six years from now we will be playing with "house money".
What are your retirement plans?
Financially we will keep investing beyond retirement; using an appropriate asset allocation for that life stage.
Living on the water has become an important piece of the future for me, so that'll help determine the ultimate location.
I've seen examples with clients and others where retirement without purpose is a bad thing. I have interests including, entrepreneurial ones, that might be served in retirement as well.
Are there any issues in retirement that concern you? If so, how are you planning to address them?
Health costs. My doctor would say I have work to do (weight) and that challenge begins in earnest this year.
MISCELLANEOUS
How did you learn about finances and at what age did it "click"?
Learned late, clicked even later.
I didn't get any personal finance thinking from my parents. Great people, just didn't know what they didn't know.
As a result, my kids are (probably overly) money conscious and understand assets, liabilities and expenses better than most.
As far as clicking, a lecture near the end of b-school gave my thinking form, function and a framework. A retired Wall Street guy came in and gave an hour long workshop on personal finance for "high income" earners. It was a masterclass. I recorded it and I still listen to it from time to time.
First, he broke down the mythology about high income……it's not what you make, it's what you keep (and what you put to work for yourself).
Then, he talked about some debt basics…..basically run from debt and sunset any debt you have as quickly as you can.
Lastly he touched on the priorities he and his wife used to think about their financial lives. I still use this framework in every one of our quarterly and annual business meetings.
Think about it like a pyramid. Strong Foundation on the bottom: set aside (after maximizing eradication of your debt) 6-9 months for your emergency fund (monthly cost to operate for you and your family times 6-9 months).
Next maximize your savings to retirement. Obviously take every dollar your employer matches (in his words, "that's just free money, if you don't take that you are stupid!"). Remember your number and time horizon here; what do you need to save and invest to make that a reality.
Next children's education. It is very important for my wife and I to have our kids graduate from college debt free.
Next your home; not as an investment per se. Don't overbuy.
Once you've got an 'A' grade for all of that, buy a toy or two for yourself.
Lastly, always keep in mind family support, charity and donations (especially to future school options).
We grade ourselves on each and course correct as necessary. And remember, they are prioritized, so we over index as necessary.
Definitely don't get to work on the higher levels of the pyramid before you cement the foundation and feel exceptional about your plan to attack the second and third rung.
I reached out to him years after I graduated just to thank him for his insight.
Do you have any favorite money books you like/recommend? If so, can you share with us your top three and why you like them?
The Millionaire Next Door
– Should be required reading in high school or college. The more clients I meet who are of means and not generationally wealthy, the more this book is reinforced to me.
The Wealthy Barber
– A fun, little read that helped reinforce a lot of concepts from MND.
Principles: Life and Work
– This is a new one for me, but he seems to have synthesized the precepts of what comes after the great idea and the grand plan…..execution.
Do you give to charity? Why or why not? If you do, what percent of time/money do you give?
We do.
The framework we use from that lecture long ago called for it, particularly in education (as alumni and for our kids educations).
A couple of years ago as a part of one of our annual meetings we developed a list of philanthropic categories: arts, education, social action. I wish that I could say we do a meaningful percentage. Truth is we don't, BUT I can say that since we've become more intentional our hard dollar gifts have grown by a meaningful percentage every year and I can provide a corporate match, so real impact is within our reach.
I do give significantly of my time and my wife and I serve on a number of boards.
Do you plan to leave an inheritance for your heirs (how do you plan to distribute your wealth at your death)? What are your reasons behind this plan?
As I mentioned earlier, we have developed a full estate plan including a will.
For reasons I won't go into, our plan is a bit complicated in its fiduciary construction and care giving instructions for our kids.
If we move forward according to our current trajectory, we will certainly leave some inheritance. That said, we expect both of our kids to fulfill on their educational promise and seek a career that provides meaning for their lives independent of whatever they inherit.