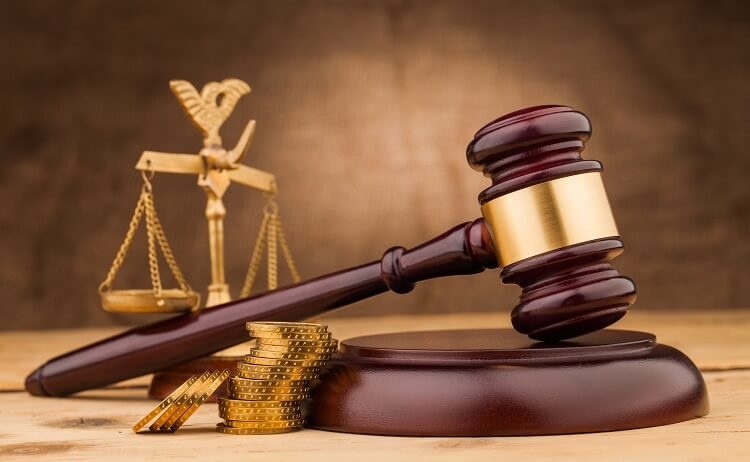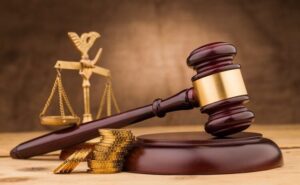 Here's our latest interview with a millionaire as we seek to learn from those who have grown their wealth to high heights.
If you'd like to be considered for an interview, drop me a note and we can chat about specifics.
My questions are in bold italics and his responses follow in black.
Let's get started…
OVERVIEW
How old are you (and spouse if applicable, plus how long you've been married)?
I'm 44. My wife is 45.
We have been married since 2011. As of next week, it will be 8 years (although we did have 2 wedding ceremonies. More on that later).
[Editor's note: This interview was done in October 2019.]
Do you have kids/family (if so, how old are they)?
We have two wonderful daughters, age 5 and 1!
Yes, we started kids late in life, just like getting married. We had some tough roads to get to this place and are eternally grateful.
What area of the country do you live in (and urban or rural)?
We live in a fast-growing urban city in the Southeast.
What is your current net worth?
$1.15M
What are the main assets that make up your net worth (stocks, real estate, business, home, retirement accounts, etc.) and any debt that offsets part of these?
Real Property
Primary Home: $800,000
Mortgage: $625,000
Rental Property: $470,000
Rental Mortgage: $200,000
Liquid
Cash: $50,000
Emergency Cash in Schwab Short Term US Treasury ETF: $50,000
Taxable Account: $25,000
Retirement
401(k) Plans total: $215,000 – a portion of this includes Roth 401(k)
Cash Balance Pension: $15,000
IRAs in total: $300,000 (rollovers from previous employers)
Roth IRA: $20,000
Self-Directed IRA in private investment: $30,000
Other
Cars: $40,000 total
Loans on cars: $19,000
Student Loans: $20,000 (total for both)
Credit cards: Paid off monthly
A few assets that don't show up in Mint:
$8,000 in HSA funds that we no longer use for medical expenses. Instead, we pay cash and invest these funds.
Our kids' 529 and Custodial account. We have one for each kiddo. Our oldest has $20k in 529 and $20k that my dad contributed. Our youngest is going to get $300/month contributed, and my dad will make a similar $20k contribution.
We also contribute $100 per year for my wife's nieces. $100 per birthday each into custodial, and $100 per kid at Xmas for a 529. Currently those accounts have a total of $4,000.
EARN
What is your job?
I've been practicing law for almost 20 years.
I'm a well-known member of the legal community in my area largely due to my own marketing efforts.
My wife has worked in various roles, but currently as a W-2 internal consultant within a regional hospital association.
What is your annual income?
For me this varies greatly. For the past 3 years including 2019, I have earned around $200,000, which hasn't been typical.
My wife earns $92,500.
Here is our earnings history — first is my salary and then is my wife's:
2000: 1k; 33k
2001: 42k; 30k
2002: 50k; 38k
2003: 52k; 39k
2004: 62k; 43k
2005: 70k; 43k
2006: 73k; 46k
2007: 85k; 51k
2008: 74k; 57k
2009: 75k; 58k
2010: 80k; 61k
2011: 42k; 60k
2012: 53k; 60k
2013: 62k; 74k
2014: 74k; 75k
2015: 88k; 76k
2016: 96k; 74k
2017: 185k; 77k
2018: 197k; 79k
2019: 220k; 83k
Some explanations:
I worked for the same firm from 2000 through May 2011, and then I went off on my own with "0" clients. I had to rebuild from scratch, but if I didn't leave, I probably wouldn't be alive today. I learned a ton about the business of operating a law firm, but stayed 6 years too long at that place.
My wife's income from 2013 forward does not include dependent care FSA contributions ($5k+), health insurance benefits which are tax deductible (approx $4k/yr) or HSA contributions ($4k+/yr)
Tell us about your income performance over time. What was the starting salary of your first job, how did it grow from there (and what you did to make it grow), and where are you now?
My first job in high school was working at Mrs. Fields cookies and Montgomery Ward! That was $7.00 per hour.
In law school, I worked a little by running the computer lab to pay bills. That was $10.00 per hour and saved me from spending extra student loans on living expenses. However, even though I wasn't a spend-thrift back then, I could have done a much better job on expenses. Instead, I walked out of law school with nearly 6 figures in student loans. Thankfully, my parents were kind enough to pay for undergrad (and I went to a state school for $10k/yr).
My first job out of law school took 9 months to land, even though I was in the top 20% of my class. I had "0" interview skills, which I didn't realize until much later. I was paid $35k per year but received 3 raises within the first 12 months.
What tips do you have for others who want to grow their career-related income?
It took a long time for me to have confidence in myself. When I first left law school, it took 9 months to find a job. That scarred me for quite some time. I felt that no one really wanted to hire me and so I should just stick with what I had.
I knew that I wasn't "normal" and couldn't schmooze or interview well even though I'm pretty intelligent. 1400 SAT and 35 ACT back in the day. But, I will never fit in well into the "corporate world".
I really think that scuttled my career growth for almost a decade. See above where I learned a ton about running a business, but I never asked for the compensation I should have taken. I just expected people to reward me, which was naive.
My advice is if you're reading this blog, you're probably smarter than you think and need to ask for what you believe you're entitled to. The worst that can happen is someone says "no". The best that can happen is either your increased salary and responsibility, or you realize the company doesn't value you and it's time to move on.
The other advice is: Find the parts of the job you love, and do more of those things. I started out doing lots of litigation. That was very lucrative for the firm (but not for me). It also made me miserable. I drank a lot. I lost touch with lots of friends and even some family.
I finally managed to stop doing the stuff I hated and channeled my skills of being a math and spreadsheet dork into my career. Now I do lots of mediations to help people settle their case and I'm much more fulfilled on a daily basis. I still do some litigation, but my wife tells me she knows when I've been mediating versus going to court just by the look on my face when I come home. And she's right.
For my wife, she worked in the non-profit sector for many years. However, she hit a glass ceiling after being with a large national organization for 12 years. She realized all the people at the top were old white men making boatloads of money and they would never leave quick enough for her to elevate. Upon realizing that, she wisely left and increased her income by 30% in one move! She's on an upward trajectory despite having a lot of flexibility with her job.
What's your work-life balance look like?
Now, it's fine. Typically drop off the kids at 8:30 and at work by 8:45. I'm typically home by 5:30 or 6 pm with the occasional late mediation. I do 2 hours of catch-up work on Sundays.
My wife's job is very flexible, which allows her to pick up the kids early and work from home. That is a lifesaver on top of the fact that she also feels rewarded in her job.
I want to get to a point of working "0" Sundays, but I do a bad job of saying "no" to projects that are personally satisfying but don't yield direct income. Things like the State Bar Association, teaching continuing education classes, and developing spreadsheets for my colleagues (that I sadly give away for free).
At the same time, we recently moved to a house closer to the kids' schools and to provide a better space. Even though we only bought 500 more square feet, this house is nearly double the price of our last house. The house is much better layout for us to be with the kids while cooking, etc, and there is an actual backyard versus our old home. Also, both of our parents live in town, and this move makes them more accessible.
It was a tough move financially because it's potentially setting us back on early retirement, but we ultimately decided it was the right move for us and the kids to make sure we never had to pay for private school. It's also only 5 minutes from both of our jobs, so we get to maximize time with the kids. I'd love to hear other opinions on this particular move.
Do you have any sources of income besides your career? If so, can you list them, give us a feel for how much you earn with each, and offer some insight into how you developed them?
I have tried some side gigs like selling spreadsheets to other attorneys, but that hasn't been successful. I'd love to find something along the blog/writing/tech space but haven't found my right niche yet.
I have recently started doing training classes for other mediators. That has been provided probably $6k per year and been personally rewarding at the same time. I'd like to continue doing more of that type of work.
My wife does Rodan and Fields, which gives her about $400/month before expenses, but it lets her socialize with a bunch of others, which makes her happy. I'm a complete introvert, so I prefer my alone time.
SAVE
What is your annual spending?
$131,505/year is the slated budget for everything.
What are the main categories (expenses) this spending breaks into?
Here are the highlights:
Mortgage: $41,546.88 (30 more years :()
Power: $1,200.00
Gas: $1,200.00
Water: $1,200.00
Student Loans: $6,804.00 (Done in 2/2021)
Extra Student loan towards principal: $2,796.00 (Done in 2/2021)
Security: $360.00
House cleaner (once every 3 weeks): $2,975.00 (Splurge item. Happy wife, happy life.)
Car Payments: $6,000.00 (Done in 1/2023)
Child Care: $17,708.00 (goes to 50% in 8/2020)
Lawn Care: $1,680.00
Chase – all utilities on one card: $7,200.00 (car insurance, phone ($230), cable ($90). We cover both sets of our parents' phones.)
——————
Chase Variable: $36,000.00
Target credit card: $1,800.00 (we love target and Costco)
College: $3,600.00 (College funds)
Life/Disability insurance: $3,036.00
To Wife's savings: $5,098.00 (She keeps money to buy gifts for the family or spend on herself.)
To my Checking: $1,200.00 (This is my 'play money' for the year.)
To Joint Savings: $4,810.00 (Basic savings for now.)
To Super Savings: $0.00 (When expenses above go away, this will increase.)
Do you have a budget? If so, how do you implement it?
Yes! While I've always tracked expenses after the fact, I started tracking monthly budgets proactively about the time I got married. Every year, I get better at predicting. I use a few different tools, but honestly the best one is Dollarbird. It's a free app. I think it's at dollarbird.co.
It doesn't download any data at all. You have to input your repeating income and expenses. Then, it tells you how much $$ you will have on any given day. That way, I know how much I can dump into savings, or if I went over on budget.
I've also lumped all utilities like power, water, etc, onto 1 credit card. The only other credit card we use is for groceries, gas, living expenses, etc. That way, my wife, who doesn't like budgeting as much as I do, can easily figure out how close we are to exceeding budget by simply looking at the credit card balance.
We pay off everything revolving every month.
My wife and I sit down on the last Sunday of every month and review budget, status of investments, how much we've paid down on our various loans, reminders of timelines to complete those loans, and any projected large expenses for the upcoming month. We've been doing this since the first 6 months of our marriage when we realized we had to be on the same page about finances.
She doesn't love finances, but she loves the speed at which we are paying off debt.
On top of budgeting, I "pre-run" my taxes every quarter to make sure I'm not over-withholding. I created a little Excel program I put together that lets me input everything. I'm usually within $100 of actual tax liability.
What percentage of your gross income do you save and how has that changed over time?
It increases every year. We didn't do enough when we were younger, though.
Right now, we're both maxing out 401(k). Currently, I budget everything as if I'm making $150,000, so anything over that goes into savings. As stated above, the last few years have been around $200k
So my wife is putting 22% into retirement and she gets 10% matched. I'm putting 10% and get matched 4%.
We used to put only 6-8% before we realized that was stupid about 4 years ago.
We're also putting at least another $10k/year into savings, and usually more depending on my income.
What is your favorite thing to spend money on/your secret splurge?
Right now: nothing is a true splurge. Yes, we have someone cleaning the house once every 3 weeks and a lawn person, but I don't get any excitement from those things. That just gives us more time to be with the kids. So, right now the splurging is expenses related to our kids.
We want to start traveling now that our kiddo is 1. We've already put a couple of trips together. We haven't done any real traveling on a substantial basis in the past 5 years except for visiting family.
INVEST
What is your investment philosophy/plan?
This is where I need help. I am learning from everything I read on this blog that stock picking is bad. I've unfortunately done that.
So now, I'm just looking for the right time to get out and completely into cheap index funds. Please don't yell at me too much!
What has been your best investment?
Starbucks via my wife!!! But she bought it in 2000.
Also, our rental townhouse. I bought it in 2008 at the height of the market. At first I thought it was a horrible loss.
Now, given the location, the rent yields a full $1,000 more than the mortgage, which we put into the "rental savings" account to one day pay off the mortgage in one fell swoop.
What has been your worst investment?
Ugh. My friends and I thought we were really smart and could build an app. I probably lost $40,000 and countless hours of time, probably equating to 3-4 months terms of hours. Finally, after 3 years we shuttered the project. I'm fortunate that my wife supports me and that I talked about all of it with her during the entire process.
We failed because: We didn't have the right expertise, we hired poorly because of lack of expertise, we had good ideas and lack of knowing how to really execute in a market that we weren't familiar with. Most of all, we didn't have 100% time to devote, which is what that project really needed.
What's been your overall return?
Not great. I think 6.5%. Certainly not even keeping up with the market.
Again, I thought I was smarter than the market so I tried timing stuff through my advisor.
One time, I actually timed it perfectly but my advisor didn't make the trade when I asked him. So, the market dropped 13% in 1 week and then rebounded over time.
If I had just let things sit, my IRA would have $220k. Instead, I'm at $182k.
I've stopped trying to time the market!
How often do you monitor/review your portfolio?
I don't make changes to portfolios often, but I use the jstock app to see if things are "red" or "green" daily. I know, I shouldn't do this either.
I'm still learning!
NET WORTH
How did you accumulate your net worth?
I inherited $20k when my mom died young.
When I first started working, I would save in 401(k), but I would carry a revolving credit card balance that I would put onto a 0% balance transfer card every 12 to 18 months. Never got over $7,500, but that also coincided with a time that I was drinking and partying too much.
Two years before I met my wife, I started calming down and really saving money, mostly in 401(k). My salary wasn't fantastic, but it was still money being saved.
When I met my wife, she thought carrying a credit card balance was "ok" as long as she was saving money. I finally taught her that it was far better to pay $0 in interest and save a little, versus paying interest and saving $50 more per month.
She walked into our marriage with about $15k in debt and we spent a bunch on our wedding ($20k, and each of our parents contributed $20k). We had two weddings, remember? One Indian and one Lutheran.
Anyway, because I finally convinced her, we paid off all that debt in 12 months and transferred those payments to savings. As our income has increased, we increased savings…until….!
Kids. We had lots of fertility issues and spent quite a bit of money trying to have kids. That set us back on the savings side.
Currently, we're in "daycare" mode, which you can see is nearly $30k/year. Our oldest goes to Kindergarten next August, which means $1k+/month additional into savings.
What would you say is your greatest strength in the ESI wealth-building model (Earn, Save or Invest) and why would you say it's tops?
Budgeting (Saving). When I budget, my wife can see that we have a target, how to reach the target and what it will do for us.
I also do projections. Since I love spreadsheets, I have projected what our monthly 401(k) contributions should amount to at a 5% interest rate. I can show this to my wife, and she can visualize it. That makes it tangible for her.
I do this modeling with our budgets, college savings, mortgage amortization, etc.
It also helps me think about things differently. For instance, before I would have thought paying more on a mortgage made sense. But why? I should just save the money in a moderate investment and dump it all towards the mortgage when I have the cash. Paying it early on a monthly basis does nothing.
I suck at Investing.
I'm getting better at Earning.
What road bumps did you face along the way to becoming a millionaire and how did you handle them?
I have covered lots of those road bumps above.
What are you currently doing to maintain/grow your net worth?
I may go off on my own again. I'm at a different point in my career and have much more confidence these days.
Being my own boss will also let me either keep more money, or decide to work less and earn the same amount of money.
Do you have a target net worth you are trying to attain?
$5M and I'm done for sure.
Probably $3M and I'm voluntarily working.
However, both of those numbers are much farther away than where I am. I have to get better at Investing, which is why I love this blog.
How old were you when you made your first million and have you had any significant behavior shifts since then?
Just a bit ago at 42. We're stagnating a little because of costlier house and kid expenses. We have already projected when those expenses will decrease.
My target is to pay off the rental property and first home mortgage in 10 years. That will be a huge weight lifted.
What money mistakes have you made along the way that others can learn from?
Oh gosh. So many listed above?
What advice do you have for ESI Money readers on how to become wealthy?
I don't feel wealthy yet because of all the debt. I have come to abhor debt and so the only advice is know when to draw the line of not having to keep up with others. That hindered me for quite some time. Now, it's just about me, my wife and my kids and how to live comfortably. The only reason we bought a car is our old one wouldn't fit 2 kids. We otherwise drive moderate cars for 10+ years until they stop working.
We don't buy a ton of stuff. Our house isn't cluttered, even with toys.
We buy quality items, but not unless we need them.
We eat at home a lot and go out as a treat once a month.
Isn't one definition of wealthy just being able to afford your lifestyle forever? If so, then just have a moderate lifestyle. Then that goal becomes easier to achieve!
FUTURE
What are your plans for the future regarding lifestyle?
I want to work 3 days per week mediating. I want to spend the other 2 writing. I have a 10 page bullet-pointed word document with various ideas, book outlines, poems, etc.
I loved science as a kid. Right now with kids being a little younger, I sacrifice the needs of my dorkiness for my kids. But, I still have a book of Differential Equations at my bedside that I pick up for fun when I'm not exhausted.
What are your retirement plans?
55 and then all is voluntary work. I'd love to get there.
I don't plan to put a hold on traveling prior to retirement. My wife and I have many places we want to take the kids.
I want downtime to read.
When my kids are full-on in school activities in their adolescent prime, I want to be fully available. Since we had kids a little older, I don't know how long we'll be around and want to grab all the good moments.
Are there any issues in retirement that concern you? If so, how are you planning to address them?
Health. My mom died at 57. That's one reason for life insurance and disability plans for me. I'm exercising, eating well, trying to reduce stress.
The life insurance policy is a 30 year with fixed premiums until I'm 72.
My wife is in great health.
MISCELLANEOUS
How did you learn about finances and at what age did it "click"?
My dad taught me early on, but nothing really clicked until I had to pay all of my own bills at 25 (before that was school loans).
Who inspired you to excel in life? Who are your heroes?
That's a tough question. Because I'm so introverted, I have historically lived a lot of my life in my own head.
I look up to plenty of people:
My dad, who came here from another country with perhaps $50, no job and no contacts. He and my mom saved the heck out of some money and had accumulated $1M before she died.
My sister, who is a big nagger, but keeps me in check regardless. 🙂 She and her husband have similar savings philosophies as me.
My best friend since 6 years old who has taught me more about how to live without a single word. I just have to watch and learn. On the money side, he invested every dollar he had from work and lived at home to start out. He ended up working in the "corporate world" for only 5 years, and has since been living on market trading for the past 15. He's definitely not a day trader, but thoroughly researches market events on a daily basis. He trades when timing is right, and refuses to give me any advice!
My 5th grade teacher who was the catalyst for me to start loving math and science.
The question is weird to me because I don't feel like I've excelled at life until perhaps recently. I've certainly excelled at "book learning", but that translates to very little in the real world.
It's taken me 40+ years to figure out how to be great at something in the work world that others appreciate. I'm lucky enough to get to do it on a regular basis.
Maybe that question is more appropriate when I'm 50 and can reflect back a bit.
Do you have any favorite money books you like/recommend? If so, can you share with us your top three and why you like them?
I'll let you know after I read all the ones that people have posted on this blog!
Do you give to charity? Why or why not? If you do, what percent of time/money do you give?
We don't regularly give substantial amounts to charity at this time. Perhaps $1,500 per year on top of clothing and supplies donations.
Since we've only recently started making substantial money, I honestly just want to stash as much as I can to create freedom for myself and family.
I also don't have confidence that money donated will be used for intended purposes.
As an exception to all of that, my wife and I are donating $5,000 to a local adoption support agency and asking for FB and social media folks to match funds. We do this because after a number of failed fertility journeys, we started down the path to adoption and found wonderfully caring folks along the way. Mid-way through the process, my wife became pregnant with no help from fertility. In fact, we had stopped believing it was even possible. We had to eject the adoption process because of their (wise) internal rules, but still felt the tug to give back.
Since October is our kid's 5th birthday and also Pregnancy and Infant Loss Awareness Month, the timing is perfect. We are donating funds this month and asking for matching++ through the end of the year.
Do you plan to leave an inheritance for your heirs (how do you plan to distribute your wealth at your death)? What are your reasons behind this plan?
Yes, although it's a very controlled disbursement. The kids won't get the last bits until 40 and they are not allowed to sell the rental until 40 (nor is the trustee unless there are dire circumstances).
Kids aren't getting everything, though. My best friend, who is like a brother to me, will be receiving some, as well as some charities.