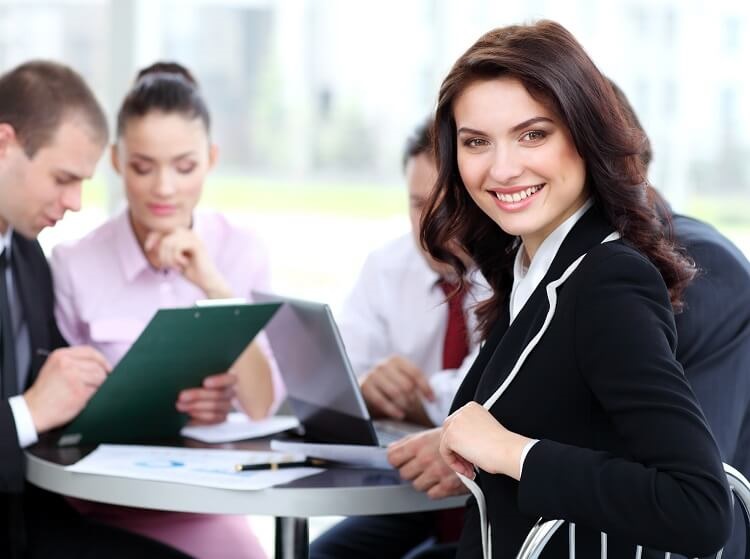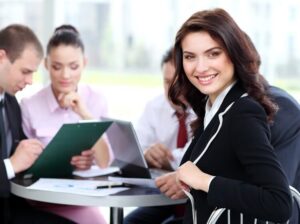 Here's our latest interview with a millionaire as we seek to learn from those who have grown their wealth to high heights.
If you'd like to be considered for an interview, drop me a note and we can chat about specifics.
My questions are in bold italics and his responses follow in black.
Let's get started…
OVERVIEW
How old are you (and spouse if applicable, plus how long you've been married)?
I'm 33 and single (divorced).
Do you have kids/family (if so, how old are they)?
No kids of the two-legged variety but I have a beloved cat who claims first-born status.
I'm fortunate to have a wonderful family that lives nearby, and we're all very close.
What area of the country do you live in (and urban or rural)?
I live in a metropolitan city in the Southeast (also my hometown) that's rapidly growing.
What is your current net worth?
$1.2M
What are the main assets that make up your net worth (stocks, real estate, business, home, retirement accounts, etc.) and any debt that offsets part of these?
Home – $600k
Roth IRA – $120k
401k (Roth) – $60k
HSA – $15k
Rental Property – $240k
Cash – $170k
Liabilities/Debt – $0
EARN
What is your job?
I'm a management consultant and am close to becoming a Principal.
What is your annual income?
$175k plus 15%+ annual bonus potential.
Tell us about your income performance over time. What was the starting salary of your first job, how did it grow from there (and what you did to make it grow), and where are you now?
I definitely did not start at $175k+, and I've worked incredibly hard to get here!
I started my career in consulting at a large, well-known firm but quickly realized the specialty area I had chosen was not a good fit for me.
However, I learned that I loved the field of consulting. I was a great student in college and loved to learn (still do). Getting paid to become an expert at something, working with smart people, and partnering with clients to solve complex problems was very appealing to me. My starting salary was about $55k, plus an annual $5k bonus.
It turns out that I was laid off along with many others at the firm during the height of the Recession after being there for a little over a year. This was very hard but also a blessing in disguise. It forced me to look for a new position at a different firm, and I found an excellent opportunity where I really hit my stride.
Being laid off at such a young age despite being highly successful in college motivated me to try to maximize my income, save as much as possible, and invest the rest so that I could become financially independent. This way I would never have to worry about being laid off again.
This lit a fire under me (FIRE pun intended!). I became willing to work long hours when needed, go the extra mile for clients and colleagues, be kind to others, network even when I didn't want to, and invest in my career development. ESI's 7 Steps to Millions More are golden and absolutely apply to management consulting. [He didn't pay me to say this!]
Importantly, I've also kept a close eye on market salaries for consultants with my skills, education, and professional credentials. I have negotiated to get a higher salary when it was warranted and was willing to leave for competitor firms (which I knew I could do relatively easily) if my current firm didn't offer me a fair market value comp plan. Each time I have gotten what I requested.
Your boss is not your friend, even if s/he is nice to you. It's essential to know your market value, negotiate for what you're worth, and be willing to walk if they don't give it to you. Otherwise, you will be underpaid.
What tips do you have for others who want to grow their career-related income?
1. Be the best you can be at what you do.
2. Get the training, experiences, and education you need to excel.
3. Know the market and make friends with people at your level both in your company and at competitors so that you can get a good sense of what the market rate is for your role. (I've found that Glassdoor has consistently understated the comp for my role, so be wary of online salary estimators.) Having first-hand salary data from people you respect will give you a great sense of what you're worth. It will also give you additional confidence to negotiate your compensation.
4. Be kind. In addition to sharp skills, hard work, and being great at what you do, being nice to others goes a long way toward building strong relationships with others at work. In many fields, especially as you advance, relationships are key to career ladder progression into senior roles. Even if you're great at what you do, if you're a jerk, undercut others, and steal credit for work you didn't do, this usually comes back to haunt you down the road when it comes to getting promoted and landing a raise. People want to work with nice people.
What's your work-life balance look like?
Management consulting is not known for 40-hour weeks, and I'm no exception. However, even when I'm on projects in which the hours become lengthier than desired I still enjoy the majority of the work I do.
That said, I have a wonderful life and am genuinely very happy. I rarely work weekends. If I have something on my mind I might work on it Sunday afternoon, but otherwise I try to unplug from work email during the weekend.
Also, I'm not a believer in the term work-life "balance". If you're always keeping score on which side is 'winning' you're going to be miserable. Work is a part of life. If you choose work you like doing and strive to be the best you can reasonably be at your job, your life as a whole will likely be much happier.
Outside of work, I'm in a doctorate program at a top school, exercise regularly, love to read and write for pleasure, am actively involved in my church, and have solid relationships with my family and friends. Even during seasons with more work than usual, I love my life and can make time for the activities and people I treasure.
Laura Vanderkam's books, blog and podcasts on this topic are among my favorites. I encourage anyone interested in productivity and time management to check out her work.
Do you have any sources of income besides your career? If so, can you list them, give us a feel for how much you earn with each, and offer some insight into how you developed them?
Yes – I have a rental property that nets about $10k in cash flow annually (after taxes, HOA fees, maintenance costs). I take care of all property management and don't outsource this.
SAVE
What is your annual spending?
I'm a very low spender – about $17k in living expenses annually. This includes sales tax and property tax but does not include income tax, FICA, saving/investing, or giving.
Taxes are by far my largest expense. Becoming a millionaire in my early 30s was a result of maximizing my earning potential and saving like crazy.
As Dave Ramsey says, "If you live like no one else, you can live like no one else."
What are the main categories (expenses) this spending breaks into?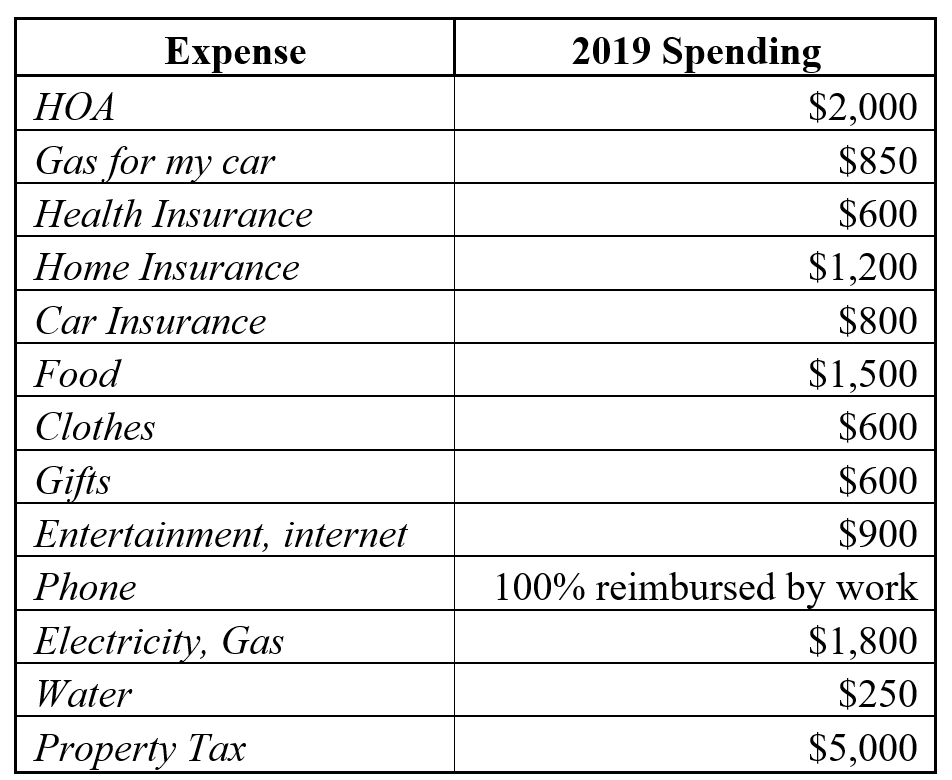 Do you have a budget? If so, how do you implement it?
I no longer have a budget. I used to when I was first starting out and learning how to manage my finances.
Although I keep an eye on my spending and make sure all charges are accurate, I haven't kept a budget for at least 5 years. I like to keep my finances simple, and my goals are clear.
Having goals that motivate me makes it easier to avoid spending on things that will give temporary pleasure at the expense of progress on achieving longer-term success.
What percentage of your gross income do you save and how has that changed over time?
I saved about 60% of my gross income. Gotta love taxes…
The percentage has probably stayed about the same over time.
What is your favorite thing to spend money on/your secret splurge?
At this point in my life, I believe my house has been my biggest extravagance, but it's also been a good investment. I have WAY more space than I need. But I love my neighborhood, and it's centrally located between work, church, stores, library, and the houses of family and friends. It's also a great neighborhood for running/walking, and this helps me stay healthy and happy.
A special treat is eating a pint of Halo Top ice cream for dinner. At $5 each it's not cheap for ice cream, so I buy multiple cartons when it's half off at the grocery store.
Some might consider my doctorate degree to be a splurge. I view it as an investment in my career (100% cash flowed). It will enable me to become a thought leader in my area of specialization and increase my income.
INVEST
What is your investment philosophy/plan?
Keep it simple. Large cap, low-fee, Vanguard index funds/ETFs.
What has been your best investment?
Probably real estate. Buying 2 nice homes by literally writing a check and not taking out a loan was a great feeling.
It also increased my leverage to negotiate a good deal in spite of a high-growth seller's market.
What has been your worst investment?
Cash! Even though I have it in a high yield savings account.
I'm a bit cash-heavy right now.
What's been your overall return?
For equities, it's mirrored the S&P 500 and US Total Stock market since the 2010s.
How often do you monitor/review your portfolio?
Every 2 weeks.
I track the major categories in an Excel spreadsheet and see what's working and not working. I rarely make any adjustments.
Not fancy, I know.
NET WORTH
How did you accumulate your net worth?
I did the following to become a millionaire:
Worked hard to maximize my earning potential.
Saved as much as I could (living like a college student much of the time).
Avoided debt.
Invested the rest.
Haven't inherited anything, except a strong work ethic from my parents.
Also critical – I graduated college in 3 years to avoid going into debt. I cash-flowed my MBA while working full-time (also to avoid debt).
None of my net worth was inherited. However, I did inherit good money management and giving practices from both of my parents.
What would you say is your greatest strength in the ESI wealth-building model (Earn, Save or Invest) and why would you say it's tops?
Historically, I've saved my way to millionaire status. But the key was that I had an income that could exceed basic living costs, and I was very disciplined.
Looking forward, I anticipate that my earning power will drive the majority of my net worth growth.
Question for other millionaires who are further down the road of financial independence – Did the primary source of your net worth growth come from an increase in earning power after your first million?
What road bumps did you face along the way to becoming a millionaire and how did you handle them?
Getting laid off
Being underpaid and negotiating my salary
Marrying the wrong person (see below)
What are you currently doing to maintain/grow your net worth?
Getting a doctorate degree, improving my career skills, and growing my network to increase my earning power.
I have not yet inflated my lifestyle spending and I don't anticipate doing this until I'm further down the road toward financial freedom (Fat FIRE).
My investing strategy is to stay the course for now. The real estate market where I live is overvalued in my opinion, so I plan to invest more heavily in stocks, particularly once the market eventually pulls back a bit.
Do you have a target net worth you are trying to attain?
My nearest term financial goal is to have $1M in non-house assets.
Beyond that, a $120k annual drawdown at 4% of $3M sounds nice.
However, the reality that I try to keep in mind is that I'm extremely blessed already and I'm content. Feeling blessed with the wealth that you already have is one of the greatest riches.
How old were you when you made your first million and have you had any significant behavior shifts since then?
32 years old. No significant lifestyle changes, as I'm very happy with the way I live.
What money mistakes have you made along the way that others can learn from?
Marrying the Wrong Person – My hope in doing this interview is that others who have gone through incredibly difficult life circumstances can believe they can achieve their goals in spite of their past.
The biggest financial and life mistake that I made was getting married to my former husband. He started becoming abusive to me shortly after we returned from our honeymoon. I had never experienced anything like this before. I come from a great family and to my knowledge we haven't had instances of domestic violence. My parents have been married over 35 years, and although no marriage is perfect, they have a happy and healthy relationship.
In retrospect, I was incredibly fortunate and blessed because in less than a year after the wedding I was able to figure out what was going on and get help from two Christian counselors, the local YWCA, my church, and the National Domestic Violence hotline. Together with my family and support team we were able to develop an escape plan that enabled me to get away safely (with my cat).
I left everything behind except for my clothes, Bible, and toothbrush. I signed a lease for a new place to live not knowing if I could pay the rent for the full year because of legal fees associated with the divorce and the reality that nearly all of my pre-marriage assets were tied up in joint accounts with my husband.
To say I was scared and devastated was an understatement. The abuse destroyed my self-confidence and self-worth.
However, I'm now proof that with incredibly hard work and the grace of God you can rise up from your hardest times. You can rebuild your life and achieve your dreams. No one ever does anything to merit being abused. And this is true for many of the great tragedies in life. But you can overcome them if you choose to do so.
The divorce process took two years due to my former husband's behavior throughout the proceedings. However, I was fortunate to be able to recover my premarital assets. Not all abuse survivors are this fortunate. I paid a steep price but gained an incredible amount of wisdom through this whole experience.
Bottom Line – If you are in an abusive relationship, value yourself enough to get help. You deserve better and can overcome this!
What advice do you have for ESI Money readers on how to become wealthy?
Know your financial goals, and keep them top of mind each day.
Be willing to put in the hard work and discipline necessary to achieve your financial goals.
Change your daily habits and make life decisions that support your financial goals. You can probably live on a lot less money than you think if you keep yourself focused and motivated.
Don't complain when things don't go your way. Resolve to keep going to achieve your goals, and stay positive. Life isn't always fair.
Turn saving into a game. Challenge yourself to find ways to have fun and enjoy your life that don't require spending.
Stay grateful. By being thankful for the blessings in your life, you're less likely to want to spend on things you don't have and don't need.
FUTURE
What are your plans for the future regarding lifestyle?
For now, I'm just continuing with what seems to be working. I'm happy.
Even though I really enjoy my job, probably someday a long time in the future I'll want to retire or do something else. Someday I'll want to spend more money on food and clothes. But for now, I'm quite content.
What are your retirement plans?
I honestly have no idea.
I like the idea of using my skills and life experience to assist other victims of domestic violence.
I also like the idea of having a place to live that's warmer in the winter.
I also love to read and write.
Are there any issues in retirement that concern you? If so, how are you planning to address them?
Like many others, healthcare costs and the viability of Social Security are concerns.
Another way I invest in myself that has financial ramifications is daily exercise and healthy eating (minus the Halo Top ice cream!).
Although there are no guarantees, I'm confident that taking care of myself now will pay financial and quality of life dividends down the road.
MISCELLANEOUS
How did you learn about finances and at what age did it "click"?
I learned about basic financial management principles from my dad when I was in elementary school, and this sparked my interest in learning more. I began investing in high school and have been fascinated by finance ever since.
Who inspired you to excel in life? Who are your heroes?
My parents
The Suffragettes and women leaders who advocate for gender equality
Christ
Do you have any favorite money books you like/recommend? If so, can you share with us your top three and why you like them?
Millionaire Women Next Door: The Many Journeys of Successful American Businesswomen
– An update on the classic that helps account for the gender pay gap disparity and includes great examples of financially savvy women (a rarity in many finance books).
The Total Money Makeover: Classic Edition: A Proven Plan for Financial Fitness
– Dave Ramsey gives easy to understand, no nonsense advice better than anyone.
Do you give to charity? Why or why not? If you do, what percent of time/money do you give?
Yes! I have been incredibly blessed throughout my life, even though I've had my fair share of obstacles along the way. Giving time, talent, and treasure are an important part of my faith and who I am.
I'm an active board member at a nonprofit and have served on numerous church committees in the past.
Last year I donated about 5%, which is lower than usual because I changed churches. I'm so excited about the work my new church is doing to help others and plan to increase giving to 10%+.
In the future, I hope to give a very large, intentional gift to help other domestic violence survivors.
Do you plan to leave an inheritance for your heirs (how do you plan to distribute your wealth at your death)? What are your reasons behind this plan?
Well, right now I don't have any direct descendants (unless you include my cat!).
If that doesn't change, I plan to leave it all to my church and nonprofits that support domestic violence recovery.