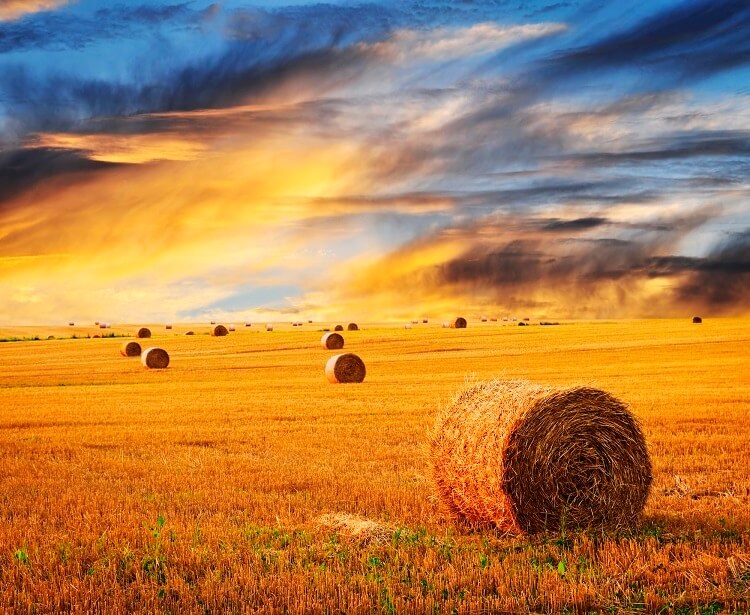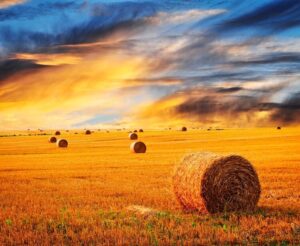 Here's our latest interview with a millionaire as we seek to learn from those who have grown their wealth to high heights.
If you'd like to be considered for an interview, drop me a note and we can chat about specifics.
This interview took place in October.
My questions are in bold italics and his responses follow in black.
Let's get started…
OVERVIEW
How old are you (and spouse if applicable, plus how long you've been married)?
I recently turned 55 years old. My wife is 54 years old. We have been married 34 years.
We met while she was still a senior in high school and got married during our junior year in college. Our parents were not thrilled that we did not wait until we graduated from college before we got married, but they submitted.
We were not your typical college kids. We both worked full time, while going to college full time. We managed to save a small down payment and built our first house in the same year we were married (yes, during our junior year of college).
We were young, hard-headed, "dumb in love", and nobody could tell us otherwise! But we can laugh now, as it has more than lasted the test of time.
Do you have kids/family (if so, how old are they)?
We have two daughters.
My oldest daughter is 30 years old and a career military officer. She graduated from a well-known military college, and she will likely promote to the rank of Major on her first pass next year. She is a consistent "Top Block" achiever in her career. She also has a great plan to FI by the age of 42 years old, although I fully expect her to stay in the military beyond her 20-year mark as she enjoys her career.
Our youngest daughter is 27 years old and has a great jump on her corporate career with her current Mega-Corp. She graduated from college and found a great entry level job with her current company. She has already promoted three times in three short years, so she is also a high achiever. She is married and has a new baby daughter. She and her husband are also executing their own well designed FIRE escape.
The apples have not fallen far from the FIRE tree! I am extremely proud of them both.
What area of the country do you live in (and urban or rural)?
We live in the Mid-Atlantic region of the U.S.
We live in an extremely rural area. We live on 18 mostly wooded acres sandwiched between several larger 100+ acre wooded/farm tracks. The closest neighbor is about a half mile across the lake from our home, but we can't actually see their house from ours.
Our small town (which is approximately five miles away) has a population of 900 people, one stop light, and a traffic circle.
Yes, we live in the boonies, and we love every minute of it!
What is your current net worth?
Our current net worth is $4.3M.
Our Assets are $5.0M with leverage of approximately $700K.
What are the main assets that make up your net worth (stocks, real estate, business, home, retirement accounts, etc.) and any debt that offsets part of these?
Our asset/debt breakdown is as follows:
Rental Property : $2.3M
401k Accounts: $1.5M
IRA's: $101K
HSA: $30K
Cash: $168K
Insurance Cash Value: $20K
Angel Investments: $55K
Primary House: $850K
Total Assets:$5.0M
Rental Property Mortgage: $690K
Net Worth: $4.3M
EARN
What is your job?
My wife and I are both retired.
I started my career as a computer programmer, but I changed career paths in mid-stream to Supply Chain Operations primarily in the Pharmaceutical sector. I held a variety of mid-manager, director, and executive level roles during my career culminating at the Vice President level.
My wife spent her career in a laboratory setting as a Medical Laboratory Technician primarily in the hospital sector. She took off nine years in the middle of her career to be a stay at home mom but went back to work for a few years later in her career.
What is your annual income?
Our current annual "spending income" in retirement is $120K/year. I'd define "spending income" as the income we choose to utilize for day-to-day expenses.
This income is entirely from our rental property portfolio. We directly own over fifty rental units located within an hour drive of our home.
I do not currently include other traditional asset growth in our "spending income" as we let our other traditional retirement investments continue to compound untouched at this time.
We also continue to pay down existing rental property mortgages to the tune of approximately $32K/year (also not included in the "spending income" figure above).
Tell us about your income performance over time. What was the starting salary of your first job, how did it grow from there (and what you did to make it grow), and where are you now?
My working career started at a young age. I started working at 13 years old on local farms picking up hay and helping with dairy cattle for $2.50 per hour.
My dad was a policeman and my mother worked as a County Court Clerk, so we certainly were not wealthy growing up. My parents were hard workers and wonderful providers from a generation that grew up through the Great Depression. They valued family and a person's word was the most important thing you could have. It was by far their greatest gift to me beyond being loving parents.
They were never well off financially, but we always had a good roof over our heads and plenty of food on our table. I was fortunate to have wonderful parents. My wife also came from wonderful hard-working parents, who were also excellent providers, but also less savvy financially.
My first full time job was at 18 years old as a delivery driver for a local auto parts store starting at $4/hr. I worked 60-80 hours a week through college.
I was the youngest and only sibling of four to go to college. I got my first career role with a tiny local tech company as a programmer making $18K/year after graduating with a BS in Computer Science.
My wife got her first degree in Bio/Chemistry and then a second MLT degree. She worked for a small optical company while in college, making $8/hour. She later got a job with our local hospital after graduation making about $12/hr. More importantly, she had a 401k plan through that hospital job, which we thankfully began contributing to and getting at least the company match of 4%. That was the beginning of our fledgling investing careers at the grand old age of 21/22 years old.
We finished college with student loans of $12K, which we diligently paid for 10 years until paid off. After graduation we sold our first house (two years after building it) for a profit of more money than we were making per year combined, and my budding interest in real estate investing probably began in earnest at this point. We bought our second (larger) home with a down payment from the profit on the first home sale.
My first programming job led to another small tech company paying me $30K/year. After four years, I came in to work one morning and noticed a lock and chain on the front door of our office building. The building had been seized over night by the landlord for lack of rent payments. I learned later that day, that our business owner had defrauded his bank and several investors and was completely bankrupt. We were all sent home without back pay, without jobs, and without much explanation.
I remember sitting in the den of my brand-new house, at 11 AM in the morning, wondering how I was going to explain what had just transpired to my newly pregnant wife! I was 24, in debt, out of work, and expecting a new baby! I made a promise to myself that day, that I would never feel so trapped and failed ever again.
Fortunately, my wife was still working, and a good friend called when he heard the news. He offered me a part time programming job, that got us through a few tough months until my first Mega-Corp break came. We never missed any payments, but I learned a hard life lesson about debt and job losses. Fortunately, I was young and learned quickly.
I went to work for Mega-Corp#1 as an IT Manager making $42k/year. I quickly rose through the ranks, and when an internal opportunity came to cross-over into the operations side of the business, I jumped at it. I was already burnt out from programming, so a new operations career path was just what I was looking for. We continued to hammer as much as we could into our fledgling 401k's during this stabilizing period.
Four years later, I made a change to Mega-Corp#2 as a Distribution Manager starting up a large Distribution Center on the East Coast. My new salary was $65K/year (plus bonus) and the raise enabled us to really begin pouring into both our 401k's.
My wife was still working, and her salary was $25K/year at this time, but she still had her all-important 401k, so we continued to invest as much as we could squeeze out. Over this period, we were putting about 20% of our salaries away in our 401k's. I was getting an amazing 10% company match on mine, and hers had improved to a 6% company match. We had our second daughter during this period, and life was really starting to take shape.
My career accelerated quickly over the next few years. Climbing from a manager role over one Distribution Center (DC) to Associate Director over several DC's, to a Director over U.S. Supply Chain Operations, and eventually to Vice President of North American Supply Chain Operations. My salary grew accordingly from $65K/year to (eventually) $190K/year with bonuses reaching $84k/year in my final year.
My wife stopped working to stay home with our two daughters for nine wonderful years when I made Director level, and we finally felt we could afford to give up her salary. After the girls graduated high school, she got bored and decided that she wanted to go back to work. She worked six more years before she retired in 2016. Her final salary was $34K/year.
What tips do you have for others who want to grow their career-related income?
Always give more than is expected.
I tell my daughters, if your company pays you a $1/hr, give them at least $1.25/hr worth of effort. They will eventually recognize your value and your career (and salary) will grow.
If not, graciously move on to one who does value your effort. Both of our daughters are catapulting in their careers based on that simple philosophy.
What's your work-life balance look like?
When I was still working, I worked hard. I traveled way too much during my career, which is why my wife opted to stay home with our daughters. But I never missed a ball game, dance recital, or any other important extracurricular activities that either daughter had.
Life can be a tough balance, especially early in your career. We always managed to take large annual vacations each year as a family. We both even managed to coach our two daughter's sports teams. Eventually, I continued to coach teams after my daughters were both grown. I coached for a total of 20 years, all while working.
We have also always made every holiday a special priority to be together.
I can't say we were perfect parents, but I think we struck a decent family/work balance. Family is too precious to miss out on. It is a big reason that we decided to FIRE as early as possible. You will never regret sacrifices for your family, but never sacrifice them inadvertently.
Do you have any sources of income besides your career? If so, can you list them, give us a feel for how much you earn with each, and offer some insight into how you developed them?
Yes, we developed incomes from our rental property businesses mentioned above and several small angel investments with other local businesses.
We own five rental property LLC's that all produce incomes. We own nine buildings containing over fifty rental units. These are all small multi-family buildings typically comprised of two-story town homes or apartments. The gross rental income currently exceeds $300K/year.
We currently live on the income from these businesses (approximately $10k/month after expenses and mortgages), and it remains heavily tax sheltered by depreciation.
Our rental businesses are relatively passive for a real estate investment. I "black-boxed" the management with a local property management company, so we essentially receive monthly mailbox money (actually automated bank deposits) from the management company.
Our returns have averaged between 12%-15% per year consistently across all properties based on a combination of un-leveraged and strategically leveraged properties. We are continuously looking to grow this segment of our investment portfolio, but the current economic cycle is not currently optimal in our strategic target market.
I developed a very rigid business model for rental property acquisitions, so the planets will have to realign for our next acquisition to occur, but it eventually will.
We also have two small angel investments (originally invested about $80K between the two investments), which currently produce approximately $1200 per month of combined income.
One is with a local brewery. We assisted with a one-time equipment and facility expansion in this local brewery business, that has gone quite well.
The other is a similar investment in a local auction company. We purchased a small building, that we then owner financed to the auction company, which is also paying off well.
The brewery investment is 2-years into a 5-year complete payoff. The auction company is 5-years into an 11.5-year complete payoff.
This was money we felt we could afford to lose, but I did a significant due diligence on the businesses before taking the leap, and they have paid off well. These were also small local businesses that we felt strongly would help our small town.
We are saving this income for our next investment, so it's not part of our "spending income" at this time.
SAVE
What is your annual spending?
Our actual monthly living expenses are about $4K/month ($48K/year) with a stable "spending income" of approximately $120K/year.
We have been able to indulge freely on travel, dining out, and family based on this budget. We have yet to spend our entire annual retirement budget in nearly four years of retirement.
Last year we did several long road trips one to the Florida Keys for a month during the winter, and another road trip to Nova Scotia, Canada for another month during the summer.
Travel has been a spending priority in retirement, although COVID has put a small damper on it this summer.
We are fortunate to live in a very low-cost area of the East Coast, and with our mortgage paid off, our overall expenses are low. We essentially have just the normal living expenses (electricity, insurances, taxes, groceries, internet service, cell phones, etc.).
We also continue to let our traditional investments growth, and plan to eventually draw some growth (only), once they are available without IRS penalties.
What are the main categories (expenses) this spending breaks into?
Breakdown of annual expenses:
Insurances: $6.5K
Personal Property Taxes: $0.7K
Household Expenses: $6.1K
Auto Expenses: $4K (does not including auto insurance, which is under insurance above)
Real Estate Taxes: $3.9K
Healthcare: $3K
Groceries: $9.6K
Utilities: $3.6K
Dining Out: $6K
Miscellaneous: $1K
CAPEX/Maintenance Accrual: $4K
Total: $48.4K
Additional Spending Categories:
Travel: $20K
Gifts: $10K
Splurges: $5K
Savings: (all other unspent incomes)
Do you have a budget? If so, how do you implement it?
Yes, we have always zero dollar budgeted.
I initially managed our budget for the first ten years of our marriage, and I have always self-managed our investments. My wife is also great at budgeting, and she managed our budget for many years while being a stay-at-home mom. Although she has no interest in investing, so she gladly lets me manage our investments.
I took back over the budgeting when we retired, so I now also manage the bills and investments. I have an elaborate money management spreadsheet that also serves as a pseudo checking account register. Each month I deposit our income as a series of "buckets" (accruals) of monies, which add up to our entire income deposit(s). Expenses are paid (deducted) from these buckets of monies as they occur. Normally the deposits cover next month's expenses, and longer-term expenses (quarterly, annual, longer-term CAPEX expenses, etc.) typically accrue as needed (monthly) until payments are due. I can see the value of any category (bucket) at any time, as well as the overall account balance(s).
This has allowed me to track and manage our expenses every month, and typically takes less than two hours each month (while also paying bills) since everything is essentially automated (deposits, payments via credit card, etc.).
I believe one of the biggest reasons we became FI was tracking our budget and even more importantly tracking our investments at least quarterly. Automating processes has also been a huge help.
Remember my hardship story above about losing that job? As a result of that experience, I started tracking everything. In that horrible life moment, I believe we became destined to be millionaires.
I started tracking our net worth before I knew what a net worth even was after that day. We were deep in debt (credit card, school loans, mortgage, car payments, etc.) at the time of that job loss. I was so deep in the red, that it was physically depressing in that moment. It triggered me to begin tracking our slow up-hill crawl out of debt in a notebook (manually) because I needed to see a positive growth instead of just a big fat negative number each month, which was soul crushing.
I essentially created a negative net worth graph, that I plotted monthly just to see the upward improvement month-over-month. Luckily, it all worked out and eventually I felt confident enough, in our progress, to track it quarterly (and in a spreadsheet), which I still do to this day.
It was a positive way to look at an extremely negative situation. It was a mental game, but it was effective for me.
I eventually figured out that I could extrapolate that graph to see when we would hit a break even in net worth, and eventually extrapolated it to see when we'd become millionaires. That little hand drawn graph told me that we would be a millionaires by age forty, back when we still owed over $100K in debt.
It was nearly spot on years later (hint- we hit $1M a little earlier!) It certainly saved my sanity at the time, and it definitely helped us become wealthy. Positive reinforcement in a negative situation is extremely powerful.
What percentage of your gross income do you save and how has that changed over time?
Today, we continue to save, but it is more about legacy and grand children's education now. We have all we need to enjoy life at a comfortable retirement level. We are continuing to steadily grow our wealth at well over $120K/year in perpetual growth of assets and paydown of rental leverage.
During our working years we started with just capturing company matches on 401k's of 4% (initially) in our early twenties, quickly ramping up to 20%-30% by our early thirties, to saving more than 50% of our incomes in our later working careers, so we could leave the workforce by age fifty years old.
What's your best tip for saving (accumulating) money?
Track it and automate it.
If working, take it out of your paycheck before you see it. Automatically raise the saving amount at every raise or anytime you pay off something.
Do this early and the rest is easy. It keeps your spending low, while it grows your wealth automatically and exponentially.
What's your best tip for spending less money?
Same answer…
Track every time you spend and consider whether the spend is really worth the loss of potential compounded growth.
I talked to my daughters (financially) by introducing them to their "old selves". I explained their old selves would not want to eat cat food, or worse yet, be sadly dependent on their future children. When you consider purchases, look at the purchase from your "old self" perspective for just a moment to see if it really brings you value. Sometimes it is absolutely worth it, and that is great. Spend it! But more times than not, upon further reflection, your old self will tell you to save the money instead.
I also caution them that all things are done in moderation. You can also be so frugal that life becomes miserable. It is a careful balance to make sure this doesn't happen. You also need to live life well!
What is your favorite thing to spend money on/your secret splurge?
It is travel…and our home.
We love travel and accrue for it, so we can spend it without guilt. We love seeing new places, but we also love our beautiful home. We love spending on our "family compound", which brings a high quality of life when not traveling.
We added a gorgeous, covered pergola last year to our patio, and will likely add an outdoor stone fireplace to it this year. We spend a lot of quality time with family and friends at our house, so it brings great value and enriches our lives.
INVEST
What is your investment philosophy/plan?
My traditional stock market approach is similar to the simple three-fund index approach. I am now a pure low-cost index investor.
I am currently within my five year lead up to drawing from my traditional retirement accounts, so I am treating my investments as though I'm inside my initial five-year lead-up to our sequence of return risk period. I would normally be 60/40 (stocks/bonds), but I dynamically allocate based on the overall P/E of the market. Since the current P/E is high, we've dynamically adjusted down to 50/50.
I will likely follow this method until we are past our sequence of return risk period, while gradually increasing our stocks in a Smile Glide Path manner as we age. If I considered my overall portfolio (market and rental properties), I would be considered extremely conservative by most. But I am ok with that, I know who I am.
Just before forty years old, we became millionaires. But I knew we would still not have the Fat FIRE retirement we had envisioned (we didn't know that term at the time!) based on just our traditional retirement accounts. We decided to target investing in rental properties in our early forties.
I invest locally in markets, that I have a strong knowledge in. I invest for cash flow and a minimum paid-off return of at least 8.5% annually (without appreciation). I strategically leverage properties to increase my returns (as high as 28%-30% annual returns, again without appreciation). Overall, this has provided a strong average 12%-15% annual ROI across my REI's (again, without appreciation).
I don't typically invest speculatively. I do invest in areas that will appreciate, but I don't consider appreciation in my investment decisions because it's purely speculative. I also do not partner, and I have no desire to invest with others making decisions. It's all on me, and I can control my decisions with a solid proven business model that we live by.
We may miss some potential investment opportunities with my rigid business model and rules, but we are doing just fine. I believe it may have been Ben Franklin who said it best, "a rich man is one who knows he has enough".
What has been your best investment?
My best investment has been my education (and subsequent career)…and financially speaking, my rental properties grew from $200K in just over ten years to $2.3M in value.
It is hard to imagine that kind of growth anywhere else that is not significantly more speculative. Leverage, when used carefully, is an amazing financial too.
What has been your worst investment?
An individual pharmaceutical company stock was my worst investment.
I worked in the Pharmaceutical industry for over twenty years. As such, I was intimately aware of other companies R&D initiatives. One such company was developing a new cancer therapy, that was in stage three trials and doing great. I got in at an average cost of $11/share. I was still young (and an idiot) when it came to stocks. I hadn't fully learned about low cost indexes at this point, so I put a small fortune on this one company stock. It got as high as $89/share and was targeted for >$300/share at launch.
Long story short…I got greedy, and approval never came. I finally got out at $5 per share. It was like catching a falling knife!
Lesson learned, and it was my last individual direct stock ownership. Luckily, I was only in my late twenties, and recovered with an expensive lesson well learned.
What's been your overall return?
I don't really know exactly what my overall return has averaged. I would say it is pretty close to the typical market index(es) average based on my consistent index investments, so maybe around 7%-8%.
I have already mentioned my REI investment averages, which I've tracked much more closely over the past 10-11 years, so I'd venture an estimate of 7%-8% for the first 20 years (markets only), and a blended (markets and REI) average of 10%-12% for the last 10-15 years.
How often do you monitor/review your portfolio?
I review my REI monthly as part of my normal business account balancing. My market accounts are reviewed quarterly.
I typically rebalance my market account funds annually or anytime there is a 5% swing in any area. Again, this is all done through an customized set of interactive spreads sheets, complete with graphics, etc., that I built over the years.
Before anyone asks, the spreadsheets are so personalized, they'd never do you any good! Trust me, you'd be better off customizing your own! As an ex-IT guy, I get pretty crazy with my spreadsheets!
NET WORTH
How did you accumulate your net worth?
I made most of my wealth through old fashioned payroll deductions to 401k's. Saving at least enough to capture company matches initially in our early twenties, but quickly accelerating those contributions at every opportunity (raises, pay offs, etc.) to gradually increase my contributions to the IRS maximums.
Later in my career, as my salary and bonuses grew, I paid down our mortgage with extra monthly principle payments. We also used our bonuses to pay off our home mortgage and then to invest in multi-family rental real estate.
I essentially continued making my home mortgage payments (after payoff) to my rental property mortgages to accelerate those payoffs. I no longer accelerate those payoffs in early retirement. I now strategically manage my leverage to capture higher returns.
What would you say is your greatest strength in the ESI wealth-building model (Earn, Save or Invest) and why would you say it's tops?
My strongest attribute was persistence in saving, but I also became adept at investing along the way.
I was mostly fortunate to work for good companies that recognized my skill sets and rewarded me accordingly on the Earnings front. But I am (definitely) a saver at heart.
What road bumps did you face along the way to becoming a millionaire and how did you handle them?
I already mentioned my biggest two setbacks above (a surprise job loss and a bad stock investment).
If you have read this far (thank you btw), you probably do not want to read it and hear my pain again!
What are you currently doing to maintain/grow your net worth?
More of the same.
Continuing to invest in low cost indexes funds, while managing our diversification based on ages, sequence of returns risk, and occasionally dynamically adjusting based on market indications (P/E).
I am also waiting for the next real estate cycle to purchase more rental real estate.
We have also started a 529k plan for our new granddaughter and will likely do so for any future grandchildren.
Do you have a target net worth you are trying to attain?
We initially targeted $2.5M for early retirement but we readjusted that goal to $3M to give is some additional buffer assets as we got close. We ended up hitting $3.6M before both retiring.
Now that we are retired, it is less about a specific number, and more about how we want to live out our lives.
I often used the term "lifestyle design" instead of "targeting a number", when speaking to younger investors. Start with the picture of what you want your life to look like, and reverse engineer it to build your FIRE plan.
I still enjoy the "game" of investing, so who knows where this road will end. Hopefully, decades from now and a life well lived!
How old were you when you made your first million and have you had any significant behavior shifts since then?
As I mentioned above, it was just before we turned forty years old.
I have had many behavioral shifts since that initial $1M. I quickly realized it was not nearly as exciting as we thought it would be. (I think we celebrated over hot dogs at a local "dive" restaurant that night, which we were going to anyway!)
It did force me to start thinking out of the box on things like rental real estate because we wanted an early and comfortable retirement.
The third million caused my biggest shift workwise. After the $3M point, I knew I could quit working anytime and the stress essentially melted away, while still working in my high stress Mega-Corp environment.
What money mistakes have you made along the way that others can learn from?
Start early.
Looking back, I might have pressed to improve my earnings sooner. Early in my career, I wasn't as confident in my skills. I could have made a lot more money earlier.
We could have moved to higher paying areas, but I'm glad we didn't. I would suggest making a change as soon as you recognize a company has pigeon-holed you into a dead-end role. Do not wait, wondering if you' are really worth it. If you have read this far…you are very likely worth it! Push for career growth early.
What advice do you have for ESI Money readers on how to become wealthy?
ESI has spelled this out as well as it can be said…Earn, Save, Invest. It is really that simple. (That doesn't mean it is always going to feel easy, but it really is that simple). Persistence wins every time!
My daughters already get so excited when they look at their accounts. I get these wonderful, "…Hey Dad, look at this…" messages from them as they see their own FIRE numbers compounding now. It's so freakin' awesome! It's really about persistence in those three fundamental areas.
Also, don't be afraid to try something new like real estate investing. It's not for everyone, and that's OK. But for those who can wrap their heads around it, it can be a phenomenal investment over time.
FUTURE
What are your plans for the future regarding lifestyle?
We are already there (early retired).
We will travel more and spend time with the new grand baby and look forward to more grand babies!
What are your retirement plans?
My wife retired four years ago. I have been fully retired for 3.5 years now. We will continue the same strategies: Travel, spend time with family, and grow the nest egg for fun.
We also put a big focus on staying healthy, so we can enjoy a long retirement. We actively exercise. We kayak, bike, walk, and I lift weights and run three times per week. My wife prefers low impact walking to running. I will eventually trade in my running shoes for walking shoes, but I'm fighting it as long as possible!
Are there any issues in retirement that concern you? If so, how are you planning to address them?
Our biggest concern, like most, is healthcare.
We are on an ACA health plan. Rental property income has given us a unique situation (with sheltered income from depreciation), which has enabled us to qualify for subsidies. While I will hold my opinion on whether this model is effective, efficient (or fair), it has (so far) provided us an affordable option by managing our MAGI, especially given some pre-existing medical issues within the family. It has also allowed us to contribute and max out our HSA's for potential future medical expenses.
Who knows what the future holds? It's a huge issue for our country. We need to find a way to make healthcare more affordable and competitive to lower the costs. I don't see it as a human right, as many do. But I do get it, people should not have to go without healthcare or go broke because of an unlucky health issue. It must become more affordable for all.
I really do not see the ACA surviving in its current form, but I am also surprised it has made it this far, so maybe I'm wrong! Maybe it can be improved through more competitive actions like intra-state competition between insurers and more transparency in pricing. Either way, I'd be in favor of almost any improvement options that include better pricing and still have the same high-level quality of healthcare.
This is one area, very few of us have a rock-solid answer to. It's fluid, it's likely different based on your circumstances, but it helps to be flexible and have backup plans if you retire early.
MISCELLANEOUS
How did you learn about finances and at what age did it "click"?
My first job at that auto parts store, brought me a brief interaction with the business owner one evening. I was working the auto parts store one night (getting as many hours as I could) when the owner stopped by with dinner. He was a great guy and often stopped in with a free dinner.
He was this "old" forty-year old guy (early retired). He made his fortune starting up several small businesses like the auto parts store and a tire store. I got up the nerve to ask him how he did it. How had he made his fortune (since I knew he had not even graduated from high school)? He said, "Do you see that video store next door, and the laundry mat on the other side, and that restaurant next door, and those three large industrial buildings out back?" I nodded, somewhat confused. He said, "I own those buildings. Each business pays me rent each month. I make way more in rent than from my own businesses."
He stood up and said, "have a good night" and walked out the door. I sat there for a long time thinking that night…
Years later I was traveling and stuck in an airport on a layover. I was bored, so I decided to pick up a magazine from an airport news stand. I was in my late twenties at the time. Instead of grabbing my usual favorite sports magazine, I decided to buy a well-known finance magazine (back in the day when we still read magazines). It happened to have a basic article on low-cost stock index investing. Probably the best $3 that I ever spent…that brief article triggered many more years of investment reading to this day.
Who inspired you to excel in life? Who are your heroes?
My parents without a doubt. My parents were the most dependable, wonderful people that I've ever known. They were honest and you never had to question their intentions or loyalty. They taught me how to live life. They were simply the best and gave me the moral foundations that I live my life by. This was way more valuable than any dollar I have ever earned or ever will earn.
I also had a phenomenal high school football coach that challenged me to go to college, which changed my life trajectory.
Of course, that business owner that I worked for in college, who triggered a real estate bug, that grew.
And I'd be remorse, if I didn't mention my wonderful wife, who reminds me every day to "live in the minute" and enjoy our successes, instead of planning for every single thing life can throw at us! (Us planners will build a spreadsheet and backup plan every scenario, that we can get away with, if you let us!)
I will be forever grateful to these wonderful people in my life, and so many more.
Do you have any favorite money books you like/recommend? If so, can you share with us your top three and why you like them?
The Millionaire Next Door, Rental Properties for Dummies, and The Simple Path to Wealth.
Those books are self-explanatory for most of the readers here at ESI.
I would add a few favorite blogs… My first FIRE blog was our good friend here at ESI, but it was initially on his older site at FMF. I stumbled onto it during a desperate internet search on how to leave the rat-race well over ten years ago. I then followed him over to ESI. He is still my go to blog after all these years.
I also loved my first time reading the Mad-Fientist's blog about Roth Conversion Ladders. When I found J.L. Collins' stock series, I could not put it down for days. I am also a big fan of the articles on FIPhysician.
Do you give to charity? Why or why not? If you do, what percent of time/money do you give?
This is an area where we could focus on more, moving forward.
I do accrue a "bucket" for donations but often find myself struggling to give even after money is accrued.
I typically give directly to people and small local organizations, that we personally know are in need because I am distrustful of larger foundations. You hear about so much waste and fraud. I would hate for donations not to be used for direct assistance.
There are significant local options, and I am learning more as we go, so we will continuously improve this area.
I do (also) volunteer as a mentor for about six younger people on personal finance and rental property investing. It's a very personal way for me to give back in time.
Do you plan to leave an inheritance for your heirs (how do you plan to distribute your wealth at your death)? What are your reasons behind this plan?
Yes. We currently have our wills setup to split evenly between our two daughters.
We have also started a 529k plan for our new granddaughter and will also do so for future grandchildren.
It has been quite a while since we setup our wills, and we need to update them as our wealth has greatly changed and our thoughts on our legacy are still evolving. We just discussed making an appointment to have it updated.
I imagine we will donate some portion and still leave some sizable gifts to our daughters and family members. Our daughters will likely be retired and wealthy (on their own) by the time we are both (hopefully) gone from this world, so we will likely gift to them and grandchildren along the way, while it has the most meaning.
Like donations, this is another area we will likely continue to evolve as time goes on.