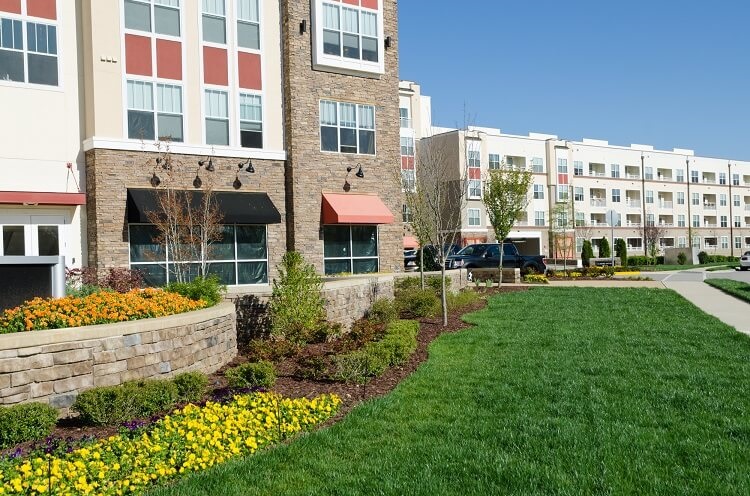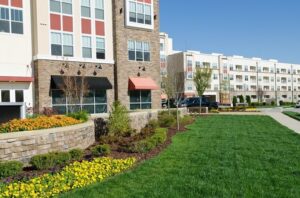 Here's our latest interview with a millionaire as we seek to learn from those who have grown their wealth to high heights.
If you'd like to be considered for an interview, drop me a note and we can chat about specifics.
This interview took place in March.
My questions are in bold italics and his responses follow in black.
Let's get started…
OVERVIEW
How old are you (and spouse if applicable, plus how long you've been married)?
We are both 35 years old, coming up on 10 years of marriage later this year.
We've grown up together, having met when we were 9 and starting to date at 14.
It's been interesting to see how our combined attitude/relationship with money and wealth has evolved over time.
Do you have kids/family (if so, how old are they)?
Two children, ages 6 and 3.
That's it for us – kudos to those who have bigger families, I don't know how you do it!
What area of the country do you live in (and urban or rural)?
We live in a HCOL area in the Northeast. Used to be urban dwellers but moved out to the suburbs about a year ago.
What is your current net worth?
Currently we're at $1.15M
What are the main assets that make up your net worth (stocks, real estate, business, home, retirement accounts, etc.) and any debt that offsets part of these?
$568,000 in equities (70% US, 30% International) ($465K in 401K/IRA; $31K in Roth IRA; $30K in 529; $26K in RSUs; $16K in HSA)
$400,000 in real estate syndications ($300K in multifamily apartments; $50K in an RV Park; $50K in a storage facility)
$105,000 cash (unusually high, as we hope to purchase a home in the next few months) – usually keep only $5K or so that isn't allocated for the next RE investment
$53,000 in SDIRA invested in a debt fund that loans to facilities that specifically are built to grow cannabis
$40,000 in a factoring company
$12,000 on credit cards currently (slightly higher than normal as have a 0% rate for next few months we're currently taking advantage of while we've been padding the cash account – normally these are all paid in full each month)
EARN
What is your job?
I'm a lifelong sales professional, having moved from various roles of being an individual contributor, management, corporate training, back to management, back to individual contributor, and recently into an elevated major accounts role. More importantly, I'm a big believer in finding a company that respects and value your effort and compensates you fairly for that.
I've worked full-time for two companies in my career, the first being a "dream job" on paper (professional sports) while the other a much less exciting business with a far less exciting product. The second company (I'm coming up on 10 years of working there) has far and away been a better experience than the first because they value their high-performing employees.
My wife works in academic publishing. She works on a team handling the company's largest account – which comes with a lot of recognition and good opportunities within her organization.
What is your annual income?
I just recently negotiated an increase for my compensation to consistently be around $200,000 – which still doesn't seem real when I type it out.
My wife, through several negotiations, has been able to increase her comp package to a $95,000 base salary with bonuses/extra having it come out to be around $110,000 annually.
In 2020, despite all the craziness, I had my best year ever as an individual contributor and was able to earn $241,000 (my base was $100,000 for the year). While I won't earn that much again in my new role, there is more certainty that I'll hit the $200K mark, which was a fair trade-off.
Tell us about your income performance over time. What was the starting salary of your first job, how did it grow from there (and what you did to make it grow), and where are you now?
My starting salary was $25,000 and my wife's was $27,000. Out of college, we were on entirely different career tracks that aligned with our "passions" at the time. Guess what? Passion doesn't necessarily equate to financial freedom.
Despite being employed in the sports field, which I spent countless hours working towards through college, doing unpaid internships, working 16 hour days routinely – I realized that I'd never have the time freedom to live my life the way I wanted. Additionally, recognizing I had a knack for sales, I wanted to take a shot at selling a more sophisticated product. In my second year of sales, I was able to earn over $100,000 (3/4 of which was commission) and decided to take my shot and move out of sports.
This ended up being one of the best decisions I ever made – I've been with the same company for 10 years now, having consistently grown my base salary. I started off at a $50,000 base, was able to earn six-figures that first year with commissions.
For the next several years I was consistently between $100K-$125K. As I gained more seniority/experience, I earned from $130K-$150K, until having my "breakout year" if you will in 2020 ($241K).
My wife actually went back to school after her first year working for an undergrad degree in an ENTIRELY different field (her passion was dance, and she worked for one of the largest ballet companies in the world her first year out of school). Her new degree was mathematics w/ a focus on astrophysics.
She's been able to find a niche in the publishing world, having started at $40,000 when she returned to the workforce in 2012, moving to a new company in 2016 that saw her base jump to $75,000 (with bonus options), and the last two years doing a fantastic job advocating for herself at her larger company to see her overall comp clear the six-figure hurdle the last two years.
What tips do you have for others who want to grow their career-related income?
Have the give a Sh*t factor. This was fantastic advice provided to me when I had imposter-syndrome upon returning to an individual contributor role (the one that eventually allowed me to clear the $200K hurdle). Most people treat their work like a job. If you instead treat it like a career, care about the results you provide, work just a little bit harder than others to better understand your craft/trade/expand your skills, you'll be lightyears ahead of others and be compensated for it.
Additionally, be sure to advocate for yourself, and develop relationships with others within the organization who will advocate for you. I've always taken the mentality to make my boss' life easier. I don't want them to have to worry about my work, my performance, or even the people who report to me. If I show up for them, I've found (the good ones) will usually show up for me.
And if you have a bad boss, that can be detrimental to your career growth – figure out a way to get out of that situation, because a bad boss will never stick their neck out for you or be concerned with you leaving the organization.
That's one other note – I wouldn't suggest to do it frequently, but both my wife and I in the last few years have been successful at communicating to our employers (who we both liked) that we were discussing opportunities with other companies. Because our companies valued our skills, loyalty, and approach, we were able to leverage that into significant increases in our compensation packages (without shouldering any additional responsibilities). A great sales line I love, "I don't get an ice cream if I don't ask for one". Ask for your ice cream if you deserve it.
What's your work-life balance look like?
Today, awesome. Back at that starting point of our careers, not so much.
Working in sports, I'd sometimes have weeks where the team played on Saturday and Sunday, meaning 12 straight days of work, several that were 14-16 hour days, with NO additional pay.
My wife's schedule at her first job out of college was Tuesday-Saturday, 11 AM to 7 PM, except when there are performances (there were a lot of performances) where she would be home at 11 PM or so.
Now we both work from home (having that arrangement even prior to 2020), start around 9, work till around 5 – and regularly can take time for ourselves throughout the day. Our companies know that we'll get the results, so both have managers currently who greatly support us doing whatever we need to stay fresh. That was a welcome relief this past summer, as we regularly took mid-day trips to the pool to recharge.
Do you have any sources of income besides your career? If so, can you list them, give us a feel for how much you earn with each, and offer some insight into how you developed them?
This has developed a lot over the years. Having worked in sports, in my early years I did quite a bit of hustling with flipping tickets on the side. I was able to do well on several larger events – nothing ever crazy, but $500 here or $1000 there was helpful in those early years.
Today, I've diversified quite a bit into real estate syndications. I first learned about syndications in 2019, having my extreme doubts about them. I spent hours on end educating myself on how they worked, the tax benefits, and finally took the plunge. Today, it accounts for nearly half my portfolio.
This year, I anticipate earning somewhere between $30K-$35K, almost entirely tax-free. I plan to grow this number substantially over the years. As someone who had zero interest in being a real estate investor, it was the optimal path for me to get involved. I eventually see the cashflow from syndications making up the bulk of my annual spending and being a major component of my FIRE plan.
SAVE
What is your annual spending?
As much as I'd like to believe we aren't, we're consistently between $110K-$120K a year. We don't live lavishly, I swear!!!
But when daycare takes up around $20K a year and rent is another $40K (high-cost of living area with not many "cheaper" alternatives – don't even get me started on the insane housing market currently), it starts you behind the 8-ball quite a bit on the annual number.
I'm confident that this should/could be around $95,000 annually (especially once kids are out of daycare/diapers), but we'll see.
What are the main categories (expenses) this spending breaks into?
Housing – $40,000
Daycare – $20,000 (one kid will be done this year)
Groceries – $9,000
Healthcare out of pocket – $5,000
Eating out – $3,000
Kid Misc – $3,500
Entertainment – $2,500
Cell phone/internet – $3,500
Cleaning service – $2,000
Car Expenses – $2,000
Misc – $6,000 (this is uncategorized Amazon, random fees, charity)
Utilities – $1,500
Alcohol – $1,500
Random Home maintenance/care – $4,000
Gifts – $2,500
Insurance – $1,600
Do you have a budget? If so, how do you implement it?
No budget. In fact, one of the biggest things that had my wife buy into the FIRE concept was I said to her, I'm going to tinker with a BUNCH of things on the back-end and ask that we be more conscious of our spending decisions, but if I ever get too crazy for you, let me know, and we'll scale back.
This has happened a few times. I'm always trying to get the best "deal" on things, but as our net worth and income have grown, I'm really trying to get better with the idea that I don't have to optimize EVERYTHING. I can afford the name brand mustard at the store if I want it.
What percentage of your gross income do you save and how has that changed over time?
I can give you year by year since we started aggressively saving:
$73K (2016)
$79K (2017)
$87K (2018)
$105K (2019)
$218K (2020)
I track against net income and have typically aimed for 50% a year since we started aggressively saving.
The first half of our earning years (2009-2015), we put away a modest amount each year, but there was no tracking or any goals. There were a lot of leaks in our ship so to say.
What's your best tip for saving (accumulating) money?
Track your spending and put together an annual plan for how much you plan to save.
Every year I project out what we should typically spend, and then from there work backwards with how much we should be able to save. So on January 1 each year, I have a specific number that I plan on us hitting that will deem the year a success in terms of saving target.
This year for example is $128,500.
What's your best tip for spending less money?
Really know what spending makes you happy versus what doesn't bring you any increased satisfaction.
For example, my wife and I have one car that is 12 years old at this point and no intention of buying a new one anytime soon. However, we are willing to spend a lot on housing, as we spend 95% of our hours at home (and this is even pre-pandemic as we're relative homebodies).
What is your favorite thing to spend money on/your secret splurge?
I have a membership to a spa to receive a monthly massage. I signed up for it about 8 years ago and always makes me feel like an absolute baller, so it's money well spent in my mind.
My wife had one too but never went, so we cancelled hers – a perfect example of practicing what I just mentioned above.
INVEST
What is your investment philosophy/plan?
Pre 2019, it was the traditional low-cost index funds and chill approach.
Then I had to go and make things all complicated with these real estate syndications and then added an extra later of alternative investments.
I enjoy learning about alternative investments and do believe in their ability to be non-correlated to the stock market.
I'm still a very big believer in the stock market. I think I'll aim to keep my portfolio roughly 50/50 between stocks and alternative asset classes. The cashflow is addicting and I've been able to ramp up to roughly $3,000 a month pretty quickly. If I can double or triple that, I'll be in a pretty good spot.
What has been your best investment?
Aside from spending thousands of hours learning about FIRE and investing, the actual investment I'd say is the best is the good ole S&P 500 index fund I'm in.
As someone who was able to start their investing career in December of 2008, I'm quite aware that I've pretty much only ever invested into an incredible bull market.
What has been your worst investment?
Fortunately I feel like nothing immediately comes to mind. We'll see with some of these real estate investments, but it's a bit too early to tell.
Looking back, I remember that the allocation of my 401K for a number of years was pretty ridiculous. Various target-date funds, random technology and healthcare funds (with high fees), a gold fund – fortunately that's all been allocated down to a simple S&P 500 and international fund.
What's been your overall return?
Not sure – but we've saved around $540K since 2015 and our portfolio is up about $900K in the time.
So compounding seems to be doing it's thing.
How often do you monitor/review your portfolio?
Way too much. Multiple times a day I'm logged into Personal Capital.
Of all things to be obsessive about, it's a good thing – but I look forward to the day I'm able to not care at all about the daily fluctuations in my portfolio.
NET WORTH
How did you accumulate your net worth?
This is the actual listing of our combined income year over year against our net worth.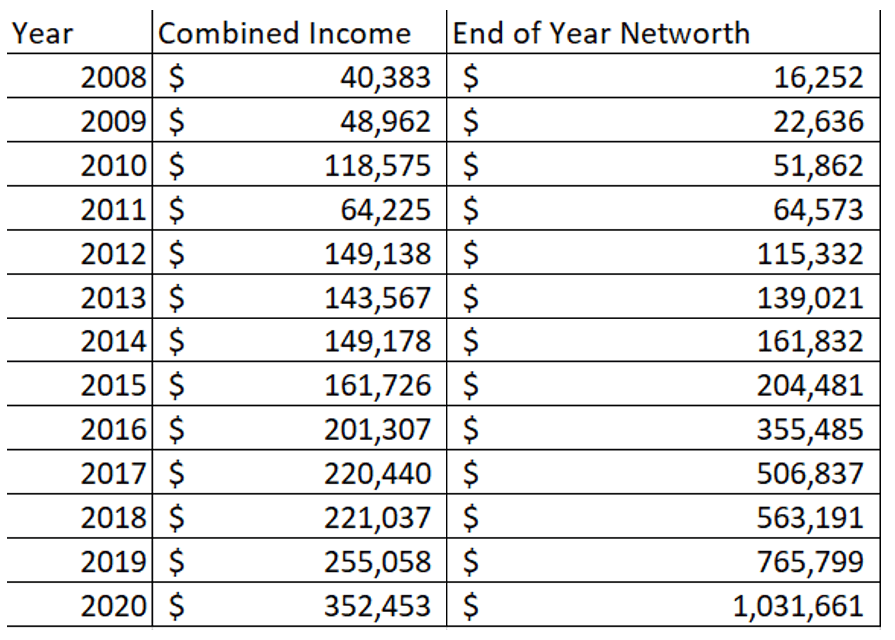 You can see in 2015 is when we first learned about the whole FIRE movement and started making a big effort.
Before that, it was just smart financial living, but not optimized.
Applying FIRE principles and focusing on the earn and invest portions of ESI was adding rocket fuel to our accumulation.
What would you say is your greatest strength in the ESI wealth-building model (Earn, Save or Invest) and why would you say it's tops?
That is a fantastic question.
I used to find it inconceivable of households earning $250K+ regularly. At this stage, we'll safely eclipse that earning level for the foreseeable future. That comes from skilling up in our roles and as discussed earlier, making sure our companies knew we understood the value we bring.
What road bumps did you face along the way to becoming a millionaire and how did you handle them?
2020 was obviously crazy, and the market downturn was more of a blip than a prolonged period. But it was eye-opening with how fine I felt when I did see the equities portion of the portfolio fall roughly 35%. It didn't bother me at all.
Maybe that's because I had already started diversifying into real estate, but I feel like we've purposefully set up our life to avoid those road bumps if you will.
We're currently struggling with buying a house in this overheated market, but hopefully we can talk ourselves off the ledge and not make any significant mistakes.
What are you currently doing to maintain/grow your net worth?
Smart investing. Continually learning about new assets classes and ways to diversify.
I'll always be a firm believer in index funds, but I am attracted to cash flow and reducing risk through diversification.
Obviously careers still come first for the next few years which will continue to be the primary contributor.
With that being said, I'm looking forward to when my real estate syndication deals start popping (selling) – I think at that point I'll truly feel wealthy as the cash returns will be like drinking through a firehose ($80K-$100K with each disposition).
Do you have a target net worth you are trying to attain?
It used to be $1.8M. I think now it's closer to $2M.
Once we get there though, I think there is a lot to be said for additional margin of safety and not slaying the golden goose prematurely.
It'll be hard to walkaway from a well-paying job I'm good at, but I care more about life worth than net worth if that makes sense.
How old were you when you made your first million and have you had any significant behavior shifts since then?
Well, I'm a newbie millionaire, with it having occurred just 6 months back after I turned 35.
I will say I've been working on being a better spender. I recently bought two new watches in a single day (previously I've owned one nice watch my entire life).
I've also made it an effort to make more $5-$25 purchases for the kids to spoil them that normally I wouldn't.
Overall though, I am trying to get into the mindset that I no longer have to worry about saving a literal buck or two here and there – it truly is insignificant in the grand scheme of our finances.
What money mistakes have you made along the way that others can learn from?
I'll give one that my wife experienced. In her first job, there was no 401K plan. She went to the bank saying she wanted to learn how to invest for retirement – could they educate her about an IRA. Now, at the time, she was in a perfect spot to contribute to a Roth IRA (low income, young).
The banker asked her how much she made, and upon telling him ($27,000 a year), the banker basically told her to not bother, she doesn't make enough to really save a significant portion of her income. And at the time, she just accepted that as gospel.
So while it didn't financially sting us in the big picture, I think the lesson is take financial education into your own hands (which anyone reading this far already is clearly doing). No one is going to magically swoop in and show you the way – it's on you to self-educate.
What advice do you have for ESI Money readers on how to become wealthy?
Find a profession you're good at, can feel accomplishment from, and work a little smarter and harder than your peers.
There is SO much free education out there these days – podcasts, blogs, YouTube videos, that there is no excuse for not becoming incrementally better than everyone else. Even being 10% better at your job will have a drastic improvement in your earning potential.
FUTURE
What are your plans for the future regarding lifestyle?
Early retirement has always been the plan. And REALLY early retirement.
The age was initially 45, than 40, and now I'm looking at 37 or 38.
I want to do all the things with my kids. Walk them to school and pick them up every day. Lay in the hammock and read the 100 or so books on my ever growing list. Get into the best shape of my life. Become a better cook. Overall have a calm, slower lifestyle.
Everything had been fast-paced and deadlines since I was 14 years old (I was in one of those nerdy high school gifted programs that basically had more coursework than college) – I'm ready to downshift my pace in life, and accept the fact that it's earlier than most.
What are your retirement plans?
All the things you normally hear – learn to play the guitar, exercise regularly, read more.
My secret dream is that I want to be a professional video game player and create a streaming account/vlog about the whole thing. Even if no one watches it and it goes no where, it would be a ton of new skills and fun to play around with.
Also, as my kids get older, I can get them involved with the filming/editing/marketing aspects of it – could be a cool project.
Are there any issues in retirement that concern you? If so, how are you planning to address them?
Honestly, I know the list above isn't that great and a bit broad. Everyone says you need to retire to something, and I'm willing to challenge that. With a sales skillset, if I make a mistake retiring early, I can go back and there will always be a company needing someone to sell their product.
But I'm willing to make the leap and enjoy the journey as I go. This is my favorite way to vacation (pick a destination and figure out most of the itinerary once there).
Obviously healthcare – but I try to remain optimistic that there will be more clarity on cost ceilings/structure by the time we get there with some of the recent legislation that is in place. Not holding my breath on this one and it is the thing that could delay our retirement the most with too much uncertainty.
MISCELLANEOUS
How did you learn about finances and at what age did it "click"?
I always had a frugal mindset, but in 2011 I purchased a book called, "Young Couples Guide to Growing Rich Together".
It was the first time I was able to analyze someone laying out the how-to path of becoming wealthy in a realistic way. Spend less than you earn, invest the difference, etc.
It would be a few more years before I found FIRE, but I always think of that book as the foundation to everything else.
Who inspired you to excel in life? Who are your heroes?
I wouldn't say my parents are my anti-heroes, but they probably did everything you SHOULDN'T do with money, while still being incredibly frugal. They were great at saving money, just had no idea how to invest it.
Early on, I knew I didn't want to be like my parents, as they should have been millionaires 10x over. They still did well, but I knew from a young age I had the opportunity to excel financially in life and wanted to maximize that opportunity that they didn't have since the benefits of the base of financial knowledge wasn't readily available like it is today with all the great websites/podcasts/etc.
Do you have any favorite money books you like/recommend? If so, can you share with us your top three and why you like them?
Playing with FIRE by Scott Rieckens does a really good job outlining the journey that goes from financial awakening to action. It's a great look at his personal experience discovering the FIRE movement and actions he took after he did so.
Essentialism: The Disciplined Pursuit of Less by Greg McKeown, while not solely money focused, is a great look into how to prioritize what matters in life and cut out everything else. In a constant fight against consumerism, I think this holds a powerful financial message even if it's not the primary intention of the book.
The Simple Path to Wealth by JL Collins. This is a need to know guide on how to do what we do. Anyone can figure out the primary framework of investing with the intention of financial independence with this book. It's all right there – you just need to read it and then apply it.
Do you give to charity? Why or why not? If you do, what percent of time/money do you give?
This is a major area we need to improve upon. We give here and there to various fundraisers we see and event based issues that we're passionate about.
I plan to have a sizable donor advised fund https://esimoney.com/the-advantages-of-using-a-donor-advised-fund/ before departing work which I want to be able to use to annually give.
Some I've spoken to have talked about how giving is a muscle, and it's something that I know I need to do a better job exercising and not be such a Scrooge McDuck. It's hard to transfer over from that scarcity mindset to abundance.
Do you plan to leave an inheritance for your heirs (how do you plan to distribute your wealth at your death)? What are your reasons behind this plan?
We have a will drawn up in the event of our untimely demise. However, being 35, I feel like in another 35 years we can revisit this and think through a better way to divide up our assets at that point (and hopefully can still be around another 35 years after that).
Right now it's set up to go to our children at various ages in their life. Once they are adults, I hope they forge their own way and will be long into adulthood to the point where an inheritance from us wouldn't matter much – which does create some questions about are there other things to do with the money? It's something I hopefully have a long time to think about further!