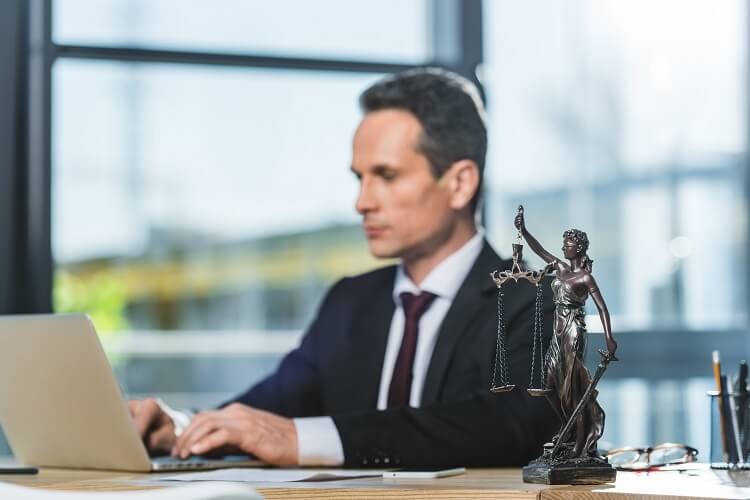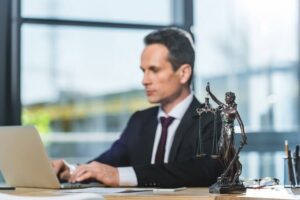 Here's our latest interview with a millionaire as we seek to learn from those who have grown their wealth to high heights.
If you'd like to be considered for an interview, drop me a note and we can chat about specifics.
This interview took place in August.
My questions are in bold italics and their responses follow in black.
Let's get started…
OVERVIEW
How old are you (and spouse if applicable, plus how long you've been married)?
I'm 37 and my wife is 36.
We've been married nine years.
Do you have kids/family (if so, how old are they)?
We have three kids: 6, 4, and 1 (two girls and one boy).
Life is crazy, especially during COVID, and I have learned to embrace the chaos.
I really enjoy our kids, and they are certainly worth all the craziness that comes with them.
What area of the country do you live in (and urban or rural)?
Suburbs of Seattle, Washington.
What is your current net worth?
Total is $2.675 million
What are the main assets that make up your net worth (stocks, real estate, business, home, retirement accounts, etc.) and any debt that offsets part of these?
Our $2.675 million net worth consists of:
Backdoor Roth IRAs: $77k (index funds: 70/30 domestic/international)
401ks: $605k (index funds: 70/30 domestic/international)
Cash in accounts: $138k (waiting to deploy some into a business investment this month and some earmarked for upcoming quarterly tax payment)
Home equity: $1.356 million (home valued at $1.8 million, mortgage debt of $444k)
Vehicles: $110k (newish and high quality, no debt)
Cash currently available to me in my law firm: $30k
Value of my interest in performing promissory notes that I've purchased: $105k
529 accounts: $77k
Jewelry and watches: $27k
Value of my equity interest in my law firm: $150k. I have significantly more in my column in A/R and WIP, but to collect it requires me to keep working and keep the lights on at the firm (which involves paying overhead which eats up some of the A/R). If I were to leave the firm, I would receive at least three months of collection, so $150k value makes sense for this purpose.
Beyond the mortgage, we have no debt.
EARN
What is your job?
I'm a partner attorney at a small and highly specialized/niche firm (seven attorneys, twelve staff members), and my wife stays at home with the kids working just enough at my firm to fully fund a 401k.
I've been an attorney for about twelve years and an equity partner attorney for five years. Due to my law firm's specialization, we can do a lot of work that the mega firms do at much lower rates which works out really well for us. Our work really ebbs and flows with certain aspects of the economy, so there can be stressful periods when work is coming in fast and other periods where the phone isn't ringing. I feel significant pressure to keep the associate/non-partner attorneys and paralegals busy with work.
For the most part, I really like my job and it has afforded my family a wonderful life. I work fairly regular hours, eat breakfast and dinner with my family, and I check-out from work on most weekends.
This was not possible when I was grinding my way up the totem pole as a young attorney coming out of law school during the economic recession and working long hours. The hard work and relationships that I built as a younger attorney paid-off, and I've setup my life in a way that I really enjoy.
We have a great group of young associate attorneys that can handle most of the work that I push down, and my role now is primarily to bring in work, manage clients, prepare strategy, oversee workflow, and interact with opposing counsel. I really enjoy being a partner attorney compared to my younger associate attorney days of being handed big projects close to deadlines, having no control over my schedule, and having little control over case strategy.
I started at a big international law firm and as a newbie lawyer was part of the mass attorney layoffs during the economic recession. I was lucky to hook-in with the smaller firm that I'm with now. Nearly all of the attorneys that I met at the big firm are long gone from law firm practice. Being an attorney at a large firm is a very tough life because it's very difficult to generate work and you are expected to give everything to the firm from a time perspective.
Tell us about your income performance over time. What was the starting salary of your first job, how did it grow from there (and what you did to make it grow), and where are you now?
Over the past five years as an equity partner: $600-$750k/year depending on normal fluctuations with the firm's collections, plus an additional about $50k in side business income (discussed below).
The major increase in my income over the past five years has been life changing money and accounts for nearly all of our net worth. I still have the scars of the financial recession, and while not likely economically optimized, I intend to payoff the remaining balance of our mortgage within the next four years. That peace of mind will be invaluable to me.
1st year attorney at a large firm: $145k/yr plus bonus, I didn't last long at the firm due to the economic recession (discussed above). The big firm that let me go later tried to hire me back after I created a bit of a name for myself (I passed).
1st-2nd year attorney at small firm: $70k, big hit to the income, but I was single with no kids and just wanted experience and an opportunity to prove myself after being left for dead by big law.
3rd-6th year attorney: incrementally moved my income up to $160k/year by showing my worth to the firm, going beyond what was asked, and showing that I understood the big picture (i.e. do the highest quality work, bring in work, and collect on fees). During this time period, I put my head down, kept expenses low, paid off $120k+ in student loans in about six years, got married, and had a well-timed starter home purchase. We purchased our starter house as the financial recession ended, and used that equity and savings to purchase our current big house in a great school district a few years ago.
5.5 year to present (equity partner): $500-$750k/year plus side business investment income (about $50k/year) (discussed above). We started having kids right around this time, and the timing could not have worked out better. Providing the life that we want for our kids has been pretty expensive (bigger house in a great school district, activities and lessons, and my wife stopped work after kid #2). Our current house is amazing for the kids, and being able to send the kids to public schools is a huge savings versus throwing money at private schools.
What tips do you have for others who want to grow their career-related income?
This quote always stood out to me from the great TV show Mad Men: "This is America. Pick a job and become the person who does it." That has defined my career. In my state, I do a type of legal work that few do, and I've built a reputation and network that creates work for me without my having to kill myself or market to bring it in.
You don't need a degree from an Ivy League law school to do well or make a lot of money as an attorney, at least outside of the major markets (NY, SF, LA). I purposefully choose my law school in a place where I wanted to live, built a network in law school and while practicing law, and that network typically provides me with all the work I can handle.
The early years of my career were defined by working my butt off to learn and become an expert. I also looked around and saw that the attorneys who seemed to have the best lives and control within their firms were the attorneys that controlled work flow.
I realized fairly early that the goal is not to become the best legal memo writer in the country. That's a fast track to finding a new job as a 7th year attorney who gets passed over for a partnership slot. I needed to be taking potential referral sources to lunch and drinks, demonstrate that I know my stuff, send work to others who will send work back, and taking other actionable steps to build a book of business. I approached this very methodically and consider it one of my best skills. I very carefully guard my reputation in the legal community.
I try to exercise a lot of emotional intelligence at work in managing employees, and we have a very positive workplace. No one wants to work with jerks, and people want to send work to people that they like.
As an owner of my firm who works with hundreds of business owners in my work, it helps to make yourself a revenue generator rather than an expense to your company. It's always easier to justify paying someone more when they help to drive revenue.
What's your work-life balance look like?
Excellent. I would trade off more time with my young kids for less money if I had to, but I've been maintaining a delicate balance where my income has remained high, and I don't feel like I miss anything with my kids. A big case or turn in the economy can certainly throw things out of whack, but I've had more experience with that now and have better ways of dealing with it.
I'm not going back to grinding out long hours. I don't want to be the dad from the "Cat's in the Cradle" song.
Lots of lawyers' kids get hooked on drugs—that is extremely common in my field. I suspect it has to do with the lawyer parent providing a big lifestyle and never being around. Lawyers tend to be workaholics with massive levels of stress. I've steered away from that the best that I can, and making an extra few bucks isn't going to tempt me to spend more time at work.
I've had renewed focus on health since COVID started. I ramped up my exercise to every day, eat a plant heavy diet with fish and some chicken, and take supplements that really help (vitamin D, fish oil, NMN and TMG—Dr. Sinclair's book "Longevity" is fantastic as is the Huberman Lab podcast, both have really made my life better), and I guard my sleep time (when my kids allow me to have it). My energy level and overall feeling of wellbeing have never been better.
Do you have any sources of income besides your career? If so, can you list them, give us a feel for how much you earn with each, and offer some insight into how you developed them?
Through my work, I come across assets that I can purchase for below market prices, like certain performing promissory notes. Armed with more liquidity these days and able to take a bit more risk, I've been growing this side of my portfolio with a lot of success. I'm a big fan of this type of investment because it takes almost no time, and I just collect checks.
With young kids and managing a busy law practice, I don't have time to manage real estate or undertake anything that isn't truly passive. I try to spend a little time each month thinking about new passive income opportunities, and often there are opportunities right in front of my face that have significant value. I have identified some good opportunities lately and have more funds available to deploy, so I intend to make this a bigger focus in the years ahead to grow this into a sustained income source.
SAVE
What is your annual spending? What are the main categories (expenses) this spending breaks into?
Saving and investing about $220k/year, consisting of:
401k contributions consist of $19,500 each plus $11k match each (that I fund through the firm): $61k/year
Annual backdoor Roth IRAs of $6k each: $12k/year
Mortgage pay down: at least $100k/year
Other investments (buying promissory notes or other opportunities that come along): $30k
529 accounts: $14,400/year ($400/month per kid in target date index funds)
Once the mortgage is paid off, or if there is a meaningful and sustained drop in the stock market, I intend to switch the mortgage pay down funds to a taxable stock account. I also intend to get a HELOC when they are more available so that I can have a low emergency funds balance.
House improvements were a huge expense over the past two years. We put at least $200k into renovating, improving, furnishing, and decorating our house after moving in. We love the finished product, and it has been worth it with the house looking great and fitting our family really well. The major upswing in house values has helped as well. This expense has reduced to a much lower number now that the house is in great shape, and all that is required are occasional fixes and improvements.
We spend a fair amount on help around the house (biweekly house cleaner, bug guy, weekly landscapers, pool guy, and babysitters that we use for dates or if my wife needs a break). This has been a huge value add in my life, freeing me up on weekends to spend time with the kids and get things done that I can't do while focusing on work during the week.
Our mortgage is $2,500/month (5/5 adjustable loan at 2.75%). I refinanced in early 2020 and intend to pay off the mortgage before it adjusts in 2025. I did this with our starter house, and it provided me with a good incentive and a mental five-year deadline to pay off the mortgage. We don't have any other debt.
We have young kids and don't spend a ton on vacations because we are either visiting family or only staying places a few nights. Anyone with kids will tell you: it's not a vacation with young kids, it's a trip. My wife and I are typically able to go on a vacation by ourselves once a year.
My wife and I don't spare expenses when we go out. We eat at great places, get great seats at shows and concerts (before COVID and I'm hoping things don't get shutdown again), etc. For us, it's quality over quantity with most things in life.
Our kids are in lots of clubs, sports, and one is in preschool, so they are not cheap, but it's not bad.
Do you have a budget? If so, how do you implement it?
No, we don't.
After saving and investing about $220k/year, paying our mortgage and associated housing costs, and paying basic living costs, there is typically some money left.
We have been throwing the extra money at the end of the year at the mortgage and treat ourselves to nice dinners, some fun house stuff, etc.
What percentage of your gross income do you save and how has that changed over time?
About $220k, discussed above.
That has certainly grown exponentially with my income. Until I became a partner, I would put enough into my 401k to get the full match and steadily ramped it up to fully funding both of our 401ks.
Fully funding our 401ks became possible after paying off my law student loans of about $120k.
My wife was a great saver when she was working and came into our marriage with no debt and a nice sized 401k for her age (completely invested in bonds which I helped her to fix).
What's your best tip for saving (accumulating) money?
For me it has been debt elimination, living below my means, and growing my earnings as high as I can without sacrificing the lifestyle that I want.
What's your best tip for spending less money?
I've certainly had some lifestyle creep, but realistically, we can afford to live a much bigger lifestyle than we do. I've always tried to live below my means.
For people planning to have kids, I would do everything you can to eliminate debts and build your income as high as possible beforehand. Having a solid financial situation has really helped with what I can imagine would otherwise be a big source of stress because everything gets much harder once kids come along.
What is your favorite thing to spend money on/your secret splurge?
I like doing things with my kids that I didn't get to experience as a kid due to the cost (nice seats to sports games, amusement parks, lunch at restaurants, little weekend trips, etc.).
We usually have a great time bonding, and I enjoy the experiences too.
INVEST
What is your investment philosophy/plan?
70/30 domestic/international index funds. I buy the whole market and have no need for bonds at my age.
I accumulated more than I want of a small cap value index fund in my 401k by listening to too many Paul Merriman podcasts when I was younger, so there is a fair amount of that in my 401k. I adjusted my contributions so that will become a progressively smaller part of my portfolio because I don't want to care if growth is beating value or vice versa.
What has been your best investment?
I purchased a couple promissory notes that paid off quickly and made 3-4 times my money within a year.
Otherwise, all of our stock market investments are indexed, so I take what the market gives me.
What has been your worst investment?
Years ago, I had a friend take a micro-cap company public and I put about $5k into it during the IPO.
A couple years later, I sold my shares for a few hundred dollars and a tax write-off.
I haven't purchased an individual stock since and consider it a lesson that has paid off many times over.
What's been your overall return?
Whatever the market provides through index funds, plus promissory notes and other nontraditional assets that have exponentially larger returns (often 3-4 times my investment).
How often do you monitor/review your portfolio?
I check about once a week during good times and never during bad times.
I am solidly a buy and hold investor and I don't panic sell, but I still don't want to see massive paper losses.
NET WORTH
How did you accumulate your net worth?
I really focused on getting rid of debt and growing my earnings by becoming an expert in my field with a sizeable network.
I totally tune out chatter about individual stocks and trendy investments. I don't have time to learn about NFTs, Dogecoin, etc. nor do I have the risk tolerance for wild pricing rollercoaster rides.
The stock market returns about 10%/year on average which doubles my money every seven years. That's just fine with me.
I do dabble with my alternative investments in promissory notes, but those are situations where I have expertise that others don't and can see value that isn't obvious, which creates a big return for me.
I also recommend finding a great accountant, and even better, complimenting that with a great tax attorney. Once you reach a certain income threshold, tax efficiency is a huge deal. I've saved hundreds of thousands of dollars working with tax professionals.
What would you say is your greatest strength in the ESI wealth-building model (Earn, Save or Invest) and why would you say it's tops?
Earning for sure. I've been working since I was a little kid (started little businesses as a kid to rake leaves, and I've consistently worked real jobs since the day it was legal for me to do so at age 14). I enjoy the feeling of working hard and seeing the results.
Becoming a partner attorney and tripling my earnings has supercharged my ability to build wealth. The timing was great because we had a tiny mortgage on our first house and my student loans were paid off. We saved like crazy and put a huge down payment into our current bigger house.
Being able to save and invest over $220k/year has put us in a great position where I anticipate massively reducing my work age or even retiring around age 50 if I want to do so.
What road bumps did you face along the way to becoming a millionaire and how did you handle them?
Nothing was easy. Getting into law school, getting through law school with top grades, preparing for the bar exam, learning my craft as a young attorney working long hours, and paying off $120k of law school loans after losing my first job were incredibly stressful. Looking back, those were formative years that were absolutely worth it and set me up well.
As far as other road bumps, in my 20's I played around with options trading for a little while with a few thousand dollars. I lost a lot, then gained a lot back. I basically broke even and learned that I don't have the stomach for massive price swings and that it was a lot of work staring at a computer screen for returns that could be wiped out overnight. Trading options also distracted me from building my career and focusing on work that actually paid consistent amounts.
What are you currently doing to maintain/grow your net worth?
Putting my head down and keeping things going as they are.
I feel like I'm in a rare sweet spot as an attorney, and I want to maintain this income level and work-life balance as long as I can. I recognize that things change with law firms all the time, and I don't want to kill myself starting fresh and proving myself at a new firm.
Paying off my mortgage, fully funding the 529 accounts, and having great alternative investments setup are my backstop if my firm were to blow up.
Do you have a target net worth you are trying to attain?
House paid off, 529s funded to $150k/kid, and $3.4 million in savings. $3.4 million kicks out $100k at a 3% withdrawal rate.
Once our kids are out of the house and with us having no debt at that point, we should have no problem living on $100k. Our savings are nearly entirely in tax exempt accounts, so I will need to figure out how to pull money from retirement accounts at an early age if I decide to scale things back and work part time or retire early.
How old were you when you made your first million and have you had any significant behavior shifts since then?
I believe I was 34.
The massive bull market, increase in house value, and major earnings increase caused a major net worth accumulation over the past three years.
What money mistakes have you made along the way that others can learn from?
I would learn stress/anxiety management earlier because it impacted everything, including my ability to earn money and advance my career. Life is short and being stressed all the time is a bad way to go through life.
Eating better and exercising every day have been huge for me, and I generally feel at peace, or if I feel stress, it is a good thing that drives me to perform better in a pressure situation.
Focusing on health and stress reduction also seem more important as our net worth grows, and I foresee a date when I can work much less and enjoy more of what we have built. It's important to me to be healthy and active into the later years of life, otherwise, what was the point of accumulating the savings?
What advice do you have for ESI Money readers on how to become wealthy?
Find a profession with high earnings that you find interesting and suits your skillset, find a niche, work your butt off, network, keep your eyes open for opportunities, and keep a long-term focus on your career.
For me, the long term career focus kept me from leaving my small firm for a $50k raise as an associate attorney would likely have cost me millions of dollars in future earnings because the odds of me making partner as a lateral associate were extremely low. Becoming a partner at a big law firm generally takes 10-12 years, and there are multiple levels of partners with the most senior partners often earning much more than the younger partners who work the most.
I feel like I've skipped over a lot of that with my work situation and my compensation is directly tied to the value that I bring to my firm in the form of originating work and collecting fees.
FUTURE
What are your plans for the future regarding lifestyle?
I anticipate working at my current pace until our house is paid off, 529s are funded to $150k/kid, and $3.4 million in savings. These are the numbers in my head, and I feel comfortable with them.
Once I'm at that level, I may scale back or try something new altogether with legal work more as a hobby or to support my alternative investments. One positive to come out of COVID has been that I can do nearly all of my work remotely from anywhere. I suspect this trend will continue and accelerate, and if so, I may be able to continue practicing law in a reduced form for a long time (maybe from a beach house).
What are your retirement plans?
Scaling back or retiring to me would involve more and longer trips and travel without the massive stress associated with trying to get all of my cases organized and not worrying about things going crazy while I'm gone.
I've gotten better at delegating and checking-out more on trips, but there are very few lawyers who can truly relax and unwind on vacation. Most lawyers I know keep answering emails through their entire trip.
The weather where I live can get nasty during certain times of the year, so I also love the idea of being migratory to some degree or just living somewhere where it is 70 degrees and sunny all day every day (San Diego, Santa Barbara, etc.).
Are there any issues in retirement that concern you? If so, how are you planning to address them?
Boredom and being without purpose.
I'm very go-go-go, and sitting by the pool all day or putting around a golf course won't work for me. I will need to really focus on what comes next before I consider truly retiring.
Just scaling back with the type of work that I do and focusing more on my alternative investments sounds pretty great. I like my work for the most part, it's just that sometimes there is too much of it.
MISCELLANEOUS
How did you learn about finances and at what age did it "click"?
I have great parents who taught me to be self-sufficient and work hard. I've always been pretty motivated by money and the fun experiences, freedom, and security that it can bring.
Having my income rise to a nice level has made me feel more responsibility to be smart about using the money and growing our net worth while still enjoying life.
Stumbling across the Bogleheads forum was extremely helpful to me and happened just at the right time as we started to accumulate our net worth. I immersed myself in learning from the posts of the many good people on that website and have since moved on to other blogs and websites, discussed below.
Who inspired you to excel in life? Who are your heroes?
I had a hard time answering this because I've learned a lot from many different people.
Certainly, it was helpful to become friends with high achievers in law school and getting to know their small habits that paved the way to success.
I wouldn't say I have any heroes.
Do you have any favorite money books you like/recommend? If so, can you share with us your top three and why you like them?
I read every night on my Kindle before bed, but money books don't help me calm down for sleep, so I stopped reading finance and economics books once they began to get repetitive with their information.
I spend a lot of time with podcasts, and on the finance side, I particularly enjoy: Animal Spirits, the Goldman Sachs podcast, Planet Money, the Indicator, and the White Coat Investor.
I find blogs and email newsletters more helpful and timely these days than books, and other than the ESI Money page, I really enjoy: the White Coat Investor, Physician on Fire, Ben Carlson, Howard Marks, and the Finance Buff.
Do you give to charity? Why or why not? If you do, what percent of time/money do you give?
Yes, about $3k-$4k/year.
I do some pro bono work every year, and before we had all these kids, I used to mentor and tutor at-risk kids that were identified as having academic potential.
Do you plan to leave an inheritance for your heirs (how do you plan to distribute your wealth at your death)? What are your reasons behind this plan?
At the moment, they get everything in our will.
This could change because we are relatively young and still growing our net worth. Once our house is paid off, I intend to meet with one of my estate planning lawyer friends to implement a trust that will hold all of our assets.