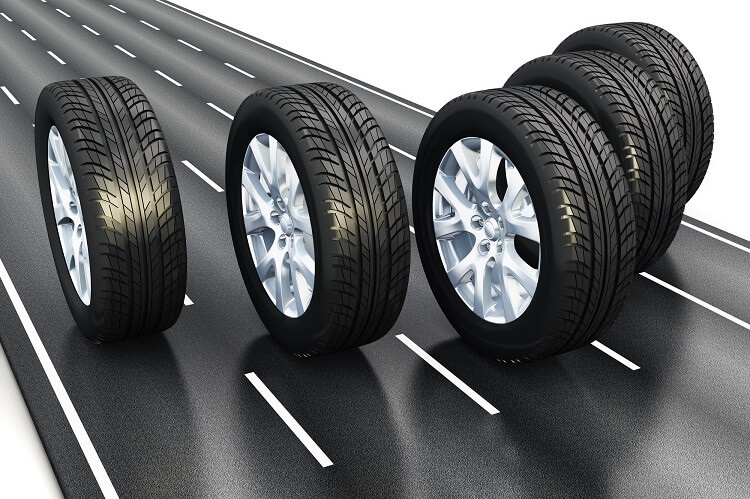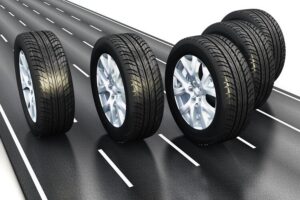 Here's our latest interview with a millionaire as we seek to learn from those who have grown their wealth to high heights.
If you'd like to be considered for an interview, drop me a note and we can chat about specifics.
This interview took place in April.
My questions are in bold italics and their responses follow in black.
Let's get started…
OVERVIEW
How old are you (and spouse if applicable, plus how long you've been married)?
I am 53 and my wife is 55.
Do you have kids/family (if so, how old are they)?
No kids.
Neither of us wanted kids when we started dating and the decision was a good one.
What area of the country do you live in (and urban or rural)?
We live in suburban Midwest.
What is your current net worth?
My net worth is $3.29M, we keep separate finances.
By the time we got together, we had our own systems and decided to keep our own method to manage finances.
We do share expenses and with no outstanding mortgage, we both enjoy living rent-free.
What are the main assets that make up your net worth (stocks, real estate, business, home, retirement accounts, etc.) and any debt that offsets part of these?
My assets include:
17% real estate
47% stocks
2% cash
34% cash value of whole life insurance policies
Of the stocks I own, 78% is in either traditional IRA (rollover 401k) or Roth IRAs.
I own two real estate properties, one is a condo, which is our residence and the other is a single family rental.
I paid off mortgages on both properties when I retired in 2017, at age 48.
EARN
What is your job?
My last job was a supply chain manager for an automotive company.
What is your annual income?
In the last company I worked for, I started around $78,000 in 2003 and by the time I left the company in 2017, I was making $120,000.
Tell us about your income performance over time. What was the starting salary of your first job, how did it grow from there (and what you did to make it grow), and where are you now?
I had two distinct career paths.
In 1994 I started as a staff engineer with a Master's degree making $28,000.
After 2 years, I moved to a larger company, making about $44,000.
Although I enjoyed my job, I wanted more, more money and more responsibility. That drive took me back to school for an MBA. The decision turned out to be a good financial move. I had multiple offers coming out of school and I decided on a high tech firm in Austin, TX, making $68,000 plus stock options.
Soon I realized money wasn't everything and I decided to make a career change, pursuing my passion in the automotive industry. I got a job with an automotive manufacturer, making $78,000. It was more of a lateral move but the incremental annual increase and job promotion proved to be worthwhile.
When I left my salary was $120,000. I took a buyout package from the company in 2017 and never looked back.
Having the asset for freedom (i.e., early retire), to do anything was very alluring and I needed the kick in the behind to do that. Without the buyout package I might be still working in the industry.
What tips do you have for others who want to grow their career-related income?
Don't be complacent in a job that you do not love.
Typical job changes include a salary bump. Don't jump ship for the money but for the right reason(s), such as better management, passion in the industry, or job with high degree of satisfaction.
It may take you multiple job changes to really know what you want and a team that fit your style.
A high paying job that you do not enjoy is only temporary, follow your passion.
What's your work-life balance look like?
I thought I had good work-life balance but in reality work always was on my mind. I did take all the vacation days in any given year, as my employer did not allow carryover of unused vacation days. The company always stresses the "balance" part but I think they rather you work more than you should.
It was only after I retired I realized how much more focus on life I should have paid attention to instead of worked a little harder. When I tried to have more personal time, the company balked and played hardball.
That was my wakeup call to really focus on self-care and less about the daily grind. Luckily for me 6 months later the company offered buyout package and it became my perfect exit point from the workforce.
Do you have any sources of income besides your career? If so, can you list them, give us a feel for how much you earn with each, and offer some insight into how you developed them?
While working I did not have any significant income outside of work.
I had invested in a rental house but the rental income and expense were awash. Real estate investment was part of my retirement plan. Originally I wanted 2-3 rental properties which would fund my retirement.
SAVE
What is your annual spending?
My annual expense was around $32,000, from 2005 to 2017.
I thought I was fairly consistent with my spending, even with various annual vacations with totally different costs. My annual spending would average out and I credit that with constant tracking and mental accounting.
Currently in retirement, my annual spending is around $40,000. Since there is no mortgage in retirement, my standard of living is actually higher by about $20,000 from my working years.
What are the main categories (expenses) this spending breaks into?
Major categories I have monitored included fuel, housing, food, hobbies, entertainment, travel/vacation, and clothing.
Do you have a budget? If so, how do you implement it?
I have tracked all my expenses since 1994. All transactions were entered in Quicken including cash purchases. That was fun and fed my data nerd needs as an engineer.
I would run reports occasionally but only got serious around 2005. I don't really budget but I run frequent comparison to monitor each category. I would compare allocated budget after the month close and make mental adjustments in the following months.
For example, if my food budget is higher than the money allocated, I would try to trim down food purchases and eating out. I might eat more chicken instead of seafood.
I don't stop spending if I hit that limit. I have a strict life rule growing up, don't buy shit I don't need so as an adult I have always have spending under control.
What percentage of your gross income do you save and how has that changed over time?
In my last job with in the automotive industry, my annual savings was higher than 45%, including maxed out 401k and Roth IRA contribution, and put the rest in a personal savings account.
Before that job I would save 10% in 401k and maximum allowed in an IRA, with total around 25%.
What's your best tip for saving (accumulating) money?
I like things simple. Once the money is invested or allocated, I don't worry about them.
My only major goal was retirement so I don't think about tapping the money for other things once the money is invested. All my savings were for retirement. I operate within my monthly salary and I do not dip into savings for anything that's not allocated for, such as vacation, housing, and car(s).
By having a goal and plan, I valued the money I invested in the market. I don't play games to fool myself with 401k loans or other ways to tap the asset for frivolous spending.
What's your best tip for spending less money?
Create a sensible life for yourself and don't worry about keeping up with the Jones. Develop a good spending habit, including limiting monthly money drains like regular eating out, daily Starbucks, and other monthly subscriptions. Keep the prize on your mind.
If retirement is your goal, don't spend on expensive clothes to impress people that you don't even like. Most people aren't impressed or remember your spending anyways.
With my savings in the automotive industry career, I was able to retire on that alone. So pretty much I retired with maxed out savings for about 15 years. To me, that is a pretty good trade-off living a simple lifestyle while at work so I can enjoy the rest of my life.
What is your favorite thing to spend money on/your secret splurge?
I like shoes, for personal consumption and for my cars. Average price for my new shoe purchases is around $30. Yes, I buy them on sale, all kinds of name brand and comfortable shoes. I keep a list of when and what I bought and when I started wearing them so I always have new shoes in my closet, ready for use.
Also, I love the feel of new tires on vehicles. Since tires are the only thing on pavement as I drive, they are also a safety critical item. I find good reasons to replace them whenever possible, while not wasting money. I justify spending on tires by the higher margin of safety I get from new tires. I don't buy high mileage warranty tires but prefer softer compound with reduced tire life. They offer better traction, safety, and comfort for my driving style.
INVEST
What is your investment philosophy/plan?
I like simple plans and average return is just good enough.
Most of my investments are in broad market indices like S&P 500 and QQQ (Nasdaq 100).
I have been getting out of non-indexed mutual funds, especially ones with high expenses and lackluster returns.
What has been your best investment?
In 2008 after the market crash I traded some underperforming mutual funds for QQQ (Nasdaq 100). As of April 2022, the investment has generated 11.65X return.
A recent quick win was a Schwab 1000 purchase in April 2020, after Covid related market correction, and it has earned over 50% return in about a year.
At that time I was reducing cash position and the purchase paid off handsomely.
What has been your worst investment?
Early 2000's, after getting my MBA degree and working for a high-tech company in Austin, Texas, I thought I was a smart investor, at least smarter than average.
When Enron exploded, I bought a lot of worthless stocks (pennies per share), thinking it will eventually go back up. For a few weeks it was actually up by 10+%, only to fall further into worthless territory. I ended up selling them to offset some gains that year.
That was the first sign that I was not good at picking individual stocks. I have purchased individual stocks and resulted in more losses than gains. I have learned to become an average return seeker with index funds and ETFs.
What's been your overall return?
I started tracking my investment growth in the year 2010. I tracked the growth each year, including my contribution so the growth is not comparable to stock market returns.
For the time frame of 2010 to 2021, the average annual growth was 15.6%.
The investment return in retirement, starting 2018, without any further contribution, is 42.2%, with annual average growth of 10.4%.
That's not all accurate either because that investment has supported me in retirement so the actual growth would be slightly higher.
How often do you monitor/review your portfolio?
I review my net worth twice a year. The end of year review goes to my annual tracker.
As for monitoring my portfolio, I do it daily, not for trading purposes but to get a sense how market change affects the value of my investments. Back to my analytical nature, I like to know where I stand at all times, especially the portfolio that supports my retirement.
NET WORTH
How did you accumulate your net worth?
As a young man in my 20's, I was hungry for ways to increase wealth. I think the reason was that my starting salary was not as high as I had hoped.
While working full-time, I dabbled in the stock market, real estate, starting businesses, and invested in a business. The thirst for knowledge gave me confidence to try things out, especially in my 20's and 30's. I was also very fortunate to be blessed with parents who valued education so I did not carry any student debts. Starting at zero was much easier than my peers who had a lot of student loans.
Looking back, my net worth consisted of continuous savings, investments, and living a sensible life. This, of course, excludes the cash value on various life insurance policies, which were generous gifts from my parents, about $900K.
What would you say is your greatest strength in the ESI wealth-building model (Earn, Save or Invest) and why would you say it's tops?
I would say Save is my strength and it has a double edge effect in a good way.
First, Save provides money to invest in the stock market. In the long run the market has returned handsomely.
Second, high savings rate leave less for spending, by having a frugal lifestyle, the need for the future is less, which meant earlier retirement with well-funded yet smaller nest egg.
What road bumps did you face along the way to becoming a millionaire and how did you handle them?
I got my MBA at age 30 and that was a turning point for me. Before that I was a little lost in the working world. I always worked hard and somewhat smart but always got my eyes out for additional salary.
The first job post MBA I was after the big prize of large number of stock options, and maybe that would be my pot of gold for retirement. Little did I know that the job lasted only two years, not what I had expected. I left with 10,000 stock options under water, worthless.
Until then I stayed on a job for about two years on average. Each time I would get fed up with the company, management, and/or corporate policies. I was too idealistic. That meant starting over.
When I landed the job in the automotive industry, I made a promise to myself that this would be the last place I work. No matter what, unless I was asked to leave, I would stick it out until retirement. That was one of the best decisions I made, as there were many exit points but I was more mature and more realistic about finding happiness and satisfaction within.
Even though I did not move up as fast as I had hoped, my investment was growing steadily. My investment portion of my net worth was around $285k in 2010 and grew to $1.06M by the time I left the company in 2017.
Why did I leave when I made a promise not to? I call that a draw because I took the company buyout. I wasn't asked to leave but the writing was on the wall. I heard that later severance packages were not as generous. Mine was a year salary and that was enough to pay off my residence and rental house. Suddenly I was staring at freedom…early retirement at age 48.
What are you currently doing to maintain/grow your net worth?
Since I am retired I don't have additional money to invest in the market.
My withdraw rate is about 2.5% so I am fairly safe when compared with the "4%" withdraw rate, which is an industry wide acceptable withdraw rate to last 30 years.
Do you have a target net worth you are trying to attain?
Before I made my first million, I thought five million was a good goal to obtain.
Now I am not growing my net worth actively, I am very satisfied with what I have. I think by the time I reach 60, depleting the net worth is not a bad idea.
Coincidentally, 7 years to grow $1.8M passively is highly realistic, which makes five million.
How old were you when you made your first million and have you had any significant behavior shifts since then?
I made my first million by the age of 38.
That didn't change my behavior but only reinforced that I was on the right path.
The second million came fast, before I realized, at age 47. At that time I was looking for ways to retire early by tapping mostly my retirement funds. My wish of early retirement was before 60 and maybe 55. Retiring at 50 was a dream for me. Little did I know I was given opportunity to execute my plan the following year with the company buyout package, at age 48.
Third million came before I turned 53 and just recently I have been comfortable with the idea of spending down my asset, ramping up withdraw rate to an occasional 5% (1-3 months each year).
What money mistakes have you made along the way that others can learn from?
I made mistakes by investing in things I didn't understand. Wise investors should be patient with their analysis, decisions, and growth with their hard earned money.
One thing I may do differently during my net worth accumulation phase would be to relax a bit and to enjoy a little more of life. I love my life right now and spending 5-10% more each year before retirement would not affect my current net worth as greatly as I had feared.
I think the engineer in me added buffers to ensure I would reach retirement level net worth as soon as possible. I would be perfectly happy if I retired at 50 or even 55 with a more interesting life. In a way I am catching up with some FOMO (fear of missing out) moments in my retirement.
What advice do you have for ESI Money readers on how to become wealthy?
Buy what you need. In my youth I invested in a rental house and later on purchased a condo for my own residence, which was smaller than the rental house. I could have purchased a much larger house for personal use but chose not to do it. At the time of house hunting, my agent told me that I qualified for twice of what I was planning to spend. Each house we looked at got larger and larger until I got a new agent. I stayed the course and now much happier with my choices instead of following the Jones with a purchase of a McMansion.
My total real estate value, condo plus rental house is comparable to my coworkers who purchased a McMansion. My different approach is now supporting my retirement lifestyle with solid rental income each month. With a condo home, wife and I could travel without too much worry, as exterior maintenance is taken care of by the condo association. With a smaller place, utilities and other expenses are lower.
FUTURE
What are your plans for the future regarding lifestyle?
I am in my fifth year of retirement. Hard work and high savings rate have led to this moment, a life that affords me to do just about anything.
First years in retirement, I wanted to be useful and still wanting to create businesses to make money, and looking for ways to insert myself into useful positions. None of these efforts paid off in any measurable way.
My current life is developed from the Year 2 and 3 in retirement. I will offer assistance without charge, but not freely given away to people who do not appreciate. I do travel with wife, friends, and family to any places fun to me.
What are your retirement plans?
I spend time on hobbies and activities that keep me busy, including anything automotive, managing finances towards more automation, traveling (both domestics and internationally), and experiencing new things.
I keep my life fairly flexible so wife and I could join other travel opportunities. We have started visiting National Parks in the last year. In 6 months we have visited Glacier, Death Valley, White Sands, Carlsbad Cavern, Big Bend, Hot Springs, and Mammoth Cave.
Are there any issues in retirement that concern you? If so, how are you planning to address them?
Two biggest concerns before retirement were health care and not running out of money.
We are both in good health and are on Affordable Health Care insurance. We structured our withdraws so we do benefit from government subsidies. We had been paying good income taxes so I consider this as a good benefit for early retirees.
The other concern was about running out of money. Since retirement my investment has grown 42.2%, which included withdraws and zero contribution. This has given me confidence that if I stay the course things will only get better.
MISCELLANEOUS
How did you learn about finances and at what age did it "click"?
I was first exposed to the world of finance in an engineering economics class in college. This was the only business related course required for my engineering degree. I would say this was one of my most favorite college classes. In the class we learned about compound interest and the math was stunning in ways that opened my eyes to early investing and the world of finance.
Mathematically it was easy to end up with $1M with $50K one time investment. The professor would challenge us to save to buy cars with cash instead with financing. I was only able to do that in my 40's but the lesson stuck with me throughout my career.
Who inspired you to excel in life? Who are your heroes?
I would say my dad was most influential. He passed away while I was in high school but he said to me once to work hard and someone would eventually notice me.
From been a quiet person, nowadays we are called introverts, the advice was right on. Put the hard work in and marched on my own beat have created something I think my dad would be proud.
Do you have any favorite money books you like/recommend? If so, can you share with us your top three and why you like them?
Rich Dad Poor Dad — I read this book after receiving my MBA degree and the book concepts did not agree with all the school teaching. Two things I got out of the book: First, things that don't generate revenue are not considered assets but liability. This also helped to streamlining my live towards minimalism. Get a small but good home, don't buy things by considering them assets while they drain your money. Second, all the formal education only makes us better employees, instead of business owners/entrepreneurs. Looking back, that was ok for me, for being part of a much larger business machine. I have dabbled in business but life was simpler without the personal connection to a small business 24×7. Working for large corporations worked for me.
Your Money or Your Life — I read this book around the year of my retirement. It was a confirmation that having enough is perfect. Most people chase money until they past the goal post and they are unable to stop. This is one of my main focuses to help friends to realize that money cannot buy back time. Enjoy life to the fullest by working just enough.
Millionaire Next Door — Between my Master's degrees I was introduced to the book. I took away that millionaires are everywhere and they don't show off their wealth. There are many paths leading to the rank without fancy degrees or by chance. These people had plans and worked hard/smart to achieve them. The book debunked the myth that most millionaires live in extravagant lifestyles portrayed on TV and in movies.
Do you give to charity? Why or why not? If you do, what percent of time/money do you give?
I do, but only minimally. I avoid large name charities that waste a lot of money in marketing and branding.
Recently I read about ESI's idea of giving high tips to better support hard workers. I always tip above average and this article reinforces me to even better tip hard working staff when I eat out.
My most recent charity went to Brian Terry Foundation. He was a US Border Patrol who was killed on the job due to incompetent government policies. He was one of the good guys.
Do you plan to leave an inheritance for your heirs (how do you plan to distribute your wealth at your death)? What are your reasons behind this plan?
My father died in his 40's so leaving a legacy has been on my mind for years. I do have a trust with my best friend being my trustee.
Since I don't have any kids I have been thinking about how to distribute my wealth. Besides my wife, I plan to leave to my nephews and nieces under age of 25 (there are so many of them I wanted to younger ones to benefit with some financial gains).
I also plan to leave some money to alma mater that I credit some of my success with marketable skills to begin my career.
Finally, there are some causes that I think are worthwhile, including ones related to restoring our constitution and helping veterans.