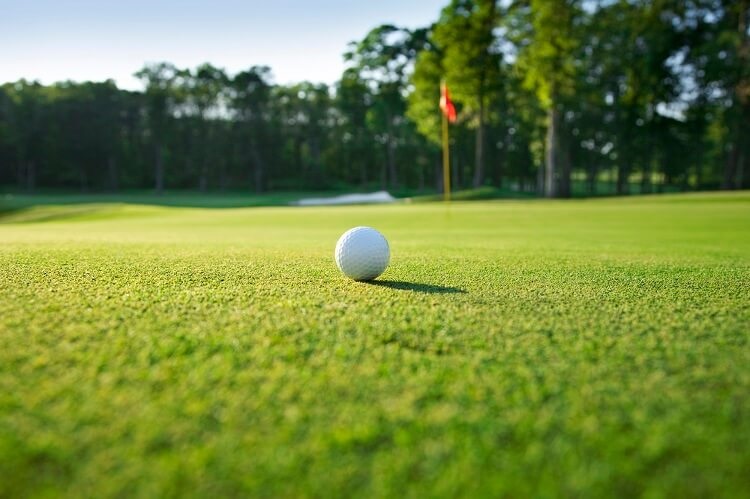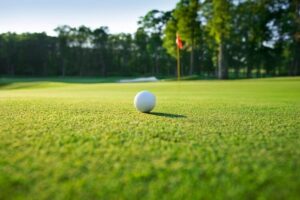 Here's our latest interview with a millionaire as we seek to learn from those who have grown their wealth to high heights.
If you'd like to be considered for an interview, drop me a note and we can chat about specifics.
This interview took place in July.
My questions are in bold italics and their responses follow in black.
Let's get started…
OVERVIEW
How old are you (and spouse if applicable, plus how long you've been married)?
I am 39 and my wife is 38.
We have been married 12 years.
Do you have kids/family (if so, how old are they)?
Yes, we have 3 kids.
They are ages 10, 8, and 5.
What area of the country do you live in (and urban or rural)?
We live in a suburban area of a southeastern city.
What is your current net worth?
$1.49 million as of 7/2/22.
What are the main assets that make up your net worth (stocks, real estate, business, home, retirement accounts, etc.) and any debt that offsets part of these?
Assets:
Main house – 630k (I used 90% of low end of current market value)
Beach Rental – 288k (partial ownership – same thought process used as above regarding value)
Taxable brokerage account – 80k
Roth IRAs – 218k
401ks – 673k
Kids 529s – 126k
Cash – 67k
HSA – 7K
Liabilities:
Main house – 422k
Beach Rental – 175k (partial ownership)
EARN
What is your job?
I'm work in the construction/real estate field.
My wife is a nurse and coach.
What is your annual income?
My annual income target is $215k which includes salary, bonus, and RSUs.
My wife works part time, about 4-10 hours per week, and brings in about $15k.
Tell us about your income performance over time. What was the starting salary of your first job, how did it grow from there (and what you did to make it grow), and where are you now?
I cut grass and refereed soccer games throughout my teens to make money.
I had a few good paying internships and co-ops in school as well.
My first real job salary post college in 2006 was $48k. For some reason I always had a goal of making $100k before I turned 30. I was lucky enough to have that happen a few months after I turned 30.
Here is the timeline:
2006: $48,000
2007: $53,000
2008: $58,000
2009: $59,800
2010: $63,336
2011: $65,270
2012: $72,800
2013: $99,890
2014: $101,962
2015: $105,021
2016: $110,000
2017: $121,000
2018: $130,000
2019: $137,000
2020: $142,000
2021: $175,000
2022: $165,000
I have switched employers a couple times in the last few years which is why there is some movement in base salaries from 2020 onwards.
Looking back a couple things stand out that helped me grow my income:
I have been a consistent performer, never the hardest worker but definitely above average at all my workplaces.
I was given jobs and projects that most people didn't want. These projects might have had tough clients or partners that were hard to get along with.
I have always excelled at partnering. I have seen many colleagues that are way smarter or harder working than me fail because they couldn't figure out how to work with difficult clients or internal/external partners. When partnerships fail, many times the projects fail as well. The majority of my projects last for years which makes it even more important to get along with the people you are working with. I don't mind if people yell at me or try to throw me under the bus. I'll just wait until they are done having a hissy fit and say okay, how can I help get past this and move on. Because of this I got thrown into a lot of high-profile projects with important clients. This really helped my visibility and provided me good reasons for raises come annual review time.
Another reason for my income growth was continuing my education. One of my past employers paid for my evening MBA at a Big Ten school. This saved me over 60k which I'm very grateful for. I also studied for and obtained a few engineering licenses over the years which helped me stand out from my peers.
What tips do you have for others who want to grow their career-related income?
I know this has been said before but work hard and be likeable. Managers do not want to promote people that are difficult to work with. Don't be the person always gossiping and complaining about your coworkers. Be nice and help others succeed and you will succeed as well.
I learned a tough lesson when I transitioned from a small company to a large public company. Perception is huge in matrixed orgs where you don't interact with decision makers very often. Ask for feedback both upward and downward. During my first review at this large company I was told that the perception back at headquarters was that my project was a mess and behind schedule and over budget. This was partly true but reasons for the issues were business-driven decisions which were out of our control. After that I learned to check in often with managers or leadership back at the home office to ensure perception was reality. If it wasn't I made sure to set the story straight.
What's your work-life balance look like?
It has gotten better over the years.
Construction can require long hours and long commutes. Weekend hours were part of the job in the past. Luckily, I have gone to a remote role recently that has really helped my balance.
However, I do travel overnight more than I have in the past.
Overall, I am happy with my current balance.
Do you have any sources of income besides your career? If so, can you list them, give us a feel for how much you earn with each, and offer some insight into how you developed them?
The beach rental is creating additional income but it is not realized because we do not plan to take any cash distributions. We plan to use it for additional real estate investments. We only rent the house out half of the year and are expecting net income of about 10-15k.
It's a brand-new house so expenses are currently low and we do not use a property management company.
SAVE
What is your annual spending?
Doing some quick math it looks to be about $102k.
This is something I need to rein back in. We have let the spending grow too fast lately. We used to utilize Personal Capital and review everything monthly but it took too much time and my wife grew tired of talking about it.
What are the main categories (expenses) this spending breaks into?
These monthly numbers are not inclusive of 401k, income taxes etc.:
Mortgage/tax/utilities etc.: $2,600
Cash savings transfers: $1,500
Groceries/eating out: $1,500
Preschool (parttime): $800
Kids sports: $400
529s: $300
Other: $1,400
One positive is that our youngest is about to go into full time kindergarten which will free up some money to allocate into savings or investing.
Do you have a budget? If so, how do you implement it?
No, currently we don't have a budget.
This is something we need to get back into to supercharge saving so we can get our cash savings up for our rental home goals.
What percentage of your gross income do you save and how has that changed over time?
Quick math shows about 25%.
We can do way better and we plan to work on this. I plan to print out credit card statements and look line by line to see where we can cut back or spend more on things we enjoy.
What's your best tip for saving (accumulating) money?
Make it automatic and "pay yourself first".
Most of our investing or savings is set up for automatic deposits or withdrawals. It's very simple that way — if it's not sitting in your account it's much harder to spend!
What's your best tip for spending less money?
I have started asking myself does this add to my happiness before I buy things. That helps me purchase less stuff that I see at Costco.
However, that question also allows me to spend more on bourbon and tequila!
What is your favorite thing to spend money on/your secret splurge?
Travel.
Luckily, we have had great success playing the credit card points game over the years. I got into it back in 2010 and churned cards for many years. I have gotten away from this more recently. We only have 3 cards active right now compared to 8 at one point a few years ago. In total, we have had 37 cards since 2010.
For instance, I have a trip to Mexico planned for my 40th that will be entirely paid for with points. Points have paid for family trips to Hawaii, Aruba, Disney World (too many times), Punta Cana, and Turks and Caicos to name a few. This has been a passion of mine. I love when I get a text from friends asking which credit card they should sign up for.
INVEST
What is your investment philosophy/plan?
Currently I have two main plans:
Continue to invest in the market for the long term. I like to buy and hold through my 401k and taxable accounts. I rarely buy individual stocks and focus on index ETFs and zero cost mutual funds. I max out my 401k each year and my employer has a very generous match.
Short term vacation rentals. We have really enjoyed our first year being part owners in a beach rental. Our house is off the coast of the Carolinas and has done well this year. We will be looking at buying another house in Florida late 2022 early 2023. The runup of prices has seemed to plateau for beach houses so we hope to find one that cash flows. Currently I'm not seeing many that work. We look for 2nd row properties with water views. I hope to continue to add a property every couple of years. The challenge is finding creative financing which is what I'm currently researching.
What has been your best investment?
I have had a couple 10 bagger stocks in the past – Chipotle ($48) and Facebook($20).
Actually now that I look at Facebook(Meta) stock price, it is no longer at 10x. I am confident it will come back as the young kids get more and more hooked on devices, videos, and eventually the metaverse.
What has been your worst investment?
I bought into a few stocks back in the China Market bubble (2000s) and they went to zero. I think they were in the solar and battery fields. Overall, I lost 2-3k.
I did have one solar stock that tripled during that time as well.
What's been your overall return?
I would assume 8-10%.
How often do you monitor/review your portfolio?
I look at my Yahoo Finance app daily and my brokerage accounts weekly.
I tally my net worth monthly.
NET WORTH
How did you accumulate your net worth?
We have made a decent amount of money over the years but investing has worked out the best for us.
My wife worked at a public hospital prior to having kids and they had a great retirement match. We made sure this was maxed out annually. She also had access to a 403B which we took advantage of when we had extra money.
Starting out we did not max out retirement accounts but we did contribute enough to receive our companies match and as we grew our salaries, we increased contributions until we hit the maximum. We did always max out our ROTH IRAs each year we were able to contribute.
As for inheritance, I received roughly 60k when my dad passed but more importantly my parents paid for my college. This was huge as it helped me begin my investing early — instead of paying student loans I was buying stocks. I am very grateful that they did this and plan to pass along this gift to our kids if they take the college path.
What would you say is your greatest strength in the ESI wealth-building model (Earn, Save or Invest) and why would you say it's tops?
Invest is our greatest strength.
We have put it on autopilot now, automatic withdrawals hit our accounts monthly and we don't even notice.
If we have extra surplus, we transfer it over to our brokerage account or cash savings.
What road bumps did you face along the way to becoming a millionaire and how did you handle them?
Fortunately, we did not have any real road bumps along the way. We have both worked in fields that are always in demand. The great recession happened so early in our investing lives that it helped us way more than it hurt us.
During the COVID downturn I sold many individual stocks pretty early own in the downturn and plowed the money back into index funds. I would buy 5-10k each time the DOW dropped 1000 points. I haven't done the math to see if keeping the stocks would have worked out better after everything rebounded. I was just happy to have fewer individual stocks.
What are you currently doing to maintain/grow your net worth?
We continue to max out our retirement accounts and invest in our taxable account when we can.
My RSUs vest each quarter and I usually sell half the shares and put it towards savings or our taxable accounts.
As I mentioned before we are focusing on growing our real estate portfolio. We want to add beach houses in Florida and a cabin in either the Smokey or Appalachian Mountains.
We do not plan on investing in the next houses with our family. We would like to own these outright. It is not always easy making decisions when lots of people are involved. For instance, decorating a 4-bedroom house is tricky when multiple design styles are thrown into the mix.
Do you have a target net worth you are trying to attain?
No, not really.
We are focused now on increasing income outside of our W-2 jobs so we can eventually reduce our hours.
If I had to throw out a number it would be $5 million to feel very, very comfortable.
How old were you when you made your first million and have you had any significant behavior shifts since then?
I was 36 my wife was 35.
We have not had any shifts in behavior since then. I think we might have gone out to dinner to celebrate but that's about it.
The next day it was back to saving and investing.
What money mistakes have you made along the way that others can learn from?
I don't have any big mistakes. I played around with way too many individual stocks when I started out. If I did it over again, I would have bought more index funds and less individual stocks.
However, I wouldn't have cut out individual stocks entirely as I have learned a lot about investing buying and selling them.
What advice do you have for ESI Money readers on how to become wealthy?
I have nothing new or brilliant to share.
Start making saving and investing money a habit that will stay with you your whole life.
I am also a huge believer in manifestation and the law of attraction. I write down all my family, work, and travel goals each year. I also make a vision board each year and tape it to my bathroom mirror so I can see it multiple times a day. I put my end of year net worth goal on the vision board along with photos and other things.
I know not everyone believes in the law of attraction but I have had a lot of goals come true and I plan to keep at it.
FUTURE
What are your plans for the future regarding lifestyle?
I turn 40 later this year which has got me thinking about our family legacy. I would love to build a business or portfolio of assets that our kids could take part in as they grow older. That's were my focus has been lately. Assuming my kids would even be interested in helping their mom and dad run a family operation is probably a pipe dream. Who knows what their hobbies and passions will be? Either way acquiring assets will benefit them someday.
I don't have any plans to "retire". Our goal of managing short term vacation rental properties is a job, it requires work. My goal is to be done working for someone by the time I turn 50.
What are your retirement plans?
I hope to be done working a W-2 job by 50. We plan to travel a ton once we stop our real jobs, hopefully from rental house to rental house as well as new countries and areas of the U.S. we have yet to visit.
We also enjoy fitness activities and golf which will be part of our daily routine.
We will eventually inherit money from both of our families which we have not accounted for in our planning. We don't want that to be part of our calculations since it is never guaranteed.
Are there any issues in retirement that concern you? If so, how are you planning to address them?
Like many others, we are worried about health care costs.
We will just have to budget for it and deal with it when we are ready to make the leap. It's something I have not spent a lot of time researching but that will change as we get closer to making it a reality.
MISCELLANEOUS
How did you learn about finances and at what age did it "click"?
My dad was a long-time investor and taught me about savings as a kid. I had a little bank book that we would update every so often and deposit money. He would take me to the bank on Fridays to deposit his checks. The tellers all knew him by name and I would get my lollipop. Makes me smile thinking about that. I'm not sure I have ever taken my kids into a bank.
I think it clicked for me when I started my first full time job in 2005. Luckily the market was doing well and any money I put in seemed to go up. This got me hooked. Back then I was only buying individual stocks since I didn't know any better. Every pay check I would take a couple hundred bucks and drive over to the Scottrade office and deposit money. I'm assuming back then they didn't have a bank transfer function online.
My dad and I bonded over investing and as I started talking about it more, he shared more and more of his philosophy and investing history. He would bring out his spiral notebooks and binder ledgers. My dad never used a computer or had an email address. He had account ledgers back to the late 60s and early 70s. He would share with me and as he flipped the pages my mind was blown on how compound interest worked.
After he passed a few years ago I had to go through all his documents. He kept all his investing receipts. Hundreds of T Rowe Price carbon copies. I kept a bunch to share with my children as they begin their investing journeys and I'm sure they will laugh at how small the dollar contributions were at that time.
My thoughts of FI started to click in my late 20s when I got into blogs such as ESI Money (Free Money Finance before that), MMM, and Financial Samurai. I also started listening to and reading lots of financial books. I want to thank ESI Money especially. I lost count of how many times I was planning to do something dumb money wise but happened to read a blog post or millionaire post. Those posts jolted me back to my goals. Who knows, maybe this post will do the same for someone else.
Who inspired you to excel in life? Who are your heroes?
My parents have inspired me to excel in life. My dad came over to North America from Germany when he was 19 in the 50s. He boarded a boat with just enough money to make it across to Canada. He had a die making apprenticeship to his name and nothing else. He found a job and worked his butt off, eventually relocating to the US to work for the big car companies, Ford and GM. He retired when I graduated high school. While working he would pick up weekend shifts as often as possible as long as it didn't interfere with attending me or my brothers' sports events. He was always there on the sidelines.
My mom was just as hard working. She was a social worker and helped countless kids and families over the years. They never made a ton of money but both received pensions at retirement. Those pensions are still paying off today.
We were middle class but I always remember having everything I needed. We took road trips to the beach every summer. Life was good. Contentment was something I learned from them.
As their investments piled up over the years they could have bought a bigger house, foreign sports cars (just kidding my dad only bought American, more specifically GM), condo in Florida, etc. But they didn't, they were happy with what they had. They lived in the same house for over 40 years. A script right out of millionaire next door.
My wife is also one of the hardest workers I have ever met. She is a great mom and wife and juggles ten balls at a time and rarely complains. The kids and I couldn't be luckier. With all that being said she has inspired me to work hard and create a path to financial independence.
Do you have any favorite money books you like/recommend? If so, can you share with us your top three and why you like them?
All the Thomas Stanley books:
I always come back to these books because they help me check myself when spending gets out of control. Reminds me to keep it simple and not try to keep up with friends, neighbors, and colleagues.
Shoe Dog by Phil Knight was a recent memoir I read. It's more a business book than money book but money is a constant theme. Great story about grit and persistence.
I know there are a few bourbon fans that read your blog so I'll mention the book Pappyland by Wright Thompson. It's the book that really got me thinking about my family legacy and dreaming of tasting a few impossible to find bottles of fine bourbon. Fun read!
Do you give to charity? Why or why not? If you do, what percent of time/money do you give?
Yes, we give a minimal amount to our Church — only about $100 per month and volunteer at the food pantry or kitchen when we can.
We plan to focus on giving as we get older and pay it forward through our money and time.
Do you plan to leave an inheritance for your heirs (how do you plan to distribute your wealth at your death)? What are your reasons behind this plan?
Yes, we plan to leave money to our kids.
I would like to follow a similar plan my parents laid out for me. They were open with their finances after I got settled in my career and supported myself.
I want them to work hard and not expect handouts every time they need something. They need to buy their own first house and car. At least that's the plan now. Who knows what the future will bring?