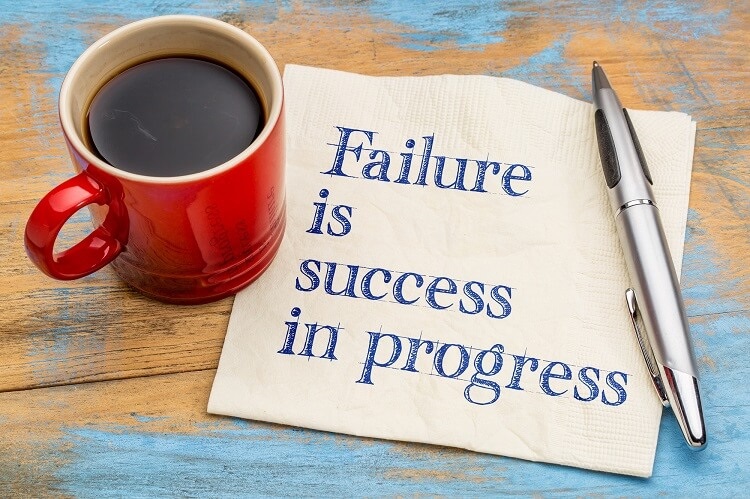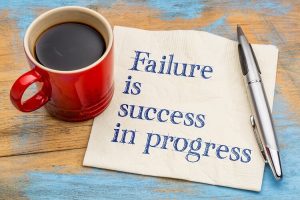 I've been reading a lot lately now that I have a couple extra hours each day (since selling Rockstar Finance).
One book that I've enjoyed immensely is How to Fail at Almost Everything and Still Win Big: Kind of the Story of My Life
.
It's written by Scott Adams, the creator of Dilbert. I think it's supposed to be a self-help/advice/success book but it's difficult to classify. Anyway, it has many useful thoughts about how to succeed in life.
Many of his suggestions are either directly or indirectly related to money.
BTW, in addition to being full of useful advice, the book is also very funny! (as you might have guessed)
I first "read" the book on Audible (listening to it). It was similar to Meet the Frugalwoods: Achieving Financial Independence Through Simple Living
(see Frugalwoods: Finding Fun and Fulfillment in Frugality) in that it was a great combination of humor and useful ideas.
A couple months after listening to it I ordered the book from our library, intent on reading and posting about it. This didn't happen as I found myself wanting to make notes in the book. Since our library frowns on this behavior, I pursued another option.
I took the (rare these days) step of buying the book, reading it again, and noting several passages and thoughts I wanted to share with ESI Money readers.
So that's what I'll be doing in this post as well as one other to follow.
Even though I'm spending two posts on this, I'll probably only cover one-third of the great content in this book. So if you're looking for an awesome read, you might want to check this one out.
The posts will be a jumble of thoughts but the one unifying theme is that they deal with becoming wealthy in one way or another.
With that said, here are the nuggets of truth I liked best…
1. Luck is what you make of it.
I am working on a separate post about luck in financial independence, so I won't share too much here.
But there's so much good stuff on the topic I can't pass it by.
Adams covers the issue throughout the book so I'll share several key quotes that I loved.
He begins talking about luck even before the book gets started (in the introduction):
Was my eventual success primarily a result of talent, luck, hard work, or accidental just-right balance of each? All I know for sure is that I pursued a conscious strategy of managing my opportunities in a way that would make it easier for luck to find me.
I'll share my comments at the end of this section. For now, let's move on to this quote:
You can't directly control luck, but you can move from a game with low odds of success to a game with better odds.
The best way to increase your odds of success — in a way that might look like luck to others — it to systematically become good, but not amazing, at the types of skills that work well together and are highly useful for just about any job.
Then he lists the skills as follows:
Luck has a good chance of finding you if you become merely good in most of these areas:
Public speaking
Psychology
Business writing
Accounting
Design (the basics)
Conversation
Overcoming shyness
Second language
Golf
Proper grammar
Persuasion
Technology (hobby level)
Proper voice technique
Later in the book he offers another take on luck as follows:
I find it helpful to see the world as a slot machine that doesn't ask you to put money in. All it asks is your time, focus, and energy to pull the handle over and over.
A normal slot machine that requires money will bankrupt any player in the long run. But the machine that has rare yet certain payoffs, and asks for no money upfront, is a guaranteed winner if you have what it takes to keep yanking until you get lucky.
In that environment, you can fail 99 percent of the time, while knowing success is guaranteed. All you need to do is stay in the game long enough.
Even later on he writes:
What good is a book that discusses success if success is entirely luck? That's a perfectly reasonable thing to wonder. And it matters because if you believe all success is based on luck, you're not likely to try as hard as if you believe success comes from hard work. No matter what genes and circumstances you have, history tells us you still need to work hard to pull it off. Does belief in pure luck work against you? It can, but it doesn't need to.
And finally, in the book's summary he says:
If I've done my job right [in writing this book], you've changed in a way that will someday make people say you were lucky.
Lots of thoughts on this one for sure:
1. Overall, his thinking on luck aligns with my take on it.
Sure, there is random good and bad luck that you can't do anything about, but most "luck" (good or bad) is helped along by what you choose to do or not do — the actions, plans, strategies you do or don't implement in life.
For instance:
I was "lucky" to earn a high income during my career. Then again, I got an MBA, worked like a dog (especially in those early career years), and actively took steps to make the most of my career.
I was "lucky" to invest in real estate when I did. Then again, I saw a potential opportunity and approached a knowledgeable person to determine options. From there I took the steps (and the risks) despite knowing nothing about real estate investing.
I was "lucky" to have a side hustle like blogging that helped out significantly. I'll tell you, I didn't feel lucky at 2 am when I was writing post after post or trying to correct some tech issue that was causing my site massive problems.
You can probably name similar situations from your life as well — whether it was good luck or bad (i.e. my mom was "unlucky" to get cancer but she also smoked for 40 years.)
Anyway, my belief is that there is certainly good and bad luck we can't influence. But no matter what cards you are dealt, I believe you can make the situation either better or worse through your actions or inaction.
2. I totally agree with the thoughts on skills.
We'll cover this more in the point below, but I think we all know that 1) certain skills have better odds of making you "lucky" and 2) the more of these you have, the more likely you are to experience "good luck."
I might nitpick on what skills should make the list, but we'll get to that soon…
3. Luck can also often be defined as perseverance.
I like the slot machine analogy.
I'm not sure that success is guaranteed in any form or fashion, but I would say that the more you try and/or stick with something, the better your odds at achieving what you set out to do.
I can attribute many of the "lucky" things in my life to determination, dedication, and perseverance. I was often not the smartest, most skilled, most talented, etc. person up for an opportunity, but I was willing to work harder than almost anyone else and never give up in the pursuit of success.
Anyway, those are my thoughts on luck for this post.
I'm interested in hearing your take on the subject. Let me know your take in the comments below.
2. Every skill you acquire doubles your odds of success.
If you've heard the term "talent stack", this is what he's talking about here (though he doesn't call it that in the book.)
I'll let him explain and then chime in with my comments:
The formula, roughly speaking, is that every skill you require doubles your odds of success.
Notice I didn't say anything about the level of proficiency you need to achieve for each skill. The idea is that you can raise your market value by being merely good — not extraordinary — at more than one skill.
Then he elaborates:
Successwise, you're better off being good at two complementary skills than being excellent at one.
When I say each skill you acquire will double your odds of success, that's a useful simplification. Obviously some skills are more valuable than others, and the twelfth skill you acquire might have less value than each of the first eleven. But if you think of each skill in terms of doubling your chances of success, it will steer your actions more effectively than if you assume the benefit of learning a new skill will get lost in the rounding.
He even gives a formula for this effect:
Good + Good > Excellent
Adams details this thinking a bit more on his blog where he says:
The idea of a talent stack is that you can combine ordinary skills until you have enough of the right kind to be extraordinary. You don't have to be the best in the world at any one thing. All you need to succeed is to be good at a number of skills that fit well together.
For example, I'm not much of an artist, not much of a business expert, and my writing skills are mostly self-taught. I'm funny, but not the funniest person in my town. The reason I can succeed without any world-class skills is that my talent stack is so well-designed. (That's intentional, by the way.)
Pretty interesting stuff! Here are some thoughts from me:
1. This line of thinking matches my personal experience.
I think about all the successful men and women I met during my career. Their accomplishments weren't because they were the best in the world at one thing or another but because they had an unusual (and valuable) combination of skills that made them successful.
The same holds true for me. I wasn't the best at public speaking, negotiation, analytical thinking, leadership, and so on, but I was "good" (or at least "good enough") in these and more. And the combination served me well in my career.
In addition, I continued to learn new things and develop new skills throughout my career. He's right — each one built upon the others to make me more valuable. And more valuable employees generally get paid more.
2. Certain skills are more valuable and should be pursued disproportionately.
In the luck section above, Adams listed his 13 skills that are better than most as follows:
Public speaking
Psychology
Business writing
Accounting
Design (the basics)
Conversation
Overcoming shyness
Second language
Golf
Proper grammar
Persuasion
Technology (hobby level)
Proper voice technique
Many of these also make my list of skills that can grow your career.
The one I might question these days is golf. It was certainly big in my day, but as I got towards the end of my career fewer and fewer people were playing it. I'm not sure if that's because it was expensive (and time consuming) for businesses or if the game simply lost popularity, but it's not as important as it was in business circles these days.
Anyway, it's better to stack more valuable skills on top of each other than to pursue less valuable ones, though I would concede that every skill added has some sort of benefit.
3. This phenomenon certainly applies to money.
For instance, you can be world class at saving but if you don't earn much, you won't get far.
The same is true in reverse: you can be world class at earning and yet spend it all because you can't control your saving (just look at all the actors and professional athletes that make a ton and then go bankrupt.)
It's far better to be simply "good" at earning, saving, and investing. Those three will get you far. 😉
3. Happiness is health plus freedom.
I'm interested in seeing what you think of this one.
In addition to literally saying that "happiness is health plus freedom", he takes the additional step of defining what he calls "the happiness formula" as follows:
Eat right.
Exercise.
Get enough sleep.
Imagine an incredible future (even if you don't believe it).
Work toward a flexible schedule.
Do things you can steadily improve at.
Help others (if you've already helped yourself).
Reduce daily decisions to routine.
A few thoughts from me:
1. Is he describing financial independence?
When I saw "happiness is health plus freedom" I immediately thought about being financially independent. Why?
Well, much of the FIRE movement talks about "happiness" as being the ultimate goal. Combine that with the freedom you get once you become FI, add in the chance you have to improve your health when you stop working full time (I'm probably 10 years younger since I stopped working), and it all seems like it fits so well.
2. The list is simple but right on.
Basically he's saying to take care of yourself physically and mentally. If you do that, you'll probably be happy.
Being financially independent makes all of this easier because you have time to focus on these. When you're working your attention is divided in ways that make it much harder.
3. He's not anti-charity.
When he says you need to help yourself first, he's simply referring to what many would say — you can't be a help to others if you are not in a good place yourself.
You know, the whole "put your mask on first" speech that airlines give you before every flight.
Ok, we'll stop here for today and pick up in a future post.
What do you think of the book so far? Has anyone else read it? I'd love to hear your thoughts below!
For more on this book, check out part 2 of this series here.