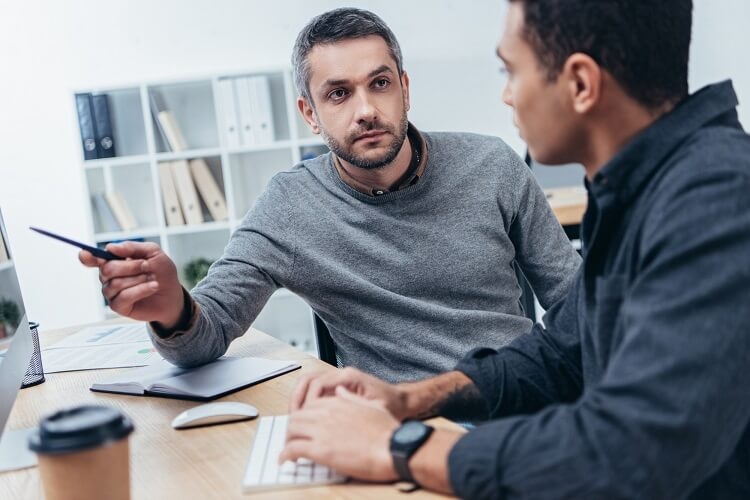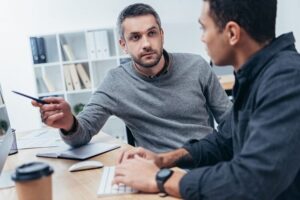 Today we wrap up our series on the book Own Your Career Own Your Life: Stop Drifting and Take Control of Your Future.
If you've missed any articles in this series, there are two ways you can catch up. One is to start with the first post in the series, What It Means to Own Your Career, and click through to subsequent posts. The second is to go to my career category and scroll through to read the posts you missed.
I really like this book — it's the best career-related book I've read in a long time — and despite many people's tendencies to ignore working on their careers, I urge you to read along and apply what this book says. Doing so could earn you much more than you'd make otherwise and allow you to enjoy your job more.
I'll be sharing key passages from the book as well as my thoughts on them.
Today we'll cover a few final topics and then complete my coverage of this book, so let's get to it…
General Career Strategies
As the book winds down, the last chapter before the conclusion is titled "Additional Strategies to Help You Own Your Career and Life". And that's just what this chapter is — a hodge podge of helpful career tips and advice.
I've selected a few of my favorites to share with you including this:
Here are some additional strategies you can use to help you own your career and life and take control of your future.
Having a morning routine.
Taking care of your health: sleep, meditation, nutrition, fitness.
Using a journal.
Regular reading and learning and regular introspection.
Finding mentors, coaches, mastermind groups.
Helping others.
Having a bias for action (progress > perfection)
Some thoughts on this from me:
I'm a big fan of morning routines and wish this would have been more of a practice when I was working. It's funny, but my morning routine is so much better/more productive in retirement than it was when I was working. Probably because I enjoy what I'm doing now and then I was so exhausted I could barely get up to get to work some days. For thoughts on how to use the morning to become wealthy, see Can Getting Up Early Make You Wealthy? and Five Morning Money Habits to Help You Become Wealthy.
I didn't do a great job of taking care of my health while working, so this is another area where I could have done better. I would say I did "ok" — I worked out several days a week and my wife made sure I ate mostly good food. But the stress in some of the jobs I had was crushing and certainly not healthy. I'm glad I don't have that any more!
I carried a paper notebook and took notes for many years (I still have one but it sits on my desk at home), but I didn't do journaling. Anyone out there who does? If so, please tell us what advantages you've seen from it.
We've covered the need to keep learning and this was a big part of my career — thanks to the combination of a daily commute and audiobooks. Ha!
We've also covered mentors, coaches, and masterminds as well as networking in this book series so you can read those posts in case you missed them.
I like the idea of having a bias for action, though I must admit I wasn't always the best at it. I prefer to know as many facts as possible before I act and by that time the "bias for action" could have passed. Hahaha.
The book talks about several of the suggestions above in detail. I'd like to share part of the section on the importance of a morning routine in particular.
Here's a summary:
I have already talked about how reading The Miracle Morning changed my life. Hal's book introduced me to the power of having a strong, intentional, and productive morning routine.
The whole idea behind a morning routine (and the reason it's so powerful) is that you start your day about an hour before you need to, and use that time for intentional activities to help you achieve your goals. This way, you start the day by accomplishing some very important things before getting into reactive mode.
So, instead of getting up at 8 a.m. to get ready to start work by 9 a.m., you get up at 7 a.m. to do important things like meditate, read, write, check goals, or exercise.
Some thoughts from me:
I loved The Miracle Morning as well. You can check out my thoughts on it by reading Can Getting Up Early Make You Wealthy?
I have heard Tim Ferriss say several times: "He who wins the morning, wins the day." Not sure if he came up with it or not, but it's accurate IMO. If you get several important things done before your day really begins, you have made progress that day even if nothing else gets done throughout the rest of the day.
I'm not sure who gets up at 8 am for work (I used to have several meetings that started at 8 am), but the idea is to get up an hour earlier than you normally would — whenever that is. One key is, I believe, that you need to go to bed an hour earlier than normal as well. 😉
The book then wraps up this section with a couple new habits it recommends:
New habit: Being intentional about what you eat, how often you exercise, how much sleep you get, and making health a priority.
New habit: Make regular time to read and learn from books, podcasts, courses, etc. and spend time reflecting on your life, strengths, weaknesses, personality, and how you can use the tools you are learning to constantly improve.
All good stuff!
Take care of yourself and make time to learn and grow, manage your professional brand, and put it all together to deliver results in your job.
Do these things and your career will progress!
How to Find a Mentor
The book then shares some thoughts on mentorship and how to find a mentor as follows:
Earlier, I discussed getting help and the benefits of having mentors, coaches, and support groups. Humans are social creatures, not built to do things on our own. Some people do, but most of the time, when you hear that someone is "self-made," the truth is, they likely had plenty of help along the way. And if they didn't, they are an anomaly.
I have greatly benefited from the support I've gained from friends, mentors, coaches, and the mastermind groups I've been a part of for the last few years.
So how can you find these resources?
A mentor is someone who has achieved the type of things you would like to achieve and is, therefore, qualified to give you advice on your journey. They could be a senior executive or someone one to two levels ahead of you at work. They could also be someone who has started a successful business, achieved financial success, lost weight, or achieved some other goal that you also want to achieve.
The best way to find a mentor is through networking. The best way to appeal to a mentor (and get them excited to work with you) is by finding ways to give them value.
Ideally, you form a relationship with a mentor and can help each other. Maybe you are knowledgeable about something he or she doesn't know how to do, or maybe you can help out with a project or some other task. Maybe their kid needs tutoring in math. Everybody needs help with something.
When you approach a potential mentor, ask questions. Get to know them and see if you can help in any way. Ask if they would be willing to share some of their experience and advice with you. You might ask them to formally mentor you, but I know that puts some people off because of the pressure or assumed time commitment; so often, it could be better to just let things happen naturally.
My best mentors have always been good bosses I've had.
Unfortunately you can't control who your boss is and sometimes they aren't the best mentor. In fact, sometimes they are a terrible boss as well. Ugh.
In those cases I've had to seek out others — either in person or created mentors myself through reading.
I've found that most people are willing to help you simply because they want to invest in a younger person. I can't imagine asking a senior executive if he'd mentor me in exchange for me tutoring his kid. LOL.
Anyone else have great tips for finding mentors?
Top Advice for Corporate Professionals
That's the end of the book. But there's still some good stuff in the appendix that's worth sharing.
The book gives some suggestions from top corporate professionals as follows:
Over the last three years, I have interviewed hundreds of professionals and asked many of them for their top piece of career advice to help others accelerate their success. I recently went through all my notes and organized the advice into the top six most common themes.
So, here is a countdown of the top six most common pieces of advice for corporate professions:
6. Have a "Growth Mindset"
5. Set a Vision and Focus
4. Build Your Network
3. Never Stop Learning
2. Listen
1. Be Intentional and Own Your Career
The book wraps all these up, expanding a bit on each, with the following summary to close it out:
There are many things we can do to accelerate our careers and achieve our goals. Choosing any of the above advice and following it will surely be helpful. If you can follow all of it, you will be a rockstar.
To summarize, it is important to…
Take risks and approach things with a growth mindset
Focus on your goals and avoid distractions
Keep networking and building relationships
Invest in yourself and your growth and never stop learning
Be exceedingly curious and listen to colleagues and people around you
Always take ownership and responsibility for your career and life
Some thoughts from me:
I would say take "calculated" risks, just to clarify. I did this throughout my career and had mostly success, but there were some times I took a risk and it backfired. The key to making it through that sort of thing is to be sure you loop everyone in (including your boss) to the effort before you do it, just to get them in the boat with you a bit.
You must have goals and then create tasks that help you achieve those goals. Whatever system you use to make sure you complete the tasks should have focus built into it — it should help force you to work on the most important items.
As we discussed in an earlier post, you want a growing, strong network and you want it well before you need it.
Pick your way(s) for learning. My main one was reading books while commuting (audiobooks actually) but yours might be something different. Don't be afraid to spend money on training if it's for a skill that will payoff. Your career is your most valuable asset so it's completely fine (even recommended) to invest in it so it can grow. The right investments in learning will most likely pay you back multiple times in higher income.
Listening is a forgotten skill. If you can master it, you can set yourself apart from most people these days. BTW, listening is also something that people like in others — and being liked is one of the top seven ways to grow your career/income.
If you don't own your career and manage it, it will develop on its own. This could work out well or poorly, so why even risk it? Own your career and own your life!!!!!
Conclusion
Well, that's the end of this book.
What did you think of it?
If you're like most readers, you're probably glad I'm done talking about growing your career. Ha! It's not a topic many people like.
But for those of you really listening and who will take action on what we've learned in this series, your careers and incomes will benefit from it tremendously.
Start applying these items bit by bit. Over time they will add up and have great impact.
I wish you all the best in your careers and lives.