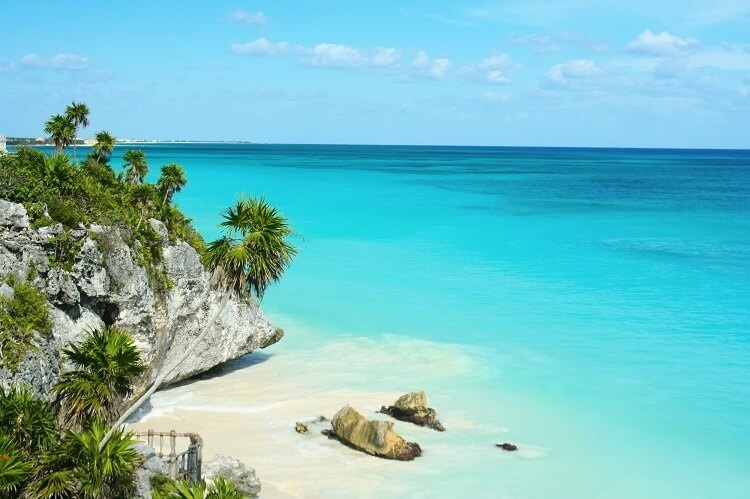 Here's part two of a retirement interview I posted a couple weeks ago. In case you missed it, check out Retirement Interview 34, Part 1.
This interview was conducted in April.
Today's post is a detailed answer to the question "How was the adjustment, especially the first few months after retirement?"
The interviewee takes us on a step-by-step process that I think you will find very fascinating as it addresses many common issues pre-retirees and those transitioning into retirement have.
Let's get started…
How was the adjustment, especially the first few months after retirement?
The great part of being in Millionaire Money Mentors was that I could post my experience and mindset as it was happening.
Here are the details:
Feb 2021
Seven business days into semi-retirement, and 5 of those was a deep freeze in Texas which shut everything down. Here is what is happened so far:
Got offered a 40 hour a month consulting deal last week but had some components I didn't like (50% of the time was meetings/presentations), so I turned it down.
Got a "soft" offer on an 80 hour a month consulting deal with the client I just rolled off of that I like and really easy work for me. It would start in Oct/Nov. I said I would strongly consider it. Given that it is 8-9 months away and many things can change, there is probably a 60% chance it will come.
Don't miss work at all (although I had not been working that hard relative to years past) and have lots of stuff I enjoy keeping me busy and funny that I feel just as busy as when I was working.
Had a meeting with the senior leadership of the software vendor where I help customers implement their offerings and didn't have the same passion for hearing about the 3-5-year roadmap and providing strategic guidance that I usually do.
Added up all my billable hours for the past 15 years this morning and have averaged 4,107 hours per year, and that is like 30 years of "normal work" as averaged two FT jobs. See the mental gymnastics I am doing as I am not 50 but 65 in work years.
Have two friends that were shocked when I told them I was going to start working again in September (which might not even be true), so to keep "stealth wealth," I am going to need to work on my messaging.
March 2021
Quick update and collection of thoughts as I want to share some of the mental journeys in case others have this opportunity down the road as now 7 weeks since the last day I have worked:
I got my last billing revenue for the 40 hours I worked the first week in February. Not sure it has sunk in that no more $ is coming if I keep retired, so next month will be interesting.
Still don't miss work at all (although I had not been working that hard relative to years past) and never think about as might be a good side to my having main "passion" being financially based vs. job-based.
Feel busy as realizing how much of my day was already spent with reading, exercise, habits, kid's activities, household activities, and since I have worked from home for the past 5 years, the strangest part is not much has changed with my new free time. However, I only worked 8-12 hours a week in real-time.
Still doing a lot of the peripheral things on business development and keeping up with the industry, my social media accounts, and LI groups (which are work-based), so when I stop doing those, I will be done. I like keeping my options open, plus I see no reason to close the door, which takes about 90 minutes a day.
Thought I tore my meniscus 6 weeks ago, but it was a bruise, so I have been out of commission for golf and other things I like to do, but it is back to 90%; so happy about that. Without your health having wealth is not as fun.
Had a great family vacation to Key West/Miami, and the for the first time was 100% present as I typically would get up when everyone was sleeping and work for a few hours and take a few hours of calls each day. Still, I justified it as working/billing would equal a "free vacation." Crazy the mind tricks you can play on yourself.
I was hoping for another solid month in the stock market to "ease" the transition, but it has been the opposite, which is always how life seems to work, and I am down about ~5% for the month. It feels painful as losses are always 2-3-4X more emotionally draining than gains, but I have to tell myself I am right back around the same net worth I was when I wrote this post. Anything backward is tough when you hit new peaks, at least for how I am wired.
I have struggled with friends on messaging as I want to keep "stealth wealth" and don't want people to worry about us. Part of my ego doesn't want people to think I am struggling and unemployed (well, I am unemployed). It is a weird dynamic as I could transition to "managing my investments," but that sounds pompous to me as it feels like I need to say "something" other than "retired," so I settled into taking time off, which sounds like "unemployed/struggling". 🙂 This is my biggest worry right now, which tells you life is pretty good, and it will be interesting to see how this evolves.
April 2021
Quick update and collection of thoughts as I want to share some of the mental journeys in case others have this opportunity down the road as now been 10 weeks since the last day I have worked:
April will be the first month since I was probably 12 years old that I didn't make any money working. Weird but not causing any mental anguish, which has surprised me a bit in a good way.
I am still swamped realizing how much of my day was already spent with reading, exercise, habits, kids' activities, and household activities + I have started doing several extra things around the house to help my wife. That said, beginning to wonder how I will even have time to work if I change my mind.
I am still doing many peripheral things on business development and keeping up with industry as a thought leader on my business social media accounts and LinkedIn groups. I do not want to close the door, but this takes about 10 hours a week, so if I stop this, there is some real time-saving potential.
For the first time this week started to think about what a "retirement letter" would look like to let people know/say goodbye/thank people as I am well-known industry-wide. This would help close the door and keep me retired, so I want to be 100% sure, but starting to think about it is the first step toward ultimately doing it.
Had two pro-bono work-related meetings this week and postponed one until May and made up an excuse on the other as I suddenly have no desire to do anything work-related.
My sleep score and REM sleep are the best they have ever been. I started experimenting more with cooking (a hobby of mine) and find I am more present in the moment with my mind not racing in a million directions.
Got to see my parents in AZ (they are snowbirds in winter from MN) for the first time in 16 months; I played 3 rounds of golf and ate some great meals last weekend. When they asked about work told them I might stop working, and they were a bit surprised (my mom is still working because she enjoys it), and my Dad only retired 4 years ago.
Booked a trip to an all-inclusive resort we like in Mexico and talked 4 other families into joining us in late June, which should be fun.
May 2021
Thought I would give an update by using this as a personal diary I plan to share with the kids one day, and it was 3 months yesterday since my last day of paid work. I have to pinch myself from time to time that this is the real, and it gives me a sense of joy/pride to know how lucky/fortunate I am to have this opportunity. Each week/month that goes back makes it harder to envision going back to work:
April was the first month since I was probably 12 years old that I didn't make any money working, and very surprised that I have felt no mental anguish over the excel "savings" column being negative.
I had multiple calls for business development or pro-bono work-related items that I postponed or canceled as I didn't feel like doing them. I am at the stage in the "retirement experiment" that I am anti having anything on the schedule that I don't want, which is probably pushing back on years of having too many meetings on the calendar
I feel just as busy as when I was working and realize how much of my day was spent reading, exercising, habits, kids' sports/activities, and household activities. I have added some new things (i.e., Millionaire Money Mentors) and started to knock things off the "household to-do" list that had been there for a while. I don't think I freed up as much time as most by stopping work, but that said, starting to wonder how I will even have time to work if I change my mind.
Still doing a lot of the peripheral things on business development and keeping up with industry as a "thought leader," my business social media accounts and LI groups (which are work-based) to not fully close door, which takes about 10 hours a week so some real time-saving potential if I stop this.
Continued to noodle what a "retirement letter" would look like to let people know/say goodbye/thank people as I am well-known industry-wide. This would help close the door and keep me retired and free up the 10 hours mentioned above. I would not be surprised if I start drafting this up this month, think about it over the summer, and hit "send" in September.
The client at the lucrative 2-year contract I rolled off February 5th that started all this reached out last week and is really struggling with my "cost savings" replacement and put out a feeler if I would be interested in coming back part-time in June/July "if they get budget." They were surprised when I said I would have to think about it and would have to be August at the earliest. They are a great client and probably the only opportunity I would consider but not giving up one of the last 4 summers with both kids at home for anything.
May 2021
Today was a first for me, and I will caveat that I am not a big "at the store" shopper (outside of Costco) and have only been on ISE "trial run for 14 weeks" but here was my morning:
The first person to enter the mall to pick up Apple MacBook that was getting repaired – opened at 9 am and was there at 8:50. Got to hear the team "pep talk."
Head to Party City (Wife's birthday tomorrow), which opens at 9:30 and got there and was the first person in again at 9:25 am.
From there, head to Costco to get some flowers and a few other items (of course), and it opens at 10 am. 1st person there when they open the doors at 9:50 am.
From there, head to a birdhouse shop (my wife likes), and it opened at 11 am but showed up at 10:45 at a small owner-managed shop, and she saw me and let me in (it was worth her while) and got her a birdhouse village of unique but similar houses (will take a pic if I remember).
Not sure I have even been first in a retail store in my life, and I did it four times this morning. As you can tell, I aim to be ultra-efficient with my time even in retirement, and if this is retirement life, I might stretch it a "little" longer.
June 2021
Pretty big update as after 15 weeks of "test driving" early retirement, yesterday I decided to write a goodbye letter to the industry and let people know I was retiring from work, so it is now official and let's just say the responses and outpouring of nice things have been pretty overwhelming and emotional as can see the impact that I had on so many folks.
One of the main reasons I did this was to free up the ~10 hours a week I was still doing to support several different avenues: a mix of business development, staying current, paying it forward, and trying to help others. But also wanted to make it public to close the door, say goodbyes, and know that it will make it that much harder to change my mind if a good offer comes, which tempts me (but I don't really need it).
Some other things I did today as part of my personality is "all in" are as follows:
Unsubscribed from every industry newsletter.
Deleted my RSS feed of ~100 sources of industry information.
Updated LI profile as well as communication settings.
Gave away one of my Linkedin groups with 20K members (many customers). Could have sold this but wanted to pay it forward to a friend trying to change things for the better in an industry that doesn't wish to change. I am on the board of her company with a 1% ownership (which I plan to give to charity).
Plan to give away my other Linkedin Group with 30K members to a group of 7-8 folks in the industry I respect and will use it the right way to help customers.
Have a Twitter account with 12.5 followers and plan to not tweet about enterprise software anymore.
All in all mixed emotions a bit overwhelmed by the outpouring, a bit sad about the finality, weird giving away things I spent a lot of time (i.e., social media/Linkedin groups) developing as have an odd attachment to something that grew from 1 to 50,000K members in the past 9 years but all in all know this is the right decision.
June 2021
Decided to share the public retirement with a few good friends that my wife and I hang out with that would probably not have seen it on Linkedin (although they could/might have). My thoughts have changed slightly on this as obviously retiring at 50 means we have some dollars saved up. These friends probably sensed we are financially sound as we travel together and hang out quite a bit. However, my guess is still a bit of a surprise as most of them are younger than us (late 30's and early 40's), so retirement is many years away, but I feel several of them are on a good path.
Some of the reasons I did this as didn't want to "dance" around this. They would have found out anyways over time, so instead, they hear it directly from me, and early on, they don't want to hide something I am deep down proud to be able to do, + being transparent and honest is important to me. Still, the biggest is to see if I misjudged any and if there is a change in our relationship. If so, life is short, and this may sound cold, but I am fortunate to have many friends and will allocate my time accordingly if this turns out to be an issue for any of them. You don't get to pick your family, but you do get to choose your friends, and life is too short to deal with unnecessary drama when you don't have to.
Feel like my "stealth wealth" is still mostly intact as they would never guess our actual financial situation but know we have enough to make a crazy life decision + I told two of them our backup plan is a tent in their backyard.
June 2021
Seven days ago, I officially pulled the trigger on making retirement permanent, and it has been an eventful week; since this is my "diary," I thought I would make an update:
I ended up with 166 comments on my retirement post, and most were filled with good wishes, thanks, stories about the past, and many shared ways I had impacted them and the industry. I felt the need to respond to each of them (along with about 100 emails, texts, and direct messages) with a heart-filled response that was individual and personalized which took me about ~8 hours and was mentally draining. I smartly sidestepped taking any calls as it would draw it out longer, and my heart wasn't in that form of communication.
I was starting to opt out of dozens of industry newsletters and communications and taking it further to include a lot of daily emails I just deleted. Just want to streamline what I am using.
Cleaned the closet and gave away 3 bags of clothes, gave away all my suits but one, all my ties (I might never wear one again), and anything that I had not worn in the past year.
Got two more job opportunities after they read my retirement letter, which tells me that you really have to have your mind made up as it's very easy to be pulled back in if you are on the fence (which I am not).
I plan to shut down my self-funded defined benefit plan that currently has $2.1M. I have started doing some research as I believe I can fully rollover to an IRA, which I plan to do, but I need to set up a call in the next few weeks to end the plan since I won't be able to contribute and there are fees of $2500 a year.
I still feel swamped as my "to-do list" keeps growing, but I am starting to do things that have been outstanding for a while, plus the kids are off school. Think I am wired to always be doing something and can't see that changing down the road.
Volunteered to be on the customer advisory board of a soccer/technology product I like that my daughter uses and a beta tester from time to time. Not sure they realize they are getting a soccer dad/consultant/techie, so a bit of their lucky day.
Sort of funny as on Wednesday, I got mixed up and thought it was Thursday (first time in life) as I guess I am in the "every day is a weekend day phase" (or in some swift mental decline). The kid's first week of being off school is playing a part.
Plan to do our first ever Tues-Thurs or Friday short family vacation, and we plan to "vote" as a family on locations (going to stay in the US) and leave in a few weeks.
July 2021
Thought I would give an update as will be 6 months of ISE in a few weeks, and I guess "Time flies when you are having fun" is true. Here are some random thoughts:
Still don't miss work or anything to do with my career and shutting all the doors so there would be no "temptation" even for "part-time" consulting work was smart for how I am wired.
Can't believe how few emails I am getting once I have removed all industry-related, career, Linkedin, etc.
I was gone away for 14 of 17 days recently to Mexico and Colorado with my family and friends for vacation and kid's sports, and neat to be fully present in the moment and not have to juggle work commitments. I was bored from time to time as I am an early bird (when I used to work on vacation), but that is a good thing for me.
I am going to Canada to visit a friend next month and to MN for my Dad and Mom's belated 70th (and a Vikings game) in August and September; and neat to have my kids' school and sports schedule as the only things to have to plan around.
I haven't expanded the circle of people who know I have retired but have had a few "How is work going" and said, "Same old same," and moved the conversation to another topic.
From time to time, I have a sort of "out of body" moment when I realize on a Sunday that Monday is another "weekend day" in my life, and I can sleep in as late as I want. Feels almost too good to be true.
My net worth has grown since I retired due to the stock market, which makes everything easier mentally as I am not trying to ensure I have monthly passive income coming in to cover expenses as just looking at the "big picture."
I am very protective of my calendar and time and only do things I want to, which is probably strange to many given that I have more free time than ever but assume a byproduct of having an overloaded schedule for 25 years.
My resting heartbeat is the best in almost a year, and my sleep score last week was the best ever; so happy about those metrics. Health is wealth!
I am thrilled with my decision, and the more time passes, the more it is clear it was the right move.
Sept 20221
Thought I would give an update as will be 8 months of ISE in a few weeks, and here are some random thoughts:
Had my first actual retirement "test" two weeks ago and got offered back my last consulting role with a client I was at for 2 years, so I know like the back of my hand. They want me for 20 hours a week starting in November for a minimum of one year. To no surprise, the resource they brought in to save some money is doing a horrible job. They want me to come in and "save the day." My billing rate was $220 per hour, so ~$17.6K a month and roughly ~$13K after taxes. I did give this some serious thought, given the amount of "real" work would have been less than 20 hours (probably around 8-10 actual hours) but enjoying my current freedom/lifestyle. Even though it was a lot of money, it would not have changed my financial future in any material way, so I told them I was not interested. They were shocked as consultants, and consulting companies in my industry typically chase a smaller pool of larger well-paying clients, and customers rarely hear "No."
Had 4 great vacations over the past two months as I spent 7 days in both Mexico and Colorado with my family and friends for vacation and kid's sports, went to Canada to visit my best friend who had a historical event that made national news and was in the inner circle for 6 days (can't share more as would give away my identity). Still, he told me, "You will never fully know what it means to me that as these big moments approach, you drop everything and stand beside me," which was incredibly special. I just got back from MN visiting my brother and Mom and Dad for a belated 70th birthday for both of them, combined with golf, great food, and catching up. It would have been very tough to balance the above and be there in the moment if I was still working.
From time to time, I still have a sort of "out of body" moment when I realize on a Sunday that Monday is another "weekend day" in my life as feels too good to be true, and I guess the honeymoon phase has not yet worn off.
August and September so far have been poor months on the investment front, and one thing that is difficult to mentally prepare for is the dollar amount fluctuations as your net worth grows, even though they might seem more minor in percentage terms.
I am still very protective of my calendar and time and only do things I want to, which is probably strange to many given that I have more free time than ever but assume a byproduct of having an overloaded schedule for 25 years.
Had my best Fitbit sleep score (92) ever on Monday night and averaged 23,193 steps per day (my goal is 20K). Health is wealth, and I finally got around to scheduling my first colonoscopy, which is set for the end of this month.
Off to Tulsa/OKC this weekend to watch my daughter play soccer which should be fun, and they had their season-opening games in Dallas a few weeks back. The competition in the ECNL is fierce as 9 of the top 43 teams in the US are in the 07 Texas/OK league.
Oct 2021
Thought I would give an update as will be 9 months of ISE in a few weeks. Here are some random thoughts:
Talked last month about my first real "test" as I got offered a lucrative part-time consulting job at a previous client and ultimately turned it down. They spent the last month trying to change my mind and make the opportunity better and better, and I won't lie, I gave it some serious thought. It is easy to convince myself on the money side, but I knew my heart wasn't in it deep down. I would have been busy over the holidays due to the nature of work and really enjoy my current life.
I decided to help out a friend and got him the consulting engagement above on my recommendation; and feels good to be able to "pay it forward" and help others.
Realized if I wasn't going to accept the opportunity above (which was close to perfect work/effort/pay wise), I was really "done" and have started blocking recruiters as getting 30-50 emails a week on opportunities. They continue to ping me even after letting them know I am retired.
It is still in the honeymoon phase as it has not yet worn off, and I hope it doesn't. The weird thing is due to my kids, the weekends are jam-packed and the weekdays very quiet, so it is like I am living an upside-down life compared to most.
The circle of people that know I am not working has grown, and I am definitely getting more comfortable with it, as once a few friends know, it tends to spread. Interestingly, not one person has asked me anything detailed about it. My mother-in-law is no longer worrying either, so all is good.
Still very protective of my calendar and time and only doing things I want to, and my guess is it will continue to be that way for the distant future, so my weekdays are pretty open but have weekends booked out through Christmas (kids sports, social butterfly, friends, travel, concerts, sporting events).
Spending a bit more and working out the "S" muscle with a mix of "nice to have,"" charity, and projects that had been on the to-do list for a while, plus living it up a bit. Have no doubt we could cut 30-40% of our spending very quickly if we ever had to.
I decided out of the blue (not sure why) in early October to try to "beat" last year's daily average steps of 24,180, and I was about 300K behind, so I have been walking more than usual — good thing I have the time. Health is wealth, and I finally got around to having my first colonoscopy, and everything checked out, which I was happy about. My next thing is to see a dermatologist for a standard screening (which I have never done).
Off to see some baseball with my son this evening and weekend in Austin and San Antonio to watch my daughter play soccer. Might even check out a few of my real estate syndications.
Oct 2021
I am still recently retired enough to appreciate how various moments are different not having to work, and here is one from yesterday:
Left the house at 3 pm to meet some friends downtown before the World Series game. Had a chance to do all my daily routine prior such as reading/exercise/kids. If I was working, I would have had to scramble all day for the "early exit," and several of my friends (they all work) showed up at 5 pm and one at 6 pm due to work.
Got to enjoy the game (it helped the Home Team won) and experience and be "in the moment" as I knew today was a weekend (not really, but it felt like it). I could see a few of my friends start to look at their watches as the game dragged on, knowing it would be a late night and a long day at work, and I could see they wished it was over.
I got up this morning and took the kids to school and was a bit drained from the emotional, late-night (and a few cocktails), and for the first time this year, I came back to sleep until 10 am and went from there about my daily routine. This would have been impossible in my old life, and I would have blown off exercising, and it would have been a long, painful day.
Now I didn't make/earn any money today (well, I did due to the stock market), but will I remember that or an incredible World Series game 10/20/30 years from now that I really got to enjoy? I know the answer.
Jan 2022
I started this thread almost a year ago to document my journey from considering early retirement to pulling the trigger on my experiences along the way, and I thought I would provide an update reflecting on the one-year mark:
Time is moving very slowly, which is a great thing, and it "feels" like I have not worked in a few years (it has been 11 months). ESI Money was spot on with his excellent Retirement Years are Like Reverse Dog Years blog.
I really enjoyed my job, was very good at it, worked hard to make it easy and non-time consuming to do, and even with all that, do not miss anything about it…well, maybe one thing ($$).
Telling friends and family was a big issue for me early on and happened mainly over the first 3 months, which I documented earlier in this thread. Occasionally someone new will ask me or hear about it and find it easier and easier to talk about. Have also found outside of the initial surprise and discussion, it never comes up again as people are busy doing their own thing to worry about my lack of ambition.
My net worth increased in 2021, and I retired, which is a neat feeling.
The biggest thing I get from time to time is "Not sure what I would do with my time," and it is hard for me to explain to people that I am busy with a lot of things just not work as might be how I am wired I am constantly moving or doing something.
So, what are some of those things:
Spend 3-4 hours a day on fitness and wellness and feel great.
Spend ~90 mins a day in Millionaire Money Mentors (although much was multi-tasking while walking). Funny, one thing I mention when people ask " what am I doing" is I throw out financial mentoring, but something tells me an overachieving group like this is not what they are picturing, plus I am learning as much as I am giving.
Due to contributing to Millionaire Money Mentors, I am brighter than I have ever been on many financial topics and have real clarity on many things from taking the time to collect my thoughts and put them in writing.
I started doing most of the grocery shopping (I always enjoyed it), cooking more meals (also enjoy), and just helping out more around the house. My wife and I have fallen into a good routine of splitting things up.
Kids are busy with competitive sports, school, and other activities, so I get up at 6 am during the week, and weekends are action-packed. My schedule is filled, and pretty fun just being a full-time dad.
Done so many "nice to have" projects over the past year as we have done a deep clean on every room in the house, cleaned and organized several storage areas, the garage, filing cabinets, and many other things.
Took several weeks and cleaned up my email as easier to do without 100's work ones coming in each day and unsubscribed from lots of emails that were nonvalue added, and amazing how few I am now getting.
Moved 150K documents (primarily work-related) from Dropbox to OneDrive as there is no need for two paid services, and OneDrive comes with an MS Office subscription.
I cleaned up 500+ passwords, which was a painful and time-consuming exercise but long overdue I recently changed my RSS reader for the first time in 10 years and finally had a chance to review competitors.
One of my favorite parts of life, "slowing down," is I can spend quantity time with my teenagers and quality time whenever they can fit me in. When I was a road warrior, I would come home after 4+ days away and would have to "catch up" to what was happening and routines with my younger kids. Now have a great pulse on everything as I drive them to school, to sports practices, am around for afternoon meals when they get home from school, and am always the Dad driving friends and picking them up.
It is incredible how much you get to engage and be part of things just by doing many of the "simple and boring things ." It is a really fantastic feeling to realize and be self-aware that during their last 3 and 4 years left at home (14 and 15 years old) I won't miss anything, and I know when I look back when I get older, it will become even more apparent what a great decision retirement was for my family and me.
On occasion, a feeling will come over me as I reflect on how fortunate and unique my situation is, and I am filled with a sense of proudness that all my hard work "paid off" and has enabled me to live in a way that I get to focus on all the things that are truly important me.
Feb 2022
Tomorrow marks the 1st anniversary of my last day at work, and I thought I would give a short update as off to Las Vegas tonight as my daughter is representing Texas and playing for the Flag Football national title (humblebrag):
Feels a lot longer than a year since I sat on a mind-numbing conference call.
I was surprised but haven't had any issues with less income than expenses coming in each month, which I thought I might.
My REM/Deep sleep (very important) is the best they have ever been as I went from slightly below average to close to the top of the range for someone my age even with still setting the alarm at 6 am each day, as instead of starting my workday, I am driving the kids to high school. I attribute this to no work stress but could be other factors such as exercising more due to not working, which is better for sleep.
Our house is the most organized, my to-do list is the smallest, and several other things are in the best shape. I have taken some of my work "energy" for small projects, and the combination of that, very busy kids' schedules, health and fitness commitments, self-learning, and other things feel "busy" as the days are fun and challenging enough.
I do not miss anything about work which might surprise some people as I really enjoyed my job, but a core part of that enjoyment was based on making money which was my true passion. As soon as I decided to stop making money, it was surprisingly easy to close that chapter.
I feel so much more intelligent on financial topics as the combination of collecting my thoughts to share on Millionaire Money Mentors along with all the great information and conversations have been an eye-opener in an excellent way.
I have been active in other communities and social media during my career, and I can see how genuine relationships can be slowly built with people you have never met. Have been blessed to see that occur in Millionaire Money Mentors over the past ~18 months. Like most things in life, the more you put in, the more you get out.
I love the ability to plan trips/vacation and not have to figure out how I will juggle work and billable hours, which help me be present in the moment, which was always a problem of mine when I was trying to balance work and family vacations.
I am on one start-up board with 1% equity, which I plan to give to charity if they cash out. This was before retirement, and since then have turned down several opportunities for charity and one new board opportunity as my heart isn't in it right now as I don't want to have any commitments on my time that I don't have control over. I know it might seem selfish to some, but knowing how I am wired, I will only do something if I am all in mentally, regardless of the time commitment. I was recently asked to be on the board for my daughter's high school soccer team next year, which I plan and want to do.
I have no regrets about not retiring earlier, as I never truly started giving it any serious thought until 6 weeks before I started my trial run, which turned permanent. Still, at the same time, I am thrilled that I made the plunge when I did, as there were some "opportunity costs" that I was not fully aware of until I was able (and willing) to step back, and very happy I did.
I am impressed if you made it this far, but that takes you through the entire journey in excruciating detail over the past 14 months.