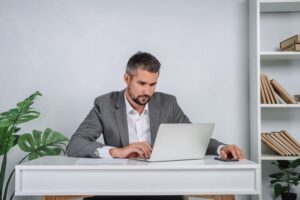 Here's our latest interview with a side hustler!
As you know, I love creating a side hustle as part of a fast-track path to financial independence because it can make a huge difference (see this financial calculator), enough to actually get you to FI in 10 years.
If you have a side hustle and would like to be interviewed, shoot me an email and we can talk over specifics.
As usual, my questions are in bold italics and his responses follow in black.
Here we go…
GENERAL OVERVIEW
How old are you (and spouse if applicable, plus how long you've been married)?
I am 40 and my wife is 38.
We have been married for 12 wonderful years.
Do you have kids/family (if so, how old are they)?
We have four kiddos. 1 boy and 3 girls.
Their ages range from 4 to 15.
What area of the country do you live in (and urban or rural)?
A major city in South Texas.
What is your side hustle?
I teach IT courses at a big online university.
Is there anything else we should know about you?
I got pretty serious about becoming financially free around 2014.
My goal is to reach financial freedom by 2024. I'm currently on target.
My side hustle is helping me reach that goal.
CREATION STAGE
Is this your first side hustle? If not, could you give us a bit of background on past efforts — both successes and failures?
This is my first side hustle.
How did the idea of starting a side hustle begin?
I started teaching as a means to earn extra cash from family trips and things.
It has morphed into a way for me to reach my financial goals faster.
How did you come up with the idea?
When I finished grad school in 2013 a professor I worked with mentioned that I could teach college courses with a Master's. I didn't think much of it at the time, but I remembered her advice later that year.
I started off slowly by teaching a couple community college courses for extra cash for trips and things.
Around 2014, I got a more serious about becoming more financially independent.
In 2016, I got picked up as a regular online professor, which has helped accelerate things financially.
Shout out to my old professor!
What were the early days like — getting your side hustle off the ground, making your first dollar, etc.?
I started off teaching classes at a community college in 2013. The term was 16 weeks long, and I had to build everything, from presentations, test, quizzes, in-class discussions, in addition to grading and holding office hours. I'll also note that you don't get paid much at community colleges for the amount of work you do, so it was a bit overwhelming.
In 2016, I got picked up by an online university to facilitate IT courses. The key word here is facilitate. I was a bit hesitant at first since I assumed the workload would be the same, but the online courses are well structured and pre-built. There wasn't much I had to prep for which made things a lot more simple. I could now just facilitate the course and bring my experience to the students. In addition, terms are only 8 weeks in length.
Since then I've helped to build several courses though I will say, teaching 3 classes a term is a bit much. That said, I have found a happy balance.
Overall, I enjoy teaching as I can help students learn new things and share my knowledge.
BUILDING STAGE
What did you do to grow your side hustle? Were there any specific actions that resulted in major breakthroughs?
Well, colleges have you start small at first and usually only give you one class to teach in the beginning.
As you prove yourself and get more accustom to how things work, you're offered more classes to teach each term, which translates to more dollars.
What sort of time commitment did your side hustle require while becoming established?
Initially, it took some time to get used to teaching and using online teaching tools.
In addition, I had to customize my courses with videos and content that describe the topics I was teaching, which was time consuming.
Fortunately, you usually teach the same set of courses over the year so that initial investment of time is typically a one-time cost. Of course you still have the time it takes to grade and assist students during a term.
I have taught up to three courses a term while also building a course for the college. This was a bit much with a full time job and a family. Let's just say I was a bit too ambitious when I took on that workload.
I now teach 1 to 2 courses a term which is a reasonable workload for me to handle.
Where did you find the time to work on it?
It took some time for me to adjust to working nights, evenings, and weekends in addition to working my full-time job.
As with anything new, things were overwhelming at first, but with time things have become routine. I now usually get all my work knocked out during the week (working evenings).
Were you the only one involved or did others help out?
Fortunately, the online teaching community has a good set of mentors and collaboration tools which help new faculty.
This was tremendously helpful when I started teaching.
RESULTS
Can you give us specifics on what you earn with your side hustle?
I had to look through my records, but my side hustle earnings look like this:
2016: $4,700 – I started teaching mid-year and it took me a while to get more classes and establish myself as a professor
2017: $25,500 – taught about 11 courses this year and helped build a course for the school
2018: $23,500 – taught 10 courses
2019 (to date): $8,500 – estimate it to be around $20k this year.
There really hasn't been any cost associated with teaching online other that having a laptop. All software and books are provided to me by the school.
What impact has this extra income had on your finances?
My side hustle has had a big impact on my finances. My wife and I are currently working to pay off our house.
We bought our home in 2014. The loan was for $148k. At the end of 2016 our loan was at $141.6k.
My wife and I got aggressive and paid off our debts (besides our mortgage) before I started the side hustle in 2016. We realized that paying off debt frees up a bunch of money for investing. What a concept. Lol.
One debt taking a large chuck of our paycheck was our mortgage, so at the end of 2016, we started thinking "what if we can payoff our house? How long that would take?" We figured that if we paid off our mortgage that would free up a lot more money and also provide us with a peace of mind.
We decided to go for it in 2017. Originally, I had planned that we could probably make an extra $16k / year on the principle.
That estimate would have us payoff the mortgage by 2024, 10 years after we purchased it. Not bad.
Here's what has a happened since we made that decision in 2017:
2017 – Paid an extra $28k, loan was $110.2k at the end of the year.
2018 – Paid an extra $10k, loan was $95.8k at the end of the year. We would have paid more last year, but life happened. My father-in-law lost my mother-in-law in 2016. He's in his late 70s, and has always wanted to travel. He was unable to travel with my mother-in-law because she battled cancer for the last couple of years and medical costs were significant. Over the last year, he's been wanting to go to Europe and mentioned that he wanted go before he's "too old" to enjoy it. Valid point! So last year, we decided to hit pause on paying off the mortgage and save for a trip to Spain. It's a chance to give a great experience to our family. We're set to go soon!
2019 – Back on track. To date, we've paid an extra $6k, and the loan is at $87k.
One thing I didn't take into account in my original payoff estimate, was that my wife would go back to work in 2018 and that we'd both be getting pay bumps.
That said, here's what I'm projecting going forward:
2019 – For the rest of the year, we'll be able to pay an additional $18k, loan will be at $67k
2020 – Estimate paying $33.5k, loan will be at $26.5k
2021 – Estimate paying $21.5k, loan will be paid off by mid-year.
This is a conservative estimate, and assumes I only teach one class a term. Assuming no big issues pop up, we'll be done in about 2 more years (4 years total starting from 2017). If we decide to get more aggressive after our trip to Spain, we could be done much faster.
So, in summary, not only has my side hustle allowed us to accelerate paying off our home, it also has allowed us to do some important "life" things that we'd otherwise probably not be able to do. It's been a blessing.
What went well in this process?
Everything has gone well, no issues other than getting adjusted to the extra workload.
What do you wish you would have done differently?
Aside from wishing I started earlier, I wish I knew about the online learning environment before teaching at community college. Lots of work for minimal pay at a community college.
Teaching online, things are a lot simpler in how things are structured and how classes are distributed. Also, the pay is higher.
Live and learn I suppose. Teaching at a community college wasn't a wasted effort. It indirectly helped me get hired at the university.
Has it been worth it? Why or why not?
Yes, it's been worth it but not just for financial reasons. It's been great to help students with understanding how cyber security works and assist them in getting to their goals. Having a side hustle has also helped me realize how limiting my thinking had been.
We have so much time that we waste each day. For me, I got stuck in a rut without even realizing it. My life was: go to work, work hard, come home, eat dinner, and watch TV, repeat. That was pretty much my routine. I kinda got stagnant.
Having a side hustle has broken up that monotony, made me prioritize my time better, and think of 'what if' scenarios (e.g. like paying off my house).
I follow David Goggins. He's an ex-Navy Seal who has done a lot of intense, endurance sports. He has a 40% rule. The rule is simple. When your mind is telling you that you're done or that you're exhausted, that you can't do anymore, you're only 40% done. You have so much more to give.
I definitely have experienced this during my side hustle (though maybe not to the extremes he pushes himself too). When you think you're tired, you have so much more left in your tank.
Today, I'm more efficient with my time. In addition to working full time and having my side hustle, I also have been volunteering more. I've helped start a "dad-watch" at my daughter's school. I also volunteer with my daughters to prepare lunches for the homeless with a ministry at my church and recently I coached my daughter's softball team. I've also got back into painting which I hadn't done in years.
So on a personal level, it's been a wakeup call. It's helped me account for my time and has given me a swift kick on the back side to do more, and be more engaged in life.
What are your future plans for your side hustle?
I'm going to continue to teach to reach my financial goals quicker. A lesson I have learned through all of this, is that there is only so much money you can make "actively" to reach your financial targets.
As I mentioned earlier, at one point, I was teaching three courses a term and building a class for the college at the same time. This was a bit much. There just isn't enough time in a day. Plus, as my wife told me, you can't spend all your time working. And she's right.
What I'd like to do, is build up my passive income streams. Things I'm considering include writing e-books (in progress) and building some online courses.
I've also noticed there is a need to provide more hands-on instruction for cyber security. This goes to my "what if" thinking I mentioned earlier. I'm thinking more of "what if I can write a book to inspire others" or "what if I can build a class that offers more detail on cyber security".
I'm not sure how to start this, but I plan to figure it out. I'm sure there are other things I haven't even considered.
What advice do you have for ESI Money readers who may be thinking about creating their own side hustle?
If you've been think about doing a side hustle for a while I say go for it! Stop thinking about it and take action.
You DO have time during you're "busy" day! Get it done. You'll grow as a person in so many ways.