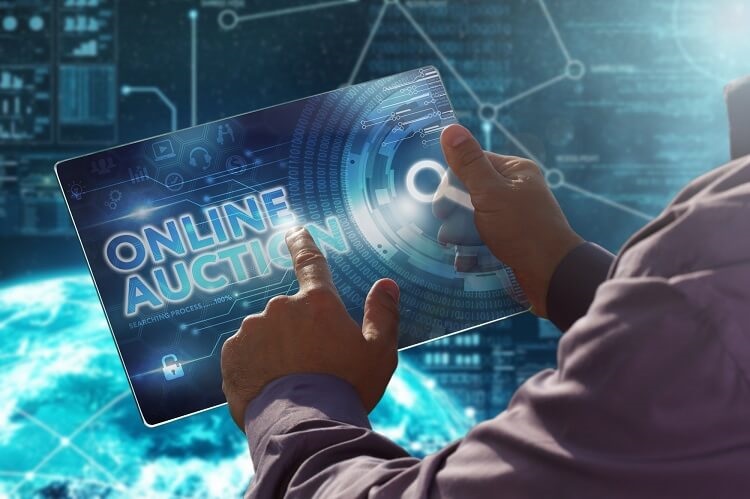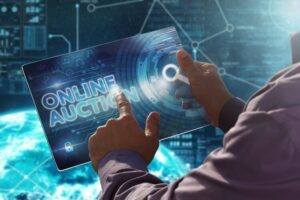 Here's our latest interview with a side hustler!
As you know, I love creating a side hustle as part of a fast-track path to financial independence because it can make a huge difference (see this financial calculator), enough to actually get you to FI in 10 years.
If you have a side hustle and would like to be interviewed, shoot me an email and we can talk over specifics.
Today we talk to Nathan from Millionaire Dojo.
As usual, my questions are in bold italics and his responses follow in black.
Here we go…
GENERAL OVERVIEW
How old are you (and spouse if applicable, plus how long you've been married)?
My wife and I are both 25. Our birthdays are about a month apart from each other.
We've been married for almost 3 years now and don't have any kids yet, just a cat we adopted from the pound.
What area of the country do you live in (and urban or rural)?
We live in a growing community about an hour northwest of Atlanta.
It's somewhat rural, but it is one of the fastest growing counties in Georgia and is continuously becoming more urban.
It's a nice balance of country roads and suburbs.
What is your side hustle?
My side hustle is flipping things.
I mainly sell items on eBay, but I also have an antique booth and sell larger items on Facebook Marketplace when I come across them.
Is there anything else we should know about you?
I'm a systems administrator working remotely as my day job and am on the path to retire early.
I started blogging about a year ago to document my progress to reaching a million dollar net worth and hopefully show people that it's possible for an average person to become a millionaire by taking the right financial steps.
CREATION STAGE
Is this your first side hustle? If not, could you give us a bit of background on past efforts — both successes and failures?
I sold my first item on eBay when I was about 13, so I think this probably was my first side hustle. I wasn't flipping things back then though, just selling stuff from around the house. I started flipping things seriously a little over a year ago.
I have tried a few different side hustles in the past. I was a movie extra a few times, but that wasn't sustainable because I had to take time off of work in order to be on set for 12+ hours. It was fun getting to see the filming process first hand though. Most of the time, you're only paid minimum wage plus overtime for any work you do over 8 hours in a day. I definitely didn't do it for the money.
Most of the stuff that I've done besides flipping things were one-off projects. When I was trying to build my resume for IT work, I used an app called Field Nation to land a gig working on a POS system at a Walmart. That was an interesting experience.
I essentially stood around for a couple of hours while a Walmart employee looked for the part I needed and then once they determined the item wasn't there, I went home. I forget how much I made from the gig, but it was something like $50 an hour.
If you like hardware related IT work, Field Nation can be a great side hustle. I only did one gig because there weren't many projects within an hour's drive of me and now I'm devoting my time to other things.
The biggest side hustle failure I've had so far is running Facebook ads for small businesses. I took a course on how to run the ads, but haven't been able to land my first client yet.
I'm also starting to generate some income from my blog. I haven't quite made more than what I've spent on my blog, but I should turn that around and become profitable this year.
How did the idea of starting a side hustle begin?
The idea for flipping things as a serious side hustle came as a combination of wanting to earn more money and remembering that I had sold things in the past for profit. I learned about the FIRE movement and I immediately started thinking about ways to earn extra money.
I didn't know if I wanted to make selling on eBay my main side hustle, but after I sold some CB radio equipment that I got for free for several hundred dollars, I was hooked! I jumped into the eBay selling community and started learning as much as I could.
The idea to open an antique booth came from my mom. She had started a booth around the same time I started selling on eBay and I realized I was passing up a lot of stuff I could sell at an antique store when I was out shopping for things to sell on eBay.
For some reason, certain things don't sell well on eBay that sell at antique stores and vice versa. The combination has been a good one so far.
What made you think this particular idea could be profitable?
I just knew that there's a lot of underpriced stuff out there that can be sold for a profit online. Thrift stores are filled with things that you can make a nice return on and most of the time people who have yard sales are just looking to clean out their house, so they highly undervalue their items.
Within the first month or two that I got serious about flipping things, I went to a yard sale and the people running it asked if I wanted a box of junk they were going to throw away. I said sure, threw it in my car, and put the box in my garage when I got home.
A couple of weeks later, I finally got around to looking up some of the stuff and realized I had a box full of rare CB radio equipment. I made over $700 profit and after that, I knew I could make some serious money from this side hustle.
What were the early days like — getting your side hustle off the ground, making your first dollar, etc.?
Before I ever went out and looked for items to flip, I went through our house and rounded up anything we didn't need anymore that might sell for a decent amount. We had some old iPhones just sitting in a drawer so I sold them and used that money to start buying things at yard sales to flip.
Looking back at my inventory spreadsheet, the first thing that I have a record of selling was an Asus computer monitor. I bought it for $4, sold it for $2 plus $18.95 shipping, actually paid $11.46 for shipping and ended up making a profit of $2.49 after all the fees. Thankfully, I've gotten a lot better at the whole process and rarely make that low of profit on anything I sell these days.
With my antique booth, my dad and I teamed up to rent a booth together and scrambled to find things to sell during the first month. It was pretty pitiful until we were able to find some higher quality items. I actually lost about $25 the first month after paying rent for the booth but have managed to profit every month since.
BUILDING STAGE
What did you do to grow your side hustle? Were there any specific actions that resulted in major breakthroughs?
I grew from my first active listing on eBay to over 500 current listings just by putting in a few hours of work every week. The good thing about flipping items is that it's simple. You just find an item, list it, sell it, ship it, and repeat. All you have to do is find more items and list them to grow the side hustle. The thing that isn't so simple is knowing what items are valuable.
I have to give a lot of credit to a couple who flip on eBay full time – Jay and Ryanne over at Scavenger Life. They've got a great podcast and forum with a lot of helpful information to be successful on eBay. There are also a ton of YouTube videos out there with tips on what items to look for.
The amount of things you can sell on eBay seems to be limitless. Some people specialize in certain categories like clothes, but I like to sell whatever I think might be profitable.
What sort of time commitment did your side hustle require while becoming established?
I've probably averaged somewhere between 5-10 hours a week on flipping things throughout the entire time I've been doing it. It takes a little time to establish a good routine for researching items and listing them, but once you get that down you become faster at it.
Where did you find the time to work on it?
Since a large portion of my items come from yard sales and estate sales, I usually shop for items to flip on the weekends. I'm lucky to have a work from home job as my main job, so I'm able to research and list items if I have some downtime or on my lunch breaks.
I always start my mornings off printing shipping labels and boxing up items that sold the previous day.
Even if I didn't work from home, I could still find time to stop by thrift stores on my way home from work and list things in the evenings. One of the main things I love about flipping things is that I am in complete control of my schedule.
When I'm running low on boxes, I'll go hunting for more behind grocery/retail stores. I've been able to avoid paying for boxes altogether doing this.
Were you the only one involved or did others help out?
My wife enjoys going shopping with me and finds things to flip from time to time. I do most of the work though because it's my side hustle and she has her own interests.
My mom and dad find things for me to sell some times, but the majority of what I sell are things that I find.
I've spent a lot of time learning about the value of things so I have the best idea of what will sell for a good price on eBay.
RESULTS
Can you give us specifics on what you earn with your side hustle?
Being the numbers nerd that I am, I have been tracking my progress almost since day one.
Since April of 2018, I've spent $2,458.43 on items to sell. My gross sales amount is $13,258.61 and total profit after cost of goods, all fees, and any expenses is $9,272.73. That is before tax income though so a little needs to be subtracted from the net profit.
If you're wondering how I keep track of my numbers, I use a software called Easy Auctions Tracker. It's an excel file that connects directly to your eBay account and pulls all of the sale/fee information each time an item sells.
I have a separate google sheet where I put all of my purchases so I know how much I paid for each item. When an item sells, I just have to pull it into Easy Auctions Tracker and add how much I paid for it to get my true net profit.
I do all of my numbers for the antique booth using google sheets.
So far in 2019, I haven't had a month where I made less than $600 profit between eBay and my antique booth. I'm hoping to start consistently crossing the $1,000 a month mark soon and eventually earn enough to cover all of our expenses.
What impact has this extra income had on your finances?
So far, I have only used the money to invest back into my side hustles. I have been able to fund all of the purchases I've made for my flipping business through sales profits and I've also been able to pay for any blogging expense that comes up.
The class I took to learn how to run Facebook ads was also funded from eBay profits.
We don't have any debt other than our mortgage, so for now I'm just setting aside any excess cash in a bank account.
As my side hustles grow and I stop needing to use my eBay profits to fund other side hustle expenses, I'll probably set up a solo 401k or SEP IRA to start investing excess income.
I'm hoping to get another antique booth going eventually and I might start setting the profits from that aside to continue growing the antique business. It would be really cool to eventually own my own antique mall and rent out booths to dealers myself. It seems like a nice business to get into since you're just renting booths and paying a few employees to handle running the store.
Basically, I'm just trying to use my side hustle money to make more money. Hopefully, I'll build up my side income streams enough to be able to work for myself one day.
What went well in this process?
The fact that I was able to take a few bucks, buy some stuff, sell it for a profit and snowball the business to the point it is today. I didn't have to work for anyone else to make the money and that feels great.
I continue to sell things every week and I'm getting better at finding things that will sell for good money.
I love learning and selling on eBay has given me the chance to learn a lot about running a business as well as learning about our culture and the history of retail.
What could have gone better?
I made some mistakes, like not packing things well enough and having to refund customers because the item arrived broken.
I've also bought a lot of stuff that wasn't worth much at all. Sometimes, you don't have the chance to look up the value of something before buying it so it can be a gamble.
What do you wish you would have done differently?
Other than packing things better and not buy worthless items, I wish I had started sooner! I feel confident that I could have just started flipping things when I was 16 or so and never have to work a corporate job.
If I were to put in 40 hours a week, I believe I could be a full-time eBay seller/antique dealer right now.
Has it been worth it? Why or why not?
Definitely. I feel like I've just scratched the surface when it comes to how much I could grow my side hustles.
It's going to take some time to build it to full-time income level, but I can see it growing to that point eventually.
I might watch less tv, but I have more fun hunting for treasure anyways.
Flipping things is one of my favorite side hustles to get other people into because the barrier to entry is extremely low. The whole process can be summed up in 4 words – "buy low, sell high".
I've had a few people tell me they started flipping things after reading my blog and now they're making $500 or more a month! That alone makes it worth it to me.
What are your future plans for your side hustle?
I'm just going to keep buying things and listing them and keep raking in the profits! My goal is to have 1,000 listings by the end of 2019.
I want to get another antique booth going and learn more about antiques in general so I can buy more expensive pieces in confidence.
I need to learn more about antique furniture because that's where you can make a lot of money.
I haven't really talked about blogging as a side hustle, but I hope to continue growing my blog and making it profitable. My monetization strategy, for now, is to use display ads, affiliate links, and potentially a sponsored post or two.
What advice do you have for ESI Money readers who may be thinking about creating their own side hustle?
Think of something you enjoy doing and see if there's a way to make money doing it. Side hustles require time and it's a lot easier to give up your time to make money doing something you enjoy. You're also less likely to give up on it.
I'd also try to go for a side hustle that can be scaled easily. What I mean by scale is something that has the ability to grow a lot. I can continuously grow my reselling business by finding more valuable items to sell, getting more antique booths, hiring an employee to free up more of my time, etc.
You might even find your purpose, or find a way to monetize your purpose in life through side hustles. One of the podcast episodes I've listened to about eBay selling was an interview with a guy who started a recycling company.
He started recycling old electronics and selling the items with more value on eBay. Now, he's running a full-blown recycling plant and only hires people with disabilities that wouldn't be able to get a job otherwise.
Not only is he helping the world through recycling, he's giving people an opportunity they never would've gotten anywhere else! There are opportunities like this all around us. You just have to think about how you can take your skills and solve a problem for society.