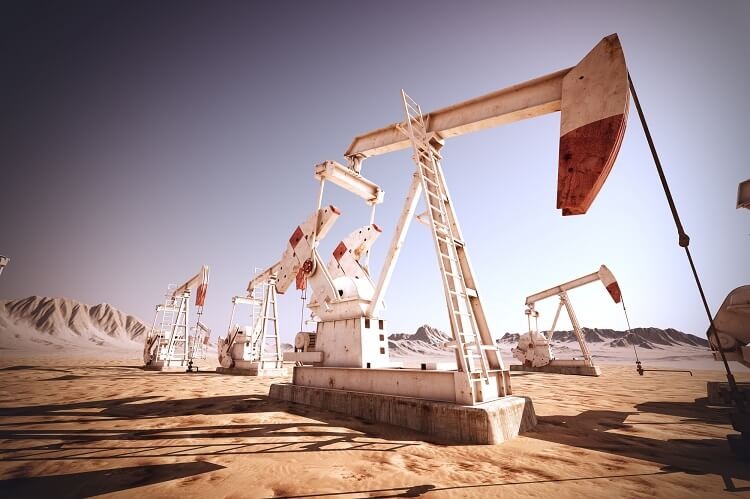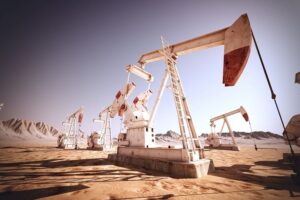 Today I'm starting a new series titled Six Figure Interviews.
It will feature discussions with everyday people who have grown their incomes to at least $100,000 annually.
These days much of this sort of discussion is contained in my Millionaire Interviews posts, but the following originally appeared on my former site. It ran in February 2014.
The series started because many readers were asking how to grow their incomes. So in addition to posts I would write about managing/growing your career, I wanted to include stories on how others did it.
I figured the more examples people had, the more they could learn and then apply to their own lives to make more money.
The principles below still hold true today, which is why I'm running this post. There are several more like it to follow in the coming months.
After the interview, I added my own thoughts on what this interviewee had to share.
My questions are in bold italics and their responses follow in black.
Let's get started…
Tell us a bit about yourself.
I'm 34, married for 5 years. My wife is 26. No kids yet, but one on the way.
I live in a major city in south east Asia.
I've spent my entire working career overseas, previously in the Middle East, North Africa and Australia.
I grew up overseas so to me the US is the 'foreign' country and I prefer to stay overseas for the foreseeable future.
What do you do for a living?
I'm an engineer in the oil industry
How much do you earn annually?
My net take home pay is around $260k per year.
How does this amount break down (salary, bonuses, etc.)?
My net take home is broken down below:
$160k base salary
$50k in foreign service bonus
$50k in annual bonus (though is practically guaranteed, you have to screw up to lose it)
I do not have to pay any taxes on this — the company covers that for me.
Do you receive any additional compensation/benefits from your employer (401k match, stock options, etc)?
My company provides an average 401k match — they match dollar for dollar up to 6% of my base salary.
There are no stock options or profit sharing, and as a private company there isn't even stock for me to buy.
How long have you been working?
13 years.
I started working on the oil rigs right out of university (mechanical engineering), did that for 5 years then switched into office based work for the past 7.
I still get out to the rigs if required, but its only for specialized tasks.
How long have you earned at least six figures?
Since I was 26, so 8 years now.
What have been the key steps you have taken that have allowed you to earn this level of income?
Here is my salary breakdown since I started working (unless otherwise stated these numbers don't include my housing and transportation that was paid for by my company, these are also all net pay after any taxes I had to pay):
2001: $37k (Company 1)
2002: $43k
2003: $50k
2004: $60k
2005: $88k
2006: $126k (Changed Jobs to Company 2)
2007: $147k
2008: $135k (Changed Jobs to a startup, Company 3, took pay cut but gained valuable experience)
2009: $182k (Changed Jobs to Company 4, startup didn't work out)
2010: $258k (Bonus was larger than normal due to substantial special projects that required me to be on a rig)
2011: $223k
2012: $230k (Moved countries so foreign bonus was lower. Base salary went up 7%, foreign bonus dropped some so net increase was less)
2013: $260k (Promotion)
The best raises I ever received were when changing companies. While I was doing well it wasn't until Company 4 that my salary really rose.
I think the biggest factor in getting raises is to know your worth and to always maintain your reputation.
While the oil field is a global industry, employment is very local. I got my first job as I was willing to work on a rig in Saudi Arabia right after Sept 11 while most westerners wouldn't, and since then I've gotten every other job based on people knowing me and the work I do. My CV is just an afterthought they need to have after they've already given me the job.
My situation is not uncommon, everybody I know gets jobs the same way. If you have a good reputation word gets around, same is true in reverse. Given that the price of a cheap oil well can be $5 million, giving you an extra 10 or 20 grand a year is insignificant if you are the right person for the job. Keep that in mind when negotiating a raise or a new job — if you are the right guy and all it takes is 20 grand, they'll do it.
Also, I've never shied away from the hard stuff, the work on a rig in the Sahara desert that sucks but is a good learning experience. You do enough of these types of things over your career and suddenly you are the go-to guy for everything as you are the only guy (or girl) who's ever done it or knows it.
For example, in 2010 I spent 2 months roasting in the Sahara on a rig camp, 300 miles from anything resembling civilization, and in addition to receiving a large financial bonus I am now one of 3 people in my company who have ever operated a specific type of equipment. While this is hard on the social life and/or family life, it pays off later on.
Which of the following career advancing strategies did you employ (if any) and which were most effective: a. Doing well within your current company and being promoted. b. Jumping around from company to company always seeking a higher salary & responsibility. c. Entirely changing your career path from a lower earning field to a higher earning field (going back to school, etc).
I started with option A, working for Company 1. I was good at my job and was promoted, eventually running our rig operations. However, I quickly realized that as my company couldn't get replacements for me (it's tough to find single guys wanting to live in the desert for too long) and the pay structure is very strict (I was already near the top of the salary scale for my job category) I knew that for my sanity and my salary I'd need to make a change.
I had met many people up to that point so had good contacts at other companies and contacted a good colleague about coming to work for him (he'd been after me for a number of years). He made me a better offer and off I went, and then proceeded to change jobs 3 times in 3 years and now I'm back working for that same colleague (but at a different company, Company 4).
The largest lump sum raises will be when you change companies. If the new company is hunting you it has to make it significantly better for you. There are many costs associated with changing jobs, especially overseas where that often can mean changing countries, and if their offer isn't at least 20% better than your current deal most people won't take it. Nobody packs up their family and leaves their old life behind for a new country for a 5% raise unless they are running from something (or have other non-financial reasons to move).
What are you doing now to keep your income growing?
More of the same.
There has been a bunch of restructuring at the company which means it's a good time to test the waters. I'm looking around again to see what is out there so that when I discuss salaries for 2014 and onwards I have my numbers straight.
If I know what Company X will pay me I have a baseline to discuss with my current company.
What are your future career plans?
No idea. I kinda fell into the oil field (wanted to be a scuba diving instructor, figured I'd do the engineering thing in the oil industry for 1 year and then quit…that was 13 years ago).
I travel a lot (250,000 miles a year for the past 5 years) so that's hard on me and my wife. With our child on the way I think that has to change, but with my current job I'm not sure how. I have always liked teaching so part of me thinks I should quit the oil field and go teach but I'm not sure.
I'm very good at planning finances and saving my money, but when it comes to long term career planning I'm not good at it (or I just don't like it, either way it doesn't get done very well).
Have you been able to turn your income into a decent net worth?
Yes. Currently we're worth just under $1.2 million.
My net worth is broken down the following way:
401k: $140,000
Various Rollover IRA's from previous jobs: $180,000
Roth IRA: $70,000
Individual Stocks: $120,000
Mutual Funds: $550,000
Bonds: $30,000
Cash Savings: $90,000
Zero debt
My wife and I save at least 60% of my salary.
We've also been very consistent with investing. Even in the worst parts of 2008 and 2009 we were still putting 60% of my salary into mutual funds.
Things have improved a bunch since then (at least in the stock market) so those funds are worth way more now.
We can survive nicely on 40% of my salary so may as well save the rest. Neither of us are big shoppers or have expensive tastes in toys so that's never been an issue.
What advice do you have for people wanting to grow their incomes?
Know your value and find your edge.
On finding your edge, find something that makes you different and more valuable than the other guy. Every industry has its experts, but most of the time a guy who knows 80% as much is still good enough, so you don't have to be the absolute expert, you just have to be pretty good that for 80% of the problems you can solve them.
I've never been an expert at any of the tasks that my jobs require, but I've been pretty good at all of them, so I can do 80% of everything. Or, to put it another way, I'm useful 80% of the time.
Some of my colleagues are experts at one thing, but that one thing is only useful 20% of the time and the rest of the time they twiddle their thumbs. Granted, being an expert can sometimes mean you can get paid exceptional salaries if your area happens to be in high demand, while a generalist rarely makes a killing. But then again, once things change the expert can quickly be unemployed while the generalist can always find work.
Also, don't be afraid to move around. When I read in the US of high unemployment in various places I am shocked as in the oil industry, say in North Dakota, they are screaming for people (actually, just warm bodies, they'll teach you what you need to know). I know it's cold there but it's a good paying job and who knows where it leads (I never expected to stay in the industry for more than 1 year).
I've lived in 4 different countries for work and have travelled to probably 50 others for part-time stuff and it never killed me so don't sweat it. I think if you refuse to move locations for work you are really limiting yourself.
—————————————
ESI's Thoughts
There are lots of great learnings in this interview. Here are a few career-growing ideas I think are worth mentioning:
Pick a high-paying profession. He helped himself out by selecting an area of study/field that typically pays well from the get-go. Obviously there are some professions that pay better than others and if you happen to like one that's above average, you give yourself a great head start.
Salary started relatively low. The above said, it wasn't like he made a fortune from day 1. This is the story for almost everyone who today makes a high salary — they started at much lower levels and worked their way up. In other words, they simply didn't make $250k out of college. I don't think that happens often except for doctors (who forego years of salary to get to that point).
Some positions have extra perks. Did you catch that he received an overseas bonus plus the company paid his taxes, housing, and transportation? Those are HUGE benefits! Granted, they don't exist in many jobs, but when they do, you must make the most of them (and he certainly did).
Change companies to advance. Let's face facts: employers want to pay you as little as possible because the lower they pay, the more money they make. This is why they often give even great employees low increases. Sure, they offer another reason for this (such as it's all the company can "afford"), but the ultimate reason is they want to control costs. In these cases, you can often go to another company that will recognize your value and pay you what you're worth. So if you're open to a change, you can make more at a faster pace.
Be willing to move. This goes along with the preceding point. If you are locked into a city or even a general area of the country, you will limit your potential job choices which will also limit your pay. Of course there are great reasons to stay in one area, but know your salary will likely suffer because of it. If you have flexibility to move, you can often translate that into more money. We moved from Cincinnati (when I was single) to Pittsburgh to Nashville to Grand Rapids to Oklahoma City to Colorado Springs, capitalizing on better opportunities every step of the way. Half of my career was in one spot (Michigan) and I sacrificed higher earnings then because our family was settled.
Know your worth in the marketplace. There are a number of sources these days that will estimate what your position is worth (including others in your company/industry), so take advantage of them. If you know that the average salary for your position is $20k more than what you're being paid, it's time to make your case for a raise. And if they don't want to give you one, then you can take your talents to South Beach. Hahahaha!
Do what others don't want to do. No one likes doing the hard, dirty work. As such, those who do often get paid more. If you're willing to take on jobs no one else wants, it's likely you'll earn more.
There's power in networking. Notice how he used networking to get better and better jobs? This is one reason why growing your network is a vital part of growing your income.
Develop in-demand skills. We've talked about how certain skills can help you make more money and this is certainly a great example of that. If you can do things that not many others can do and those skills are in demand, you will earn more.
Tons of great lessons in this interview! Did you see any that I missed?