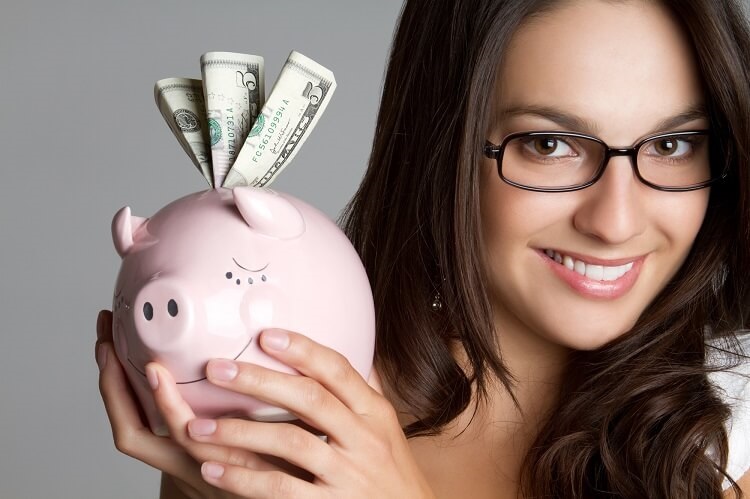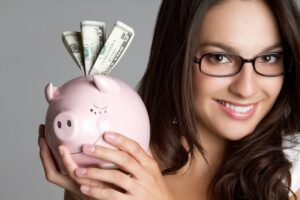 If you've been reading personal finance articles for more than ten seconds it's likely you've heard that you need to "spend less than you earn."
But it goes way beyond that. That's just the soundbite.
A bit deeper there is a lot of online discussion about which is more important to financial success: spending less or earning more?
It's an age-old money debate, similar to paying off a mortgage versus investing more, which may never be decided. There are heated (and valuable) opinions on both sides of the issue.
I'm probably not going to sway anyone one way or the other, and that's really not my intention anyway. I'd simply like to look at the two options and chat about them a bit.
Then the fun can begin — you can give your two cents on the topic!
Earn More or Spend Less
Before we get started, let me say that throughout this post I use "spend less" and "control spending" interchangeably. I do recognize that they have different meanings, but since they encompass the same spirit (i.e. watch/control/manage your spending), I use them both.
If you're part of the Internet word police, please forgive me. 😉
Now let's get started by looking at the pros and cons of each option:
Earning More
Bigger potential upside to your finances. In theory, your earnings are limitless (though in practicality, they are limited). That said, I think people often have much more earning potential than they give themselves credit for.
Allows you to enjoy more of life's pleasures while still saving. For instance, if you want to save $15k per year, if you make $100k you have $85k left over for vacations, hobbies, conveniences, etc. If you make $50k, you have $35k left over. The higher income person can spend a ton more and still meet their savings goals. (BTW, this was exactly our life situation — we saved a ton, but since we had a high income it also allowed us to spend (and give) as we'd like.)
Takes longer to have an impact. It's not like you can go out tomorrow and earn an extra $20k on a whim. At least not if you don't want to risk jail time. 😉
Opportunities to earn more could be limited. Not everyone has the background, time, and skills to earn more (or at least much more). While I do think most people could earn more, the level of what that "more" is varies greatly from person to person.
Spending Less
Can have a quick impact on your finances. You can cut cable, vacations, and eating out TODAY and see positive benefits immediately. There aren't many other ways to see an instant impact to your finances.
A greater number of people (i.e. almost everyone) can cut spending versus earn more. Some will argue that people earning below a certain income can't cut spending. I recognize this, but a far greater percentage of people have the option to at least eliminate something than are doing so these days.
Spending can only be cut so much. There is a minimum cost of living for everyone and as you get closer to it the benefits of controlling spending go down.
As you can see, both options have their plusses and minuses. That's one reason the debate goes round and round and never really gets resolved.
What is Most Important?
But let's say we had to choose one as being better than the other. Which would it be?
If you say "earning more", then someone is going to note that no matter how much you earn, you can spend it all. So earning more without controlling spending is a waste.
If you say "spending less", then someone is going to point out that many Americans are at an income level where they can't cut spending. Whether this is true or not for any one individual, it does make sense in theory — if you make $30k a year and live in New York City, there's not going to be a lot of excess cash sitting around even if you're a miser.
Which leave us at an impasse…kind of.
Let's see if you think this bridges the two:
When starting out, earning more is more important. You probably have a low income and there's not much room for savings. So you need to focus on growing your career and maybe developing a side hustle so your income will grow steadily.
As your income continues to grow, controlling spending becomes more important. Otherwise you run the risk of spending all those hard-earned extra dollars.
How's that sound to you?
Both are Important
The truth is that they are both important and necessary to grow your net worth.
In fact, the phrase "spend less than you earn" makes them both important because it inter-relates the two. "Spend less" is in relation to "than you earn."
What's most important is what I think the heart of "spend less than you earn" is getting at — the difference between spending and earning, something I like to call "the gap."
In short, the larger the gap, the better.
And, of course, there are two ways to make the gap larger. I bet you can guess what they are.
Yep, earning more and spending less.
To the extent that you can raise income but keep expenses level, that's good.
And to the extent that you can keep income level but cut expenses, that's good too.
But the real magic happens when you raise income AND cut expenses. This makes your gap as large as it can be and super-charges your net worth growth .
Now some "experts" say you can't impact both — that you need to focus on one to really make an impact.
That's hogwash. You can certainly do both. In fact, that's what most millionaires do — they grow their incomes while controlling spending to make their gaps as large as possible. They then invest that gap and watch their wealth take off.
How to Make the Most of Each
Ok, so both spending less and making more are important. But what's the best way to do each?
There are obviously thousands of tips for saving and making money, but here are the top options for each in my opinion:
If you concentrate on these simple tips, you will be well ahead of most people financially and on your way to making your gap as large as possible.
From there you can pour gas on the fire to ignite your net worth, adding another way to make money here and a big money saving tip there.
So that's my take on the spend less versus earn more debate. What are your thoughts on the subject?