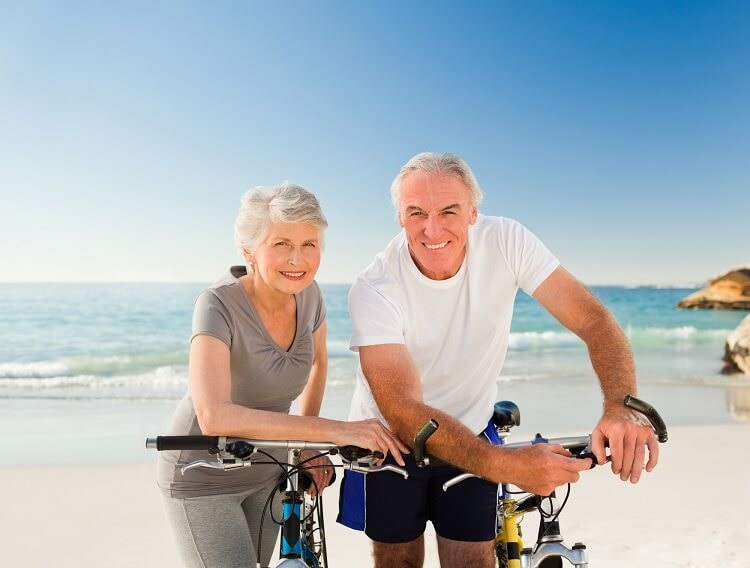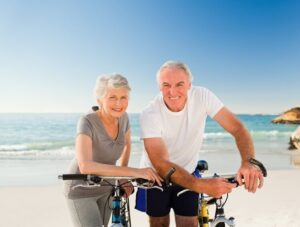 The book What Will I Do All Day?
ends with "10 take-aways that can help you get over retirement and on with living."
I thought I'd share those today and give my thoughts on them.
Let's get started…
1. Know your destination.
Quote from the book:
You shouldn't decide on Wednesday to retire on Friday. Even if you could retire, you're not ready until you know where you're headed. You need a plan, and developing a plan takes time. A successful retirement doesn't happen overnight.
My Thoughts
As the book You Can Retire Sooner Than You Think
notes, the difference between happy retirees and unhappy ones is five hours of planning per year.
It's an almost laughable amount. Five hours? Per YEAR? Certainly EVERYONE could do that, right?
And yet, they don't. In fact, my guess is that most people don't spend that much time thinking about how they're going to live for 10, 20, 30 years (or even more) without working.
No, most probably spend more time planning a birthday party for a two-year-old than they do one of the major financial issues in their lives.
So let me suggest that everyone can and should spare five hours a year to think about and plan for retirement.
It's the equivalent of reading one book on the subject every 365 days. Surely that's something everyone can accomplish.
I know this will be a shocker, but I recommend way more than five hours per year. I suggest that this be the case for many years, even decades.
Here are some specifics I think will work for most people:
At the start of your career — Start reading about financial basics and begin to develop a plan for retirement. A great place to start is my list of 12 Books that Will Make You a Financial Expert in One Year. Key component: start saving as much as you can as soon as you can. And of course, begin work on your E, S, and I.
Twenty years from retirement — Be sure you understand the financial end of retirement and are on track for success. I'd recommend reading any of the books listed in month 12 in my 12 books post.
Ten years from retirement — Begin a more in-depth effort to learn about retirement in general — both the financial and non-financial aspects. You'll want to make sure you're on track financially (and adjust if you are not) as well as begin considering how you might spend all that free time you're going to have.
Five years from retirement — Start tracking your spending to fine-tune your retirement expenses (and thus your savings). Make adjustments as needed. Be sure to build in some margins of safety. Start developing your retirement core pursuits — list ten and try them out with the goal of finding at least four you'll like doing.
Two years from retirement — Complete a detailed check of your progress on both financial and non-financial retirement issues. Adjust as needed until you land the plane.
Anyway, that's a general guideline I think works. Any thoughts on it?
2. Retirement is a process.
Quote from the book:
Give yourself time to get used to the idea of retirement, both before and after the retirement party. It's normal to lose your sense of direction for a while. You'll get it back as you start to adapt to a new lifestyle and work toward new goals.
My Thoughts
Here are a few things that will help your transition:
The planning/education process detailed above. The more you think and plan for retirement, the less of a shock there will be when you arrive.
Hearing stories from others. One of the biggest issues is that retirement is simply unknown. That's one reason I post retirement interviews — to demystify retirement so there's not so much fear, anxiety, and uncertainty around it. You can also chat with friends and family members about retirement, what they like about it, what they wish they had done differently, etc. The more information you have, the less "scary" it will be (and the less of an adjustment you'll need).
Having a plan for what to do with your time. If you have a long list of stuff you want to do in retirement, much of your adjustment will take care of itself. If you have nothing to do, you're probably in for a world of hurt.
That said, no matter how well prepared you are, there still will be an adjustment time.
I remember that first day of retirement. It was so strange to come down to my office and not go to work. Very surreal.
It was a bit unnerving, but that feeling only lasted a few days. Once I realized the world wasn't going to implode because I didn't go to work, elation took over and I got down to the business of enjoying retirement.
3. You determine the value of your days.
Quote from the book:
Designing your future begins with knowing what you value most and using this as your framework. Now is the time to put your highest values first.
My Thoughts
This one is very simple to me.
If you've followed my suggestions above, you will have several activities you love doing when you start day 1 of retirement.
From there, you can plan your days as you see fit, knowing you have a full slate of options for how to make the most of them.
And if you feel that you're not making the best use of your time after that, you can always change things up.
It's your retirement and you have the freedom to do what you want. There's certainly nothing written in stone you can't un-do.
4. Most successful retirements include work.
Quote from the book:
Work has too many psychological benefits to give it up entirely. The difference is you can focus on the parts of work that make you happy, and do only those!
My Thoughts
Really? MOST successful retirements include work? I would need to see some stats on that…
As Yoda said, "Work or work not. What do I care?"
Ok, so maybe he didn't say that, but if you want to work in retirement, that's up to you. Maybe there's something you're always wanted to do but it never paid enough. Well, now's your chance to give it a try.
And actually, if work is part of your planned retirement, then you can retire earlier than those who don't plan to work (since you'll need to save less to fund retirement).
And, of course, if you don't want to work, that's cool too. As long as your core pursuits keep you busy and loving life, who needs work?
5. Give serious thought to play.
Quote from the book:
Leisure activities play an important role in retirement. Don't brush them off as kid's stuff. Instead, look for activities that tap into your interests, skills, and curiosity.
My Thoughts
My guess is that leisure activities will make up a large part of the core pursuits you'll be developing.
I could classify much of what I do as leisure: walking, pickleball, reading, watching TV, travel, and on and on.
In fact, in the sense that leisure is "doing whatever I enjoy doing", then everything in retirement I choose to do is leisure.
Isn't being retired mostly one big leisure activity?
6. Too much freedom is too much of a good thing.
Quote from the book:
Structure will provide the direction and motivation to really get something done. You have the freedom to build structure into your life and then break the rules if they get in your way.
My Thoughts
First of all, this varies widely by person. Some need a lot of structure and others prefer more flexibility.
Second, freedom is the best thing about retirement (at least to me). I don't want to go and mess that up by scheduling myself to death.
Personally, I think people should focus on getting their core pursuits right — the 4+ things they like/want to do in retirement.
If you find those and truly enjoy them, your schedule will take care of itself.
7. Take on new roles.
Quote from the book:
Retirement has been referred to as a "role-less" stage, but it doesn't have to be. Start defining new roles for yourself that you can carry over into retirement.
My Thoughts
IMO this is part of the process everyone should use when they develop their retirement activities.
Dream a bit when you're still working. Try new things. See what works and keep those.
Then rinse and repeat the process — all throughout retirement.
I still have a to-do in my list that asks me "What would I do if I could do anything?" It pops up now and then to remind me to consider the possibilities.
8. You change the timeframe.
Quote from the book:
The game is played in two-year increments. You don't have to figure out what to do with the next 20-30 years of your life.
My Thoughts
I already shared in What Will You Do All Day in Retirement? how I like the two-year plan and how we use it.
It's a general framework — nothing too rigid — at least for us. Everything is subject to change if we want it to be.
Again, freedom, and the ability to do what you want when you want, is the best part of retirement, so we leave things wide open even when "planning" the next two years.
But having a general sense of how the next two years will go does provide a tiny bit of structure that even I can live with. Ha!
9. Your close relationships with friends and family can be the greatest source of satisfaction in retirement.
Quote from the book:
Look to expand these circles and invest time in nurturing these relationships. Start building on them before you retire.
My Thoughts
Retirement gives you freedom and freedom gives you time.
You can then use this time to connect with those you love.
Because of retirement, here's how I've been able to connect with those closest to me:
I was able to be home for my daughter's last year of high school. I also took her back to/picked her up from college every time she needed help (plus dropped her off in DC for a summer internship).
I was able to mentor my son and get him ready for his ministry trip to Hawaii.
I am able to walk at least once but generally twice per day with my wife. Each walk is at least 45 minutes and we get a lot of chatting done during that time.
I talk to my mom a couple times each week — usually for an hour or so.
We have been on numerous family vacations including the four of us plus my parents. And the latest trip included our son-in-law as well.
As for friends, I've met so many new people (pickleball is great for this) and reconnected with old friends (from college). Time let's you do that — to relax a bit, have an extra chat or two, and make connections you would have liked to but were too busy for when working.
10. Volunteering pays generous happiness dividends.
Quote from the book:
Consider it an investment and add it to your retirement portfolio!
My Thoughts
Hahaha! Did you think I could do a retirement post and not include volunteering? Of course not!
I won't go into all the benefits of it again. Just let me say that many ESI Money readers are doing some great volunteer stuff and having the time in retirement can make those options available to us all.
That's it for the list. See any that jumped out at you? If so, why did they make an impact?