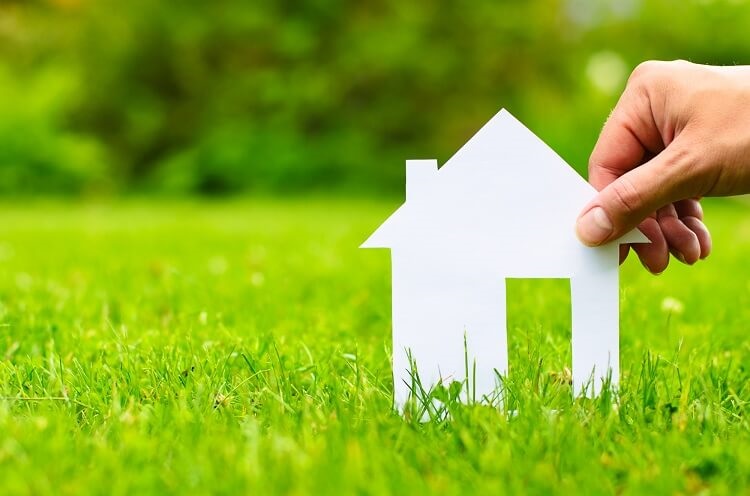 In going through posts on my first site (FMF) I discovered something that I didn't remember — I interviewed David Bach.
Yes, THE David Bach, author of The Automatic Millionaire
and creator of thoughts like making your finances automatic and the latte factor.
I can't believe I forgot that…
Anyway, it was 2006 and he had just written his latest book The Automatic Millionaire Homeowner
and was doing interviews about it.
Apparently we almost chatted, but that didn't happen. Here's what I said about our missed phone conversation:
The interview was conducted via email, though that wasn't David's wishes. He actually intended to (and wanted to) call and TALK to me. As you can imagine, I was THRILLED. However, our two scheduled phone calls were cancelled, one for a reason I can't remember and the latter because CNN wanted him to be on a program during that time. Since CNN has a bit bigger reach than Free Money Finance, I could certainly understand. 😉
Finally, he had a FIRM day/time that he could talk to me — and I was busy. Darn! So I emailed him the questions and he sent them back a few days later. It actually made it easier for me to post this (copy and paste), but I still would have LOVED to have talked to him.
And that was it. I saw him in person several years later at FinCon (from afar). He's very personable and full of energy, as you might imagine. He's also a very likable guy.
The interview is worthwhile for several reasons which is why I'm running it here.
First, it's an interview with David Bach! That's kinda cool. As you'll see below, at the time his book was in my top three recommended money books. I've matured a bit since then in my financial thinking and knowledge, but he still ranks as one of the books in my list of 12 Books that Will Make You a Financial Expert in One Year.
Second, it has some worthwhile concepts in it (like the three steps to becoming a millionaire). I'm not a believer in "your home is an investment" (it is an asset, it's just different than an investment IMO), and thankfully this book is more than that. In a way, it's a smaller version of the "buy one house a year for 20 years" strategy we've talked about here. That said, I wouldn't rate this as a top real estate book. It's more of an "intro to real estate" book.
Third, he puts a big emphasis on giving. He's a donor to Habitat for Humanity, an organization I've supported in the past. In addition he always mentions giving in his books, something I really like. At the end of the interview I've included some of his thoughts on giving from another post.
And finally it's an insight into personal finance discussions in 2006. It was like going back in time for me to read this. He mentions "Wells Fargo" as a positive, which at this point it was — they had yet to be outed as sleezy. We also discuss "zero interest/no-money-down loans". Remember when that was a thing? Of course we all paid for it a few years later.
I'll be back at the end of the interview to add some closing thoughts, but for now, here's my interview with author David Bach…
————————————————————–
Free Money Finance (FMF): To start, please tell Free Money Finance readers what's going on with David Bach — other than writing books, give us a few details on what you do and why you do it.
David Bach (DB): First, let me thank you for your positive review of my new book.
The Automatic Millionaire Homeowner
is the seventh book in my "Finish Rich" series, so writing has kept me pretty busy over the past few years.
I'm also a contributor for Yahoo! Finance and write a bi-weekly column called "The Automatic Millionaire." And I do a lot of speaking around the U.S. and in Canada. Over the next month, I'm visiting 14 cities across America as part of my "Great American Homeowner Challenge" tour, in which I'm giving free financial literacy seminars. And I'm also currently taping a seven-part series with Oprah Winfrey called "America's Debt Diet."
I do each of these things for the same reason – to try to educate ordinary Americans about money so they can improve their lives and achieve financial security.
FMF: Why this book now? Why a real estate book?
DB: Two reasons. First, I believe that the single most important financial decision a person can make over the course of their lifetime is to buy their own home, and I wanted to develop a book to take people by the hand and show them how they can build wealth through real estate.
Second, I write my books in response to the kinds of questions that people ask me, and over the last few years I've had many, many people tell me that they were looking for a book that would simplify the home-buying process for them and lay out in concrete terms the steps they can take to make owning their own home a reality.
FMF: What do you hope to accomplish with the book?
DB: I wrote The Automatic Millionaire Homeowner as part of my mission of trying to help 10 million Americans over the next three years to become first-time homeowners who can share in the American dream. I often say that homeowners get rich while renters remain poor, and while that may sound harsh, it's true.
Homeownership is the single greatest difference between the "haves" and the "have-nots" in American society, and my goal is to give ordinary people the basic education and confidence they need in order to be able to share in the American dream instead of just watching from the sidelines.
FMF: How important is home ownership in the "Finish Rich" equation? Is it more important than the latte factor? More important than saving automatically?
DB: I see homeownership as the bedrock of anyone's financial plan, but all three of the things you mention are equally important and they all work together to the same end – to live and finish rich.
Basically, if people do just three things, they will be squarely on the path to becoming a millionaire. Those three things are 1) to "pay yourself first" by making regular contributions to a retirement account such as a 401K; 2) to make it automatic so you don't have to rely on discipline to succeed; and 3) to buy a home and set up an automatic bi-weekly mortgage payment system.
Very few people take advantage of bi-weekly mortgages, but it is the simple secret to shaving years off the life of your mortgage loan, savings tens of thousands of dollars in interest payments, and being able to retire early if you so wish.
FMF: Why should someone buy this book? What will it do for them?
DB: If you are currently a renter it will show you how to become a homeowner and help you understand why moving from renter to home-owner is such a life-transforming step.
If you are already a homeowner, it will show you how to leverage your home to become a millionaire.
I show people how to buy a second home or investment property, how to become a landlord, and how, by owning just a few homes over the course of your lifetime, you can become a millionaire. Real estate is the only investment people can make that results in tax-free profits, and, as the tax laws are currently structured, they can do this again and again.
FMF: There were a few parts of the book that I wasn't clear on — maybe you can clarify: Are you saying everyone should own a house?
DB: The first thing people have to understand is that as long as they are alive they are going to have to live somewhere. Given that simple fact, people can either buy a home, build equity, and reap the benefits that come from that, or they can pay a landlord tens – or even hundreds – of thousands of dollars in rent over the course of their lifetime and have absolutely nothing to show for it.
Obviously, people need to understand their current situation and assess the current state of their local market when making a decision, but nine times out of ten I would argue it makes sense to own a home.
FMF: Are you saying that once their initial house is purchased, everyone should work on buying another one?
DB: In general, yes.
Owning one house is good, owning two is better, and owning three is great – provided you're ready to become a landlord. I call this adopting the "Automatic Millionaire Mindset," which involves seeing your home not just as a place you live in but also as a source for building additional wealth.
However, I do not advocate trying to "time the market" by buying properties you hope to "flip" for a quick profit. That's a risky and inadvisable approach and I warn people of the dangers of trying to do that. I recommend a long-term approach, one that comes down to time in the market instead of timing the market.
FMF: What sort of debt/borrowing arrangement do you recommend? I know you discuss several alternatives, but what do you RECOMMEND? – especially in light of today's zero interest/no-money-down loans?
DB: For most people, I would recommend a conventional fixed-rate 30 year mortgage. That kind of mortgage offers stability over the life of the loan and enables people to "lock in" today's interest rates, which are still close to historical lows.
I discuss in the book the pros and cons of alternative kinds of mortgages such as zero interest/mo-money-down loans, and while I think these kinds of products can be helpful to some people, they are inherently more risky and are not for everyone.
The most important is for people to get what I call the "right fit" mortgage, meaning a mortgage that takes into account their individual financial situation and that they can really afford.
FMF: Tell us about your relationship with Habitat for Humanity – what are you doing with them and why?
DB: We've donated $120,000 to Habitat for Humanity – New York City to rebuild and renovate a historic building in the Bronx, New York, which will provide housing for eight low-income families.
In partnership with Wells Fargo Home Mortgage, we are also building homes across the country in each of the regions where I am speaking on my "Great American Homeowner Challenge" tour. Habitat for Humanity is a fantastic organization and one I'm happy to support; what they do really highlights the importance for all of us of giving back to our communities.
FMF: In each of your books, you talk about the power of giving — why?
DB: Quite simply, I believe that happiness begins with giving. The more you give, the more comes back to you.
It is the flow of abundance that brings us more joy, more love, more wealth, and more meaning in our lives.
FMF: The Automatic Millionaire is one of my three recommended must-read personal finance books. It's amazingly simple, yet brilliant. I was listening to a podcast the other night and Phil Town recommended it as well — as a great book on how to save money. I see the book as much more than that — do you too — or is the latte factor the single-biggest takeaway from it?
DB: Thank you, and thanks also to Phil Town for his recommendation.
The latte factor is an important part of The Automatic Millionaire, but it's not the single-biggest takeaway.
The idea of "paying yourself first" by automatically funding your retirement account is equally important, and sadly it's something that not enough Americans are doing. Our consumer society encourages people to "lease their lifestyle" and live on credit, and in that climate learning to save money for the future is a big step to take. So that lesson provides an equally important takeaway.
Ultimately, The Automatic Millionaire is a book that is intended to give people hope and to show them that it is possible to re-capture the American dream. It's much more than the latte factor or paying yourself first, it's about finding the inspiration to take action right now to change your life for the better and re-capture the American Dream.
FMF: Do you blog? Why or why not?
DB: I've just launched a new blog that is enabling me to have more direct contact with my growing FinishRich community, which is now more than 200,000 members strong.
I love the exchange of ideas that blogs – including your own – encourage.
FMF: What's next for David Bach? I expected "Automatic Millionaire Income" to be the next book in the series – something that people would REALLY be interested in, hasn't gotten a lot of coverage, yet you've covered the topic a bit (how to make more money) in some of your books briefly. Any thoughts on this idea?
DB: One of the areas I'm most interested in is helping to educate young people about money so they can learn good financial habits and get started early on finishing rich. So it's likely that in my next book I will take on that issue — although I do appreciate your idea.
—————————————————
Separate from that interview, I posted some other thoughts David had on giving as follows:
One thing I personally love about David Bach's books is that he always includes a chapter on giving. There aren't many personal finance books that talk about giving — much less devote a chapter to it — and I commend David for doing this and keeping an important financial topic in front of the millions of people he reaches.
Here's one of my favorite quotes on giving from The Automatic Millionaire Homeowner:
Money is good, and I sincerely hope you get the riches you want. But money will not give your life meaning.
What will is giving something back. As I see it, the only reason to learn how to make more money and build wealth is ultimately to be able to help others. We are put here to make the world a better place. And here's something amazing. Although you should give simply for the sake of giving, the reality is that abundance tends to flow back to those who give. The more you give, the more comes back to you. It is the flow of abundance that brings us more joy, more love, more wealth and more meaning in our lives.
David is backing up his words with action. Recently, he donated $120,000 to Habitat for Humanity in NYC. This is from his newsletter:
Your support for this book [The Automatic Millionaire Homeowner] is also going to help an amazing cause. That's because I am personally donating $120,000 of the proceeds from this book to Habitat for Humanity in New York City. Everyone at my company, FinishRich Media is so thankful to be able to participate in this project to completely renovate and rebuild a beautiful historic building in the Bronx, New York which will provide a new home for 8 families. We couldn't have done this without you.
—————————————————
So, what's the takeaway from the above?
Namely that you can build wealth over a lifetime with real estate.
I know, not new news for most people reading this, but it's a message I like bringing up on a regular basis to drive the point home.
Also it's another pitch for both making finances automatic and watching small spending.
My biggest "automatic" move was making sure I bought index funds automatically. With every paycheck I was investing in my 401k as well as my brokerage account — paycheck after paycheck, month after month, and year after year.
Doing that made growing my net worth pretty easy over the long term.
As for watching spending, I'm a believer that small spending can add up. Yes, I watch the big expenses (of course) but the small ones can kill your finances too, so I keep an eye on them as well.
Ok, well I used to keep an eye on them when I was actively working on financial independence. Nowadays things are a bit more lax. 😉
My guess is that David Bach has been a big influence for many ESI Money readers. Does anyone want to share how his teachings have helped you?
A Big P.S.
After I wrote this and had it set to publish, I found an interview with David Bach (done by Wes Moss) that I thought was excellent.
You can see that here:
Here's what I found very interesting about this interview:
He said to retire as soon as you can as life is not guaranteed. The story he tells to support this will give you chills.
You need to decumulate (ISE) and enjoy your money. Many of us are finding this easier said than done.
Take Social Security early especially if you don't need it. It's that last part that makes this point of view very interesting.
Cost of living in high cost of living cities is a killer – especially high cost American cities. Hahaha. Shocker, right? But even I was surprised at the difference between NYC and an expensive foreign city.
Much of the rest of the world has a better lifestyle (in his opinion) because they work to live versus living to work. I'll let you be the judge of whether you think this is correct or not, but it's at least worth consideration IMO.
Moving overseas can increase quality of life and speed up retirement date. His thoughts are that the lifestyle is better for far less money. What's not to love?
Cost of living in Florence versus NYC – dramatically less in Italy. I was very surprised.
Cost and quality of healthcare overseas versus US – WOW!!! Even more surprising!!!!
His personal retirement. Good for him — he's actually taking his own advice.
Overall, I found this to be a fascinating interview and one of the best money podcast episodes I've heard in some time.