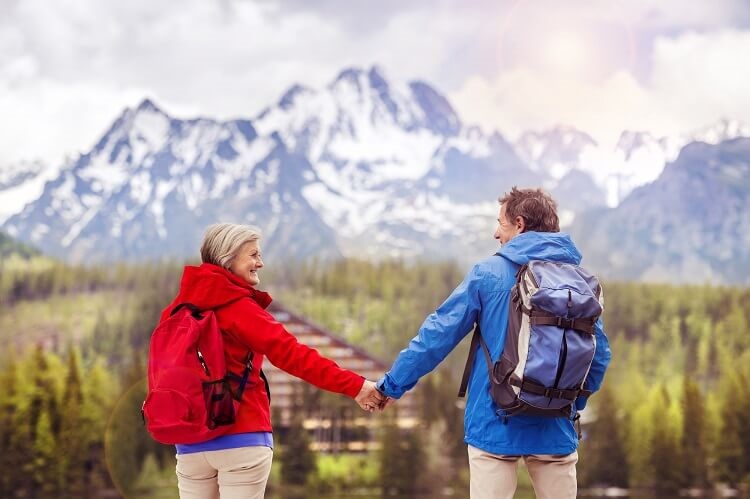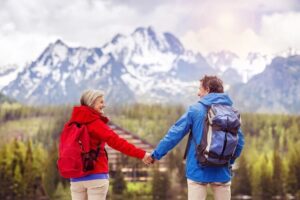 Today we continue our coverage of the great retirement book What Retirees Want. It is packed full of great information and statistics about the state of retirement today.
If you've missed any posts in this series, there are two ways to catch up. You can begin with the first post, which is an introduction and overview of the book, and click through to the next posts at the end of each one you read. Or you can check out my retirement category and scroll through the posts there.
Like with other books I've reviewed on ESI Money, I will share some key passages from this one and give my thoughts on their conclusions.
Today we'll finish reviewing the research on what retirees do with their leisure time.
Let's get started…
The Leisure in Retirement Journey
We begin by digging into the five stages of leisure in retirement (which are the five stages of retirement we've already covered but with a focus on leisure activities in each stage).
The book introduces this section with the following:
As people move into and through retirement, the role of leisure in their lives continues to evolve. We can use the five stages of retirement that we introduced in Chapter 1 to trace how retirees' leisure experiences and priorities change along the journey. Leisure services providers who recognize these stages can catch customers at the right time, be it with new leisure experiences or useful leisure planning tools.
Now let's get into the stages. I'll share each one and then give my thoughts before moving to the next stage.
Here we go:
Stage 1: Imagination. Decades before retirement begins, most people are totally time constrained, raising then launching their children, advancing their careers, and sometimes caregiving their parents. Vacation and leisure during this period of life are usually short and must be organized around work breaks and children's school schedules. However, bucket lists begin forming during these years, and people begin to imagine all of the things they might do when empty nesting and retirement liberate their lives a few years down the road.
This describes us almost perfectly.
We were very busy raising kids, working, growing our family, etc.
I had limited time of, and we used almost all of it for family vacations — to see my parents and my wife's family (which lived in different directions from us — one east and one west).
We did do a handful of "big" vacations — like our trip to Disney and one to Aruba before we had kids — but most were driving trips to spend time with family.
As time went on and I got more vacation (from two weeks to three to four per year), we started adding cruises to the Caribbean to our list.
The first one we took just as a family, then took the next two in this stage with my parents. These were awesome family trips in many ways and my only regret is that we didn't start doing them sooner.
We tried them in the first place because we wanted something to break up the long Michigan winters, which they did, but they were so great that I wish we had 2-3 more under our belts. They would have created some awesome memories.
As for non-travel activities, we were involved in volunteering, exercising, writing/blogging, and our kids' activities (I was a coach for many of my son's teams and he and I refereed many years).
Stage 2: Anticipation. In the five years or so prior to retirement, many pre-retirees begin to actively look forward to more time off and the activities they'll fill it with. Leisure travel in this stage is often for purposes of escape from work and recharging one's batteries. However, there's dip in people's leisure travel and spending in the two years before retirement. Many are gearing up mentally and saving up financially for the retirement celebration trip or cruise.
One or two of our cruises would have fallen within this "five years before retirement" window.
I certainly used them to recharge which is why we took longer cruises (10 to 12 days). The seven-day cruises just didn't allow enough time to unwind before the next work day wasn't that far away. 🙂
As for non-travel activities, they were pretty much the same as above, though we added video games to the mix (many we played as a family — the best of which were Ultimate Alliance, FIFA, and Little Big Planet).
Stage 3: Liberation. Newly minted retirees, in the first two years or so of retirement, are enjoying their newfound time affluence. The sense of liberation and thrill of self-discovery can be enormous, and more than three-fourths of new retirees feel they finally have enough free time. However, during this transitional period, significant numbers feel unsettled, anxious or bored. More than a third say it's harder to structure their time than it was before they retired, and nearly half say they feel guilty about not using their leisure "productively."
I totally hate the lack of structure thoughts we see related to retirement now and then. Ugh. How did these people get this far in life without being able to manage their time?
For me, two things helped:
I am a curious and active person. So I had a lot of things already going on and I was open to trying new things.
I had a plan. I just didn't wake up on day 1 of retirement wondering what I was going to do. I had a good sense of what I would do which became more of a schedule over time.
So what did I do?
There were several things I had on my plate that I knew were going to be regular activities including:
Exercising
Walking — Started lower but am now up to 20k steps per day
Blogging — I ramped up my writing
Travel — In addition to more driving trips to see family, I also traveled several times to/from college in Virginia to drop off/pick up my daughter, I went to a financial bloggers conference in Orlando, and took a family vacation to Grand Cayman.
In addition to these regularly scheduled events, I discovered a couple other new activities along the way:
I bought, grew, then sold Rockstar Finance. I loved the site, the challenge of growing something, and the thrill of selling for a few times what I paid for it. 🙂
Pickleball!!!!! About two years into retirement my wife and I saw the courts at a park near our house and wondered what was going on there. We did some research and discovered pickleball. We bought a couple paddles and a few balls from Amazon (a starter kit), went and played a few times, met some people, and got into a pickleball group. The rest is history!!!! LOL.
And to address some of the other thoughts above:
"Newly minted retirees…are enjoying their newfound time affluence." This was and is me for sure! I LOVED being retired from the get-go and I still love it! Let me do the retirement shout: Freeeeeedooooooommmmm!!!!! Haha.
"More than three-fourths of new retirees feel they finally have enough free time." Uh, so there are still 25% of people who think they don't have enough free time? I know we all say we're "busier than ever" in retirement, but really, it's not enough for a quarter of the population?
"During this transitional period, significant numbers feel unsettled, anxious or bored." I'll admit that the feeling of not going to work was initially kind of unsettling and strange for me. I had been doing something for a few decades and now wasn't doing it, so it's bound to be that way. I kept waiting for the world to implode for some reason. But it never did. So each day it got better until somewhere around day 4 or 5 I realized I was free and everything was ok. After that it was PURE JOY!!!!
"Nearly half say they feel guilty about not using their leisure productively." First of all, I have not felt guilty for any reason. Second, I don't have any "productivity" expectations, so I can't fall short of them. LOL.
Stage 4: Reorientation. The sense of freedom enlarges. Spanning the period from 3 to 15 of retirement, the enjoyment of leisure continues to grow and deepen. The large majority (72%) want to try new leisure activities, not just do things they've already done, and there's an uptick in activities involving personal growth, learning, adventure, and the outdoors. They establish everyday leisure routines: exercising, shopping, reading, volunteering, taking classes, socializing with friends. As they seek immersive experiences, they travel more, from weekend trips to visit their grandkids to international excursions.
This is the stage I'm in now.
I have kept doing most of the items noted above, adding to and/or expanding many of them as follows:
I have hired a trainer who I meet with every 2-3 weeks. I also started a routine where I'd order a sandwich and coffee from the gym's cafe after every workout. I'd sit there, eat, drink, and read a book. It's both relaxing as well as enjoyable (and educational as I usually am reading something non-fiction).
I added Audible books to my listening as I walk (when I'm not walking with someone) and have had some really great "reads" over time (again, mostly non-fiction — I'm a big history fan).
I started the Millionaire Money Mentors. People had been encouraging me to do something around millionaires for awhile and I wanted to do more than just write a book (I might do that one day, but didn't want to lead with it). So I created something first and foremost that I would want to be part of. Then I made it available to everyone else. 🙂
We traveled some more. I went to a Washington, DC bloggers conference, went back to Grand Cayman with family, went on another family vacation to Ft. Myers Beach, and took a 13-day trip to Hawaii which included a 7-day cruise to several islands. Then Covid hit and this ground to a halt. I have taken a few trips since Covid — including a couple to Las Vegas when my mom was sick, two to Iowa to bury her and visit relatives, a trip to the Ozarks for a weekend with some of my closest college friends, and now some winter time in The Villages in Florida (FYI, that last statement is somewhat a leap of faith as I'm writing this post in September even though you're reading it in the time I'm supposed to be in Florida — I hope it happens!)
I'm playing as much pickleball as ever — 3-4 times per week and on a much higher level than when I started. I have even taken some lessons and invested in better equipment to improve.
In addition to these, I have a few things on the list of potential future activities:
I want to create some courses. There are many advantages to this such as helping others (I see it as being similar to volunteering), learning something new (the technology to offer them), creating challenges (in writing and marketing), and, as a side benefit, additional income. Of course these take time and effort to complete and I don't need the money, so there's no urgency making me do them now. LOL.
The Villages offers many fun clubs and groups. I hope to expand some current interests (like playing chess) and learn some new ones (like drone piloting). I might even take up golf! Time will tell!
Our kids plan to visit us in Florida and Disney World is on the agenda. It should be fun.
As for new travel, we've talked about Hawaii, Grand Cayman, a cruise, and French Polynesia to name a few. Whether we'll do any of these or not, time will tell (and we'll see how things progress with Covid).
I hope to find a way to teach young people about money as a volunteer activity. Not sure if this will work out or not, but I'm willing to try.
I'm sure some more ideas will come up over time. I'm not the sort who rests on current activities and calls it a day.
Stage 5: Reconciliation. Fifteen years into retirement, and later for many, the focus of leisure gradually shifts more to maintaining health and enjoying familiar activities. More of retirees' leisure is spent relaxing and connecting with family and friends. While they are often happy, relaxed, and content, health conditions and caregiving responsibilities can limit leisure activities and keep them close to home. Travel is more often with family and multigenerational, sometimes on "heritage trips."
Time will tell what happens in the future, but we certainly are focused on doing what we want to do now, knowing that we might not be able to do it later.
The book ends this section with the following:
We've heard many retirees reflect upon their journeys. One described the adjustment in Stage 3: "When you retire, after taking some time to simply crash, the initial 'woo-hoo' wears off, then you have to create your own meaning and purpose somehow. For me, that involved getting out of the house, taking classes, and making sure that I was keeping my head going and working toward some kind of goal."
A few thoughts:
The "woo-hoo" still hasn't worn off for me. Most of the time when I think of being retired it seems like I'm getting away with murder. Haha. I imagine it will feel less this way as I get older and more people my age retire. It most certainly felt very strange when I retired at 52.
My advice is to have a plan for your time well before you retire. Try out some activities pre-retirement and find a handful you know you'll like. Also either take some time off to test retirement and/or move into semi-retirement. Either of these can help you create a plan for what you'll do once you fully retire. Don't just retire and "wing it" then wonder what's next when the woo-hoo wears off. Create your purpose and meaning in advance so you know you'll have a great retirement.
I do like having goals. They have a built-in mechanism that keep me moving forward/advancing.
Let's wrap up the subject…
Everyday Leisure and Staying Healthy
The book ends the discussion on leisure activities by covering everyday versus special occasion activities in retirement.
Here's a summary:
The wide spectrum of leisure activities fall in two base camps. Everyday leisure, as the name suggests, is how people spend most of their leisure time – relaxing or exercising, socializing or enjoying jobbies, reading or watching TV. Special occasion leisure, in contrast, is more of what we now think of as a "vacation," and involves going places or doing things out of the ordinary, often after some serious planning and anticipation.
So for me working out, walking, blogging, pickleball, etc. are daily activities whereas travel is more special occasion.
I like both (of course) and what might be surprising to some, I enjoy the daily activities as much as the special ones. There truly is joy in the small, simple things.
I tell you, retirement life is a good life!
The book also shares a table listing the everyday leisure priorities of retirees as follows:
Staying health/improving health: 83%
Relaxing: 72%
Family connections: 58%
Fun: 57%
Friendships/social connections: 56%
Personal growth/learning: 47%
Religious/spiritual growth: 43%
Contributing/giving back: 41%
Entertainment: 37%
Rejuvenating/recharging batteries: 36%
We have all of these in one measure or another and our numbers mirror the results above for the most part (i.e. we spend more time doing the ones with higher percentages and less time for the ones with lower percentages).
If there's one I hope to grow a bit in the years to come, it's "contributing/giving back". I currently plan on doing this by teaching young people about money, but I'm open to new/different opportunities as well.
For the next post in this series, see What Retirees Want, Health is Wealth.