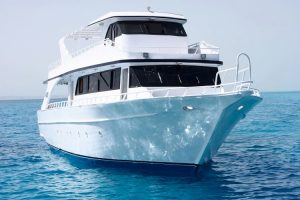 Today we continue the ESI Scale Interview series where people answer questions about their success at working the ESI Scale.
In short, the series focuses on what the interviewee is doing in the areas of earning, saving, and investing. They also get an opportunity to ask ESI Money readers for suggestions if they choose to do so.
If you'd like to be considered for an interview, drop me a note and we can chat about specifics.
With that said, let's get started.
My questions are in bold italics and his responses follow in black.
OVERVIEW
Please tell us a bit about yourself.
I am single, 28-years old, and I live in an expensive beach city in Southern California.
I currently rent a small room in a small condo with 2 roommates. My share of rent is $840/month.
All-in-all I spend about $1k/month in rent and utilities which is great for the location.
What is your current net worth?
Net Worth: $126,644
Money Market Emergency Fund (Goldman Sachs Marcus): $10,008
Checking/Savings accts: $919
Taxable Brokerage: $8,759
Tax Deferred:
Roth IRA: $22,987
Traditional 401k: $49,364
Roth 401k: $24,693
Other Assets:
How did you accumulate your net worth?
I accumulated my net worth from my primary job (more about this in the career section) and investing through my retirement accounts.
EARN
Tell us a bit about your career.
I graduated college with degrees in Accounting and Financial Management.
My first job out of college was at a large investment management firm on the account management team (tons of hours).
My starting salary was $52,000 with a bonus of ~10%.
After a year and a half in this position I switched firms which provided a higher salary and a much better work-life balance.
In my current role, I work in the operations department of a specialty investment management firm.
It's a middle office function so the pay isn't as high as many would receive in a front office role.
In summary, my annual salary has been (base + bonus):
2013 (annualized – I started working in June 2013 after college): $57k
2014: $75k
2015: $79.5k
2016: $83.5k
2017: $84.5k
2018: $94.5k
2019:
Base Salary: $79,500
Guaranteed Bonus: $18,000
Variable Bonus: TBA
Total guaranteed 2019 comp: $97,500
The company uses the guaranteed bonus as somewhat of a retention to ensure I stay at the company for the entire year.
I was given a large raise and promotion in 2018 because I passed the Chartered Financial Analyst ("CFA") exams. I think this designation will open many doors for me in the long run.
One unsettling thing that happened at my current company is that they went through a pretty significant round of layoffs (~30% of the firm was let go).
I made it through, but it is a bit alarming to see all these layoffs happen during one of the best economic times in history.
Do you have a side hustle?
No side hustle. I'm working on that in 2019
If you were rating these results on a scale of 1 to 10 (with 10 being best), what rating would you give yourself and why?
7.
A ~10% annual growth rate in annual income is decent.
I give myself a C- because I should have generated a side-income of some sort to increase my investing potential. In my defense, it was nearly impossible to do anything outside of studying/working during the 4 years it took me to get through those exams. Now that those are done, I can focus on getting this rating to a 10.
What are your future plans regarding growing your income?
In the financial services industry, there are usually large bumps in salary for switching companies.
To that end, I plan on networking within my industry to position myself for a higher paying role at a different firm in the next ~3-5 years.
As I mentioned previously, the Chartered Financial Analyst designation should help me tremendously when I am marketing myself for a new role.
I will pursue my MBA if my company is willing to provide tuition assistance.
Personally, I think MBAs are far too expensive these days without a tuition assistance package. An MBA costs ~150k – 200k. If a company is willing to front the bill, I think the degree has potential to grow my primary income substantially.
I am working on a couple of side-hustles as of the time of this writing:
One-time side hustle: Selling all my extra stuff (surfboard, drone, scope, extra golf clubs etc.)
I plan on starting a personal finance blog this year to help others much like ESI has helped me. I've started writing articles. I'm now in the process of choosing a blog name (I'm open to any suggestions!)
SAVE
What percent of your gross income do you save?
Short answer: 24%
Long Answer: I calculate my savings as a % gross income after making adjustments for estimated tax withholdings for the pre-tax portion of my savings (stepping through the calc using 2018 year-end estimates):
Gross Income:
I add my company 401k match to my gross income.
Adj. gross income (denominator) = $94,500 + $3,380 = $97,880
Pre-tax investments:
I calculate the liquidation value of any pre-tax investments using my current tax rate of 28% (this includes fed, state, social security, and all other CA taxes). I do this because I prefer to see a more conservative figure to keep my motivated to save more.
Pre-tax 401k contribution = $9,240 * (1-.28) = $6,600
Pre-tax company match = $3,380 * (1-.28) = $2,400
Liquidation value of pre-tax investments = $6,600 + $2,400 = $9,000
Post-tax investments:
Roth 401k = $5,500
Taxable brokerage account contributions = $3,400
Emergency Fund Contributions = $6,200
Checking & Savings acct contributions = $1,700
Total post-tax investments = $16,800
Credit card increase:
I pay off my credit cards in full every month. The change in credit card liabilities at year end was the difference between 2017 and 2018 year-end liabilities. This decreases my 2018 annual savings rate because it is money already spent.
Credit card increase = $2,700
Gross savings rate = ($9,000 + $16,800 – $2,700) / $97,880 = 23.6%
If I were using a simple gross savings rate calculation, my savings rate would be closer to 30%
How did you get to this level?
To be honest, I started with a near 0% savings rate.
I have been working very hard to increase my savings in all my accounts, but, specifically, in my taxable accounts.
I don't have any issues when it comes to saving in my retirement accounts, but I have a mental block when it comes to saving in my taxable accounts.
I think it may be in part due to how I was raised. Before getting into the details, I want to start by saying I had an amazing upbringing, and my parents are amazing people who I still consider to be a couple of my best friends to this day.
With that being said, my parents were the classic "Under Accumulators of Wealth (UAWs)" from the book The Millionaire Next Door
. They had high incomes so, from my perspective, as a child, I thought they were very wealthy since there was so much emphasis was put on consumption instead of saving/budgeting.
It wasn't until I read The Millionaire Next Door that I realized how big of a difference there is between income and wealth.
I'm striving, like most others reading ESI, to become a Prodigious Accumulator of Wealth. I think for me to become a PAW, I will need to put a ton of extra focus and effort into budgeting/saving.
If you were rating these results on a scale of 1 to 10 (with 10 being best), what rating would you give yourself and why?
Retirement saving: 7
I haven't been able to max out the accounts every year, but I am moving in the right direction.
Non-retirement saving: 3
I have some savings outside of retirement, so I am giving myself a 3 rather than a 0.
What are your future plans regarding saving your money?
Focus on maxing out the tax-advantaged accounts and increasing my cash position in my emergency fund to 6-months' worth of living expenses.
The $10k I currently have in the emergency fund is good for about 4 months.
INVEST
What are your main investments?
Contributions:
Traditional 401k: 17% of salary. Company match: 4%. I plan on using some of my guaranteed bonus to max out this account at year end ($19k)
Roth IRA: $500 automatic transfer from my brokerage account which will hit the max of $6k in December of this year
All my investments are through low-cost fund providers and broken out as follows:
US Stocks (64%)
iShares Core S&P Total US Stock Market Index (ITOT): $8,098
Fidelity Total Market Index Fund (FSKAX): $40,184
Fidelity Extended Market Index Fund (FSMAX): $18,909
International Stocks (24%)
iShares Core MSCI EAFE ETF (IEFA): $4,256
iShares Core MSCI Emerging Markets ETF (IEMG): $9,746
Fidelity Spartan International Index Fund (FSIVX): $11,055
Alternatives (8%)
Vanguard REIT ETF (VNQ): $8,935
Money Market (4%)
Fidelity GOVT MMRK Premium (FZCXX): $4,278
The total annual fee for this portfolio is 0.06%.
I keep the Alternatives and most of the International stocks in my Roth IRA. I think the international/emerging market stocks will perform better in the long run, so I keep these investments in the tax-exempt account.
I am working on increasing my international stock allocation to closer to 30% of my portfolio which is more in line with a 2050 Target date fund (more on this below).
The above portfolio performs much like you would expect. It goes up when global markets are up and down when they are down. The Alternatives and cash make the downs a little bit more tolerable.
In a perfect world, I would invest everything in a target date 2050 fund and sit back and relax, but the 2050 TDF in my 401k charges 0.65%/year which is a bit too high for my liking.
I just started using the TDFs (Fidelity, Blackrock, and Vanguard) allocation to create a similar allocation with cheaper alternatives.
Each one of these providers posts their allocation between US Stocks, International stocks, Bonds, and Cash equivalents in detail every month or quarter. I use the average of the 2050 allocations create my own target date fund with lower fee investment options.
At the end of the quarter, I plan on comparing the performance of my account vs. the TDF to see where I stand. I think the performance will be similar, but I will get separate benefits from asset location and lower fees over the long run.
Note that I just started the "TDF portfolio mirroring" this year, so I am adjusting my portfolio weights with new contributions. It will take most of 2019 to get the portfolio to a good steady state (if markets don't do anything too crazy)
TDF portfolio mirroring approach savings: 0.59% (we'll see if the performance is similar)
If you were rating these results on a scale of 1 to 10 (with 10 being best), what rating would you give yourself and why?
8.
Historically, I have held a diversified portfolio. However, I used to trade my accounts more than I probably should have. I'm working on getting to a steady state portfolio allocation that I can stick with over the long run.
What are your future plans regarding investing?
Max out my tax-deferred accounts and invest as much as I can in low-cost index funds.
WRAP-UP
What money mistakes have you made that others can learn from?
One of the first things I did at my first job out of college was to max out my IRA. Shortly thereafter, I took money out of the IRA and bought a dirt bike. Obviously, this was a terrible decision, but I did learn a lot from this mistake the following year during tax season.
Trading individual stocks. My first few years in the workforce I traded some single-name stocks. I have since wised up and switched to an all index fund approach. Working in the investment management industry, almost everyone trades individual stocks. I always hear about their winners and never hear about their losers. More often than not, my colleagues give me flack for buying the index. I guess we'll have to wait and see who comes out ahead!
Unvested 401k – I left my first job before my 401k vested which was worth ~10k. I still think I made the right move by leaving, but I didn't put any thought into the unvested account balance. I should have factored that in to my decision.
The boat – I am still torn on whether or not this was a good or bad purchase. Here are some of the details:
I bought the boat from a family friend for $15k. At that time, the boat was selling for over $30k. Yesterday, I saw the exact same make/model online for $25k. I have it factored into my net worth at $7k since I prefer understating to overstating.
Insurance and registration are ~$150/year.
Luxury tax (1%)/year: ~$250 Thank you, California. The good news here is that I am going to re-register the boat in AZ where there is no luxury tax. This expense will go away later this year.
Maintenance – Average of $300/year. No huge issues thus far.
Parking is free – luckily my parents let me keep it trailered at their house near the river. If this ever changed, parking would cost ~$200/month at which point I would sell immediately.
I use it 2-3 weekends per year, but my parents, family, and family friends use it almost every weekend in the summer.
In summary, I think the boat was bought for the right price, but I think the opportunity cost of keeping it vs. investing is not a great decision in the long run. I do get a non-monetary benefit from having my family and friends make great memories which may outweigh the monetary cost of keeping it. I'm still debating.
Are there any questions you have for ESI Money readers regarding any parts of your finances?
I have quite a few…
Has anyone survived a period of layoffs? If so, how did everything shake out at the company? We're you in a better position after the changes or we're you doing twice the amount of work for the same amount of pay?
Do you see any places where I can improve on the ESI scale? If so, where should I focus?
Do you have any advice on how to save more outside of retirement accounts? I feel like I have tried every budgeting tactic out there. None of them have worked so far.
Do you have any thoughts on my recreation of the 2050 target date fund using lower cost alternatives?
What are your thoughts on the boat? Should I keep it or try to sell it?