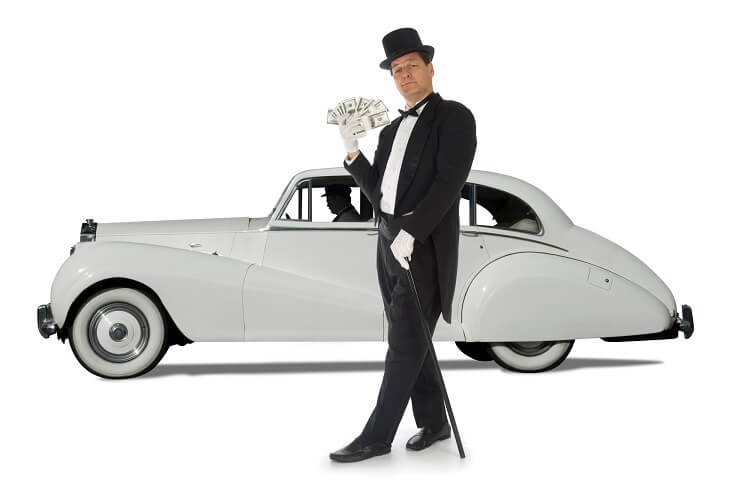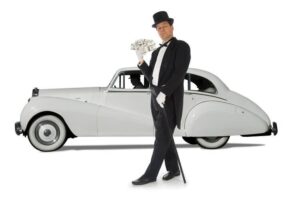 Who would have ever thought we'd make it to 300 millionaires interviewed?
When I started this process over five years ago, it was a concept that I had initially developed for another site.
I liked it, so I made millionaire interviews a part of ESI Money.
I figured we'd get to 50 or so and if things went really well maybe 100.
We're now at three times that and more are coming.
It's been an awesome ride. I love, love, love hearing from people who have actually become wealthy talking about how they did it (in contrast to the mainstream media where we often see people who have little to no wealth writing about how to become wealthy.)
These millionaires take significant time and effort to share their stories with us and for that I thank them.
The principles are almost always the same (as we'll see), but their journeys are unique, which makes them interesting.
In today's post, I'm going to detail the stats behind the 300 millionaires. I'm not going into a ton of learnings because, as you'll see, they are the same as we've covered previously. That said, I am re-running the section where I listed the three big findings when I summarized 200 interviews. I bet you can guess what those three are. lol.
And to start a fun, new tradition each time we add another hundred millionaires, I'll be giving away $300 in Amazon e-gift cards at the end of this post.
Not Much Change
I have summarized millionaire interviews in the past, so if you want to dig deep into what we've discovered, check out these:
I'm listing these as they contain all the information anyone will need to discover the habits and actions of millionaires.
When we completed 100 interviews, I did a pretty comprehensive analysis of millionaire financial habits.
After 200 interviews, the habits were simply reinforced — it was more of the same. So I didn't go as deep.
And now after 300 I can see that it's more of the same. So there's no use in doing a new post when the findings are identical!
That said, I do want to document the basic facts/stats now that we have 300 completed, so let's do that…
Just for the Record
As I've done throughout this process, let me make a few things clear. Here are my caveats/clarifications before we get started:
The data I've collected is not scientific information. It was never meant to be. It is simply a series to learn from the wealthy how they became wealthy. The millionaires I've interviewed are not a random sample so we can't extrapolate our findings and say they represent all millionaires.
That said, having read The Millionaire Next Door, The Next Millionaire Next Door, and Everyday Millionaires, I can say that the findings from our 200 interviews are very, very similar to what large-scale, professional surveys have seen.
The information I've gathered is directionally correct but not precise. People answer my questions in different ways. Plus sometimes there's conflicting information within an interview (for instance, what interviewees give as their savings rates rarely matches the calculations when reviewing their spending and income.) Given this, I had to read between the lines many times and make some judgements about what's actually going on. I'm fairly good at this and think I've come close to getting it right, through there is surely a margin for error here.
Not every question is answered by every interviewee, so some of the numbers don't line up perfectly. Sometimes interviewees forget a question or simply don't want to answer it. And we've changed questions a few times over the series, so sometimes a question didn't pop up until we were many interviews into the process. If there's a discrepancy in reconciling some of the numbers, this is likely the cause.
I won't address every question every reader might have about the interviews. I focused on the questions/answers I thought were most meaningful and in which I was most interested. If you see something you'd like to know, feel free to plow through all 300 interviews and get the info. 🙂
I'll generally use median numbers throughout this review. Averages are almost always higher as a few very high individuals skew averages upward. That said, I'll use the word "average" because it's more common in English but the numbers are actually the medians. And in some cases I've listed the average numbers just for fun/perspective.
With that said, let's get into the facts…
The Numbers from 300 Millionaire Interviews
It's almost scary how closely the numbers for the 300 millionaires are identical to the numbers we saw when I summarized 100 millionaire interviews. They are almost identical.
Here are the averages/totals based on various measures from the 300 millionaire interviews:
Age: 48.0
Sex: 253 of 300 are men
Married: 263 of 300 currently married (many were divorced and remarried)
Children: 2.0
Net worth: $2.4 million ($3.3 million average)
Household Income: $240k ($345k average)
Main income source: 280 of 300 worked a job/career (most of the others owned a business or invested in real estate)
Over half had a side income of some sort with real estate being the top choice
Annual spending: $90k ($111k average)
147 of 250 did not have a budget
105 of 247 reviewed their portfolios daily
Age when they reached $1 million net worth: 40
147 of 232 most worried about healthcare in retirement
119 out of 237 named "travel" as their secret splurge
When asked about the relative importance of earning, saving, and investing on their net worth, 41% said saving was most important, 33% said earning, 18% said investing, and 8% said all of them.
Some interesting stuff, huh?
Three Big Findings
After 100 millionaire interviews I posted 13 Surprising Facts from 100 Millionaire Interviews and What We Can Learn from Them.
Today I'm going to comment on three. The main three. We'll do this in typical E-S-I fashion, focusing on what millionaires have taught us about earning, saving, and investing…then adding in other thoughts at the end.
1. Millionaires earn.
They not only earn, but they earn a lot and in multiple ways.
Most started their careers at the bottom, earning salaries most people would consider low.
But from there they applied themselves, worked hard, grew in skill and knowledge, and turned their careers into money making machines.
Then they added extra sources of income like real estate, side hustles, and dividend stocks to have multiple sources of income.
These all combine to produce large sources of income that allow them to live great lifestyles and still save and invest a ton.
2. Millionaires save.
Yes, millionaires save, but they aren't exactly living a frugal existence.
Because they have high incomes, millionaires are able to save a large percentage of their incomes (over 50%) and still live a very nice lifestyle (spending $90k a year). Many of these have no debt at all, so $90k without a house payment is a very high level of spending indeed.
We have to step back a bit because someone (I know they are out there) will say something like "I can't save 50% of my income so I guess I'll never be wealthy!"
Just remember that the numbers these millionaires are reporting is where they stand now — not where they stood 30 years ago.
Most started out the same place I did. They had a decent (not great) job, watched their pennies and dollars, and saved whatever they could on a tight budget.
Then as time went on their incomes increased at a faster rate than their spending. That's how they got where they are today. They didn't start out earning or saving a ton. It was years of work and discipline that got them where they are now.
3. Millionaires invest.
Millionaires take the excess cash they have and invest it which…either grows or adds more income (or both) making them even wealthier.
Their preferred investments are index funds (for growth) and real estate (for growth and income). But they also invest in dividend stocks and have side hustles now and then (most don't currently have side hustles since their careers are so lucrative).
These continue to compound over time to create a substantial level of wealth.
Is Anyone Surprised?
Regular readers should not be surprised at these findings.
After all, this is the framework for the entire site — earn, save, and invest. (For those of you who don't know, that's what "E-S-I" stands for).
I didn't come up with the name by accident. I had two advantages when I started this site that helped me get the concept right:
I was already a millionaire and had talked to enough wealthy people to know the "formula" for success.
I had written about finances for 20 years and had sorted out the must-dos from the other noise.
This is how I came up with the site name and philosophy which we have all discussed throughout the years.
That's why it's no surprise (to me at least — and likely to many of you) that this is what the millionaires we interview did to become wealthy.
As we go past 300 interviews and work our way to 400, I don't see much changing. The stories will all be different, but the principles are going to be consistent. Earning, saving, and investing (over time) is the tried and true path to wealth.
——————————-
Since gift cards always seem popular and Amazon is my most requested option among several past choices…
I have $300 in Amazon egift cards to give away today to celebrate 300 millionaire interviews!
I'm giving away six $50 egift cards from Amazon.
Here are the details of the giveaway:
I'll be giving away $300 in Amazon egift cards as noted above — one card per winner, total of 6 winners.
To enter, all you need to do is leave a comment below telling me what you like best about the millionaire interviews or something you have learned from them
Be sure to include your email address when you leave the comment so I will know where to send your prize if you win (the email address will not be visible to anyone other than me).
The winners will be selected by me at random.
The selection of winners will be held on Monday, April 25, 2022. I'll list them as a comment on this post.
I will email you an Amazon ecard if you win — to the email address you leave in your entry.
As with most giveaways, there are rules. Here they are (the one difference here is that you don't need to be a US resident since I can email these cards anywhere). 🙂
Good luck!!!!