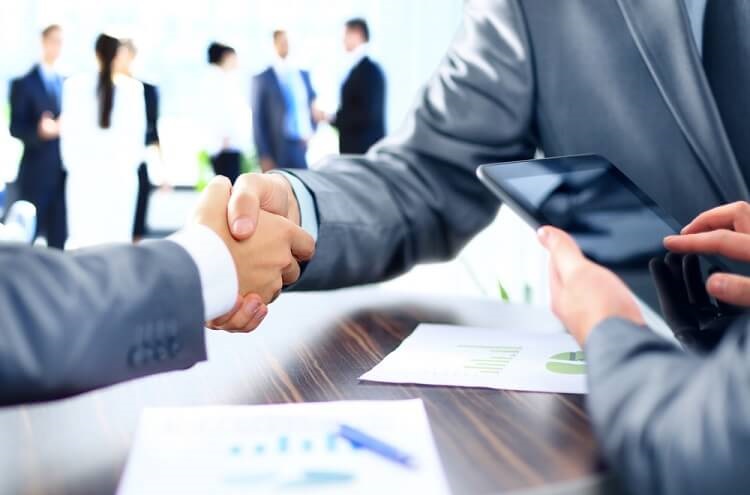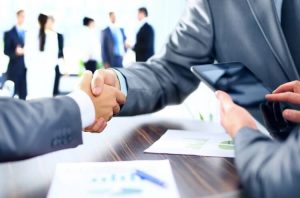 The following is a guest post from JW at The Green Swan. He amassed his first million by age 30 and is on the path to reach financial independence and retire early in his mid-30s.
He's also someone who has purchased a couple businesses, something I thought many of you would like to read about. Yes, I've purchased a business myself, but his purchases were much more complex and done in a more traditional way versus mine (I knew someone directly and he approached me.)
Buying and owning a business can be a great part of earning an income, both to get you to retirement as well as generate post-retirement income. It's another arrow in your income quiver along with growing your career, investing in real estate, developing a side hustle, dividend investing, etc. Owning a good business can make a great deal of difference as you run your retirement numbers and could potentially help you retire in as little as 10 years.
If I had to do it all over again, I would have bought a business or two early on my path to financial independence. With a good one, I know I could have gotten there even faster than I did.
Anyway, here's a great piece with lots of food for thought from JW…
———————————————
Good day folks! Have you ever considered buying your own business? I've bought two small businesses in the last couple years and will share with you some background details on my experience as well as considerations for you as you look for your own small business to buy. Being your own boss sounds kinda sexy, but I can tell you it isn't always as glamorous as you may think!
My name is JW and I'm excited ESI is sharing his platform to allow me to share my views on buying a business. So let's jump into it!
Weighing the Pros and Cons
Being your own boss and the CEO of a company sounds pretty glamorous doesn't it? Of course it does!
After all, being your own boss means you answer to nobody, you work whenever you want to, all the menial tasks get delegated to others, and you just sit back and watch the money roll in. Right?
Well yeah, sort of, maybe…hmmm not so much. Let's get real, there is a lot more to the story.
Being a small business owner isn't for everyone. Depending on the business and how big or small it truly is, it can come with a boat-load of responsibilities. And you know the old saying, "if you want something done right you need to do it yourself". That's exactly true. After all, this is your business, this is your baby, and being the CEO means you probably want things done a certain way and you better take pride in it. Or your baby may not turn out the way you expect…
So before you fall in love with all the glamour, beware that once you are a small business owner you are now the one responsible for dealing with all the random stuff that comes up like the lease renewal, employee benefits, insurance, making payments, payment collections, banking decision, hiring/firing, marketing, production, etc. Oh and don't forget about the customer because they are ultimately your boss and without them you can kiss being CEO goodbye.
In just a few years of owning my own business, you wouldn't believe some of the stories I could tell… Employee driving the company truck intoxicated, getting into a hit and run and the truck we rely on to get work done being impounded…yup, been there!
The responsibility can be daunting. Granted, you may have people/employees that will help you and things tend to get easier with time and experience, but it isn't all the glam it is made out to be.
Take time to weigh your pros and cons!
In my situation, my three siblings and I went in our business acquisitions together. My older brother and I put in most the money while my younger siblings are putting in more of the sweat equity as the owner & managers. My older brother and I kept our day jobs, don't take a salary from the small business, and aren't involved in the day-to-day operations.
The major pros for me include being involved in such a great opportunity to build something special with my brothers, and ideally (or eventually) a pretty stout return on my investment.
How to Find a Business
Now that you've decided being your own boss is right for you, let's find a business!
Networking with a Business Broker
The best way to find a business to buy…a business broker of course! Not all too different than buying a house really. Although instead of Zillow you have BizBuySell, SunBelt and other online and local business brokers that you can seek out and begin to network.
Developing a relationship with a local broker can have its benefits as they get to know what you are looking for and can start filtering ideas to you as they become available. Similarly, you can develop ideas and filter results with the online brokers.
After you've had a chance to look around at various opportunities, it is easier to start establishing some of the criteria you look for in a business opportunity. For instance, the asking price, the industry, number of employees, franchise or not, whether being an absentee owner is an option (i.e. someone else managing the day-to-day), etc.
Once you develop some criteria, don't be surprised that you have to turn over 100 rocks before you finally find something worth considering. Plus, not every business is for sale…it may take time for what you are looking for to become available.
How complex of a business are you looking for? Running a small business out of your home with just one other employee is a lot simpler than a 20 employee manufacturer selling widgets around the world.
What do you want out of your business? Are you looking for an income and job to carry you to retirement or is this a simple retirement gig you want to pick up.
For instance, my folks had thought about buying the small neighborhood ice cream shop once they retired. Not a huge asking price, simple business model, just a few part-time employees, and it gets them out of the house socializing with people.
On the other hand, my brothers and I bought a multi-million dollar industrial services business with a couple dozen employees.
It all comes down to complexity and just like everything in life there is a give and take. The ice cream shop won't deliver much in terms of financial returns, but that wasn't a priority for my folks. In comparison, if my brothers and I get our business chugging along we could be sitting on a non-cyclical asset churning out 20% returns indefinitely.
Be sure to not overlook franchises. There are some great franchise opportunities out there! Buying a franchise is just as entrepreneurial, but it has a slightly different set of pros and cons to consider. For instance, do you want to open a new franchise or buy an existing franchise in your territory, what are the cost and fees to the franchisor, what support does the franchise offer, brand strength, size and growth opportunities, and the franchisor's size and strength?
Franchise opportunities are vast…think McDonalds, Once Upon a Child, Ace Hardware, Barre3 Mathnasium…vast I tell ya. And they can be similarly sourced through business brokers or other means. My sister-in-law works at a Barre3 location…maybe I should see if she wants to help run her own studio and I could put up some capital…?
Cold Calling
Another option out there to find business acquisition opportunities, cold call. Yes, put out some feelers. Find a business you like or frequent regularly and ask for the owner. Tell them if he/she ever considers selling to call you. It may be 2 years down the road or 10, but when it comes up and you are the first call and have an opportunity to buy it without dealing with other interested buyers as competition and skipping the broker fees, etc…the deal can be sweet.
That actually is similar to how we found our second business to buy. The industrial service business we bought is in a large metro area. As soon as we got our feet underneath us, we began networking with similar businesses as ours, customers, contractors we worked with, etc. Soon enough one came to us looking to sell which in the end worked out really well.
Two years after our first acquisition we completed our second. A third nearby business owner has approached us already as well saying he'd love to sell to us once he's ready. Not sure when that will be, but the pipeline of opportunities is good.
In sum, take time to develop your business acquisition criteria, scout out some options and take your time. Not all that different than buying a house… ?
Financing the Purchase
Now that you found a business, how are you going to pay for it?
No, you do not need to pay for it entirely out of cash. You can finance it, similar to buying a house! Are you going to get tired of hearing me say that?
Using financing is what makes buying your own business more in reach than maybe you thought. Did my brothers and I put up millions of dollars in cash when we bought our two businesses? Nope!
Just like with everything else though, the more you use OPM ("Other People's Money"), the more risk in the deal.
Bank Loans
We relied heavily on bank debt which is much more risky if we don't generate positive and consistent cash flow. On the flipside though, it enabled us to buy the business we wanted and the investment return profile is enhanced since bank debt is at historically low interest rates.
There are two main options for bank debt that are commonly used in business acquisitions, in part depending on how much you need to stretch financially. If you are stretching, a loan with government SBA (small business administration) backing might be necessary. Otherwise, you may be able to qualify for a traditional bank loan.
Qualifying for an SBA loan gives the bank your dealing with more comfort in lending to you (especially if you don't have a history with the bank, the business you're buying or industry, etc). An SBA loan means the government is guaranteeing the Bank that it will pick up 50% of the loan to your business if it ends up not working out. That lowers the risk to the Bank big-time. However, the terms may not be as flexible for you, there are more hoops to jump through such as various asset and business appraisals, and the interest rate and fees will likely be higher.
Nonetheless, it is a good option that enable a lot of folks to pursue their dreams of being a business owner.
Alternatively, if you have a sizeable amount of money you are willing and able to put into buying the business and the business is asset heavy (think accounts receivable, inventory, equipment or real estate) which the bank is comfortable lending on, then you may qualify for a traditional bank loan.
Our first acquisition wasn't as big as the second one. And at the time of the first one my siblings and I had a fair amount of money to invest. As such, the traditional loan worked for us.
On the second deal a few years later, we weren't quite as flush with cash (we invested it into the first one!) plus the acquisition was nearly twice as big. It was too good to pass up though, so we were scrounging up as much money as we could in order to qualify for the SBA loan. On top of that, we nearly had to resort to tapping home equity and pledging other personal assets to the bank. Plus we required a good deal of seller financing (I'll get to this more in a moment). But we made it work as the business was too good and opportunistic for us to pass up!
Ultimately, at about the 11th hour, the bank ended up coming through for us and offering a traditional loan rather than having to go the SBA route! We were very happy for this, but we were ready to make the deal work no matter how it came together.
Seller Financing
In buying a business, the other option worth considering is requiring seller financing as I mentioned above. Unlike when buying a house, sometimes the prior owner of the business is willing to take back a note from you, perhaps up to 50% of the deal or so.
For instance, if the business costs $1 million, the owner may allow you to pay $750K upfront and the remaining $250K over five years. Of course there will still likely be interest on the seller note just like there is on the bank debt too, but it can offer some added financial flexibility. And keep in mind, the $750K isn't all out of your pocket either, you could potentially get up a large chunk of that financed by the bank (via SBA or traditional loans).
We relied on seller financing in both business acquisitions we made. On the second business we bought, the owner was wanting to sell somewhat quickly for health and personal reasons. As such, he was more willing to negotiate with us and we required him to take back 50% of the acquisition price in seller financing. That was really the only way we could make it work financially, because like I said before, we didn't have any extra cash lying around.
On top of that, we negotiated to source certain ancillary work to another business of his in exchange for 0% interest on the seller note. Bingo! After all, everything is negotiable, right? We would have to source (sub-contract) this work to someone else anyway since we didn't have a license necessary to do it ourselves and getting the license is onerous, so not a bad deal for us at all!
Besides offering you as the buyer flexibility to get the deal done, seller financing has a number of benefits:
First, there is less risk of the owner misrepresenting the business to you and/or defrauding you.
Secondly, it keeps the seller's interests aligned with yours. If the business falters for whatever reason, the seller note doesn't get paid. Thereby you have leverage with the seller to help out in dire situations.
Lastly, you can tie seller financing into training opportunities to help you get up to speed on the business, non-compete agreements, and employment or service contracts (for instance, the seller staying on with the business for a pre-determined amount of time to ease the transition).
Equity Contribution
What about equity and where do you find it? Equity is the amount of cash you personally put into the purchase. My preference and recommendation is to utilize funds that I've saved in after tax savings accounts or brokerage accounts rather than tapping my home equity or pulling funds out of retirement accounts (and taking a 10% early withdrawal penalty).
Especially if you're relying on bank debt and leveraging up the business purchase already, using home equity or retirement accounts is just stretching things too tight for my comfort. Plus I don't want to sacrifice the retirement nest egg.
How about asking friends and family for equity? OPM!! Well, I guess it just depends on your comfort and willingness to be responsible to others. That isn't for me though. Partially I'm just not comfortable with asking that from folks, but also for the sake of wanting my small business to be mine, and lastly it puts relationships at risk if things go wrong.
You could ask how I get comfortable going into business with my siblings then. I recognize this is a major risk and would recommend other folks to go into this with eyes wide open. It shouldn't be taken lightly and I know I haven't.
So while you could make cash advances on credit cards, tap home equity, liquidate retirement accounts, and ask friends and family to put money in as equity, I wouldn't recommend it!
Save up, put as much cash into the business purchase as possible, and find a business to buy that is within your means.
Due Diligence
Having a sense of how you plan on financing the business acquisition, you will be somewhat simultaneously going through the due diligence period. For us, we'd find the business, contact the seller and come to some initial terms of agreement under what's called a Letter of Intent (LOI).
The LOI would allow a 60 day or so period for due diligence and allows time to receive committed financing from the bank. Although I wouldn't get to this point unless you have reasonable expectations and certainty of financing. This is something that the business broker can help facilitate with bank recommendations, etc.
The due diligence period is when you will "kick the tires". This will include such things as more complete financial statements for the last few years, asking detailed questions on the financials, a tour of the shop/office, and if important enough, possibly even interviewing key employees or customers. Whatever helps you get comfortable with fully understanding the business you are buying and the market it operates in.
All businesses come with risks. The due diligence period is the time to fully vet the risks, understand them, and try to mitigate them as best as possible.
If the business has one key customer for instance, perhaps you meet that customer and pursue a long-term contract before agreeing to buy the business. If you have a key employee that manages the customer relationships and marketing, perhaps you put agree to increase his/her salary in exchange for a non-compete agreement in place. You get the idea.
Summary
Buying a business is a huge topic to cover in a single post! Thanks for sticking with me through the end. Sadly, I feel I've still just scratched the surface. There is a lot to think about, it can be complicated at times, but it is doable!
Buying and running a business can be just like parenting (did you think I was going to say like buying a house…? ). There will be times when you think you're completely lost and unsure if you're on the right path, but similar to parenting, we all get by and make it through and the kids end up alright. After all, there are lots of small business owners out there making it work, and you can be one of them too!
I hope this overview helped. Let's keep the discussion going in the comments below!
Thanks for taking a look!