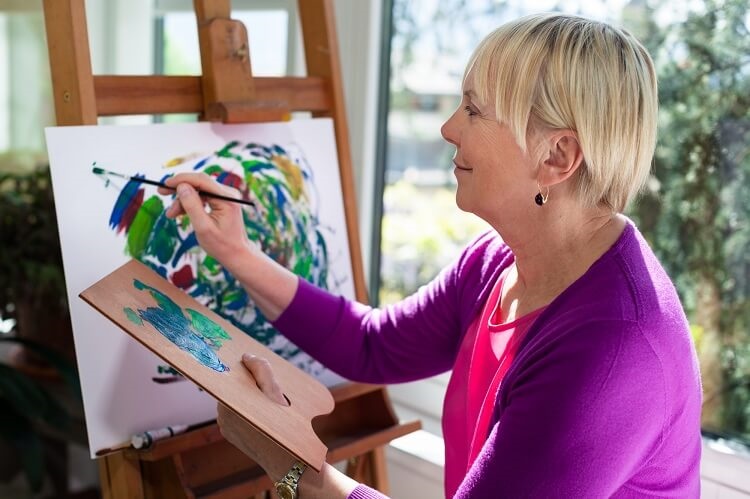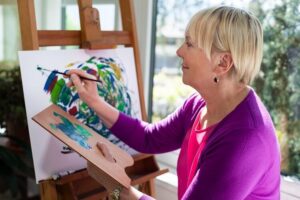 Welcome to part 3 of my thoughts on Retirement Reinvention
.
In case you missed the first two parts, here's part 1 and here's part 2.
I'll be sharing some thoughts from the book and commenting on them along the way.
Here we go…
The Worst Retirement Financial Moves
The book asked retirees what was their worst money move before retirement.
Here are the responses:
"The worst thing we did was remortgage the house to pay for the kids to go to college."
"The worst thing was that I didn't plan and save early enough."
"The worst thing was the vultures stopping in. By this I mean the many, many 'financial advisors' who flooded my e-mail, snail mail, and cell phone with messages about how they could handle my money and make my retirement 'great' from a financial standpoint. The vast majority were sharks—the kindest word I can use—and not able to provide the financial security promised. This is something not addressed, and people need to be warned."
"The worst mistake I made was being fully invested in the stock market. This was the biggest one, which I regret immensely. Be careful with investing in the stock market. In fact, for most people, it's best to avoid it completely. Bottom line: the stock market is like a casino, with similar risks. And no matter how much research and knowledge you gain about investing, the biggest factor in 'making money' in the stock market…is—drum roll, please-ta-da: luck. Yep…plain old luck!"
Some thoughts from me:
Ugh. Where should I begin on the college quote? Maybe select a college that doesn't cost you a fortune? Maybe have your kid pay for part of it? Maybe give them an incentive to keep costs low? Maybe take steps to save money on college? Maybe have the student take a gap year to save up and pay for part themselves? Maybe save in advance for it (after all you can see it coming 18 years in advance)? The list goes on and on.
It's amazing to me how few people actually plan for retirement — one of the biggest financial and life challenges they will ever face. But they give it about as much thought as they do which movie they'll watch tonight. And the planning bar is so low. As we saw in How to Have a Happy Retirement, those with happy retirements "spent at least five hours per year planning for retirement." Five hours a year. That's it. That's reading one retirement book a year (or listening to one on the way to work). It's creating a retirement budget so you know what you'll need to survive. It's working on creating multiple sources of income to cover your retirement needs. Pretty simple stuff that doesn't take a ton of time.
Don't get me started on financial planners fleecing unsuspecting people. A couple thoughts on this: 1) If people spent their five hours a year educating themselves about retirement, they wouldn't be able to be fleeced (or at least less likely). 2) This is one reason I run ESI Money and am creating other products and services — to help educate people about money so others can't take advantage of them.
Hahahaha! Where did they find the last person? Probably someone who was fleeced by a planner! He's also likely not spending his five hours a year working on retirement. Obviously he knows little about the market and probably did the wrong thing at the wrong time (like most Americans do — they shoot themselves in the feet). No, the biggest factor in making money in the stock market is not luck. It's time. Learn that and use it to your advantage.
At this point, I'm not surprised by what people do to torpedo their finances. And yet I'm constantly disappointed for some reason.
Connecting with People in Retirement
We've seen retirement book after retirement book talking about the importance of social activities in retirement.
Yes, it can be difficult to make new friends when you first retire. But by volunteering, taking classes, attending community events, exploring hobbies, or finding a part-time job, you can and will meet new people.
This book is no different and has this to say on the subject:
In my career counseling practice, many people complain to me that they moved quickly upon retiring and underestimated what a big loss giving up those social connections—friends, neighbors, doctors, churches—would be in their lives. Moving is an all consuming thing, especially if you are downsizing at the same time. It is also a hard thing. You are about to end up somewhere brand new, with not friends or connections.
Starting over at age sixty, sixty-five, or seventy is not easy. Don't underestimate the local relationships you have made over the years. Many are pure gold.
There are a couple issues here.
First, there's the subject of moving in retirement. Then there's giving up social connections when you move.
How many people actually move in retirement?
Bankrate says that "Three out of 5 Americans want to spend their golden years in another city or state."
That's in conflict with what AARP found. They state that "76% of Americans age 50 and older say they prefer to remain in their current residence."
Regardless of what the true numbers are, we know that those who do move are usually unhappy in retirement (see How to Avoid an Unhappy Retirement for details).
So my advice would be this: If you want to move in retirement, do tons of research. Visit the place multiple times during different seasons for long periods of time. Get to know it inside and out. Make friends and establish social connections.
If after that you still want to move, be sure you take into consideration that you'll be leaving friends behind and plan for that.
If you do these things, you'll increase your chances for success.
In other words, don't just move on a whim and hope things work out. That will probably not work.
If you've lost friends in retirement because of moving, quitting work, or any other reason, the book offers twenty ways to make new friends as follows:
Search for a meetup in your area
Join a church or other place of worship
Volunteer-strategically
Work on a political campaign
Join an exercise class or league
Invite someone to coffee
Find a club
Take a dance class
Join the Red Hat Society
Take a course
Say yes to any invitation
Host a potluck with extra guests
Play cards
Throw a party, inviting strangers
Learn to make something
Take an organized trip
Advertise a dog walk
Join a civic improvement project
Organize movie nights (or afternoons)
Start a new hobby
Some of the ways I've made social connections in retirement:
Church — This was one where I had connections while I worked (of course) but I kept them when I retired (of course again).
Gym — I see the same people every day when working out and have struck up friendships with several of them.
Pickleball — This is where I've met the most people. I probably know 50 people associated with pickleball and 10-15 of them I know pretty well (we play regularly).
Online — Some might not consider these "real" or "valuable" social connections, but I do. I have made a ton of friends online, most of whom are either bloggers or ESI Money readers. I like, appreciate, and value these online friendships.
Family — Since retirement I've had way more time to spend with my family because, well, I've had way more free time. 😉
I don't need a ton of social interaction, so these have been more than enough for me.
If you're retired, how do you get social interaction? Or if you're not yet retired, what's your plan for socializing when you do?
Volunteer in Retirement
We've talked about how volunteering is the retirement trifecta (gets you out/active, adds meaning to life, and allows social contact) and the book reiterates a thought about the impact it shared earlier:
The world would be a much better place if every boomer decided to devote five or ten hours a month to working to make society and our planet better. Can you even imagine the impact our generation could have by doing something so potentially world-changing?
I can't help thinking this would be a world-changer…
But you don't want to commit your life to a charity — what if it turns out to be a dud?
The book suggests you test-drive an option before you fully commit:
Not all volunteer jobs will meet your desires or goals. You may try one and find it is not what you thought it would be. If so, gracefully quit. That is correct: I am giving your permission not to follow through and instead to leave that volunteer job behind. At first, think of it as a test-drive. If it's great, fully commit. If not, go find great.
Many boomers tell me it took two or three tries until they found the right opportunity. So select with care. Ask good questions regarding the work and what tasks you will be doing so you can decide if it is a good fit for you. Try it out, and only stay if the job makes you feel like you are doing something meaningful.
Think about how you might volunteer and make a difference in the lives of others or benefit our planet. Any boomer who is uncertain how to start a great retirement should give serious consideration to giving back and how to make a difference. You an do something that will help others and make you feel good about doing it.
I think the key is to be clear with your intentions before you volunteer.
I've learn from doing it the wrong way that you give yourself an out up front.
For instance, tell them you just want to volunteer for a day or two to see if it's a fit for you both. Then if you hate it you can simply say something like, "I appreciate you letting me work but the opportunity just isn't for me."
Then there are no hard feelings (or at least shouldn't be) and you can move on to the next opportunity.
What to Do with Your Time in Retirement
In the last part of this series we noted that You Can Retire Sooner Than You Think
found that happy retirees "have at least 3.5 core pursuits — the activities and interests they love to do."
Retirement Reinvention
spends the second part of the book listing what some of these could be and detailing how to get started with each of them.
Here are some options:
Develop a Hobby
The book's thoughts:
An active retirement is a happy retirement. It's a time when you do things you enjoy and want to be doing. You want to keep your mind engaged, your spirit refreshed, and your soul renewed. You want to relax and enjoy activities with interesting people.
Many of my clients enjoyed various hobbies and activities before they retired. Others started after they left their job.
The types of hobbies people pursue are many and varied. I, for example, love photography and will spend more time pursuing it when I stop working. Other clients have worked on community projects, played in a tennis or gold league, participated in book clubs or dinner groups, undertook creative endeavors or long hikes.
The majority of my clients have a job by or two—or give. Almost everyone says they couldn't spend as much time as they liked at their hobbies when working and they were definitely on the retirement to-do list. Some had an interest but never the time to explore it. Retirement was when they first tried out a new hobby or pursued an interest.
For me these hobbies are video games, pickleball, and reading.
I was into two of them before retirement but with more time now I really have time to develop them.
Travel
The book's thoughts:
There is nothing better to stimulate our minds and hearts than travel. What is your fantasy? Spending the winter on a sun-drenched, sandy beach? Living in Europe for a month? Going on a world cruise? I personally want to do the last one but only after I make it to Australia and go snorkeling in the Great Barrier Reef.
We all have dreams about travel. Some retirees travel strictly for leisure, while others combine work and travel to help mitigate the cost of the experience. Once you are no longer working, you have the time to make your dreams come true.
We want to get to know Florida (to search for winter quarters) plus have a list of islands in the Caribbean we'd like to visit.
Learn
The book's thoughts:
Many boomers want to continue to learn and are excited to take college classes in subjects that interest them. Some new activities require different skills, so many retirees will return to college to take courses that will enable them to pursue a dream or hobby. What about you?
I don't really like organized learning (like in a classroom) because it requires a fixed time/date/event on my calendar (and I prefer the freedom).
So I go with books, podcasts, audiobooks, and online courses. These are much better for me and well suited to my learning preferences.
Start a Business
The book's thoughts:
As is probably clear by now, retirement doesn't necessarily mean stopping work. Indeed, a significant number or people want to own their own business. It may be a part-time thing or a full-time adventure, but it's a key part of their Retirement Reinvention plan. Some people pursue a hobby and turn it into a moneymaking venture. That said, running a small business can be very time-consuming, and starting from scratch has a high failure rate, especially if one expects the business to be a big source of income.
How can you own something but minimize your financial risk? A small business can also absorb all your time. How do you keep that in check? Most of the people I interviewed run their businesses part-time. And a lot of those businesses grew from a hobby or interest. There are people who have bigger dreams and want to run a business that will become highly profitable. That starts to sound a lot like a demanding real job. So if you are thinking about doing your own thing, read on.
I would add the following to "start a business": "Or keep growing/developing the one you have."
I'm a big fan of starting a side hustle while you are working because it can speed up retirement day plus give you income/enjoyment in retirement.
It's a win-win!
Final Thoughts
The book ends with the following to wrap things up:
Retirement is not a vacation. To make yours successful, fun, and happy, you need to plan for it.
The most important thing is to retire on your own terms and not be pushed into it.
If you're in your fifties or sixties, you really need to have an exit strategy. Sooner or later, you will retire. Maybe it will be on your own terms—I sure hope that happens, but some people's employers will nudge them out.
Having a plan and knowing you can decompress, make a transition, and develop a great life is your ace in the hole when the time comes.
Very good advice IMO. I'm sure the retirees who read this will agree.
So that's it for my coverage of this book. What do you think of it?